If I had ability to travel in time – like Tim Lake, character of the romantic comedy "About time" – I would use it. And it is not about changing the past or getting to know the lottery numbers to win millions but my intention would be to live again special moments from the past.
Surfing on the Baltic Sea, my start in Planet Baltic SUP Race 2019 in Kołobrzeg and amazing two – week holidays in September full of impressions not only SUP are the most important moments of this year's Summer for me. I would give a lot to find myself in those places and feel the same emotions again .
Let today's post be a return to the past. I'm going to take you on a sentimental journey to unique places that I was lucky to see last Summer.
JUNE
It wouldn't be me if I hadn't used an opportunity to spend a long weekend in June at the seaside. I couldn't resist to welcome Summer on my Red Paddle Whip board. Five days of surfing appeared to be a great introduction to further trainings preparing me for the Planet Baltic SUP Race 2019 in Kołobrzeg.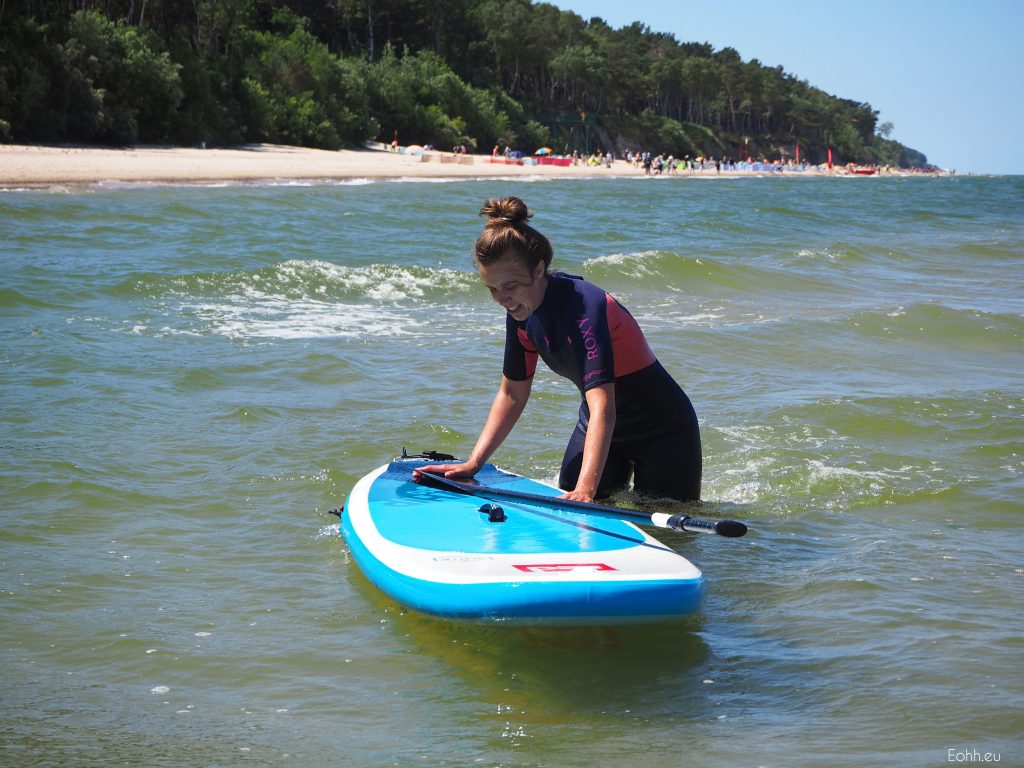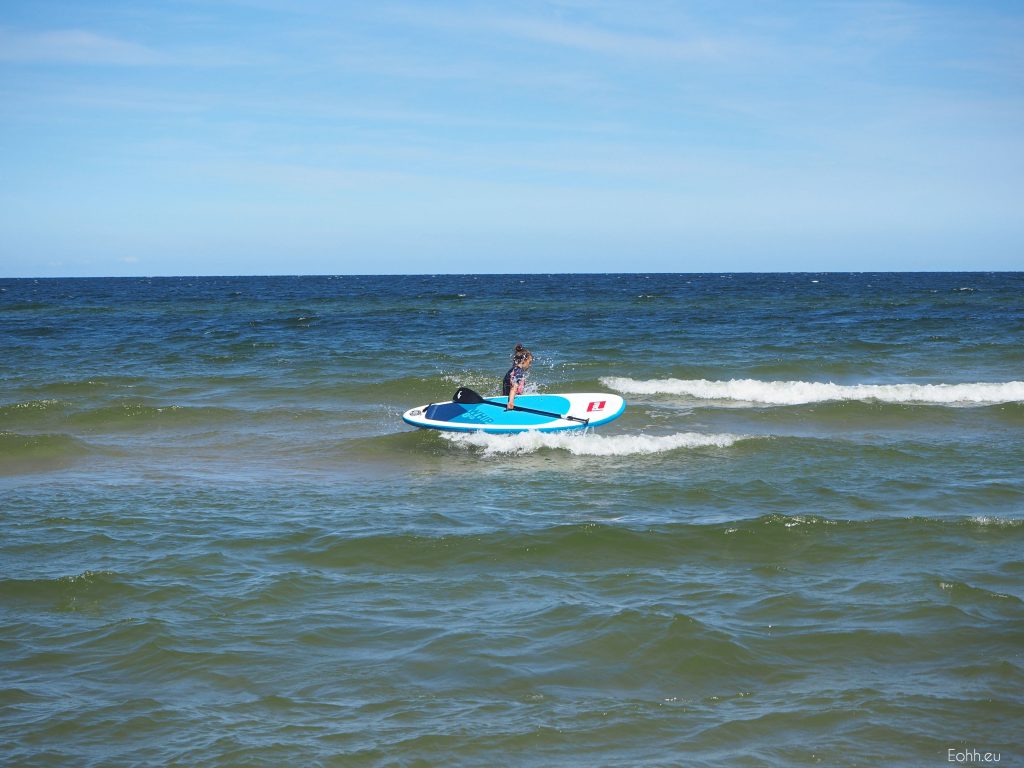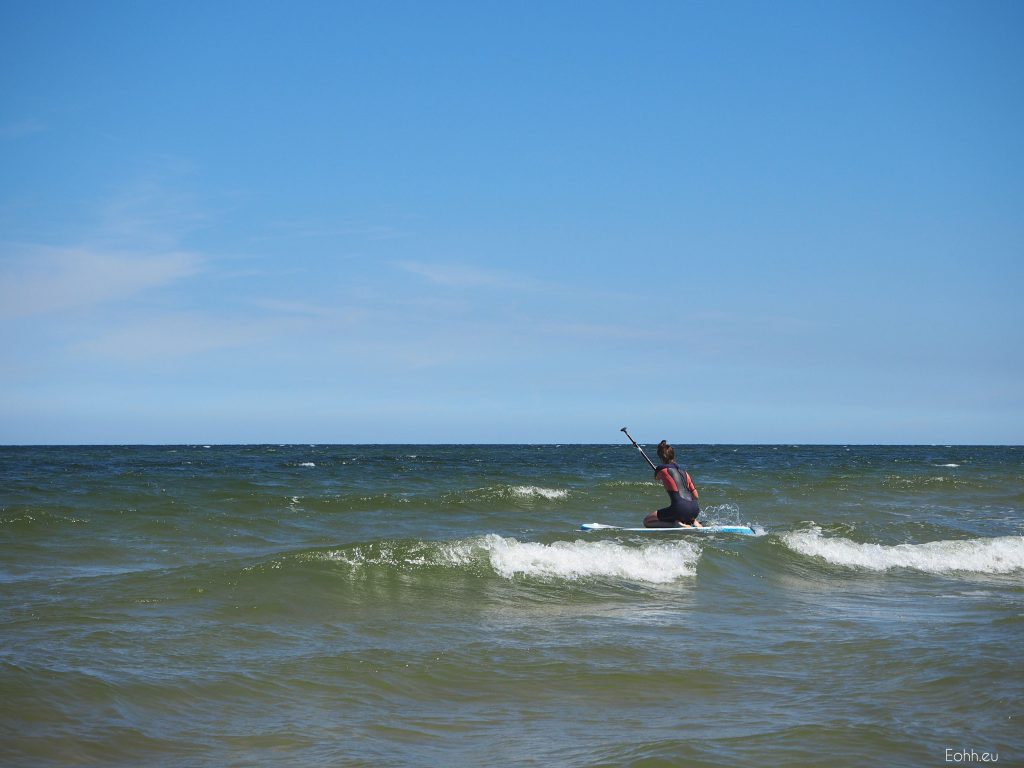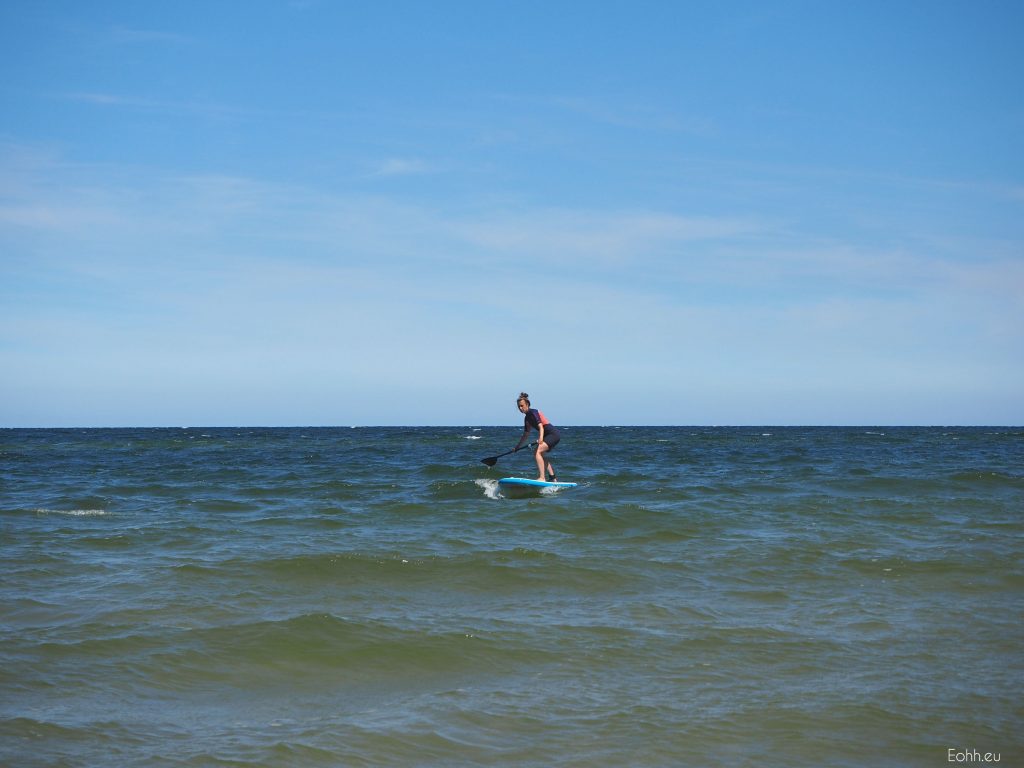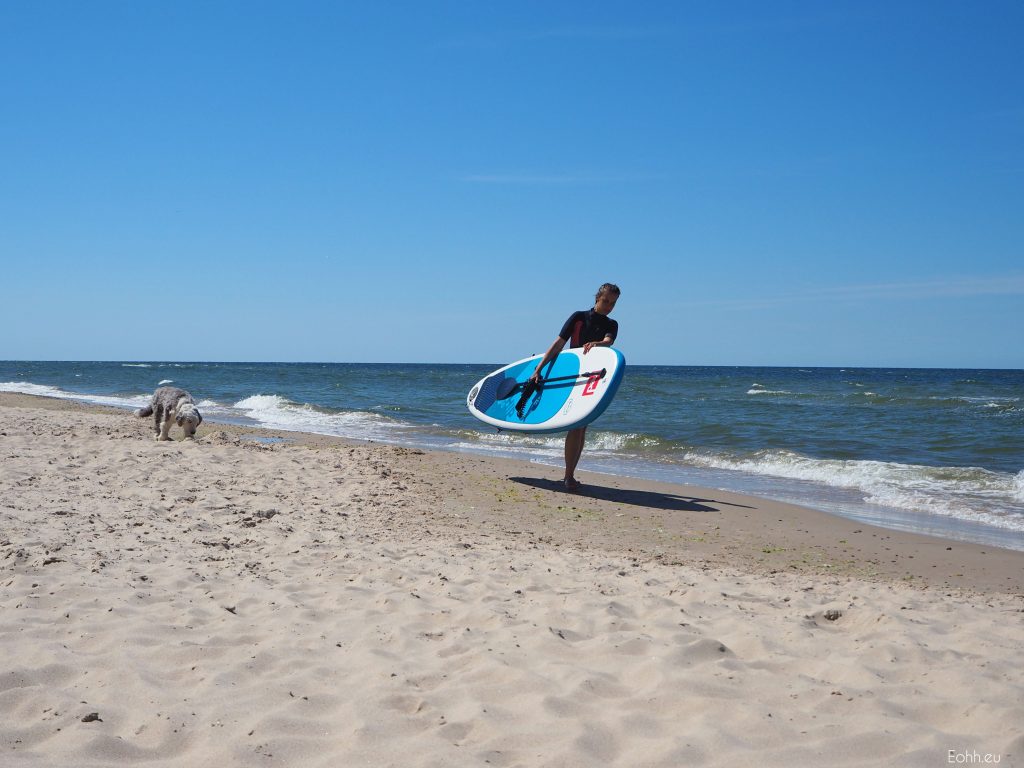 JULY
I treated taking part in the race really seriously. My awareness of lack of experience in such competitions on the one hand increased my anxiety, on the other motivated to work. As much as disgrace I was afraid of having an energetic loss that would prevent me from completing the race. That was why except for improving my fitness I had to increase speed so learn the race paddling technique. It was the most difficult. My training plan for July was verified at the beginning of the month. My private commitments became a priority pushing sports assumptions to the second plan. Avoiding wasting valuable time to travel, I chose Głębokie Lake in Szczecin and Kutzowsee Lake in Plowen for training as the closest reservoirs to my home. In the result landscape monotony crept in.
Głębokie Lake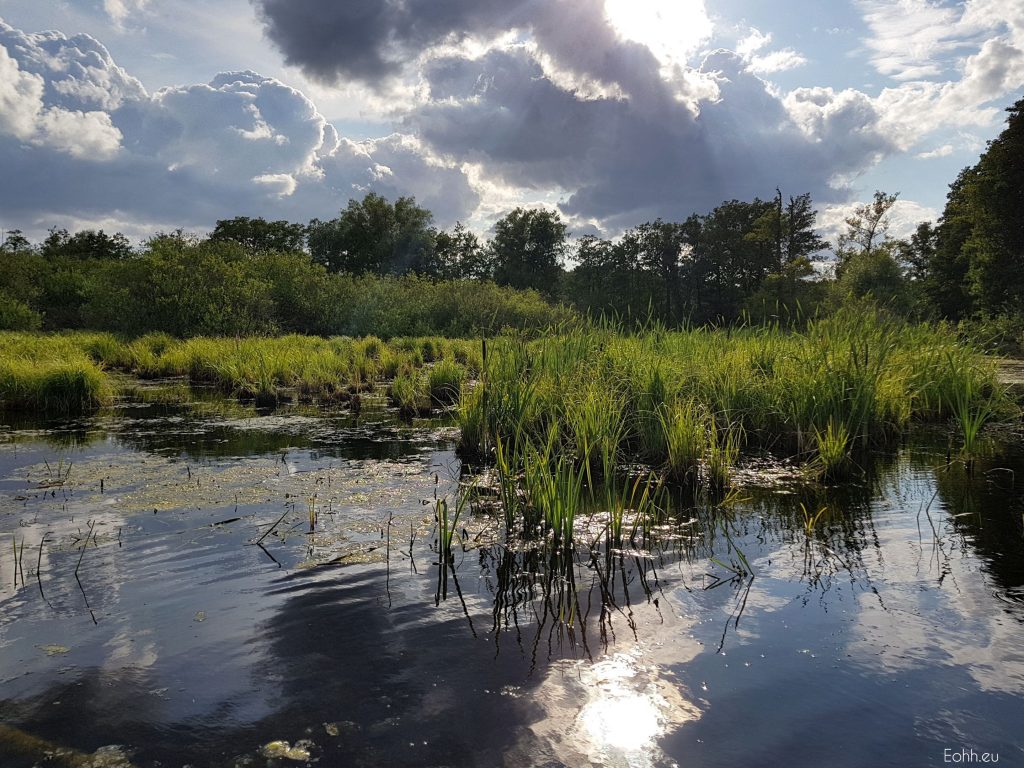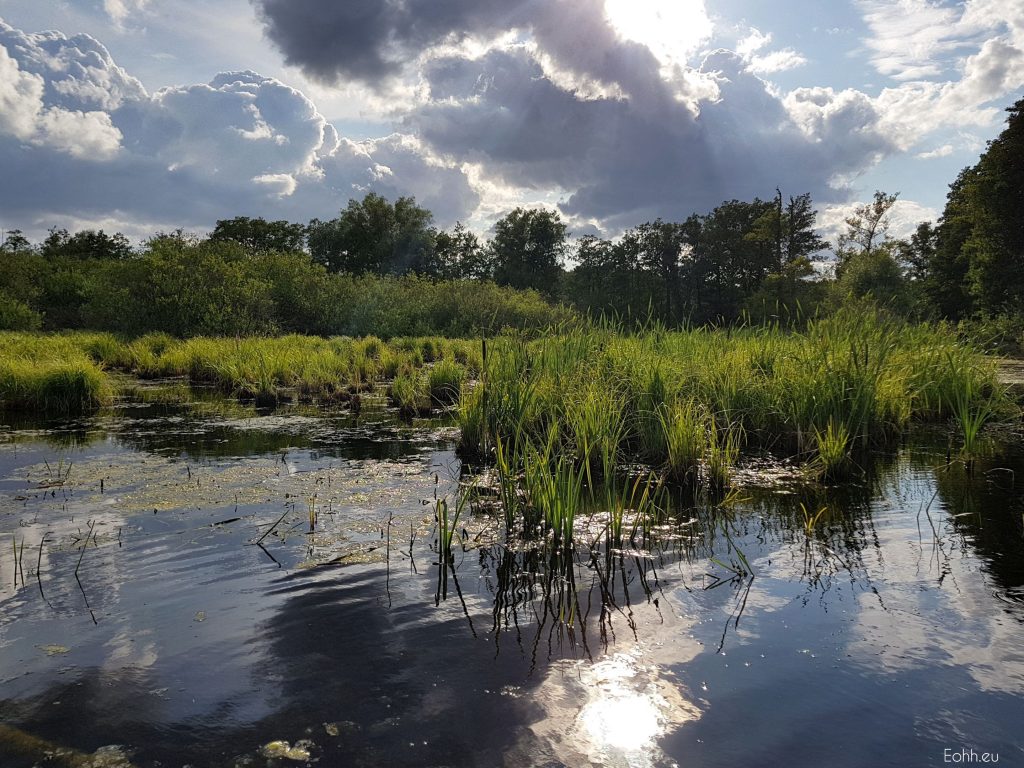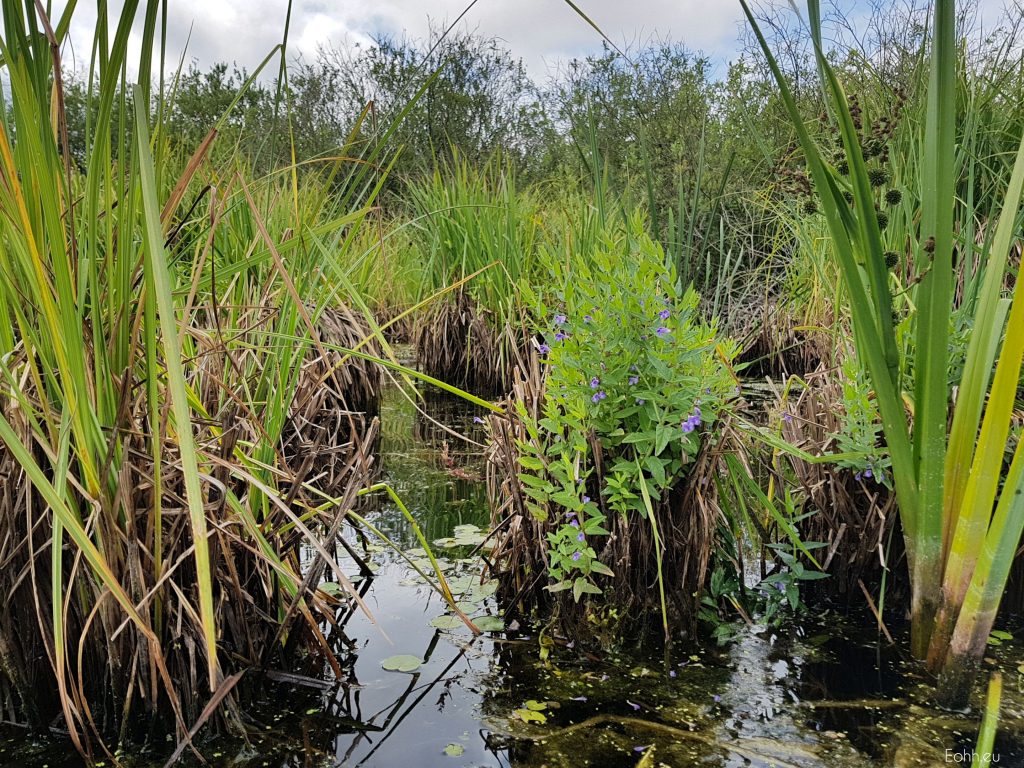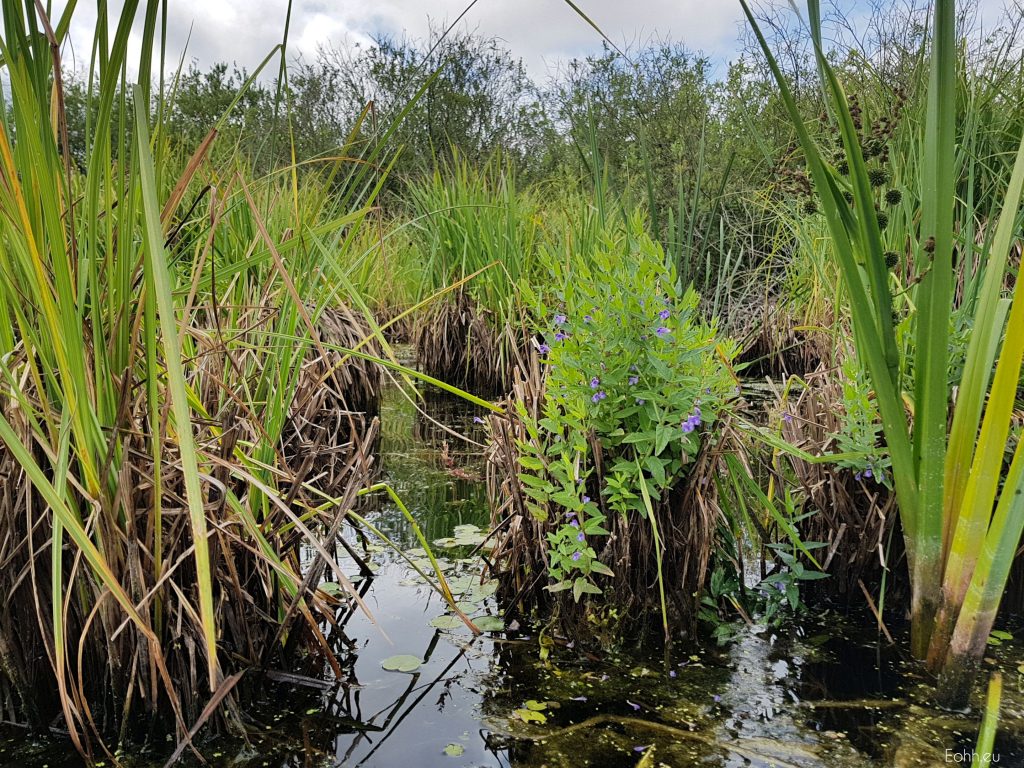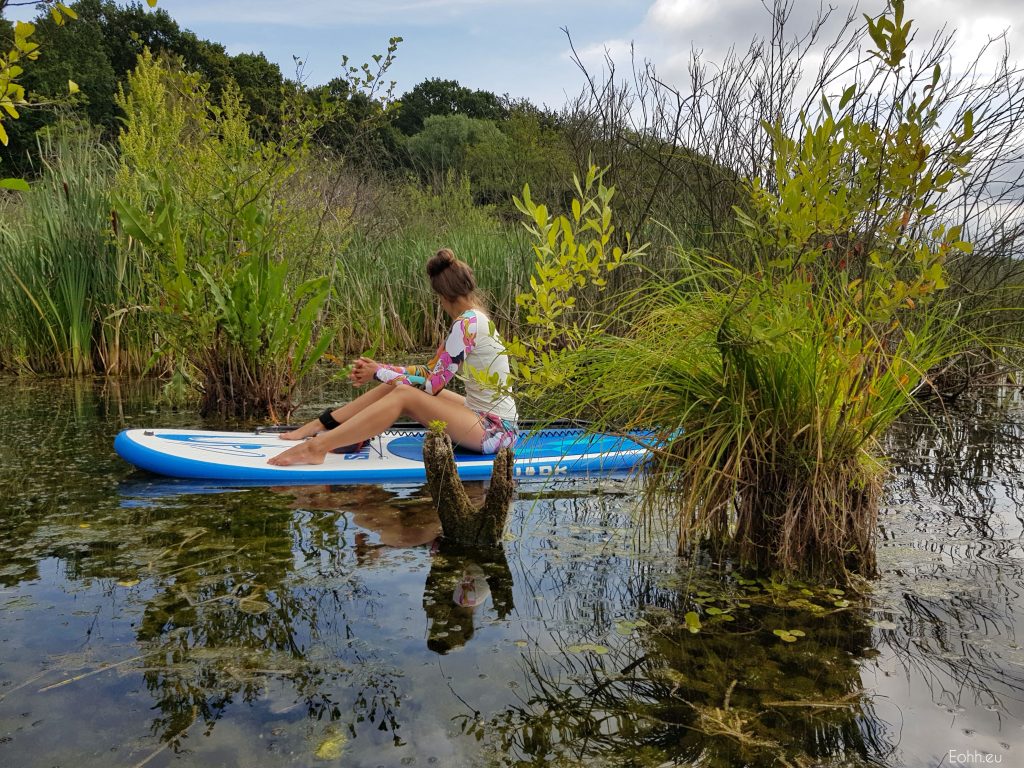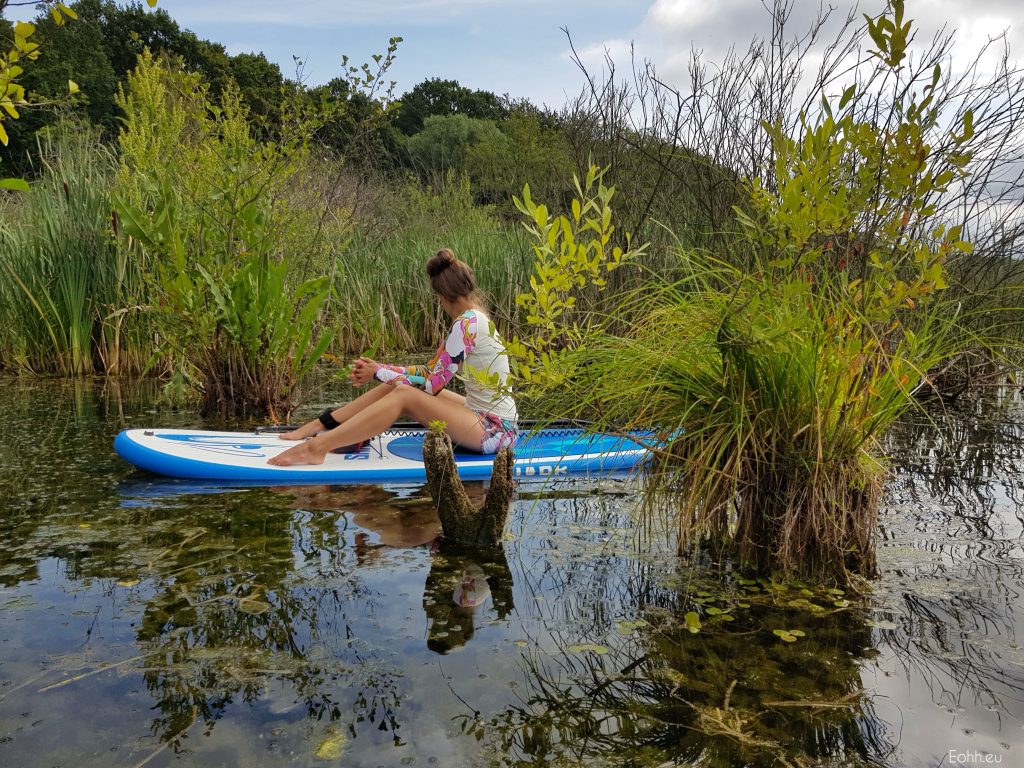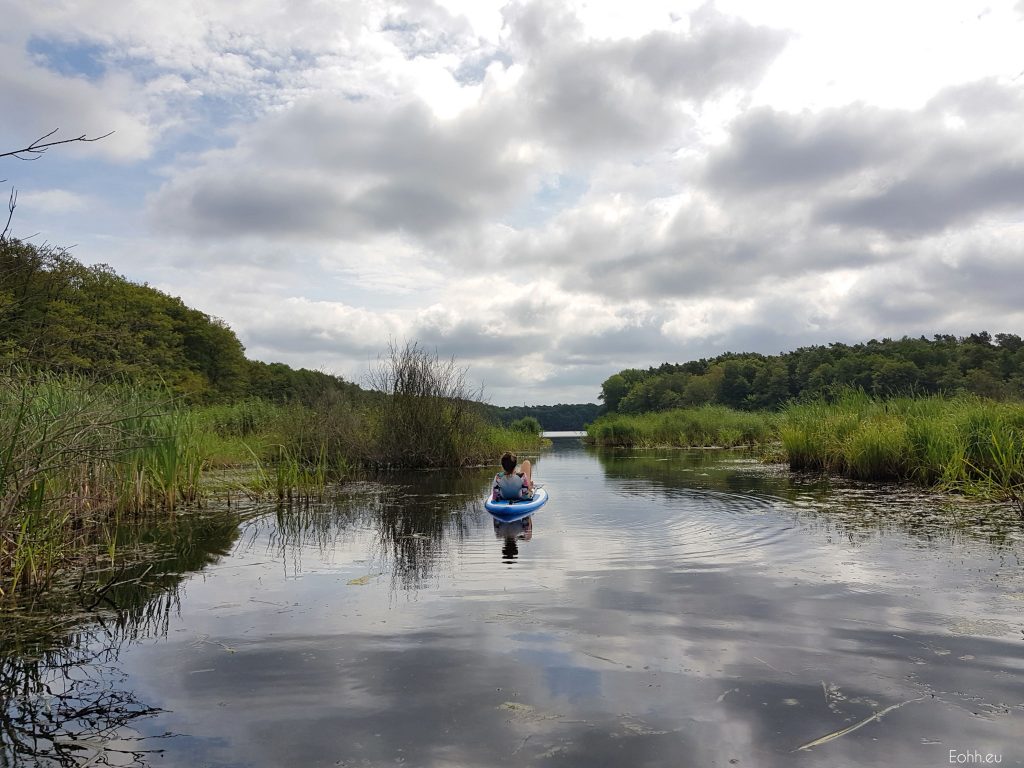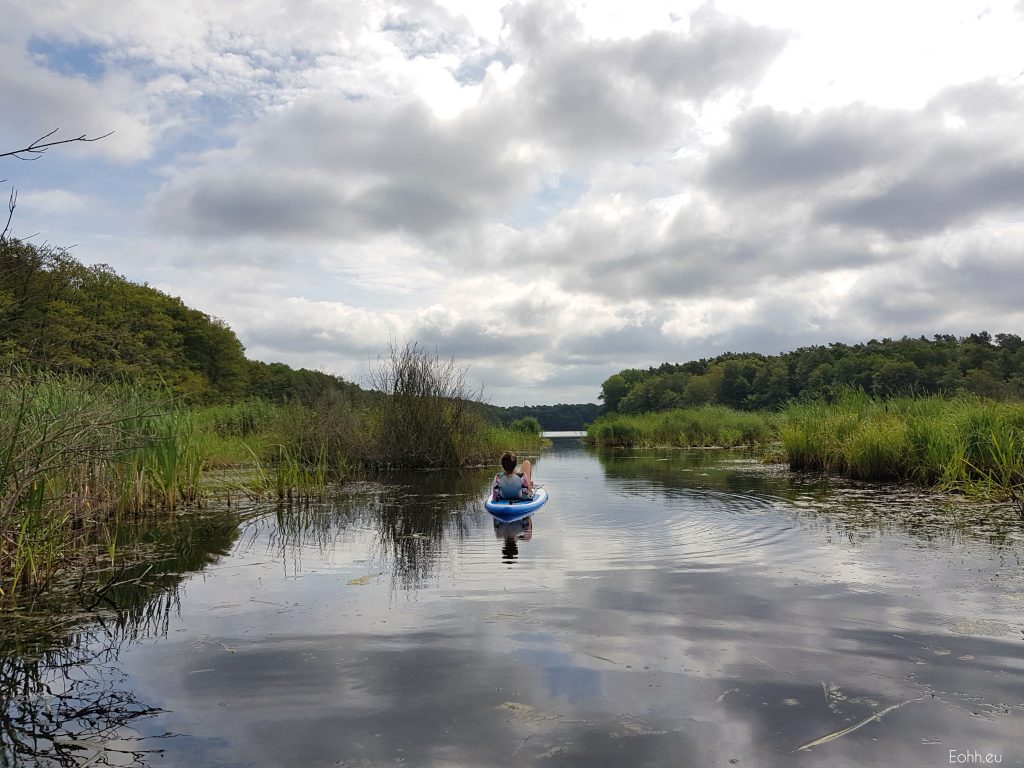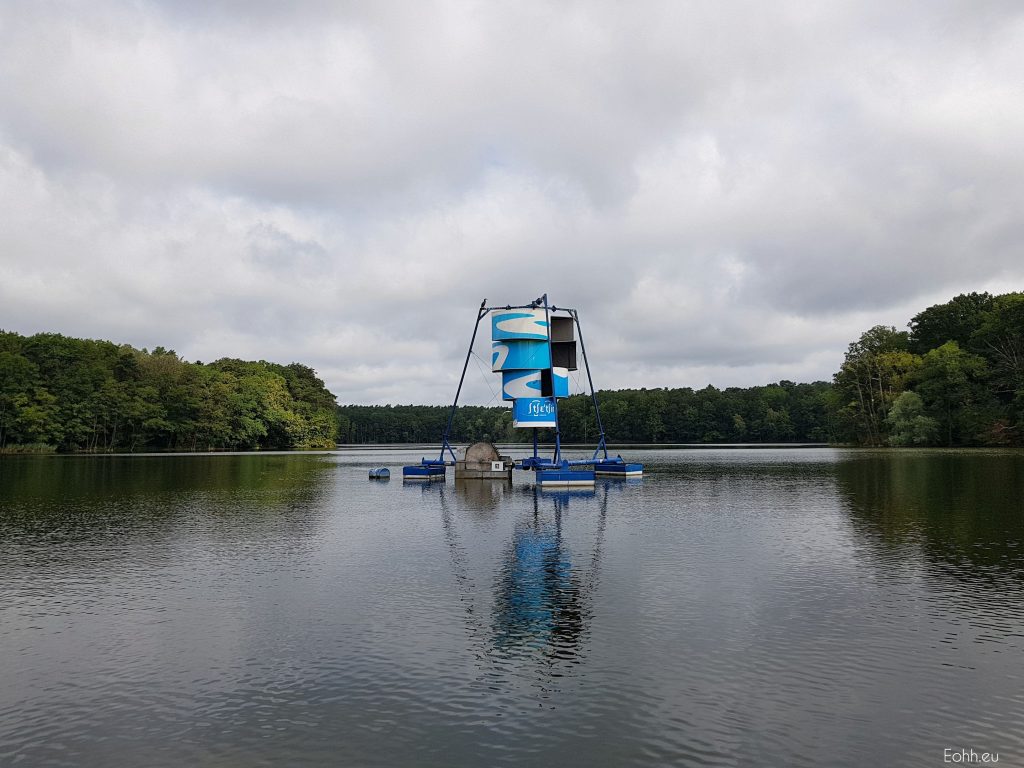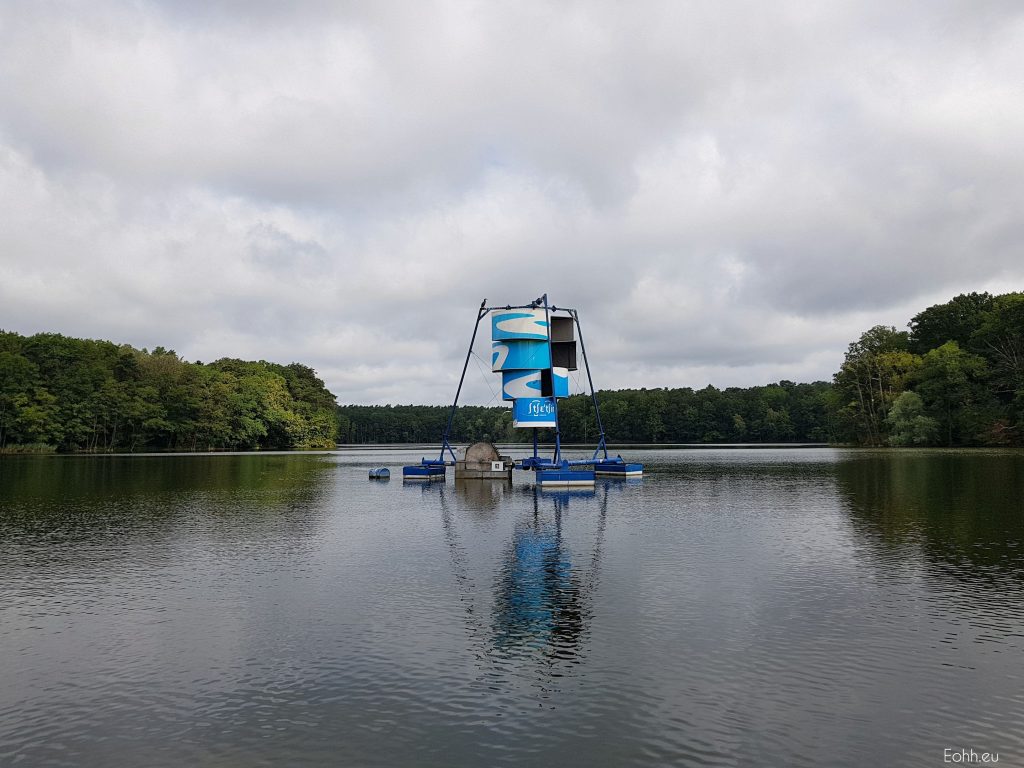 Kutzowsee Lake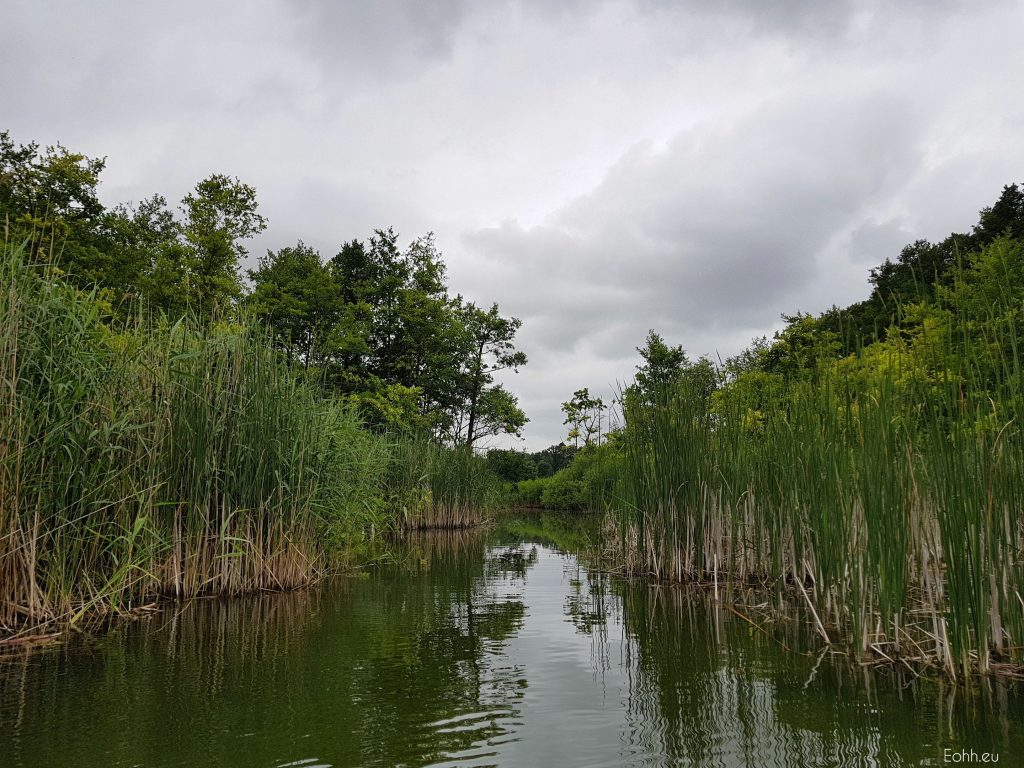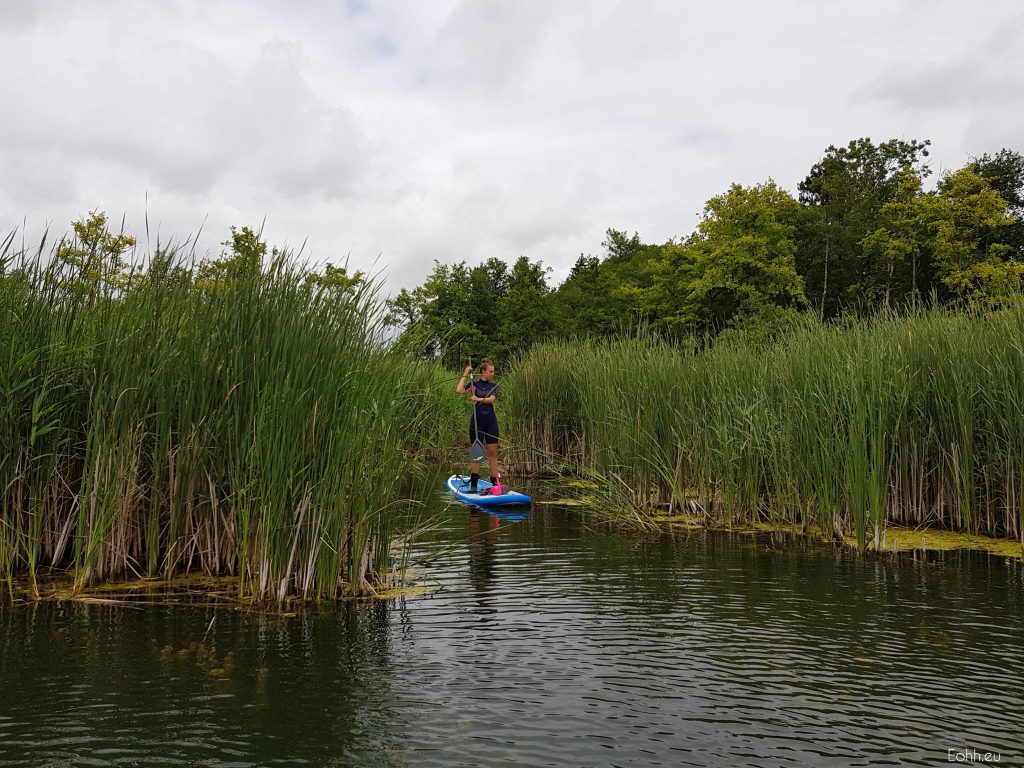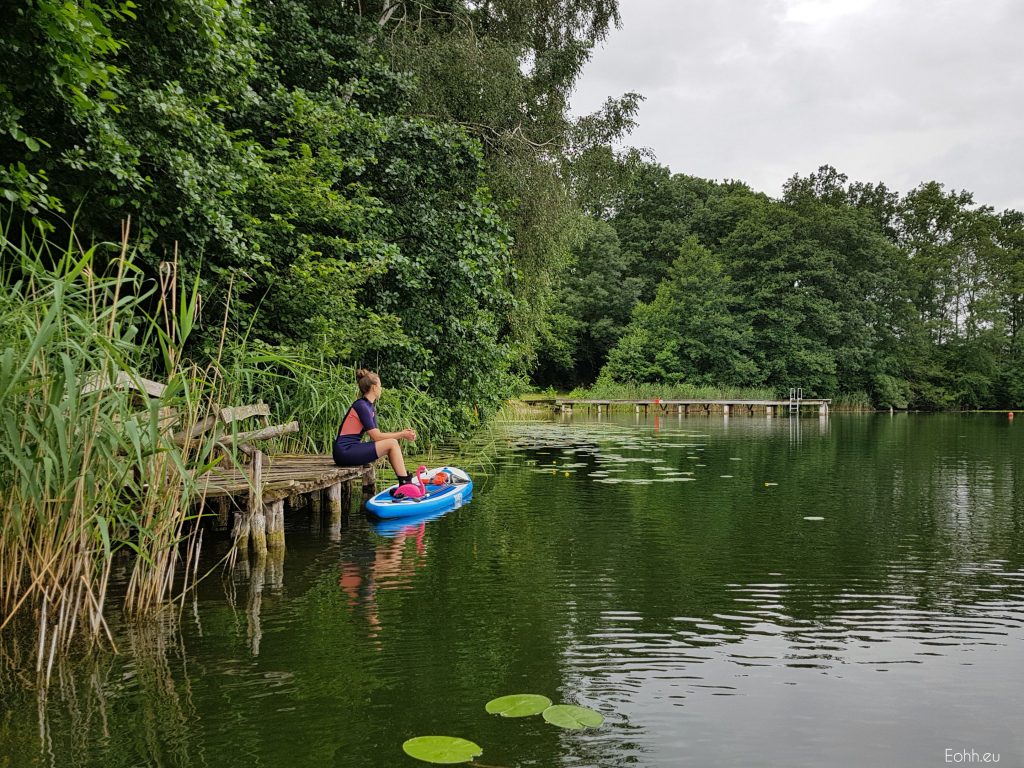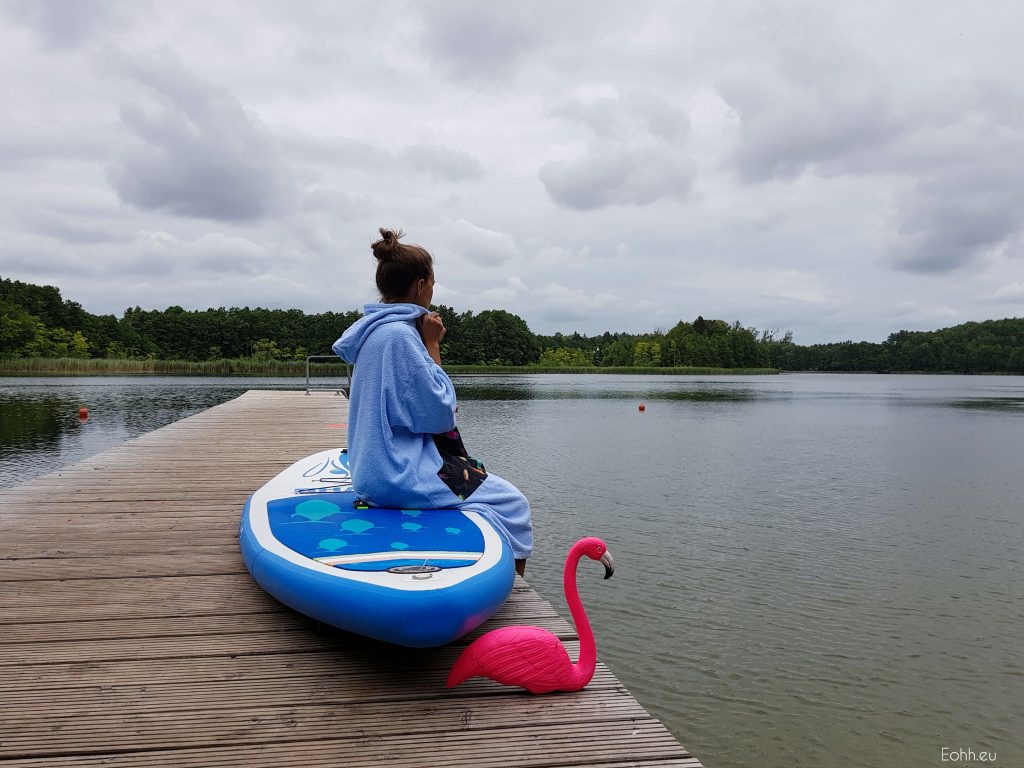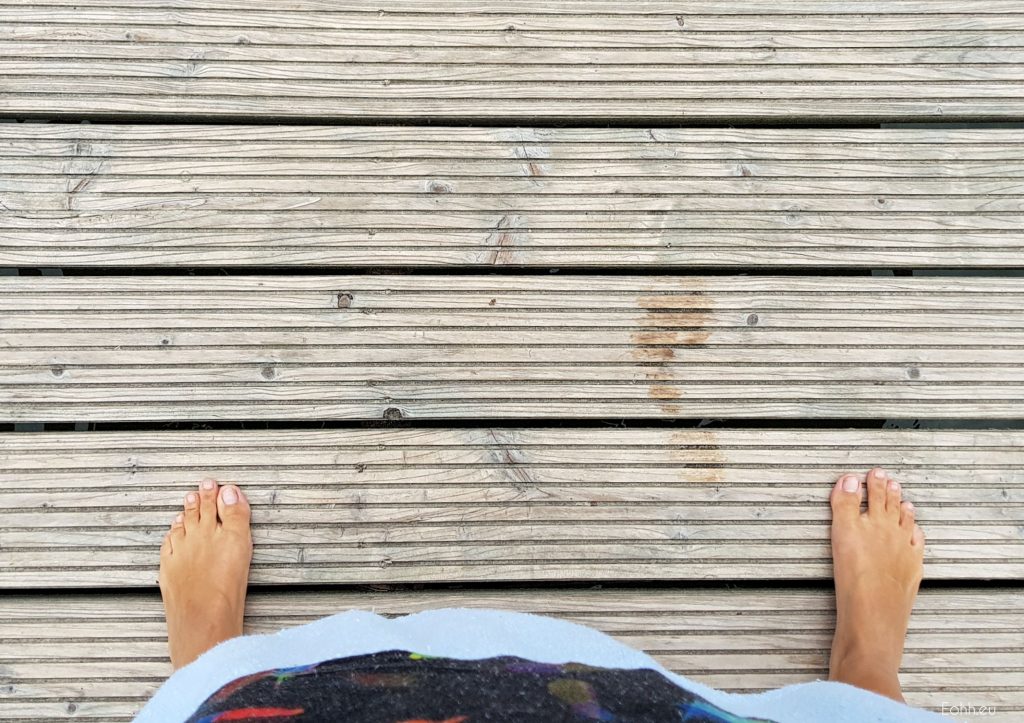 I chose single-handed trainings on the Barge Canal in Mescherin at times of mental crisis – tired by comments of my 'trainer': "Are you floating or taking photos?" every time I wanted to gaze at the nature while resting.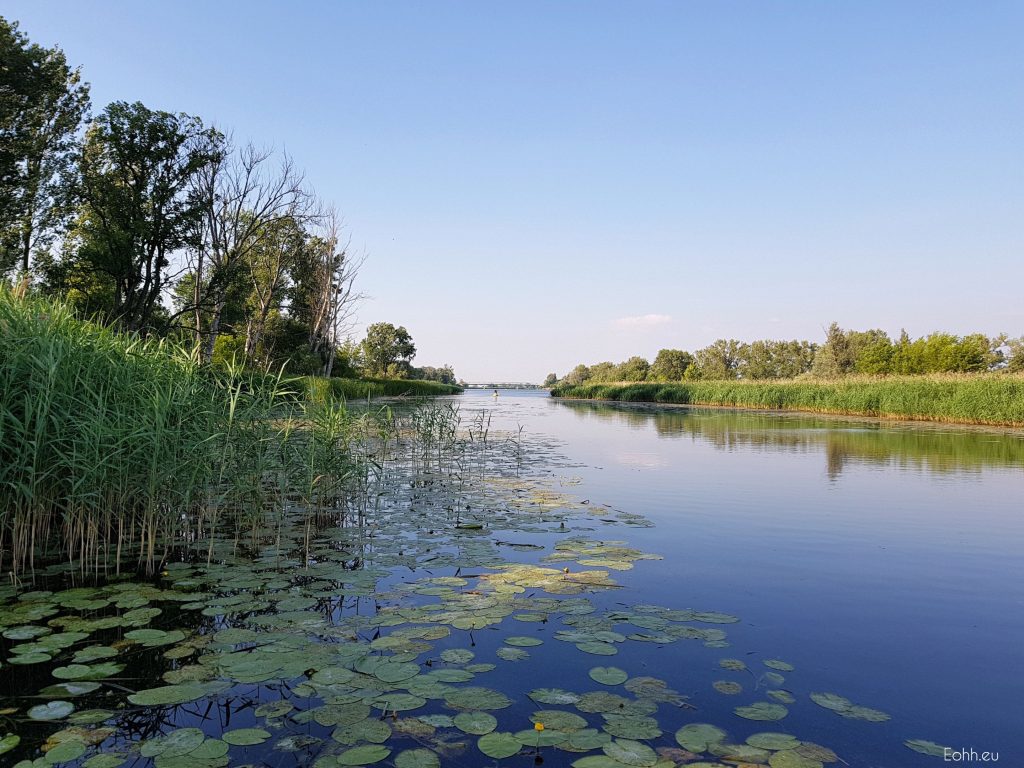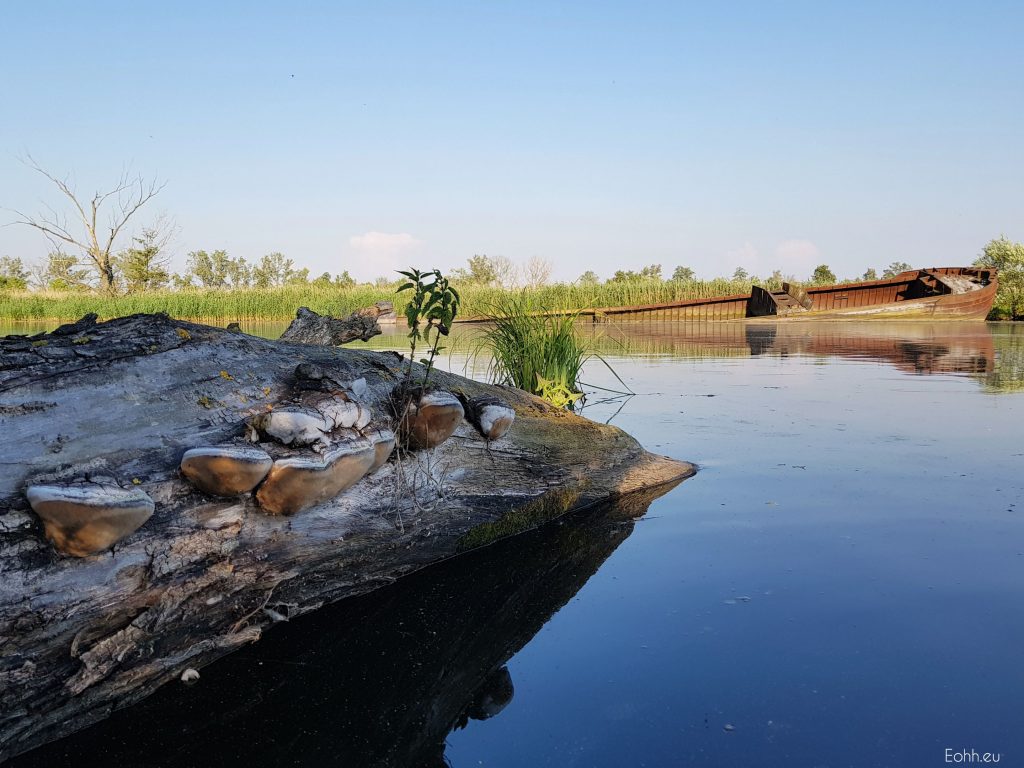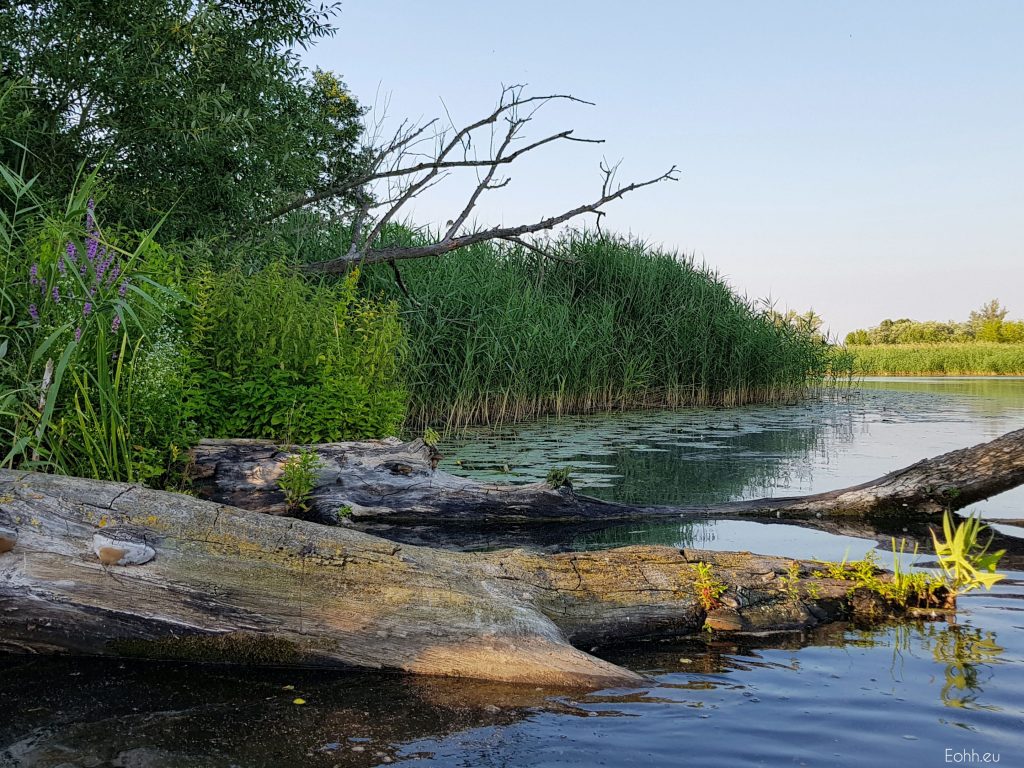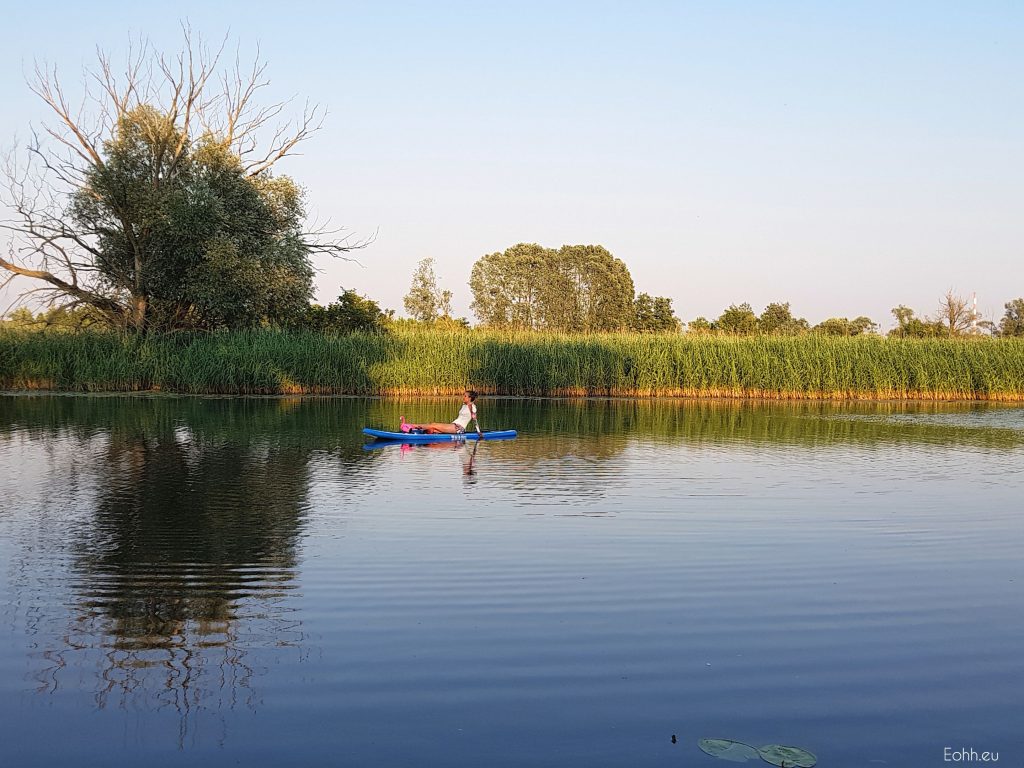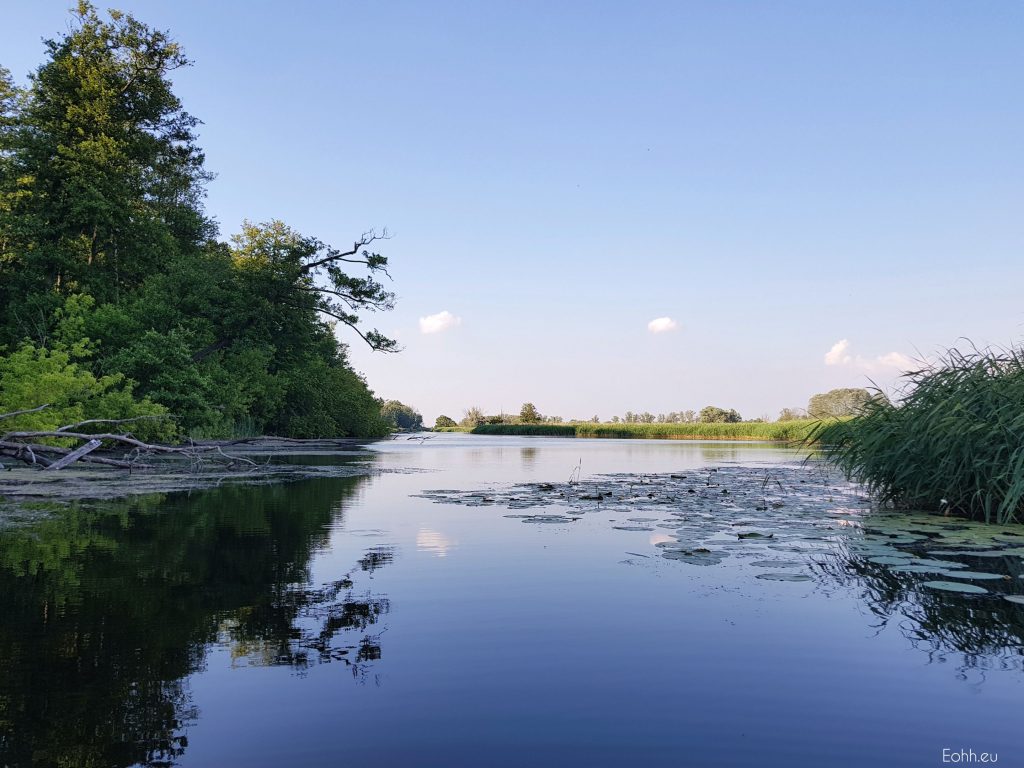 Training on Czaple Lake gave me a similar pleasure. Although I have driven past this reservoir several times since last year taking road no. 20 I was able to launch my board only this Summer. I didn't expect that there is a place full of natural beauty just behind the wall of trees. Two hours are definitely not enough for lake exploration.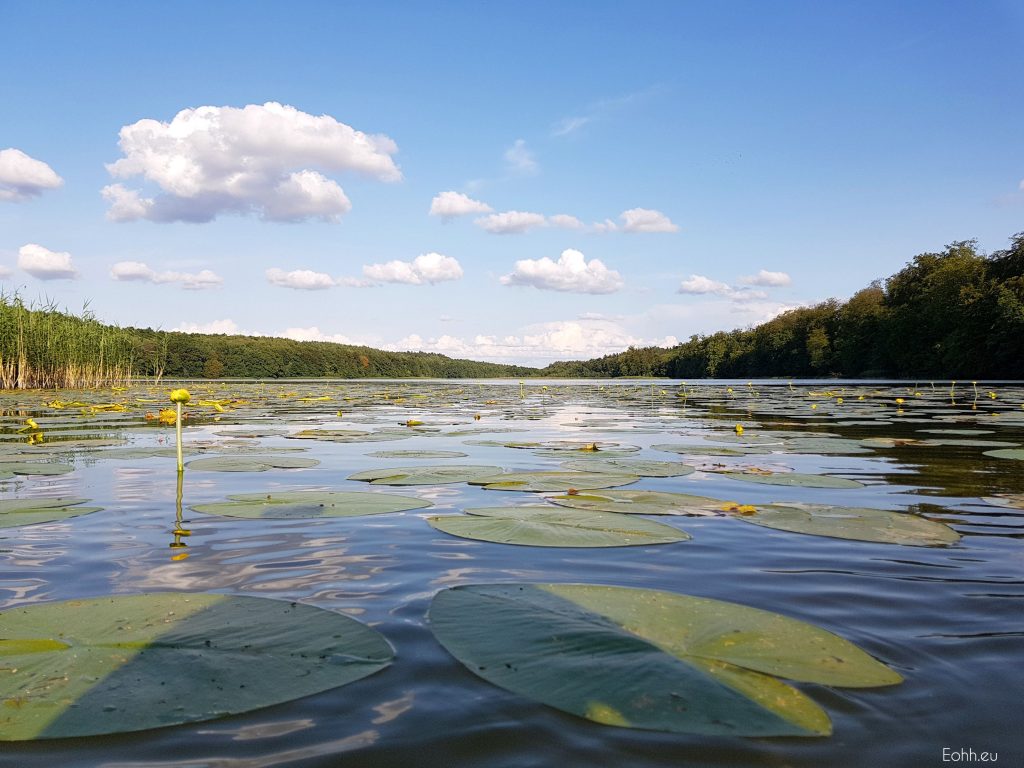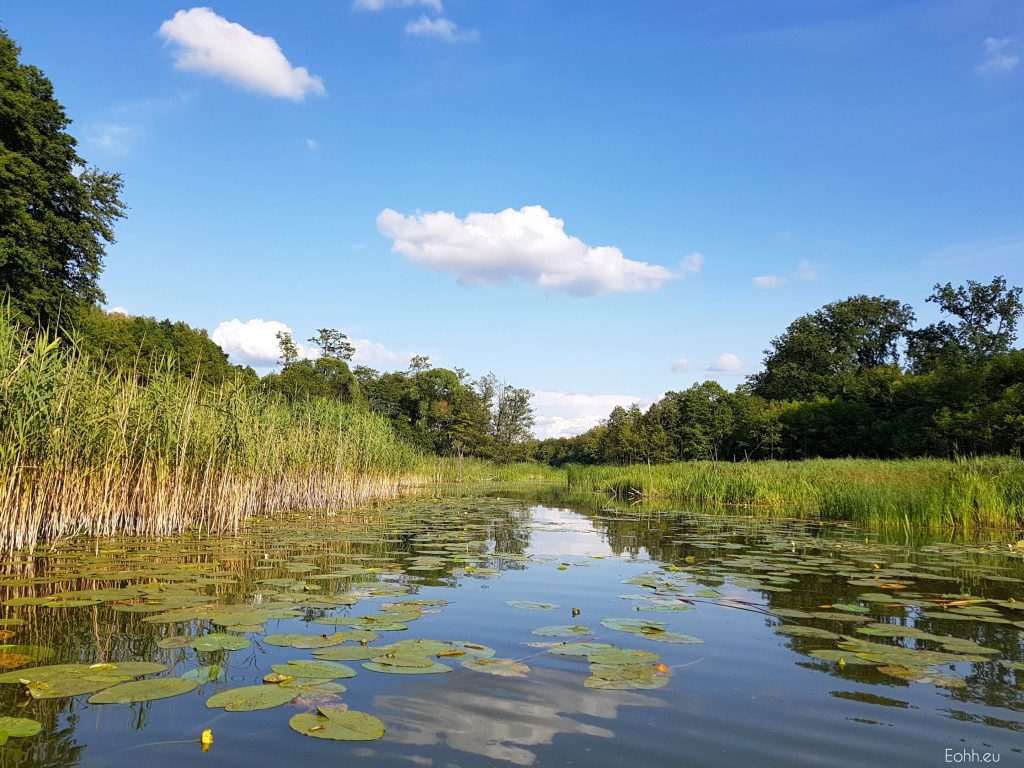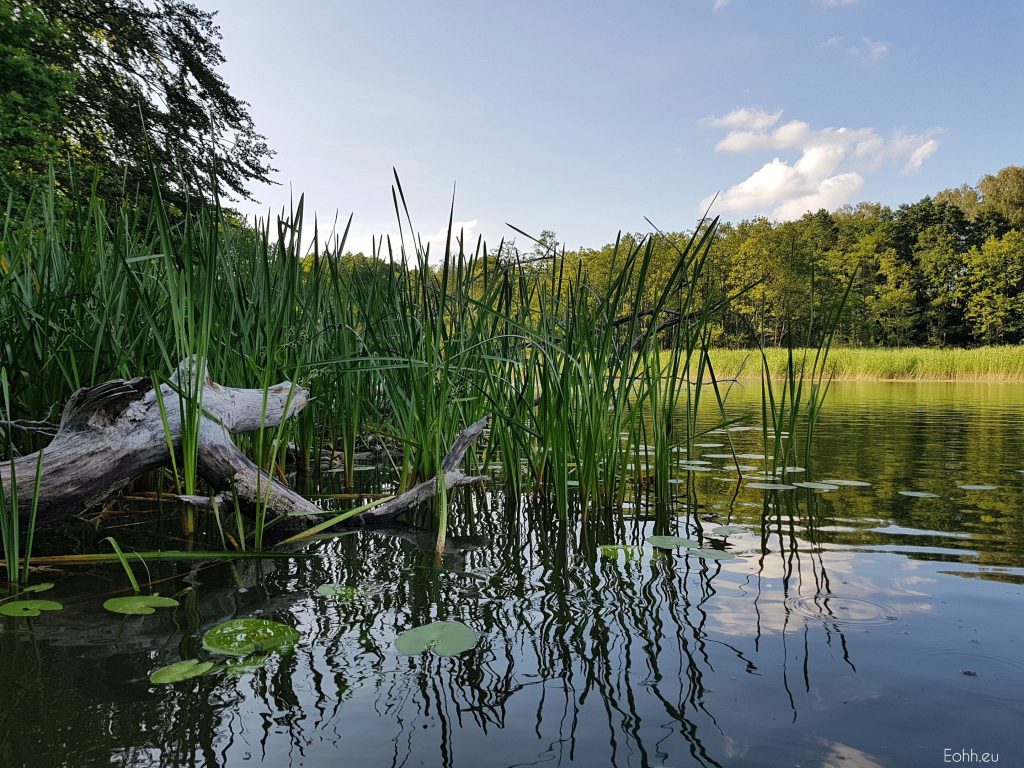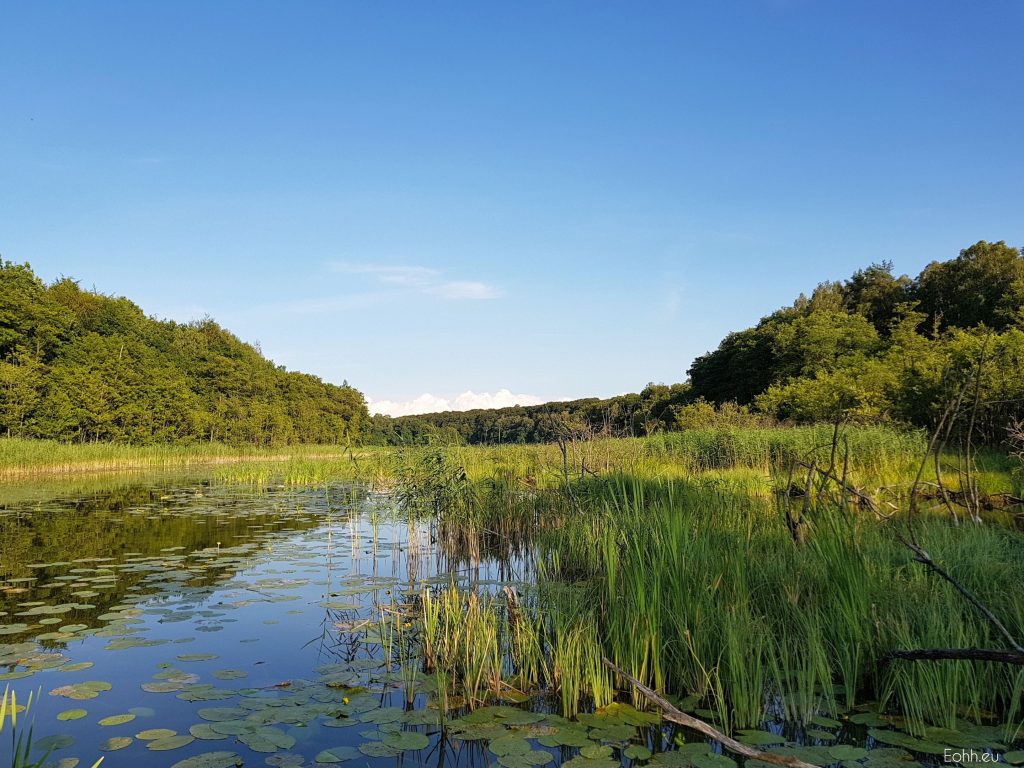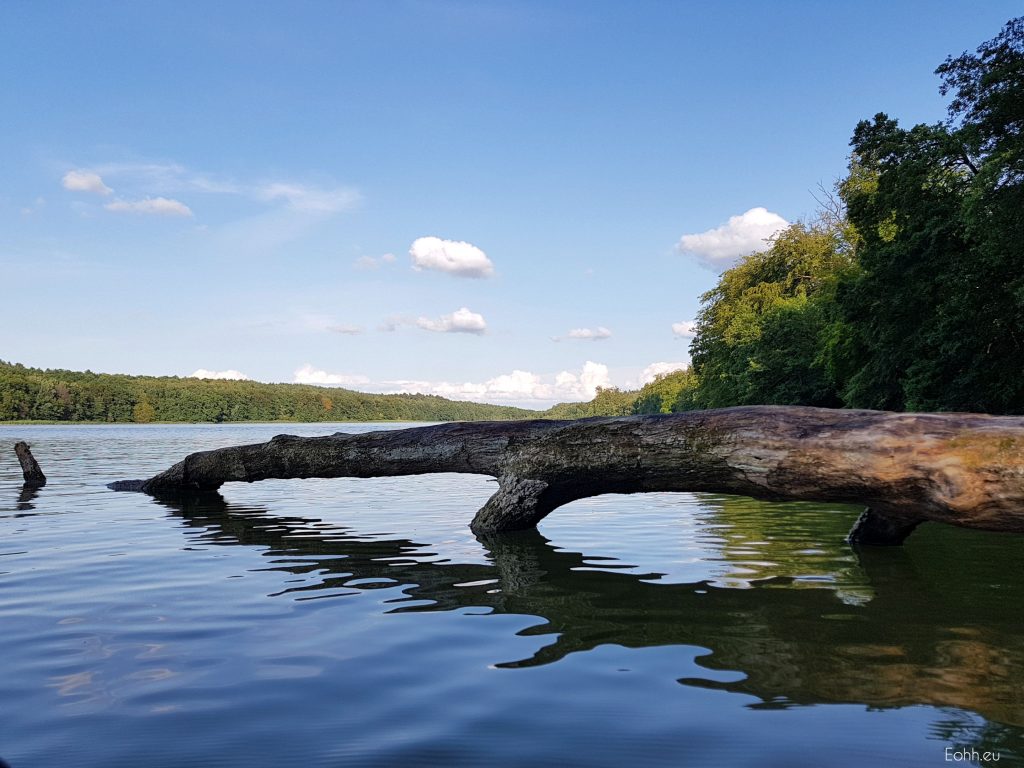 Also the trip to Gdynia to the Water Sports and Recreation Fair "Wind and Water on the water", two weeks before the race, resulted to be beneficial for me. Two days in Trójmiasto recovered my body and mind. It was great to leave for a while.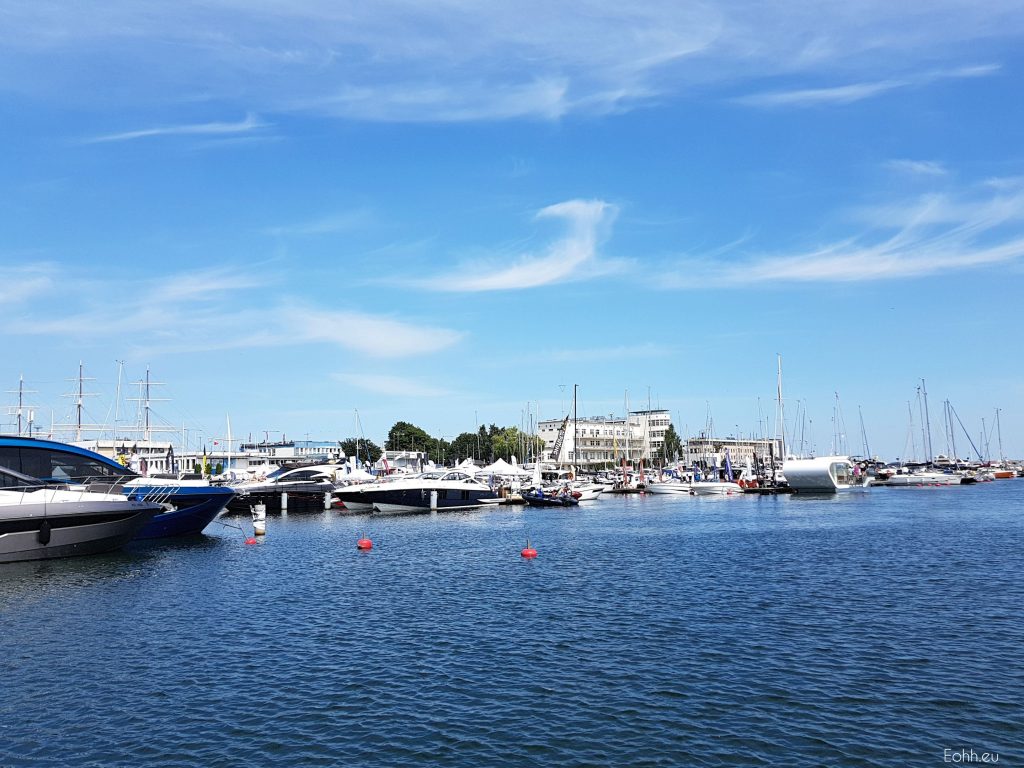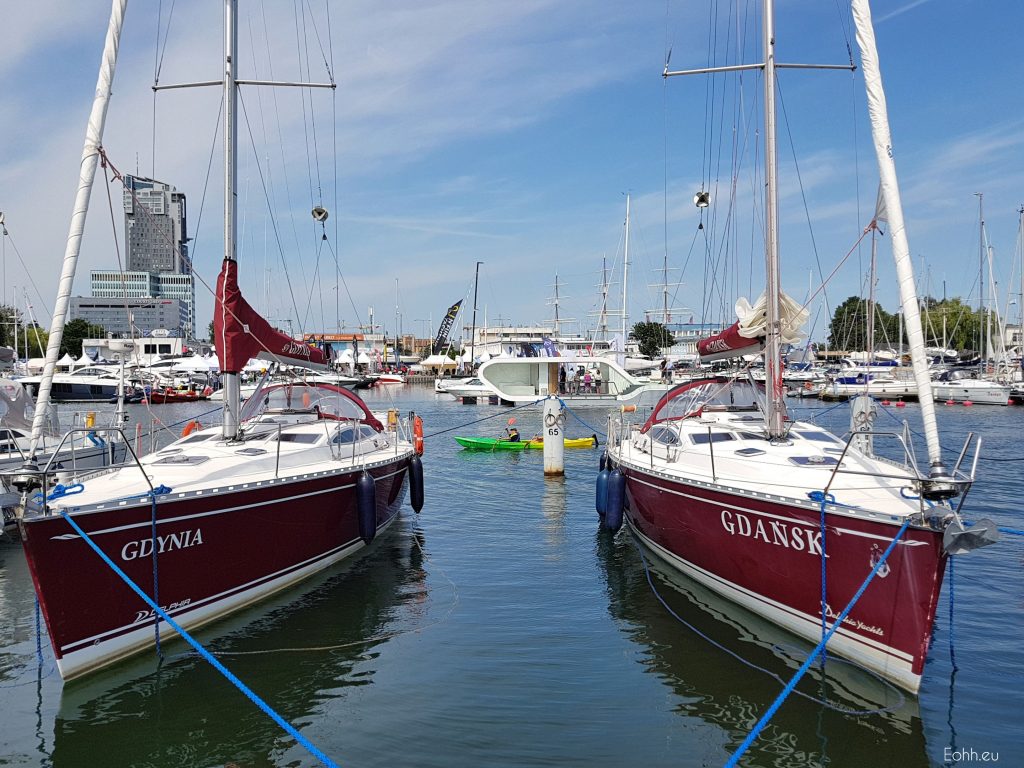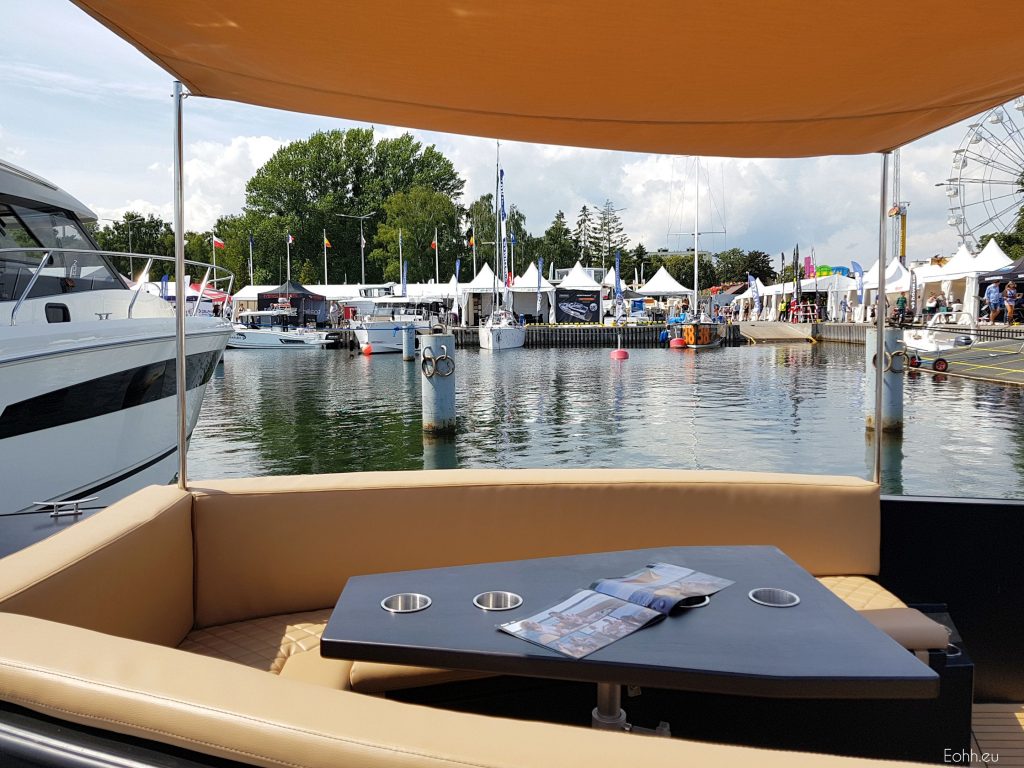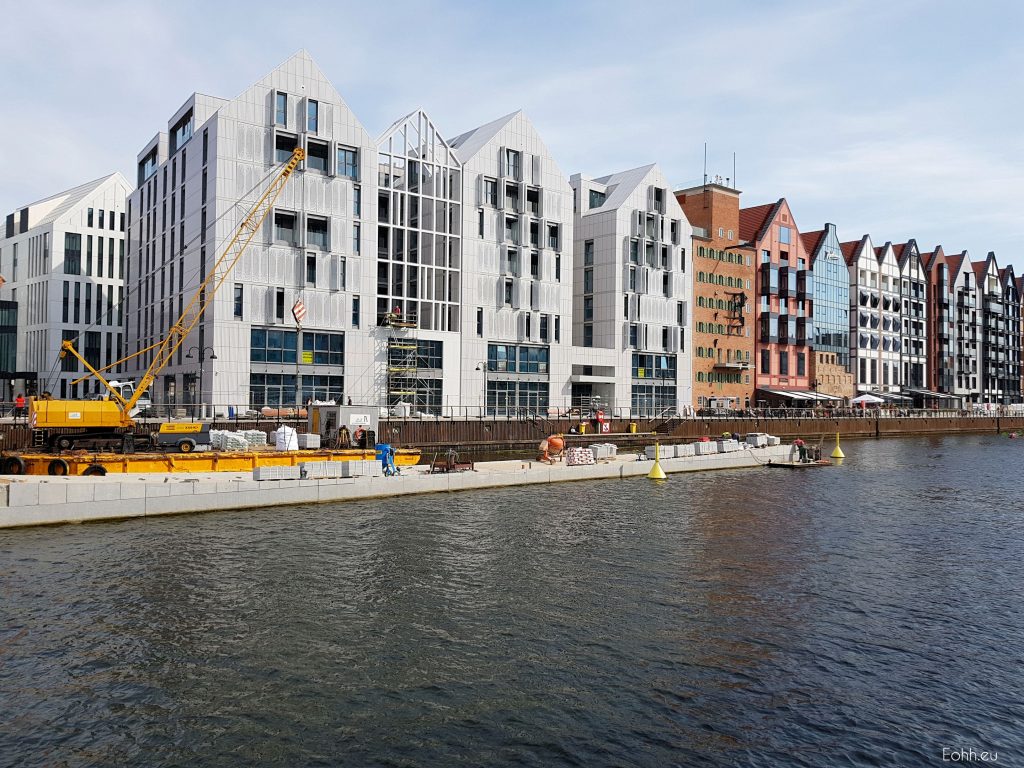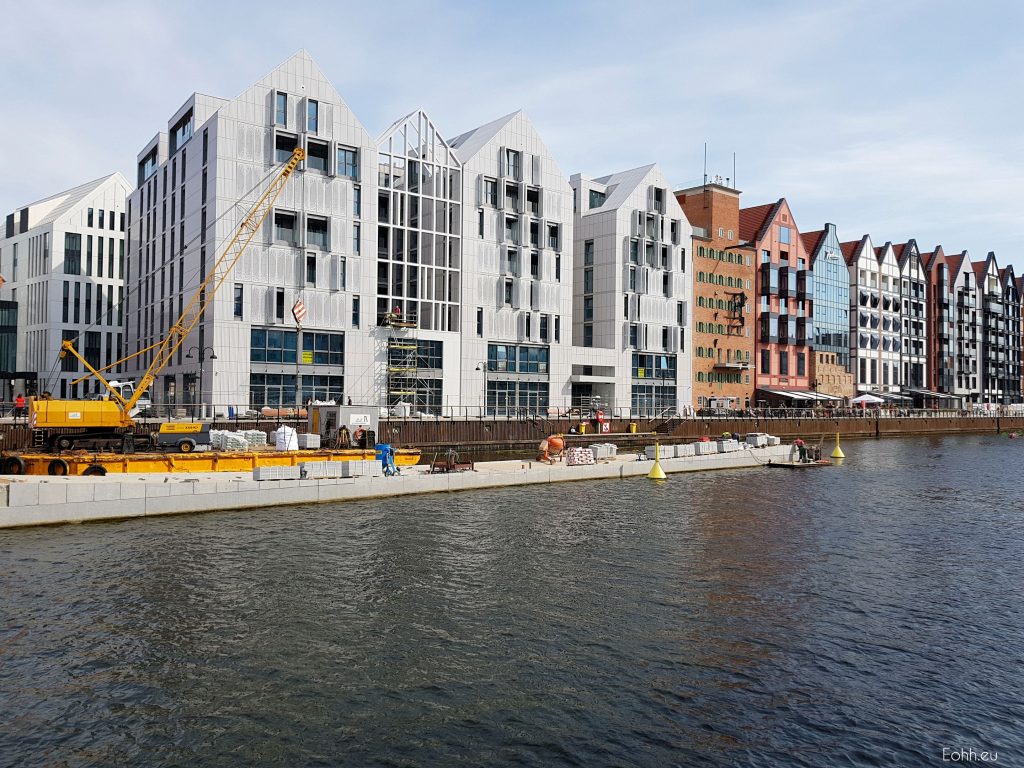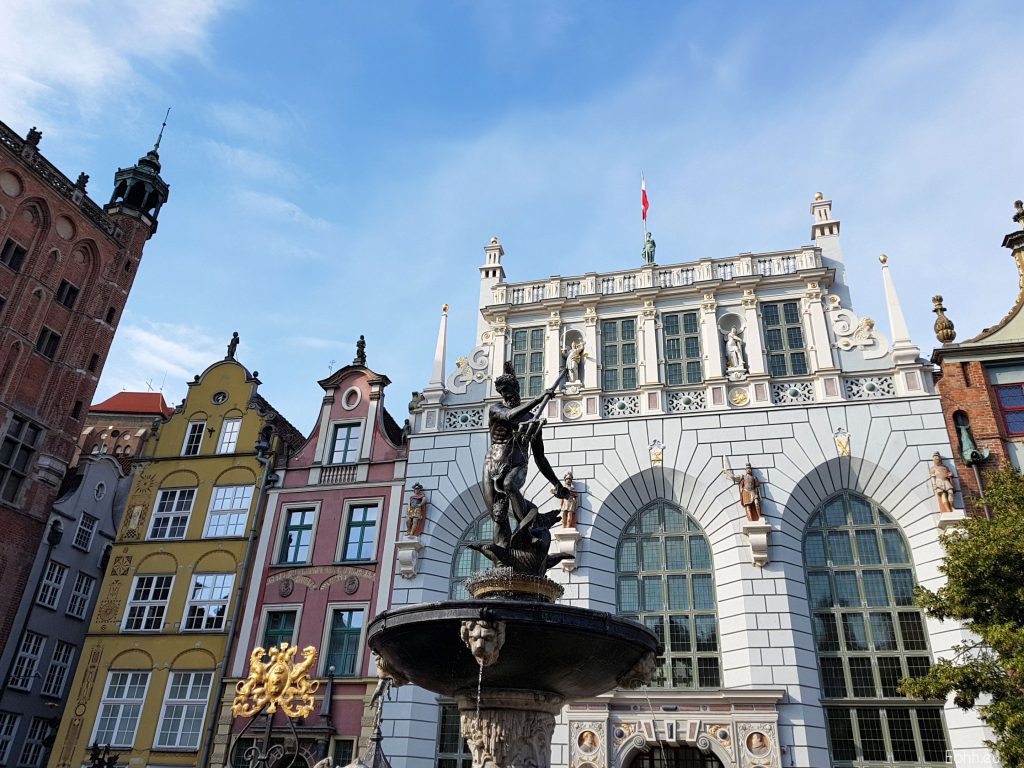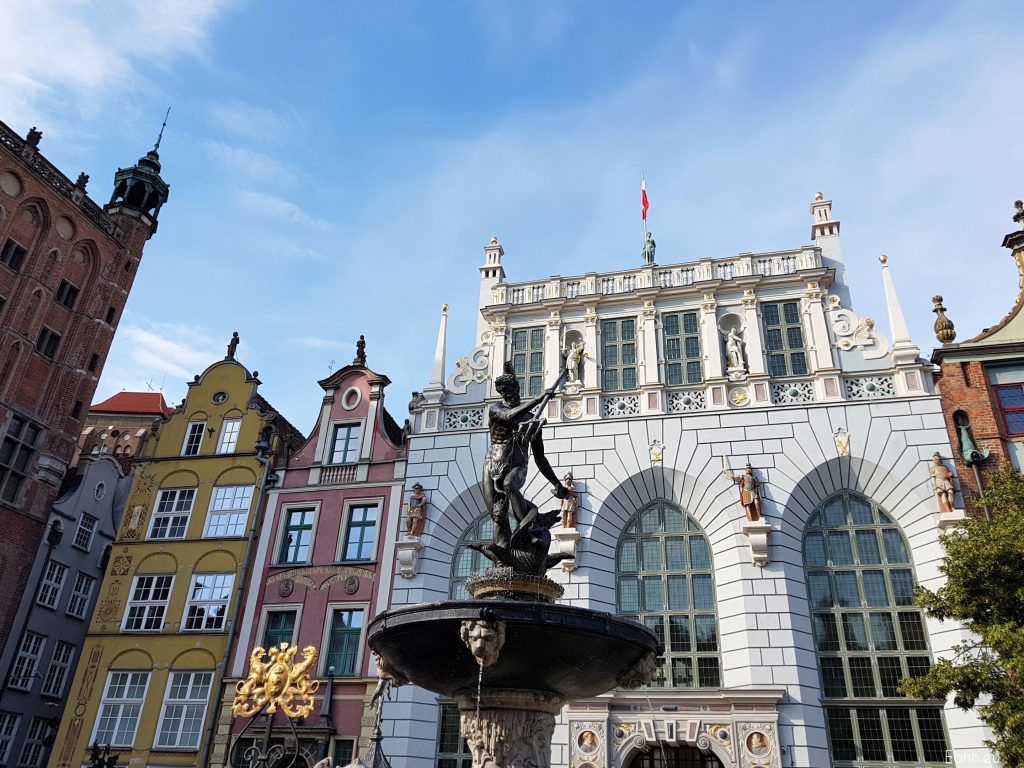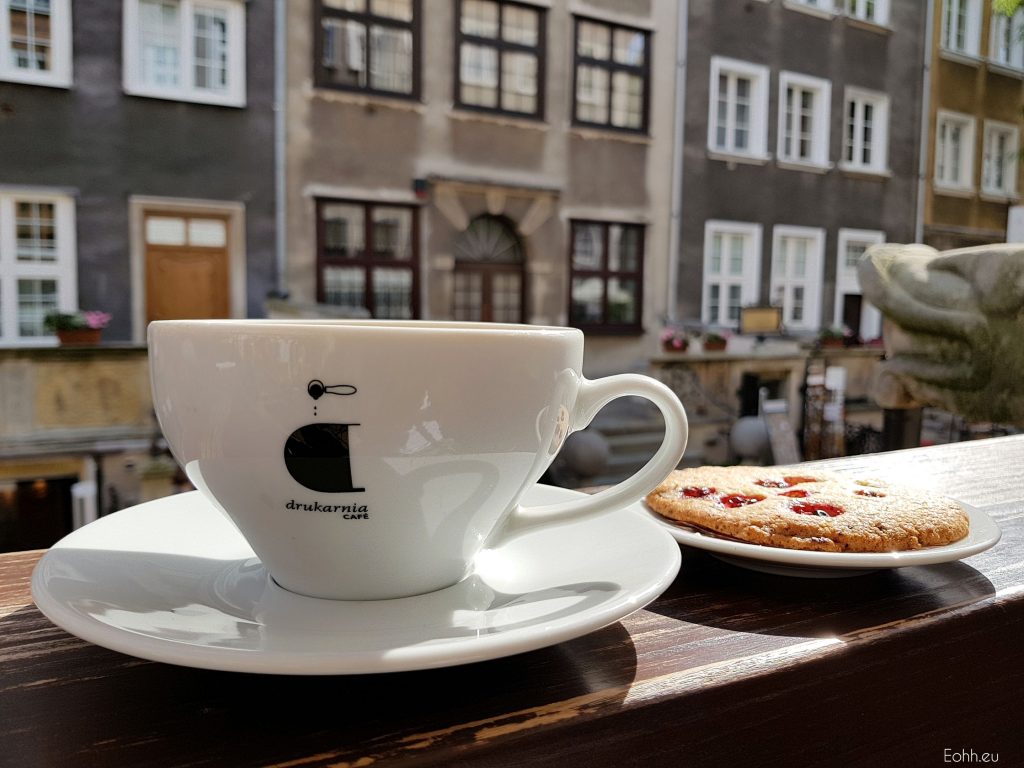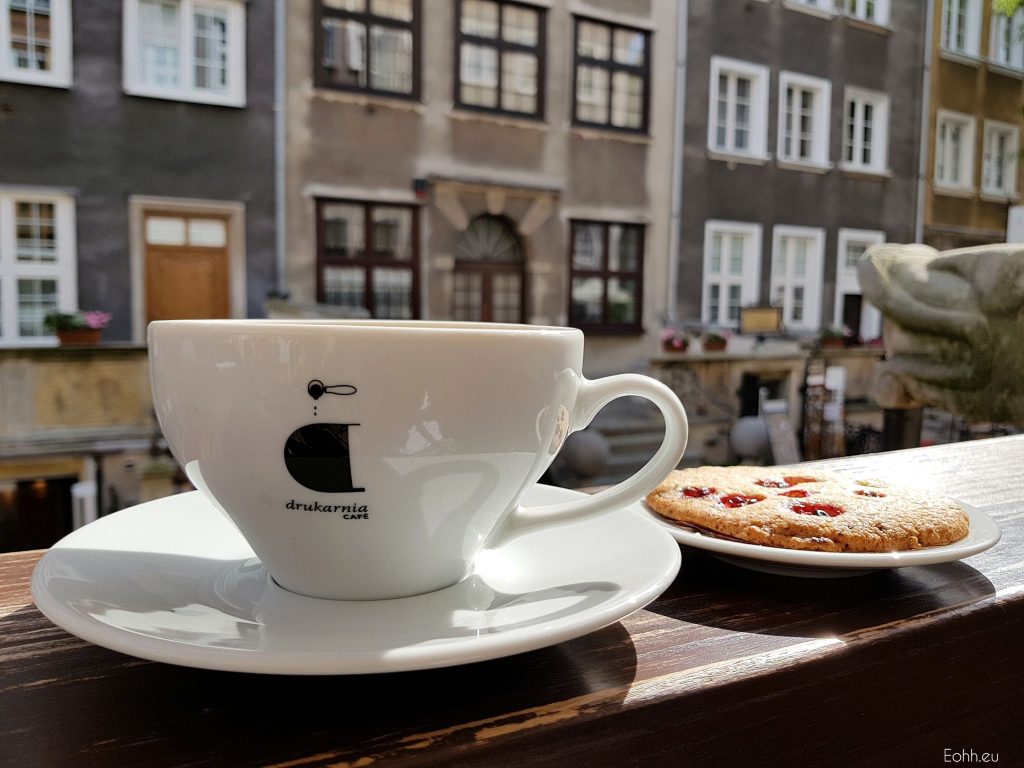 Mostly I remember walking on the beach from Sopot to Gdynia Orłowo on Friday evening during which I made SUP friends with Klaudia and Krzysiek.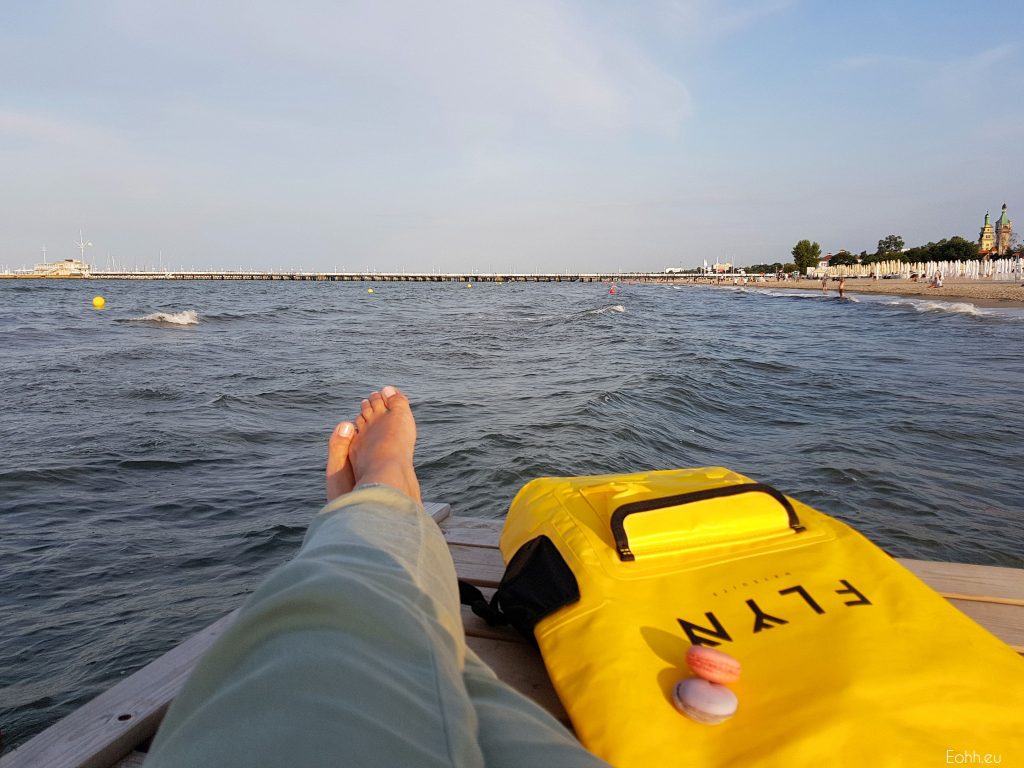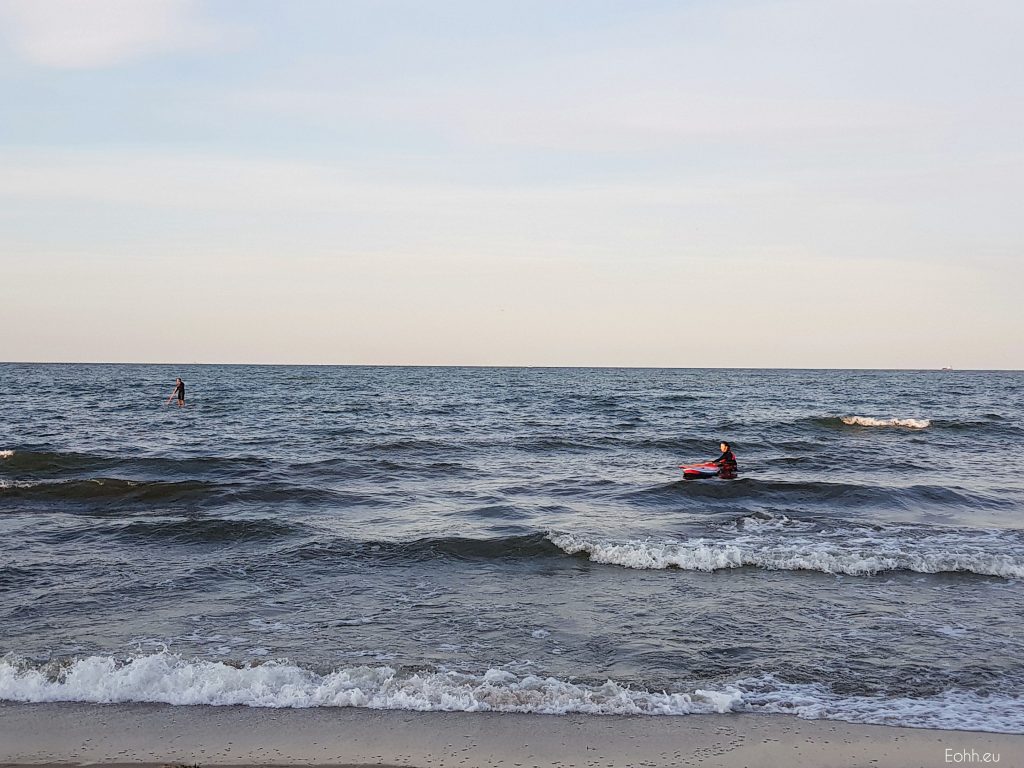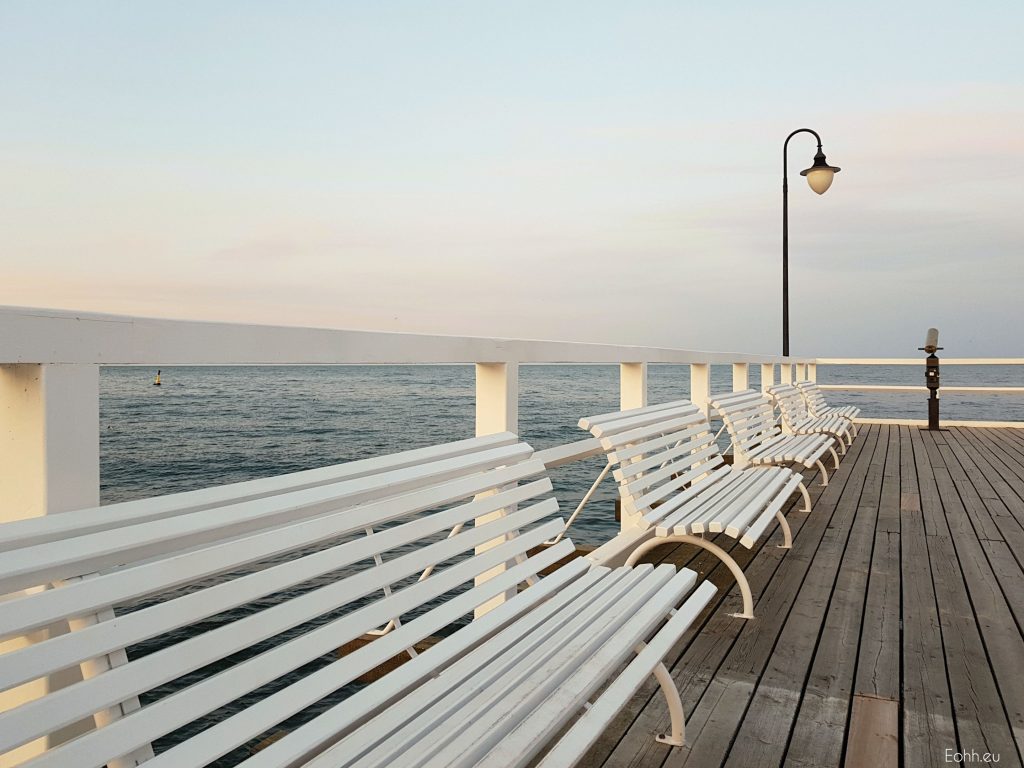 Whereas the mistake was going SUP in Sopot following day. Crowds, noise of motorboat sports equipment, smell of fumes and cyanobacteria in the water made my floating a real nightmare.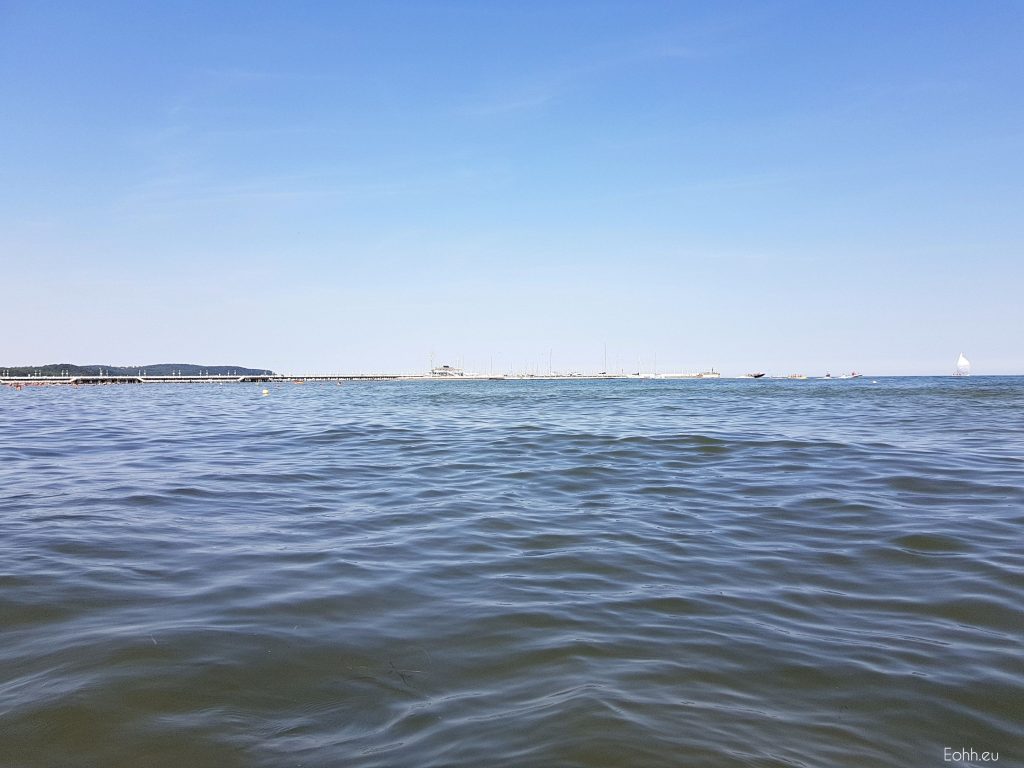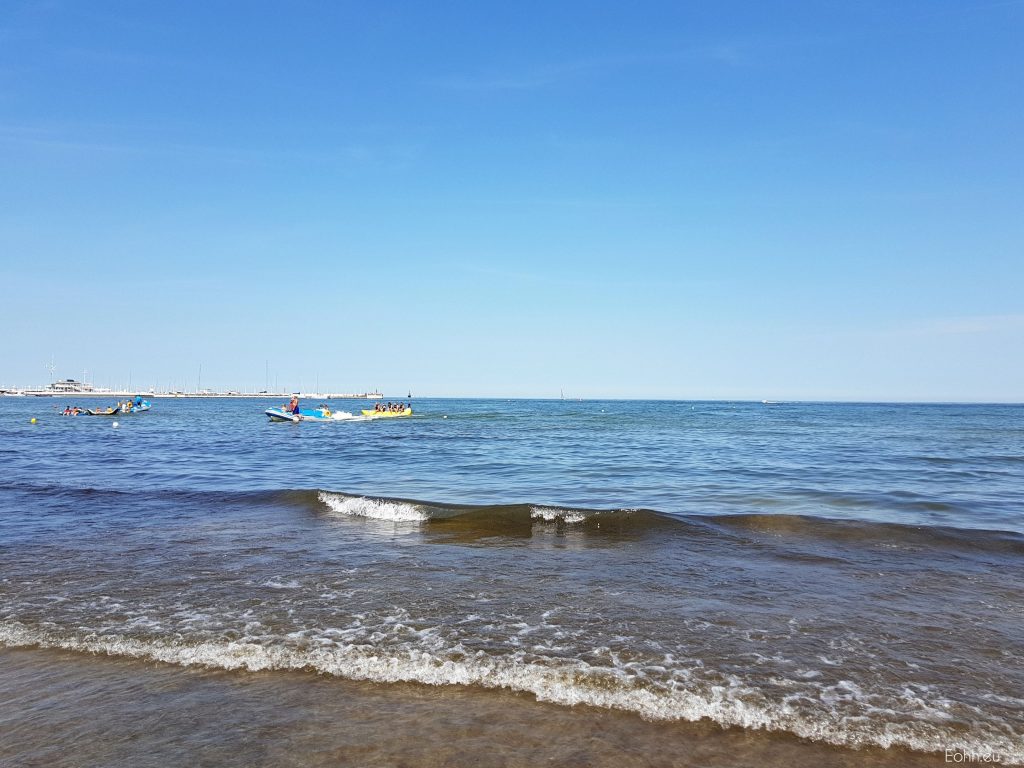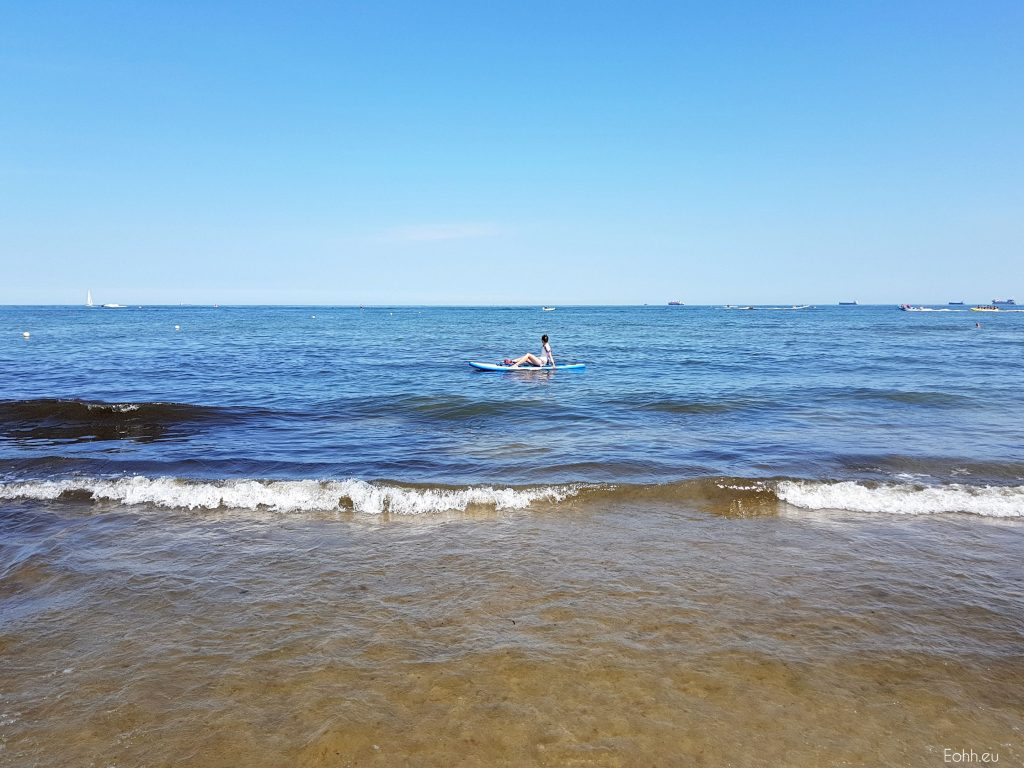 AUGUST
Keeping the paddling pace as in trainings, ignoring my fear of depth and finishing all stages of the race were my aims I came with to my first Stand Up Paddle competitions to Kołobrzeg on August 3rd, 2019. I wasn't able to control my stress although I treated my participation rather as a social meeting. It took my energy away every time I crossed the starting line. Running into the sea with the board in my hand and pushing it through the sandbank caused me a breathing and energy crisis already after fifteen seconds of effort during which I wanted to leave away the equipment and come back home. Luckily I didn't do that. I finished the 3rd edition of Planet Baltic SUP Race 2019 as a winner of the women OPEN category.
You may read more about the event here.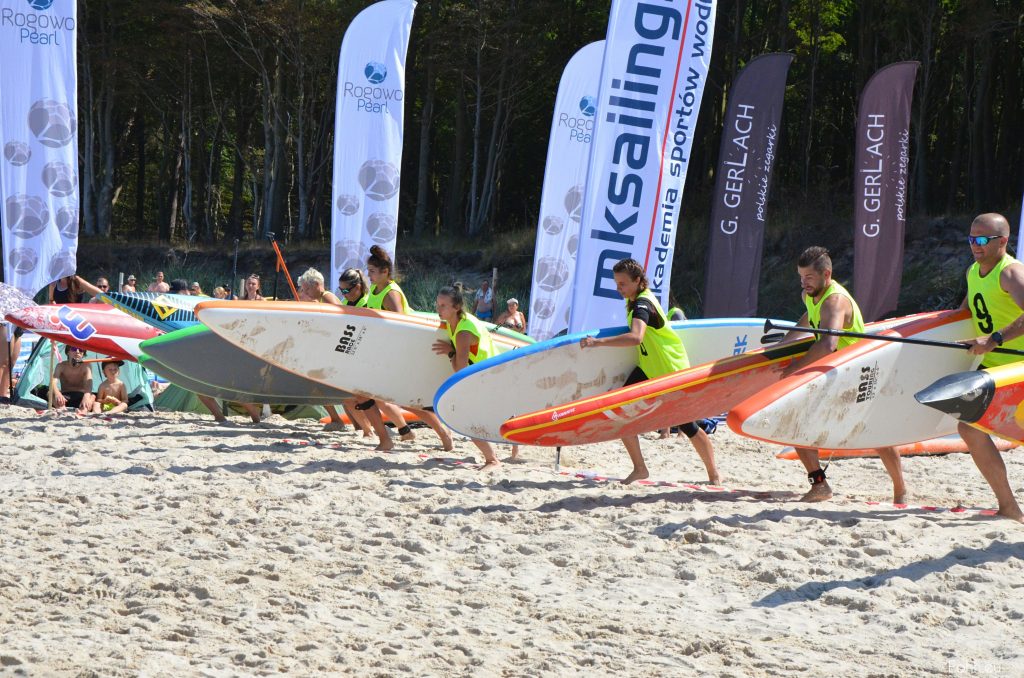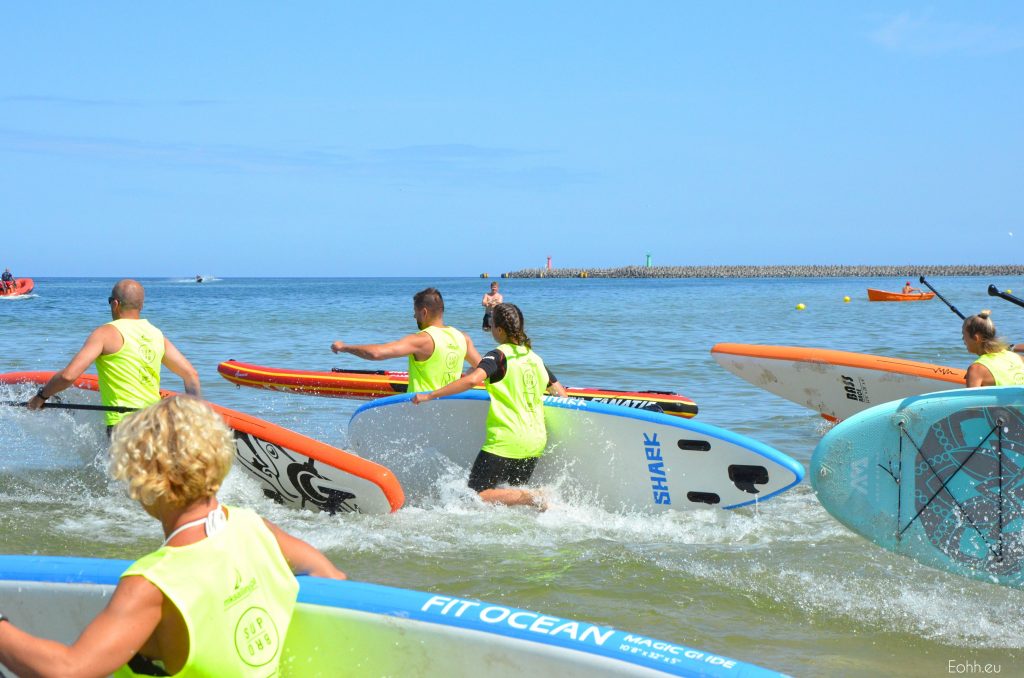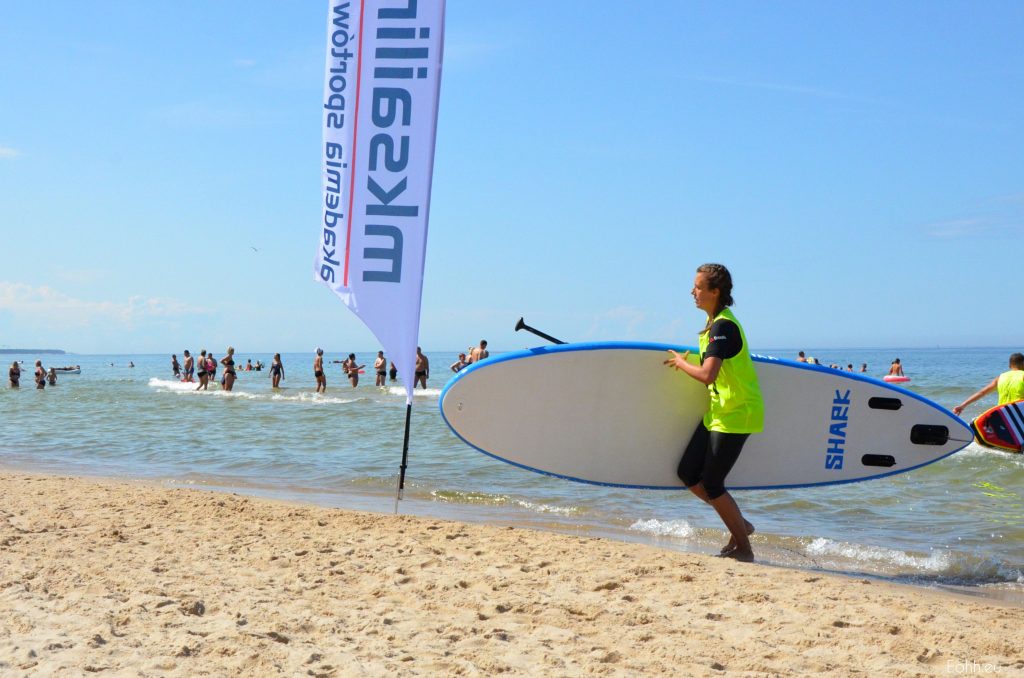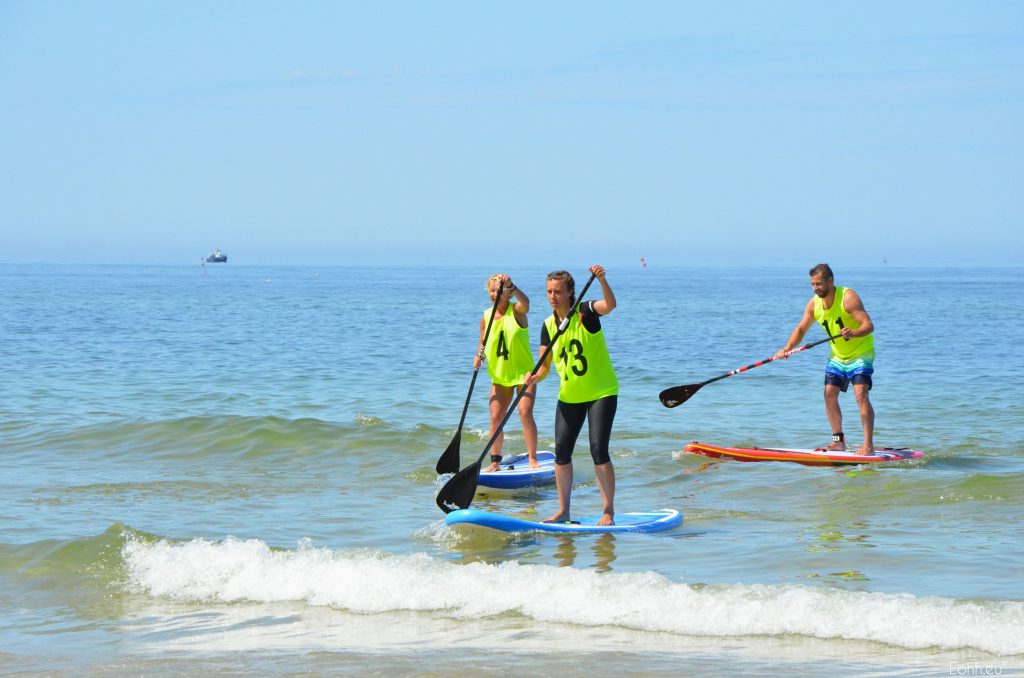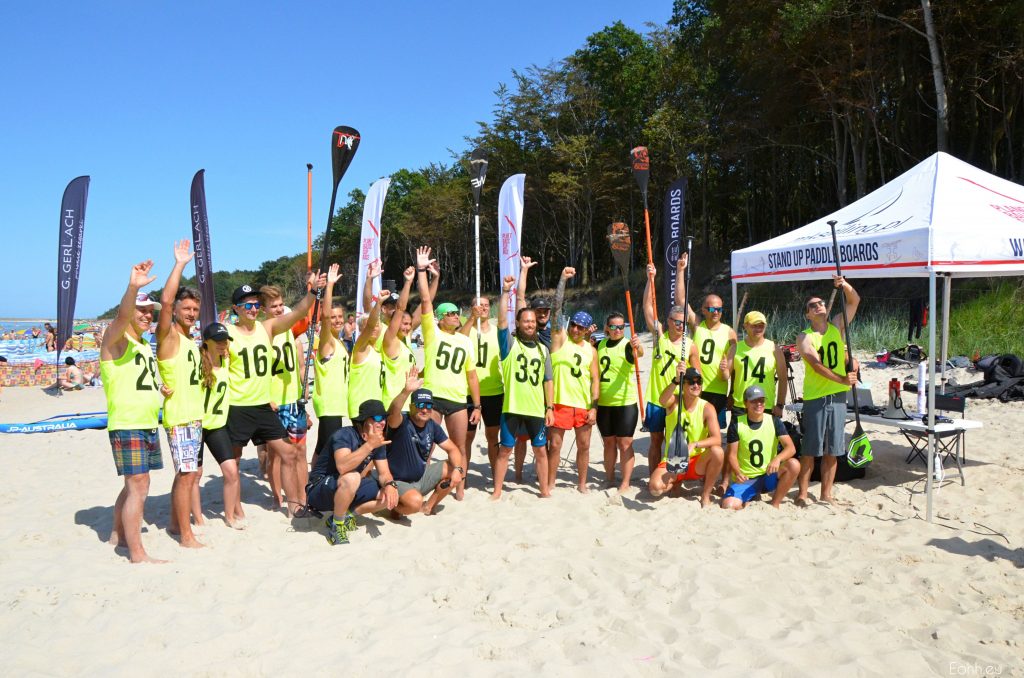 I promised myself that I would start enjoying the Summer when my life return to normality after the race in Kołobrzeg. I finally found time to get out of my town for SUP trips after August 9th, 2019.
I returned to tourist floating on the board when going to the German Lake Parsteiner See. Before I got there I couldn't resist visiting the Chorin Abbey which amazed me in 2009. Today the entire object is open to public. Summer Music Festivals are undoubtedly the most interesting cultural offer of this place.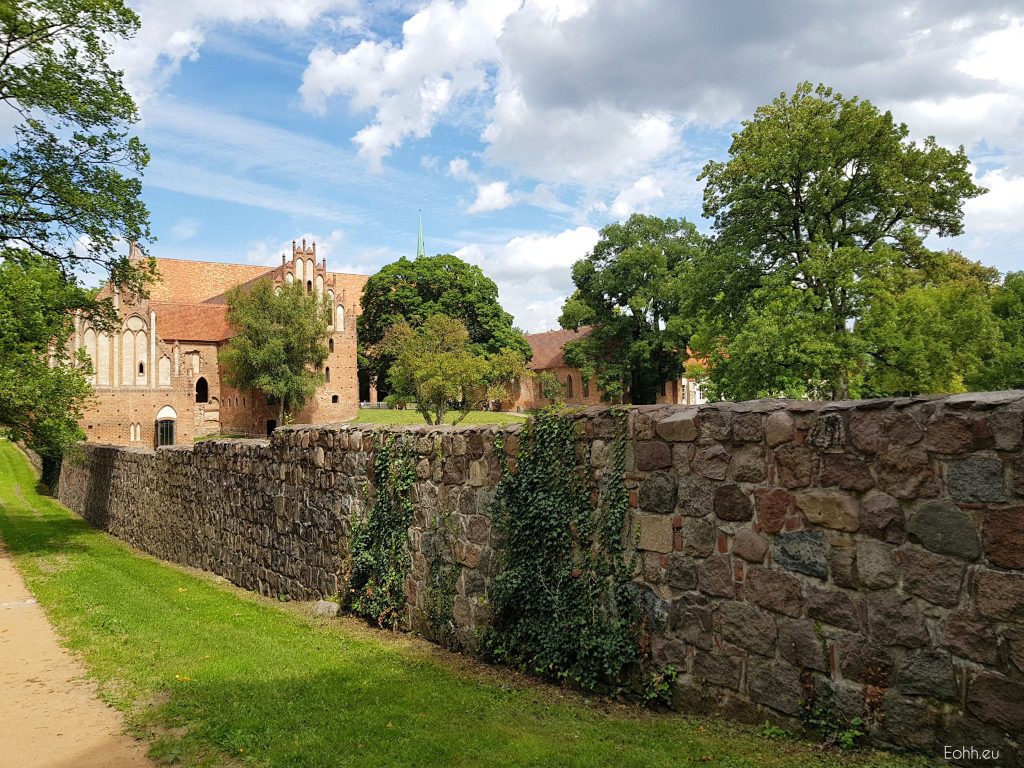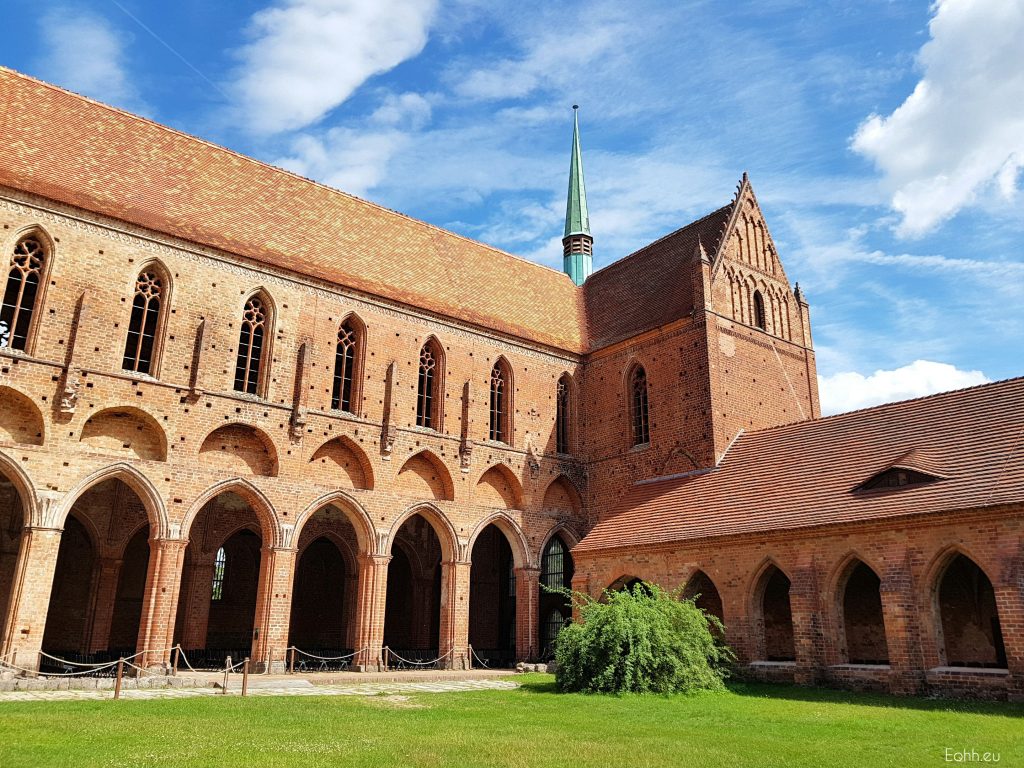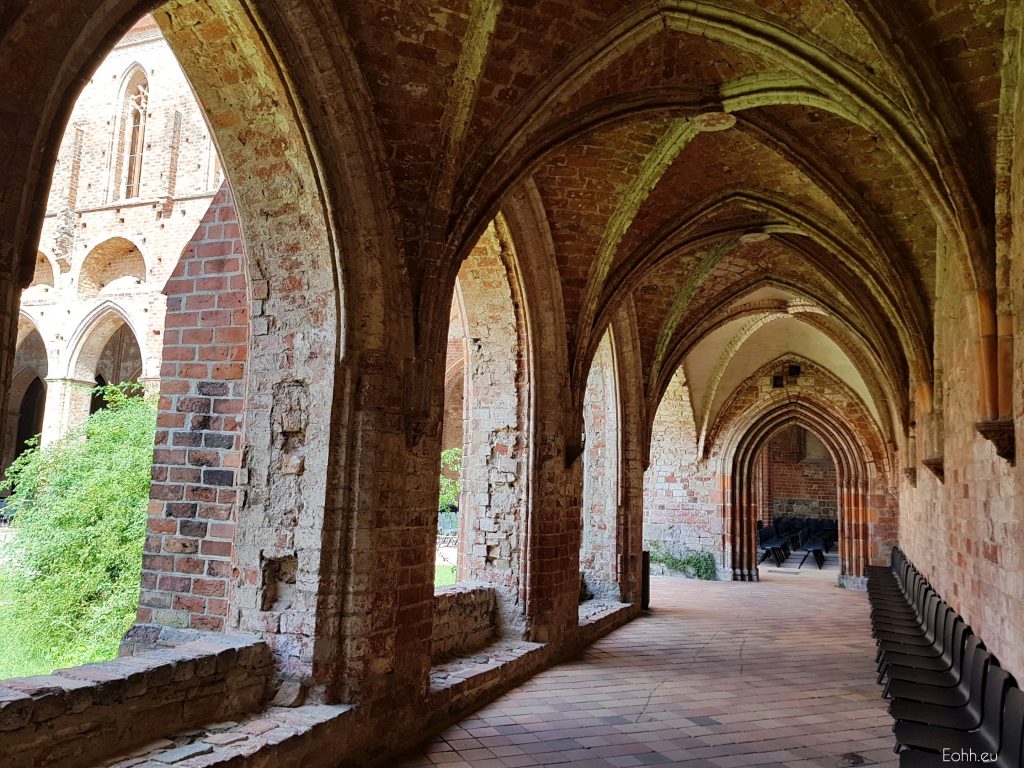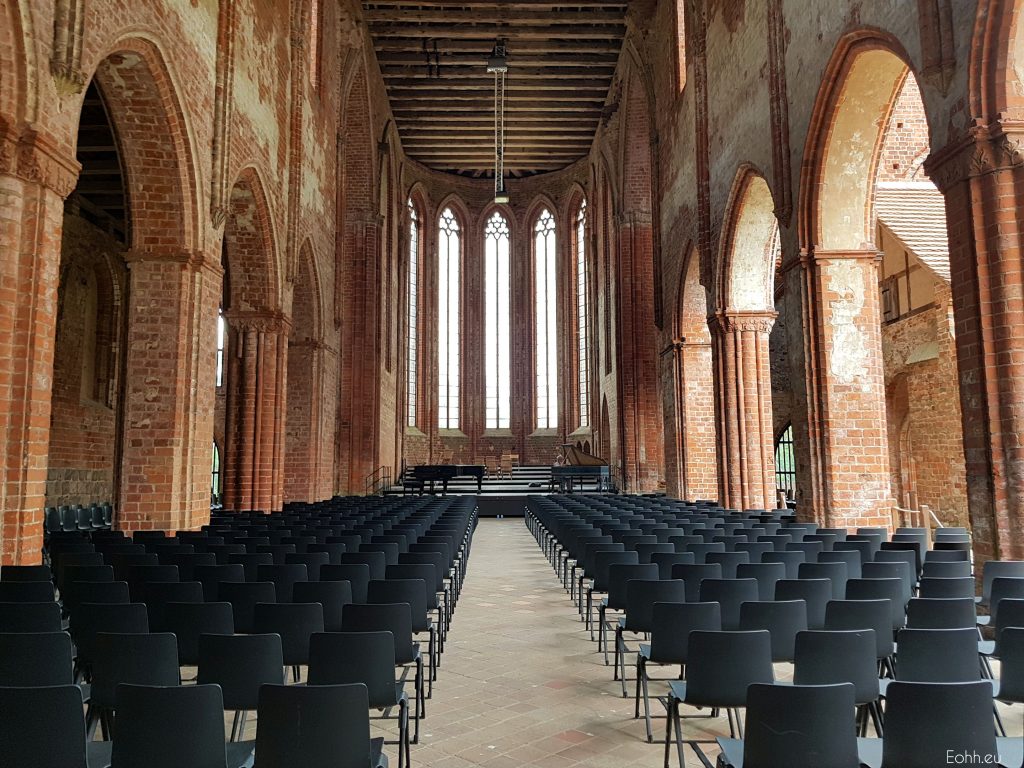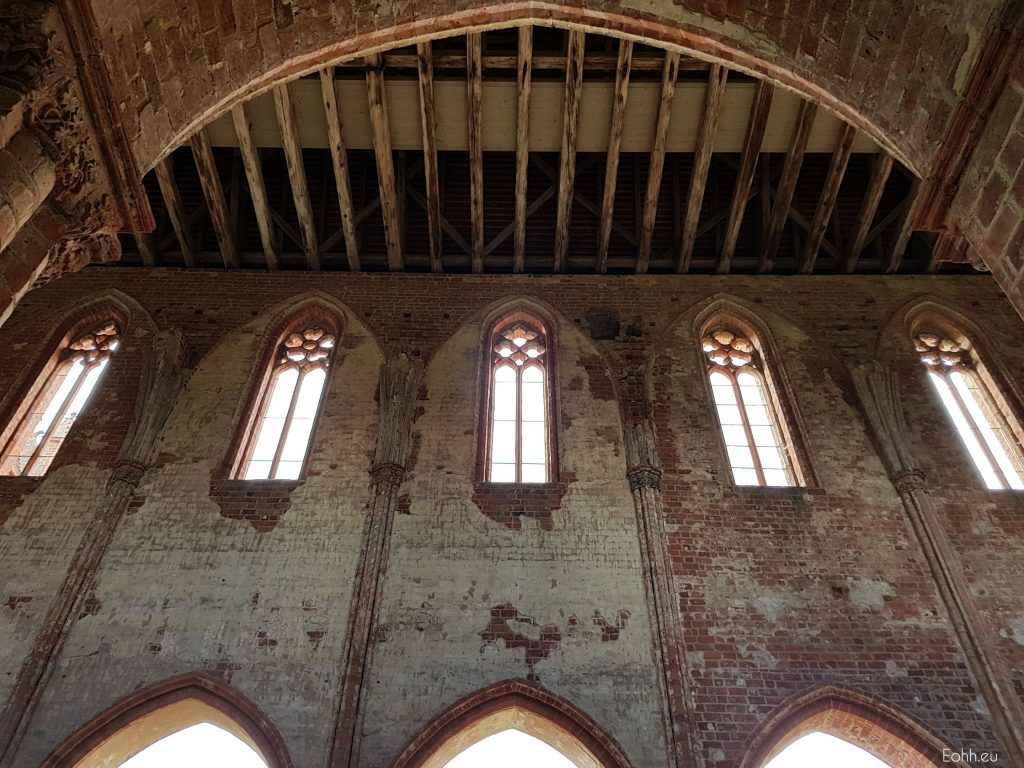 Parsteiner See disappointed me with the boring landscape and lack of natural diversity. I put a lot of effort in finding interesting subjects for photography. What you can see below are the most interesting.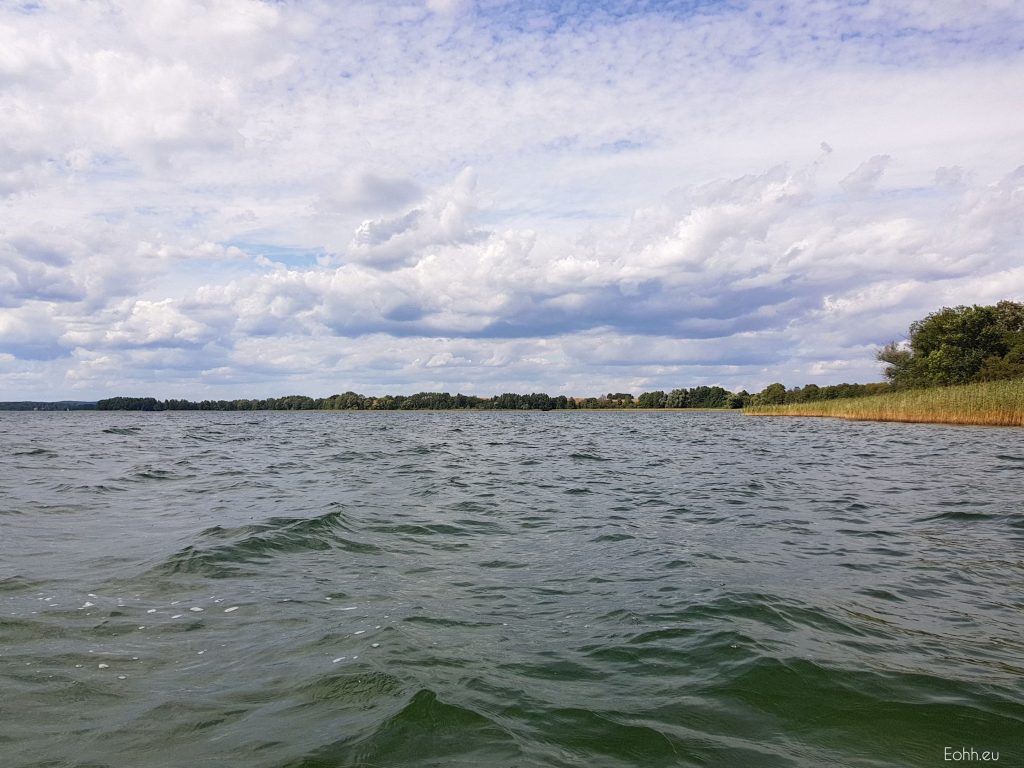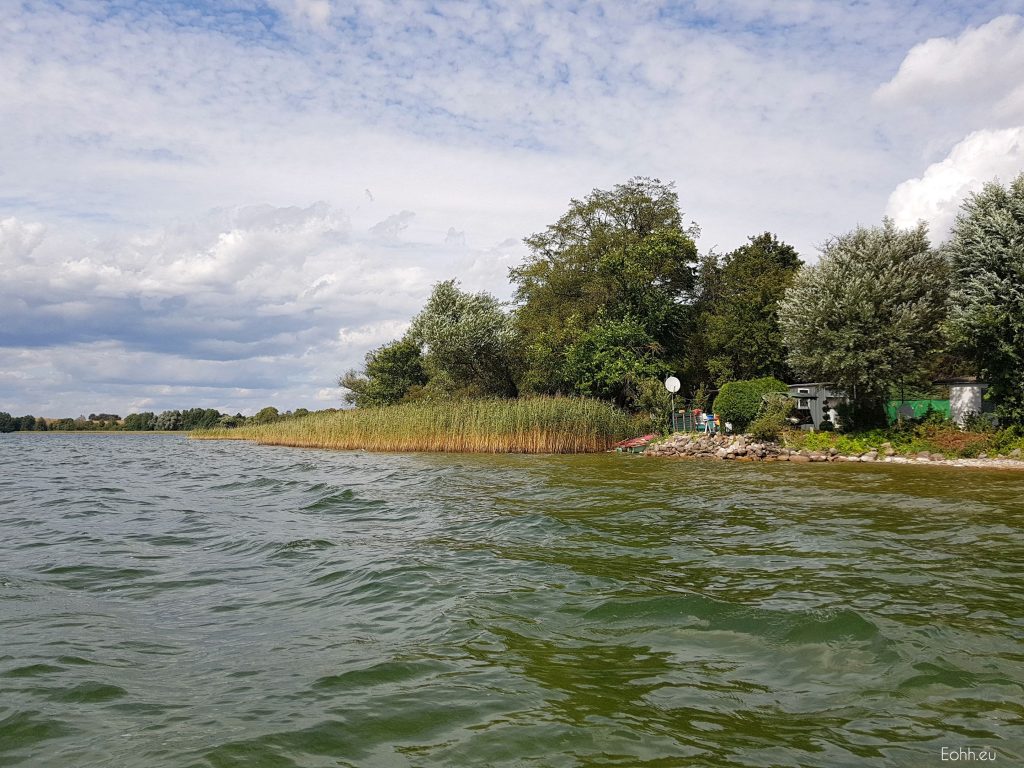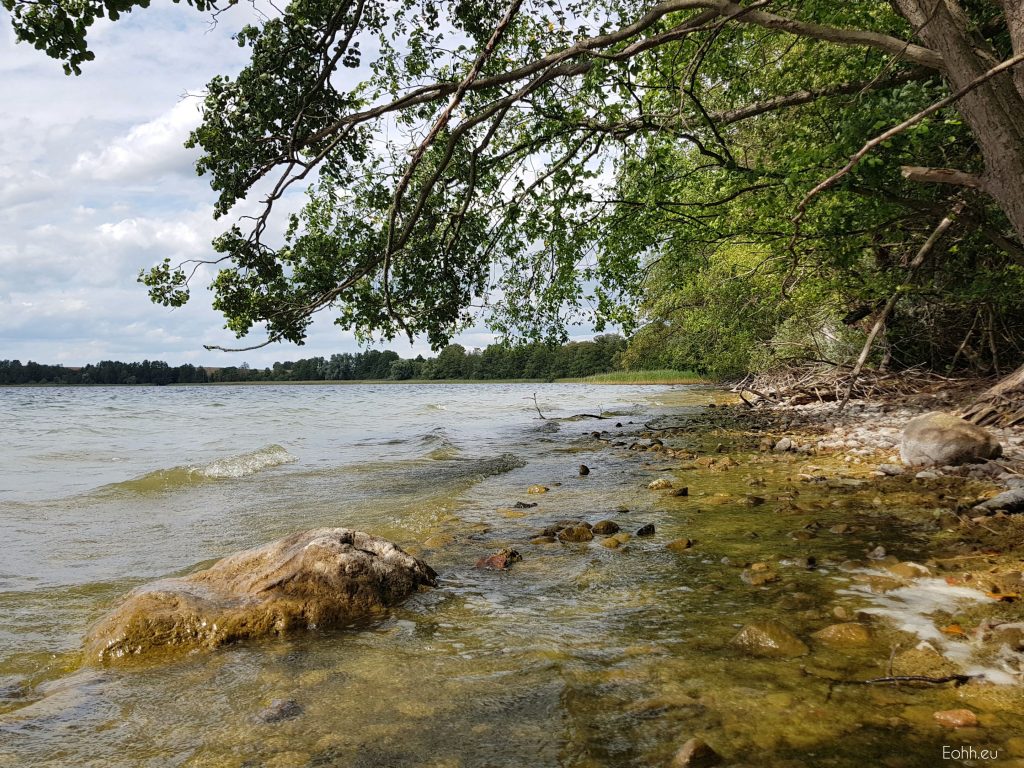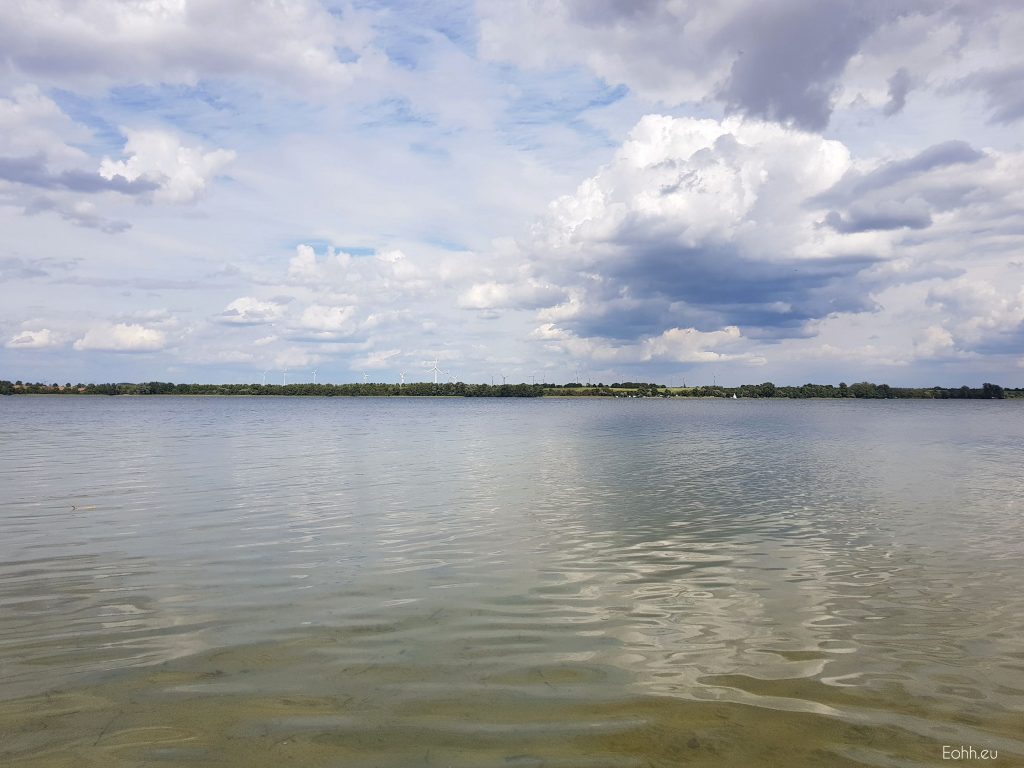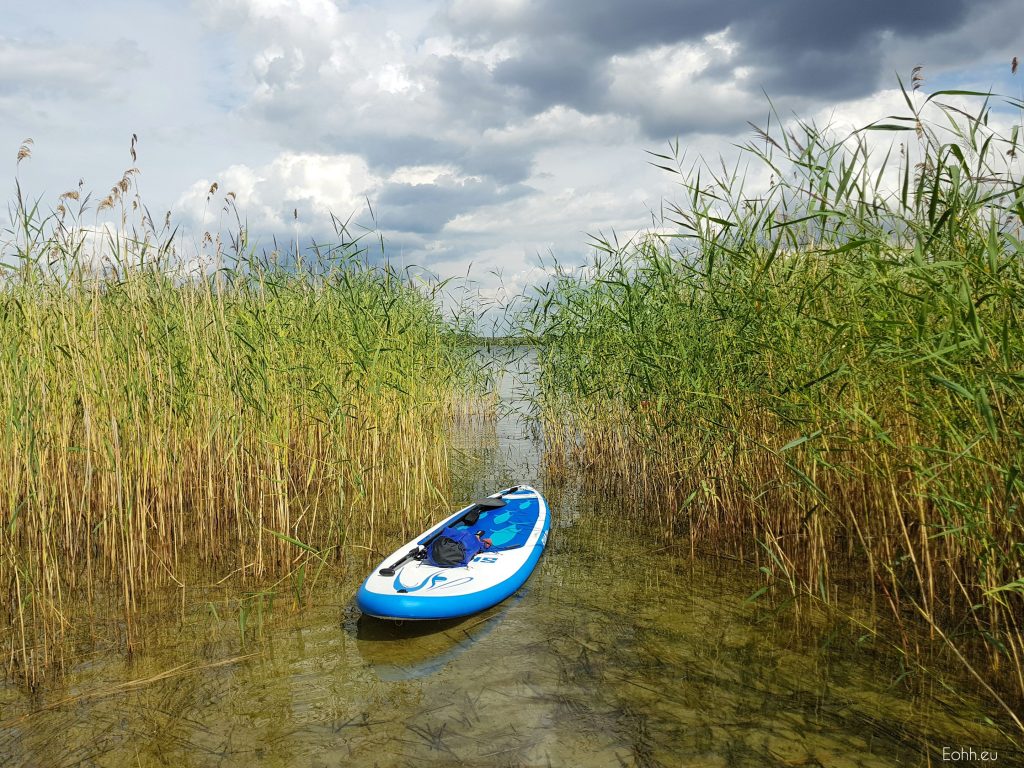 Unteruckersee appeared to be inaccessible due to the weather conditions. Strong wind and rain ruined my plans for all – day SUP trip. I cheered myself up taking a walk around the center of Prenzlau, especially in the beautiful Seepark Park located just beside the promenade. It was worth visiting corner of the city. I found a stone weir in the northern part of the lake accidentally which turned out to be a gate to the 85 km waterway of the canoe route along the Wkra River (Ucker) to the Szczecin Lagoon. I was inspired…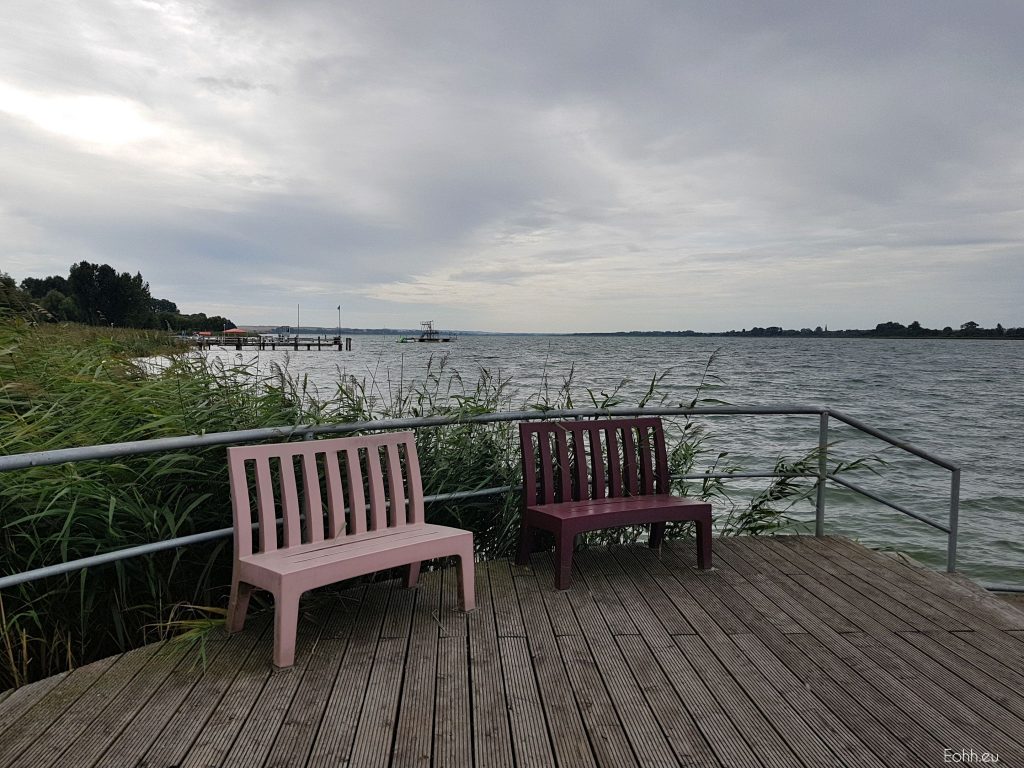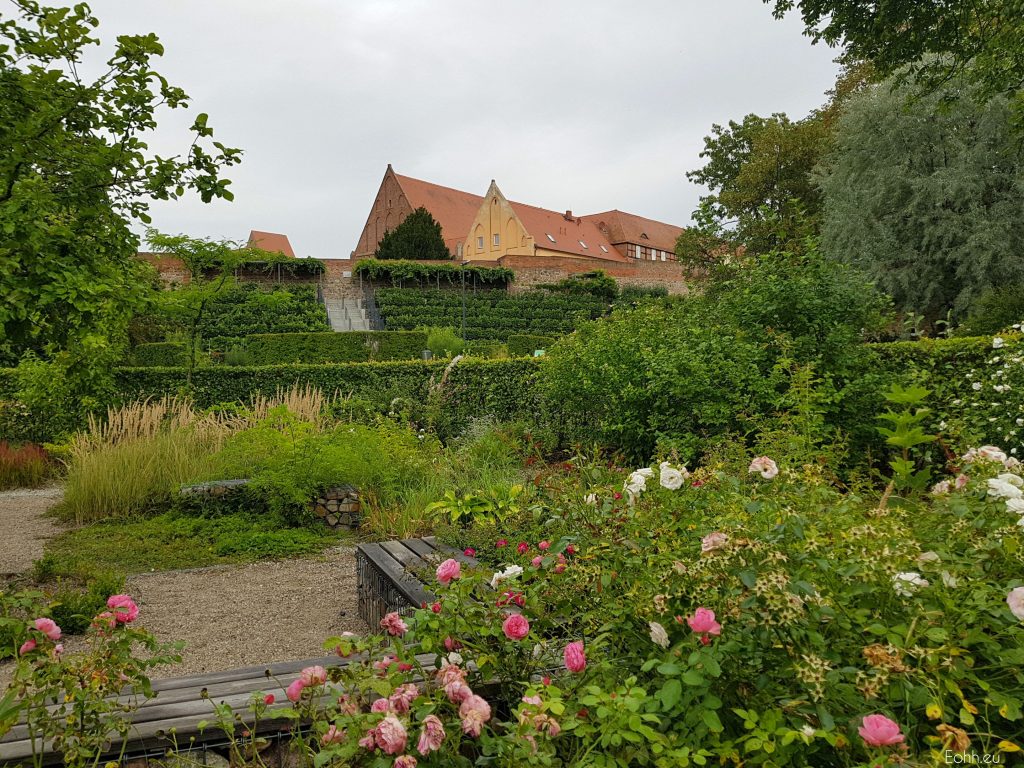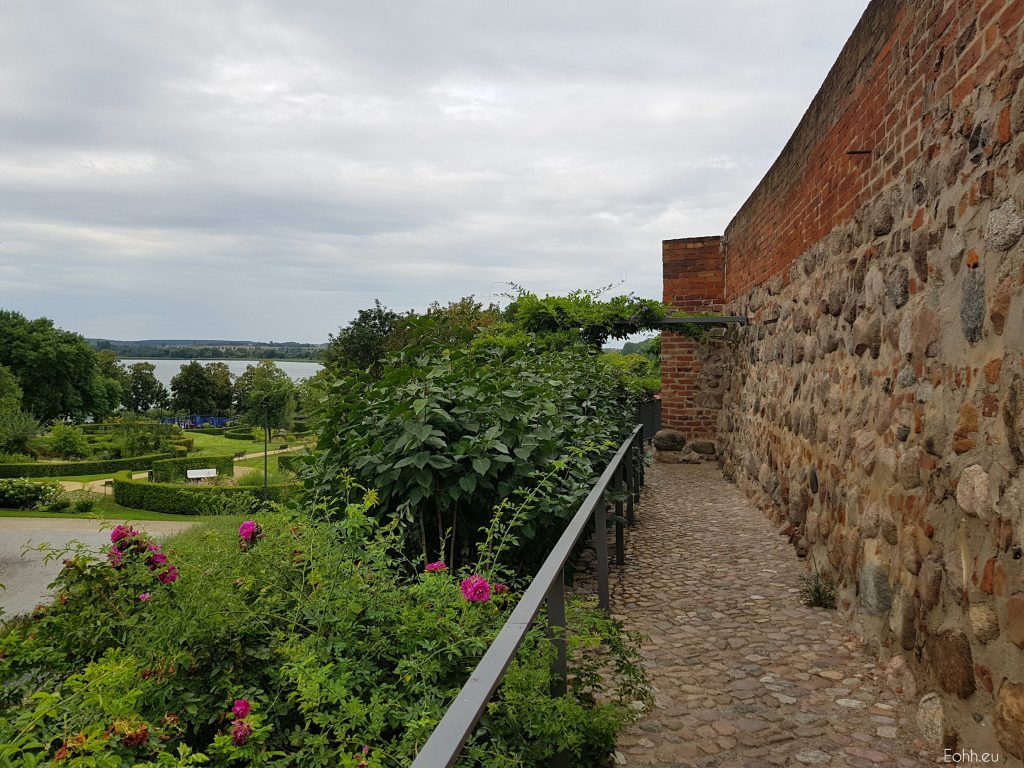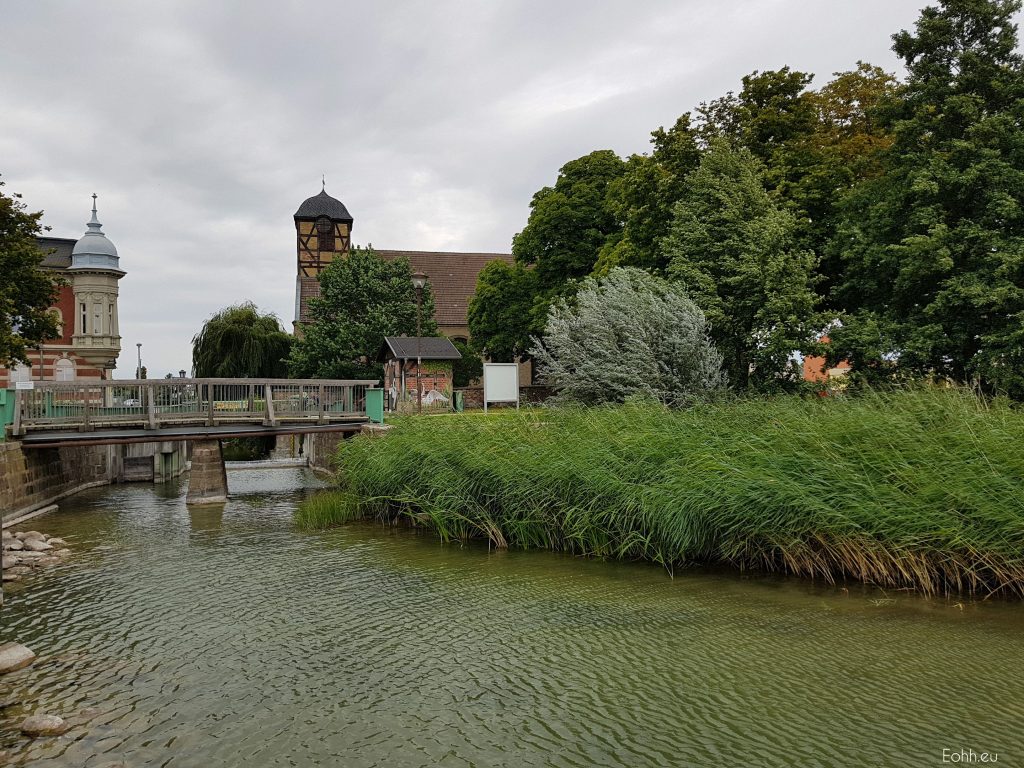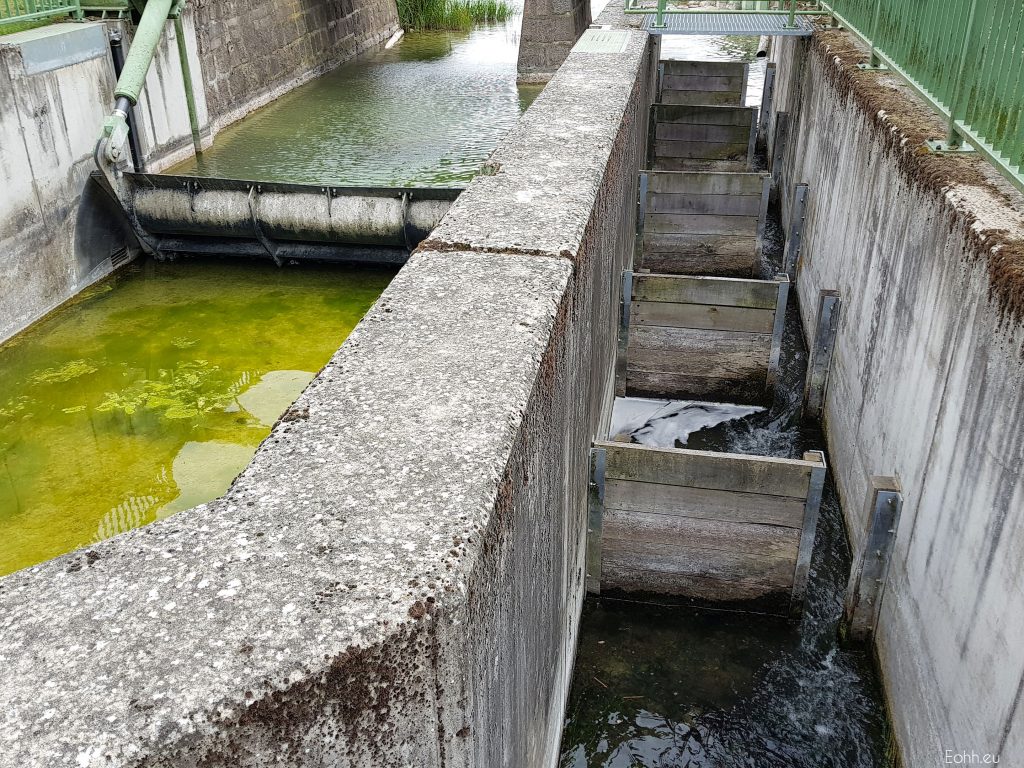 I SUP on Rosnowskie Lake two days later on August 17th, 2019 which I chose spontaneously on the way back home from Darłowo to Szczecin. Both late time of the day and uncertain weather stopped me from exploring the entire reservoir. I limited myself to see its eastern part close to Mostowo. I let myself be carried by a stream for the first time. Instead of paddling I was taking photos being hypnotized by the surroundings. I felt like floating in a canyon. It was gorgeous. I didn't want to go back.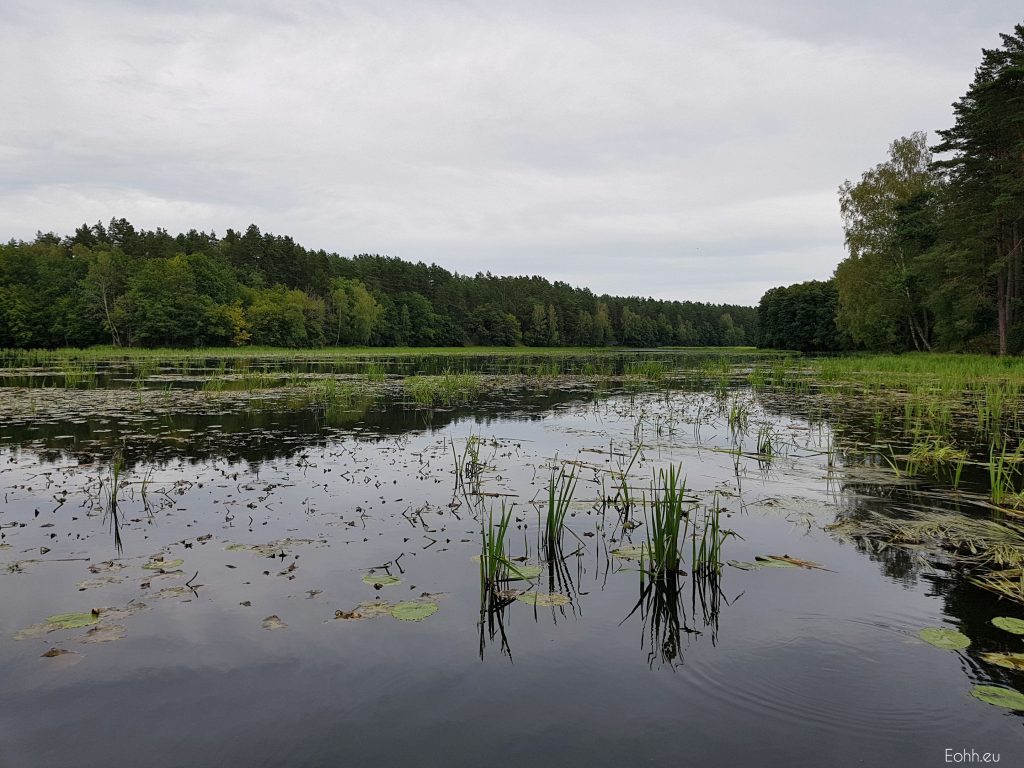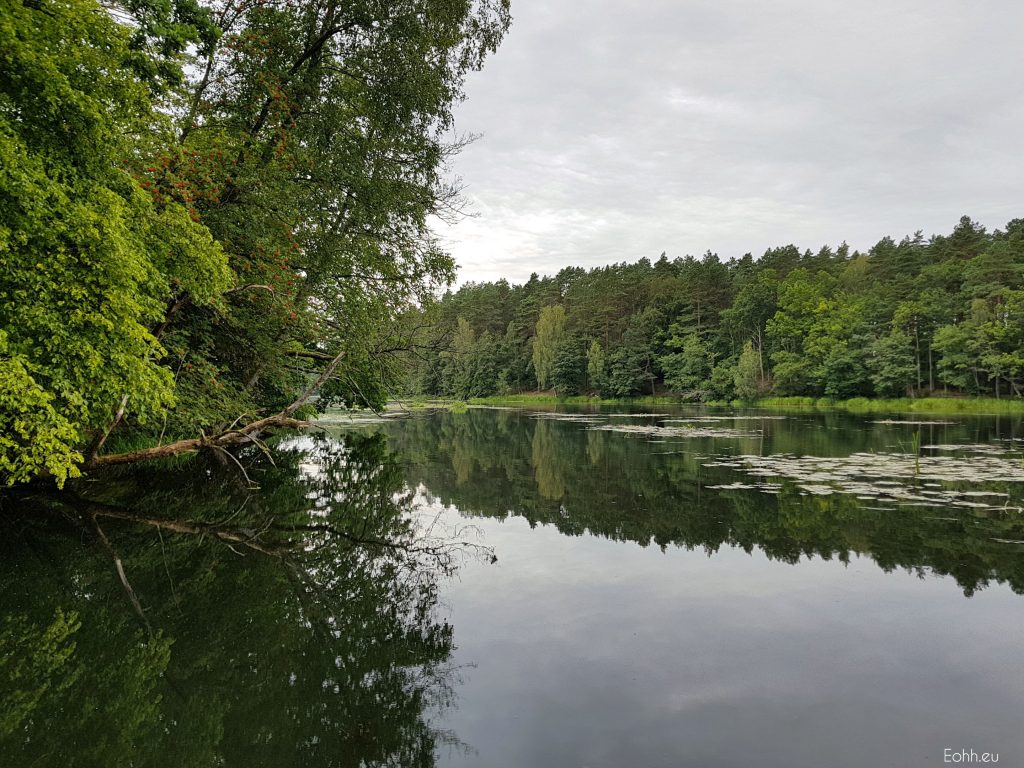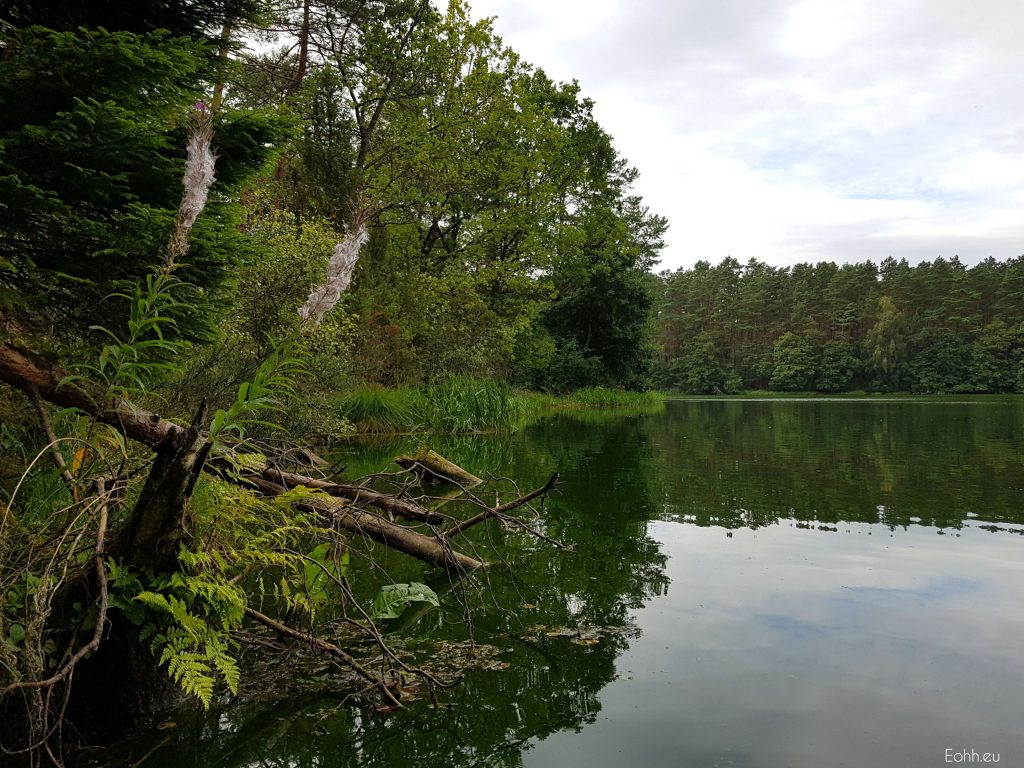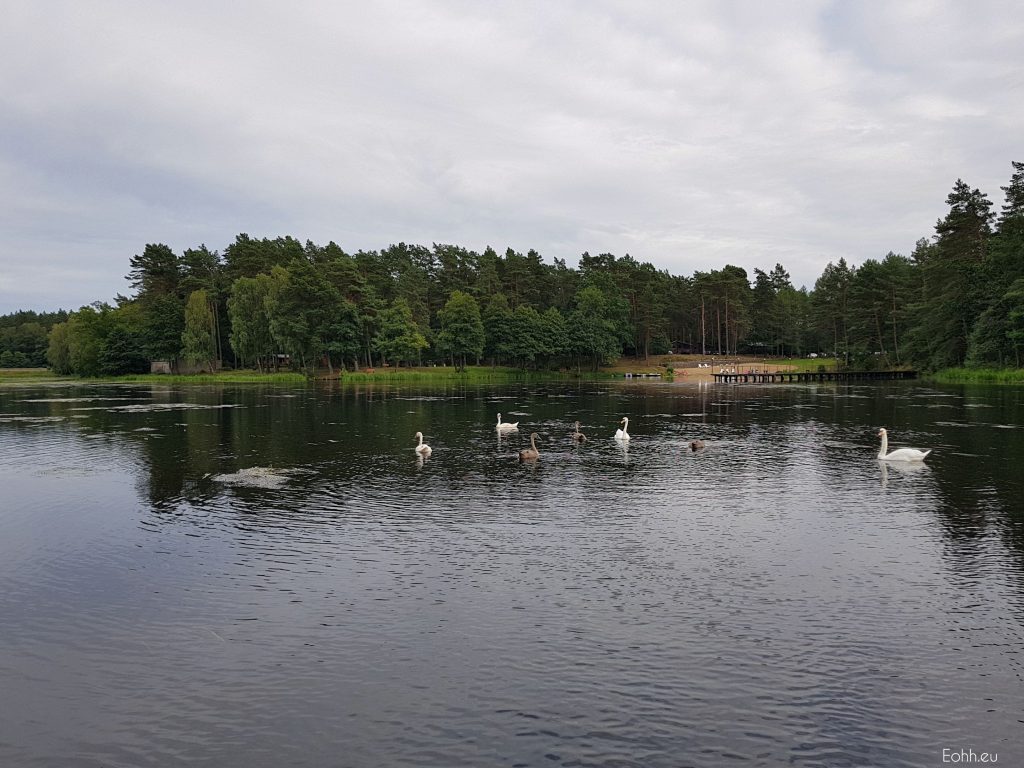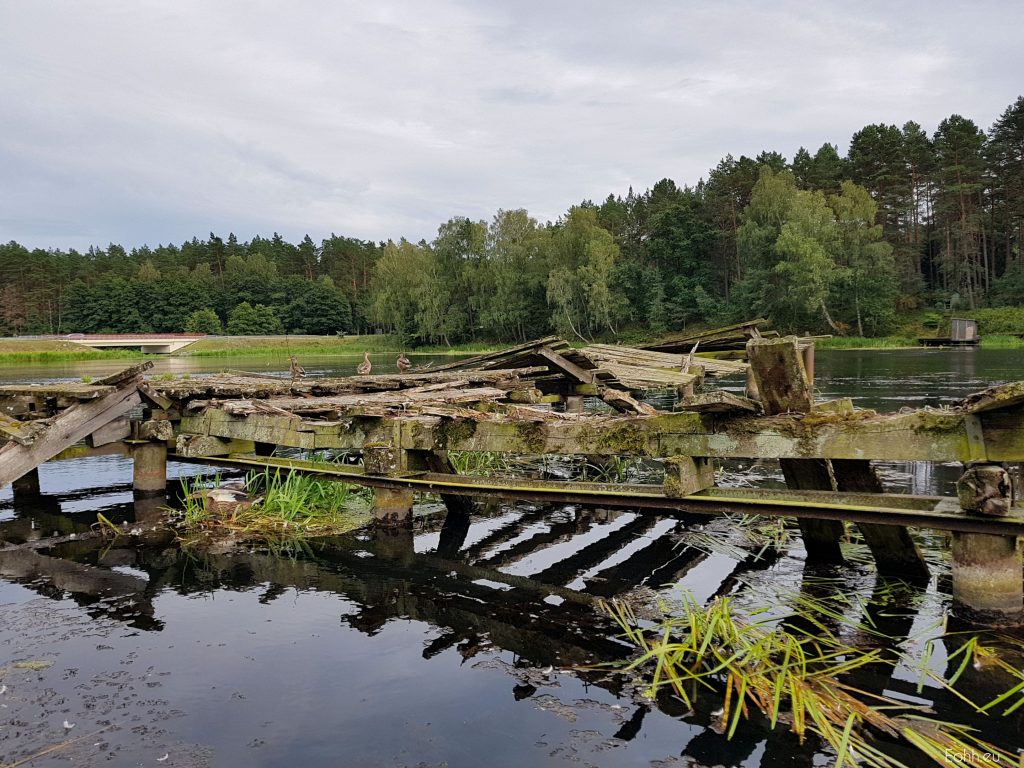 TO BE CONTINUED