SEPTEMBER
I spent the last day of August travelling to Great Britain which started my two-week holidays. September 1st,2019 I was already enjoying the morning on SUP on the English Channel in Bournemouth (Dorset).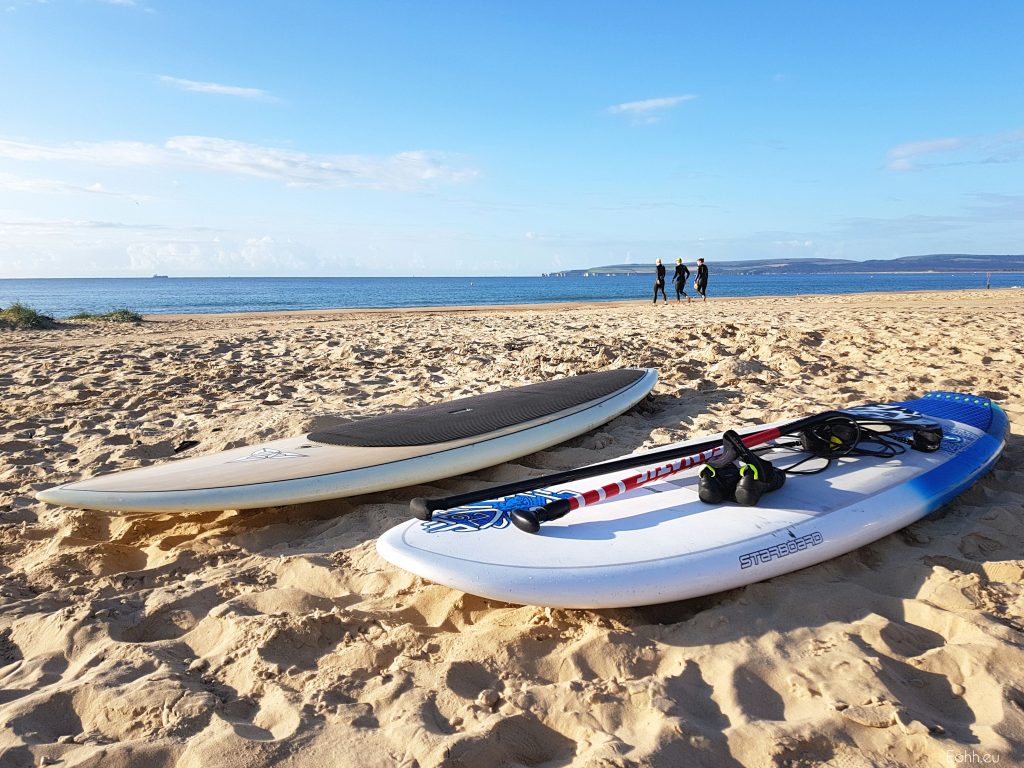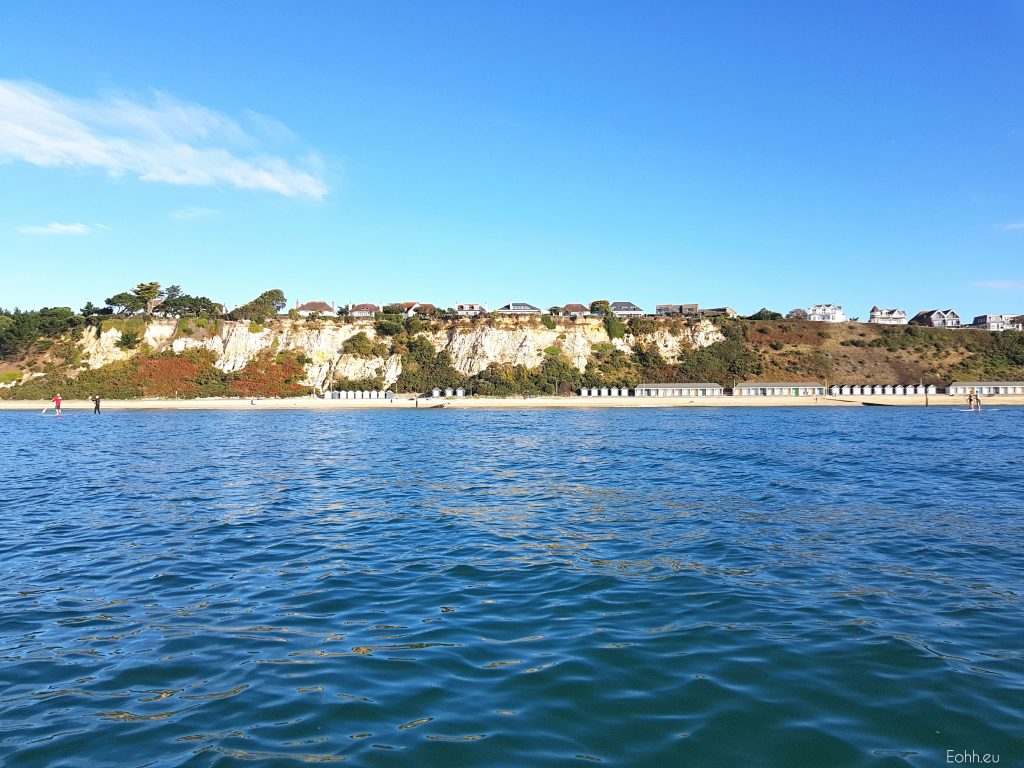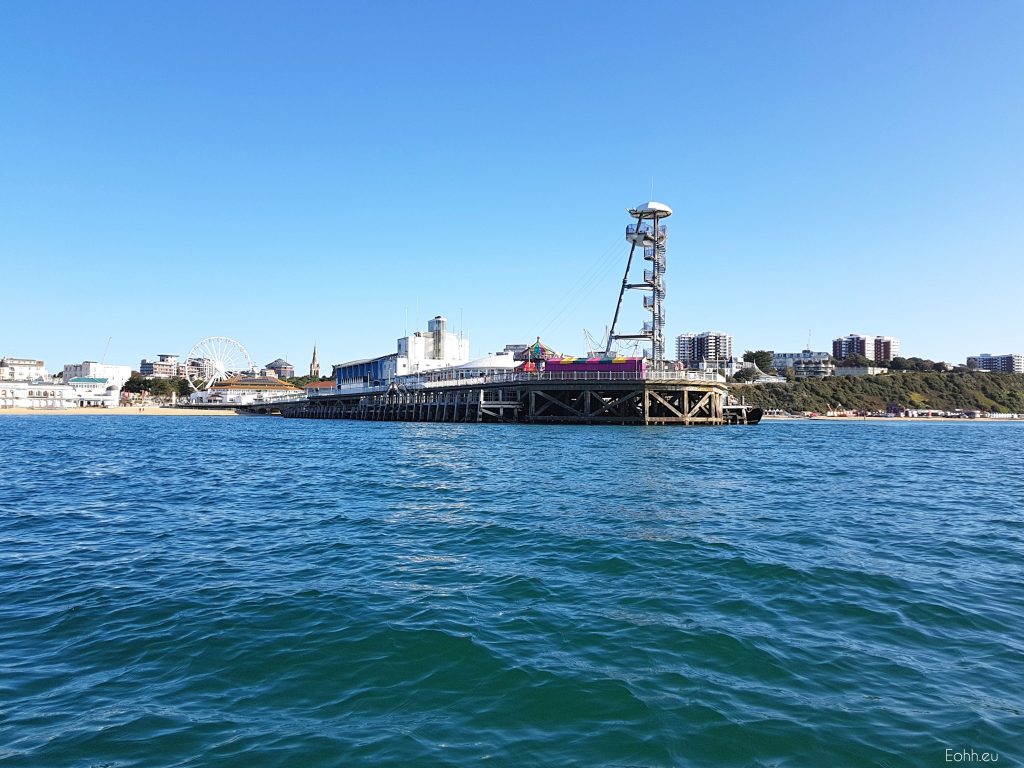 Sightseeing walking 111 km, 10 km SUP is a distance covered during my week's stay at my friend's place in Poole. Nadia came out to be perfect time organiser and guide. The daily schedule was filled to the limits and included not only sharing our common passions and addiction to good coffee with croissant but also my interest in hydro constructions. Only the order of activities was changing depending on the weather.
West Lulworth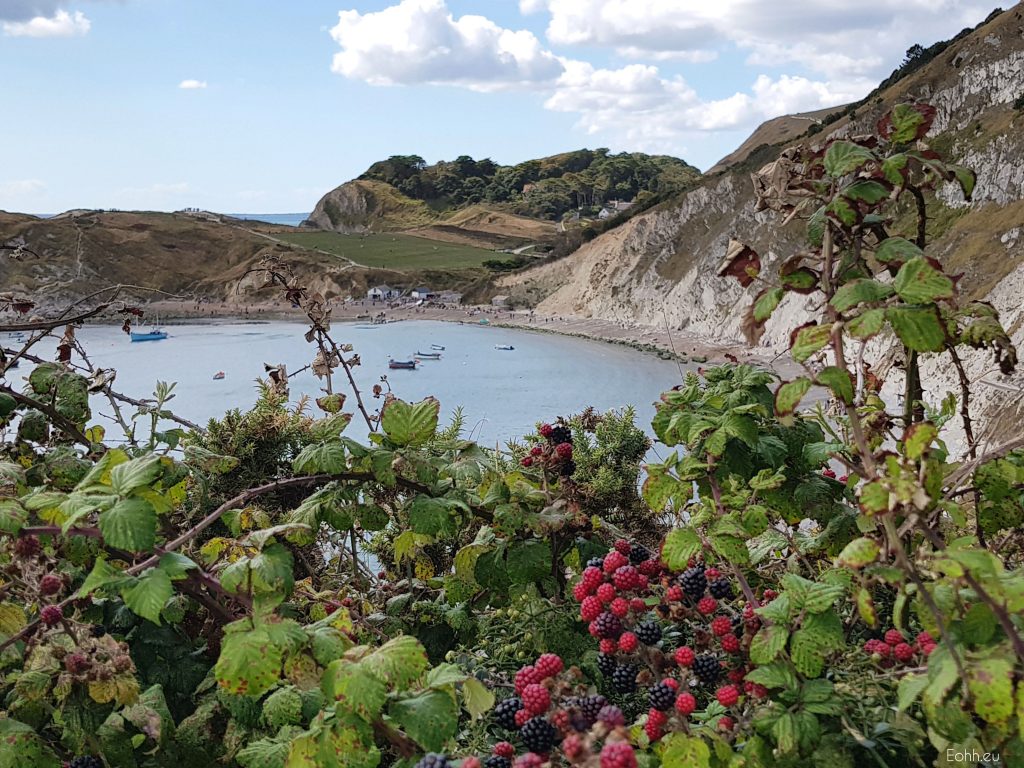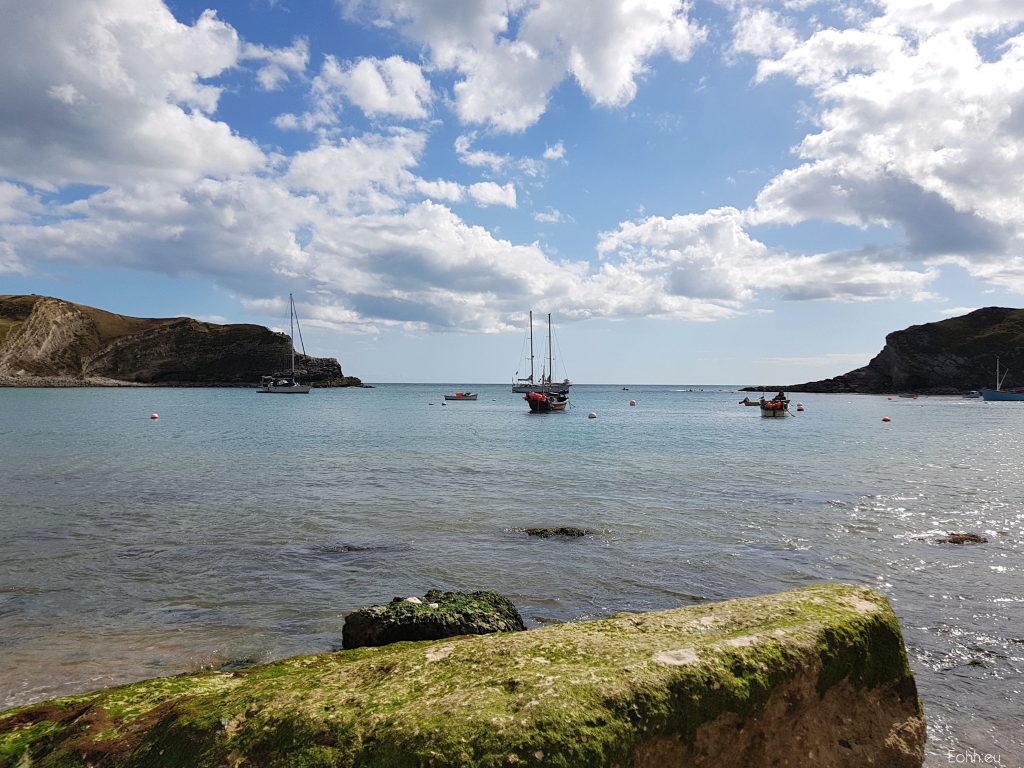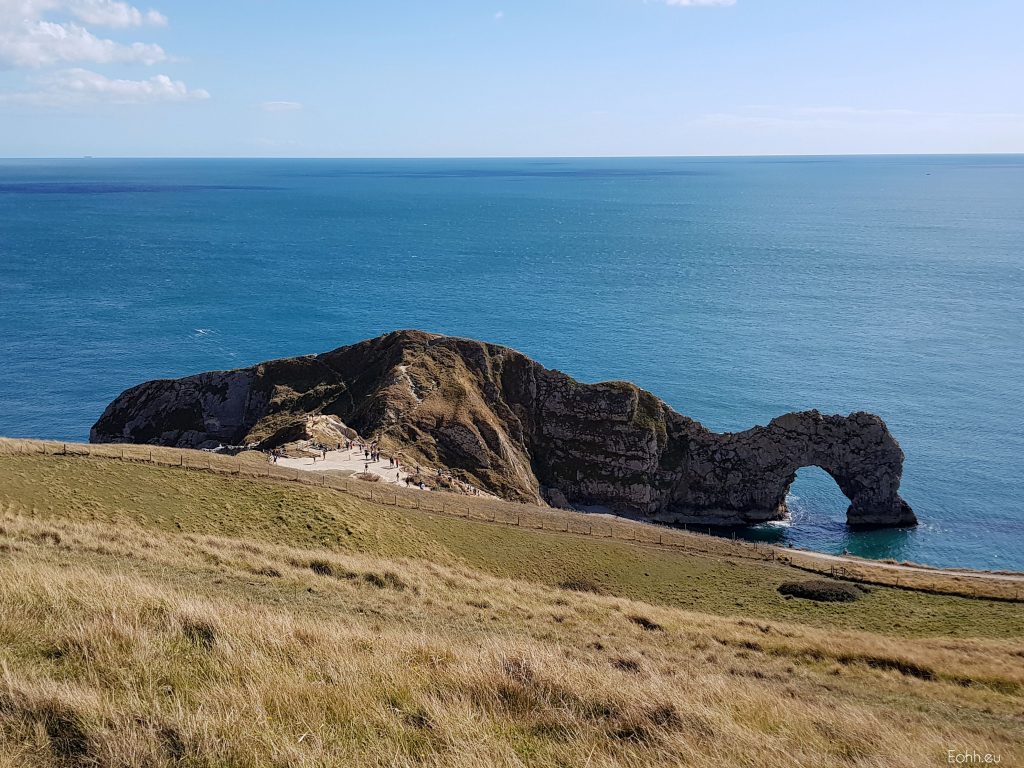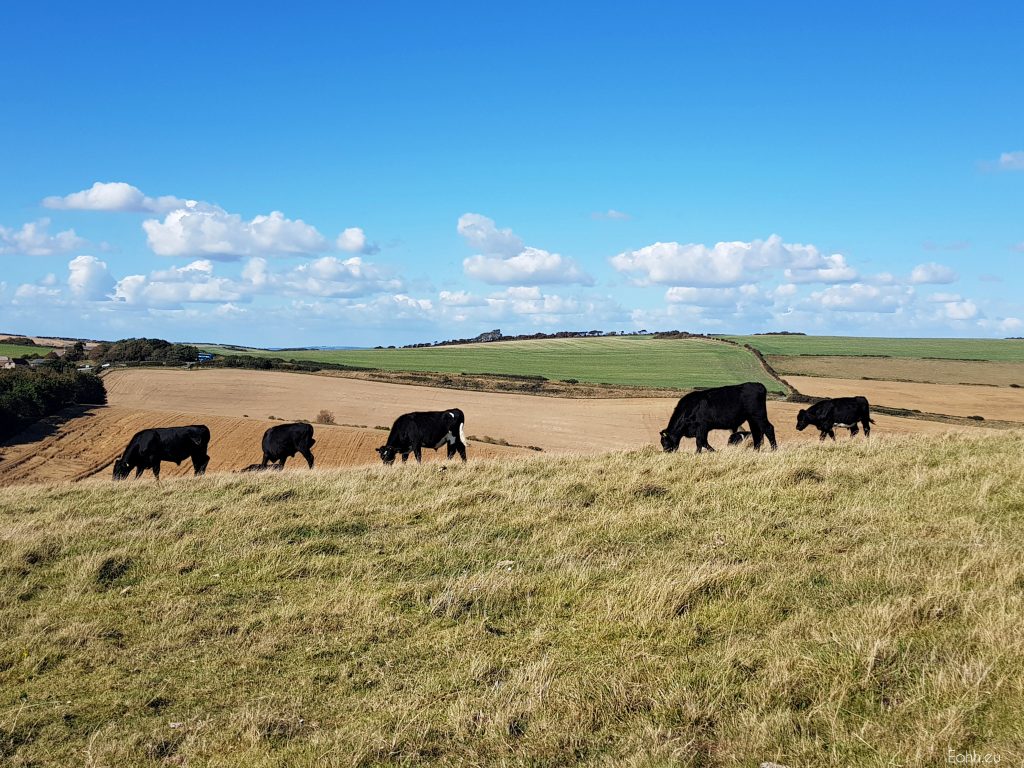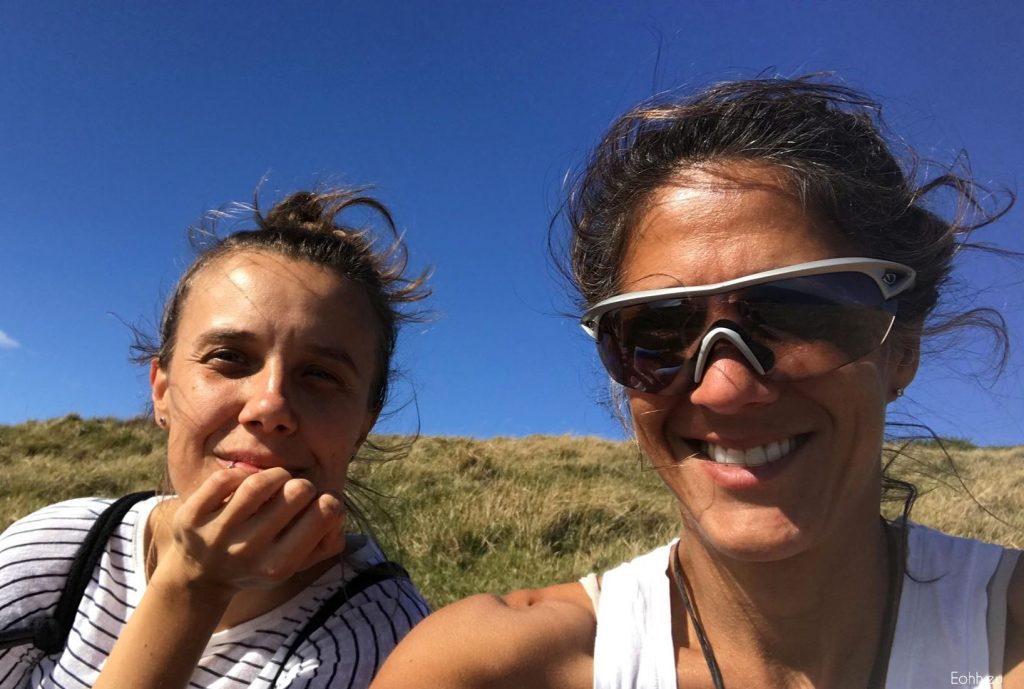 Old Harry Rocks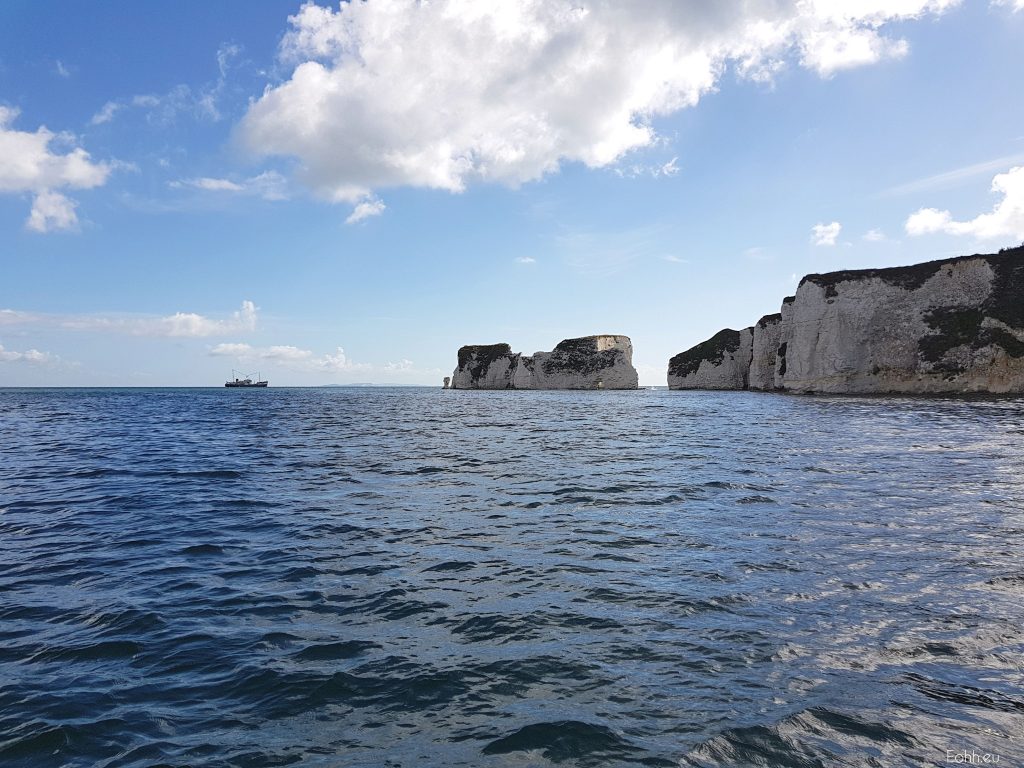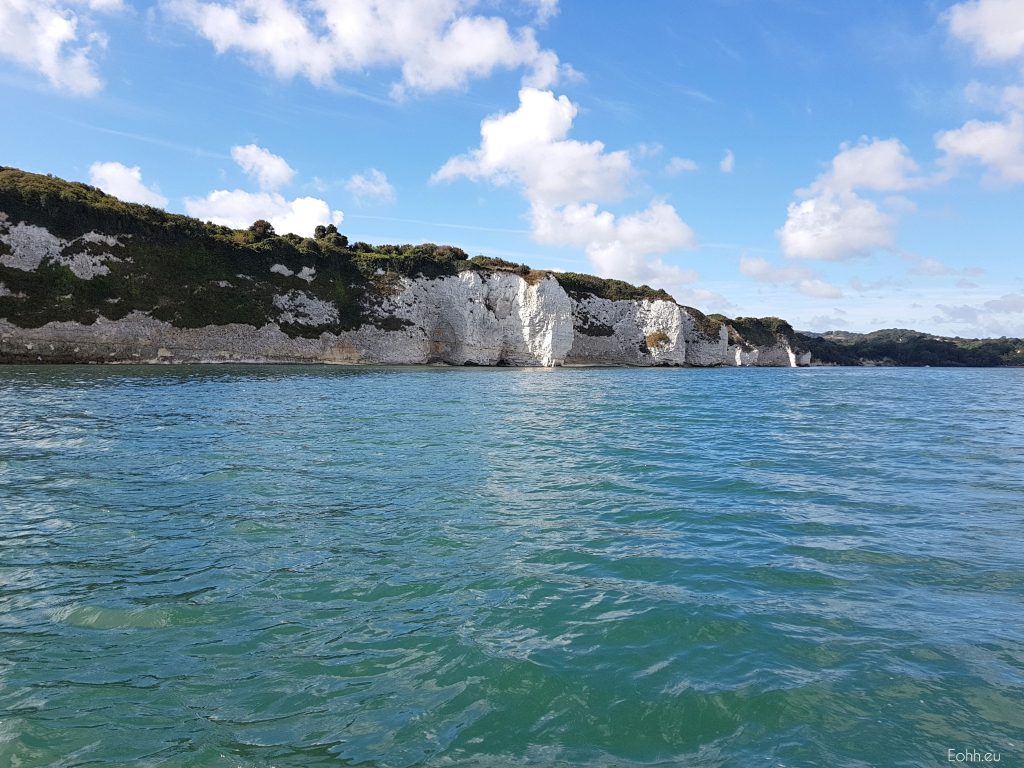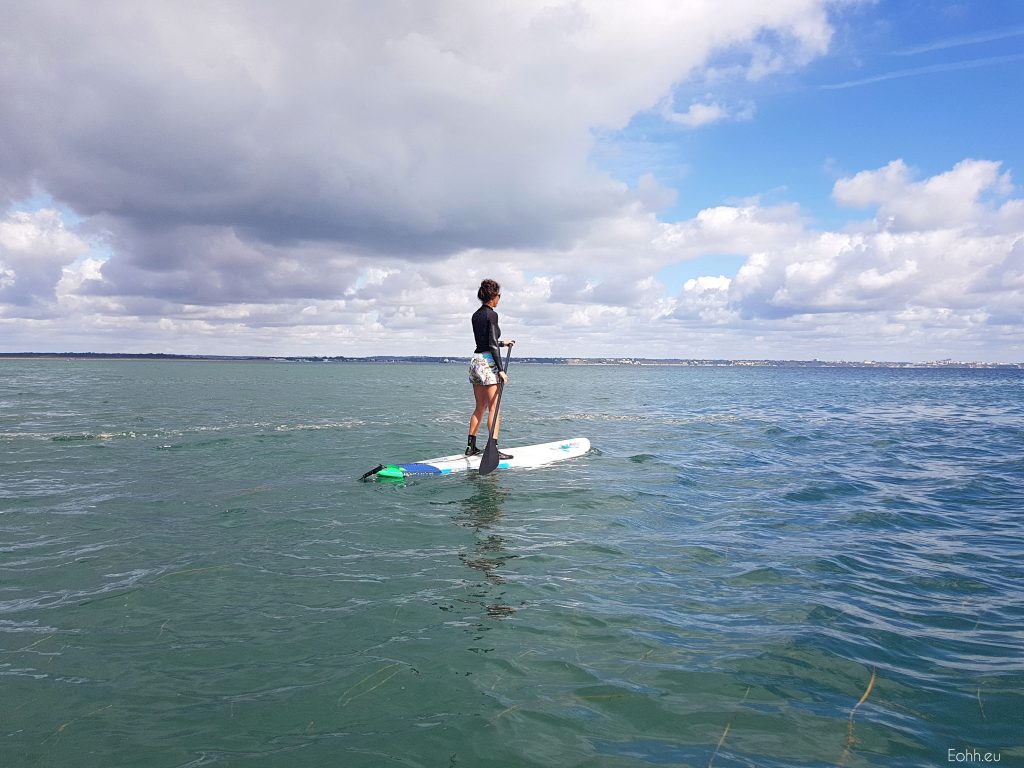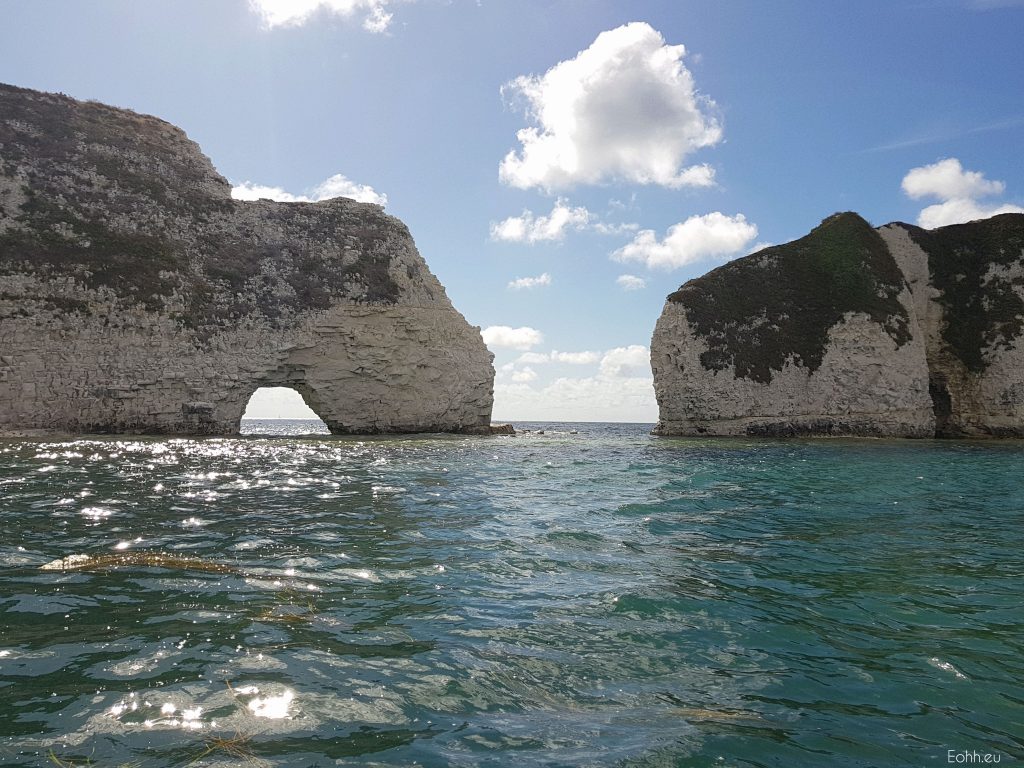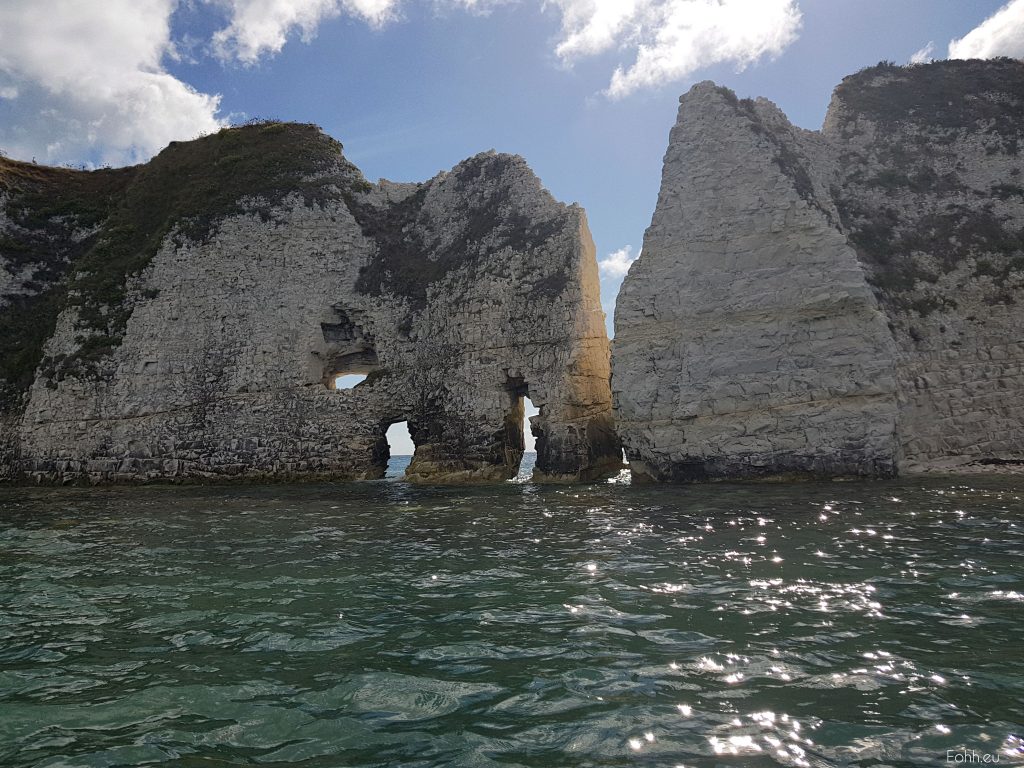 Swanage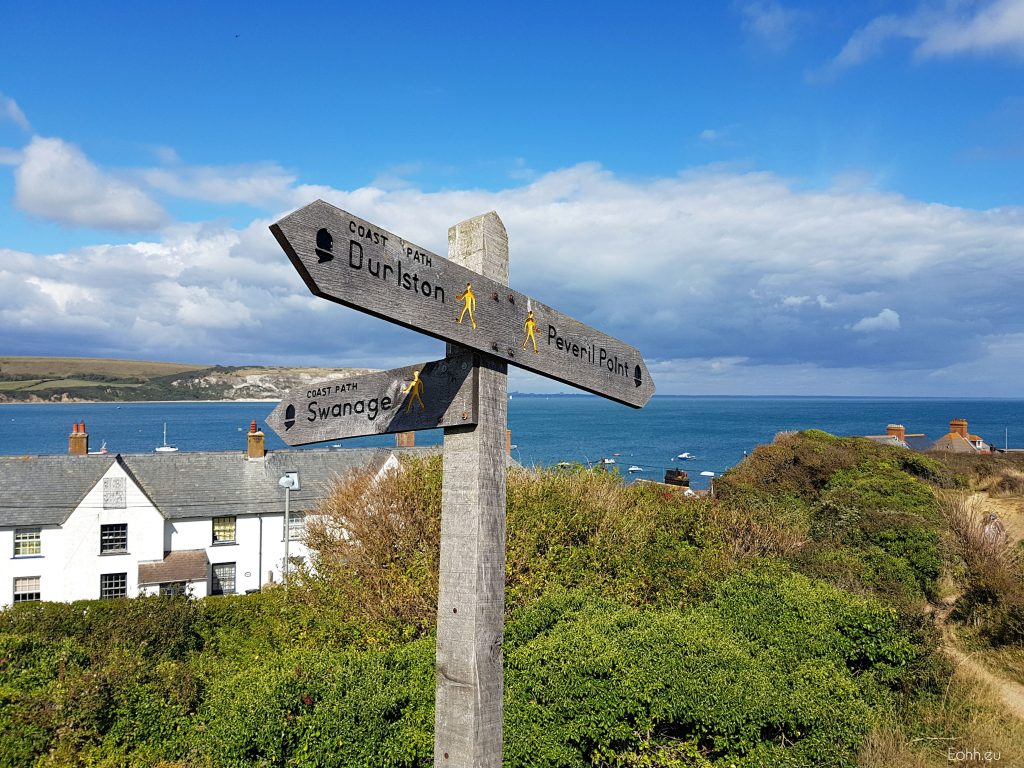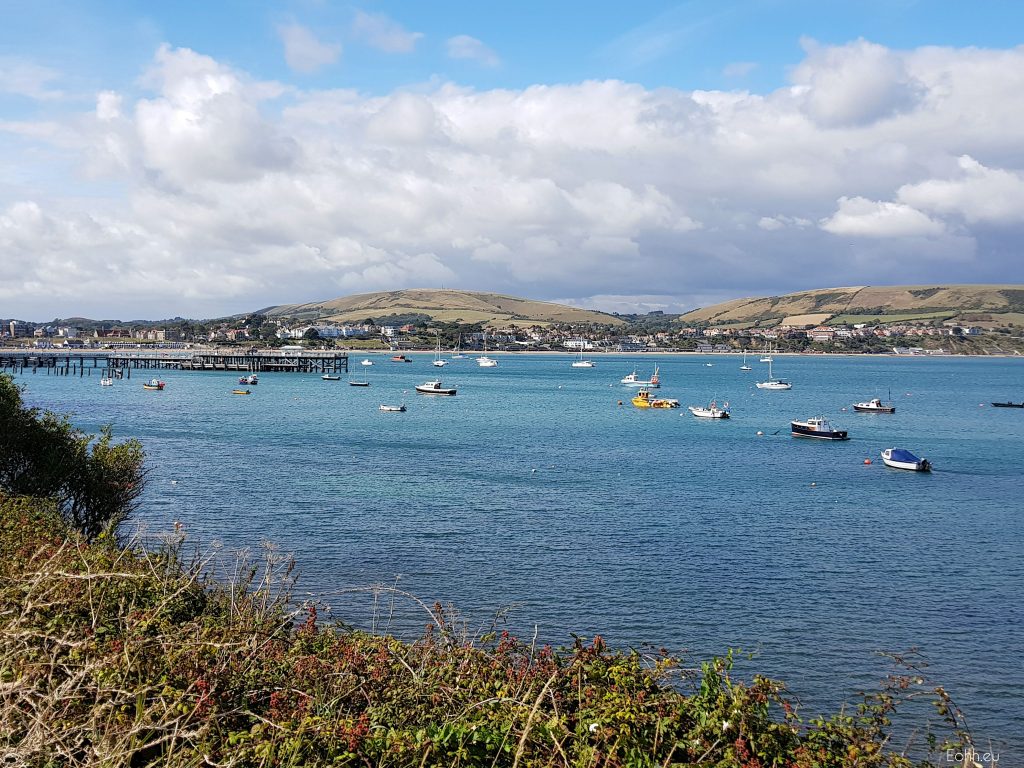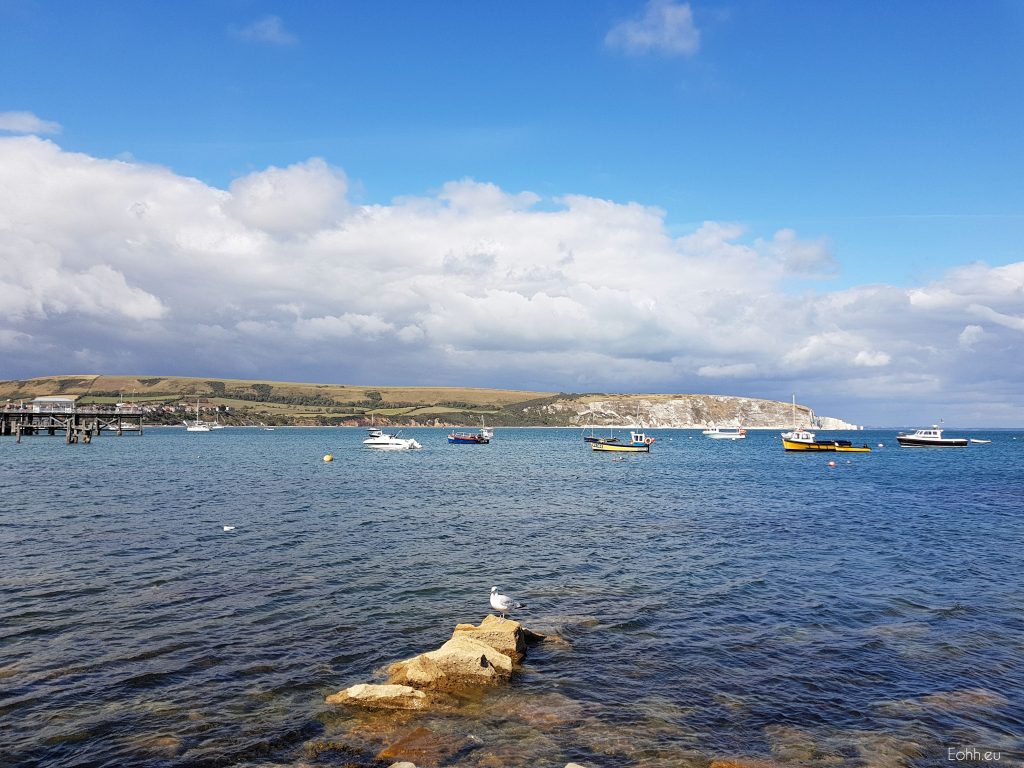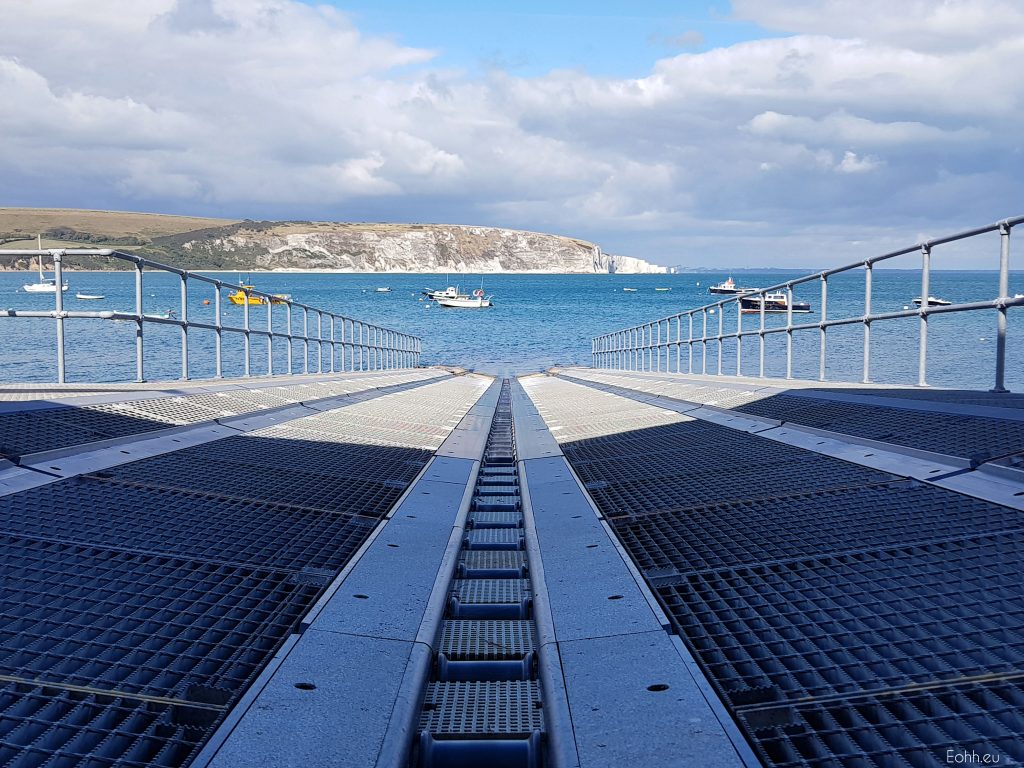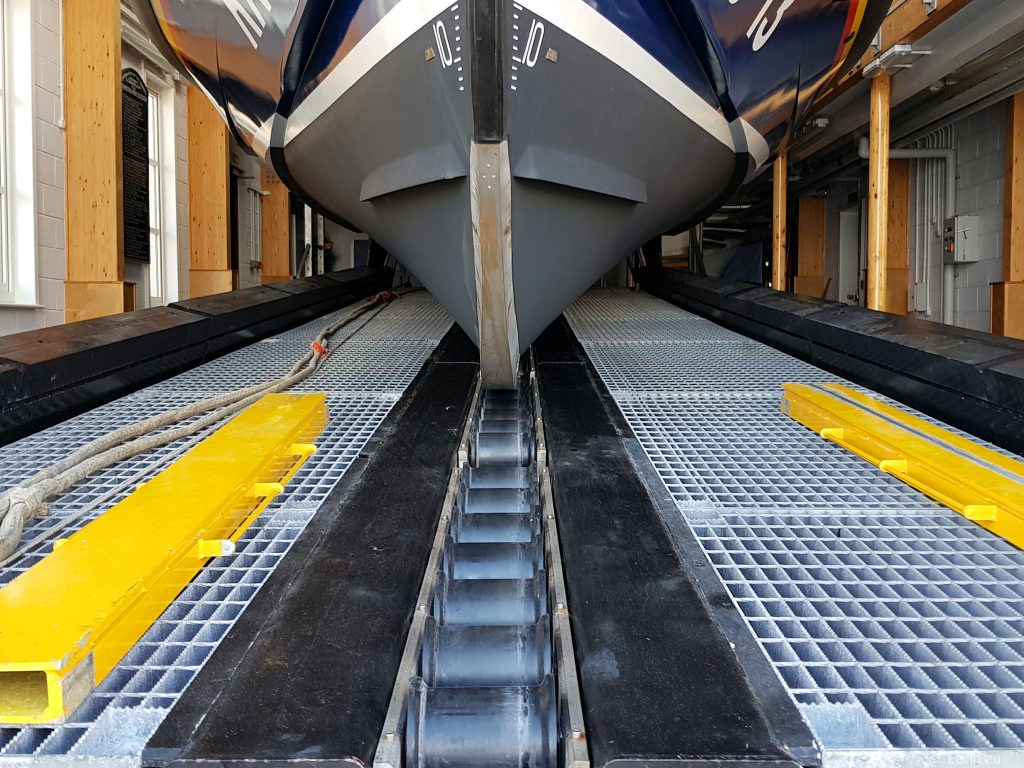 Thanks to her help I visited a large part of Dorset. Thanks to her I admired breathtaking views and experienced unforgettable time. Thanks to her I discovered a new dimension of Indian cuisine in a family style. Thanks to her I started to eat porridge, lamb and salmon. This was a big taste break for me.
It was nice to be a part of Nadia's life at least for a week.
My condition was improved by active lifestyle in Dorset so much that it wasn't a problem for me to walk 20 km a day. I was physically prepared for the second part of my holidays. I returned to the trails of the Izery Mountains after four years. Walking to Hala Izerska was a must point on my trekking route on the Polish side of the mountains. I couldn't wait to eat an omelette with cottage cheese and blueberries at the hostel Chatka Górzystów more than views.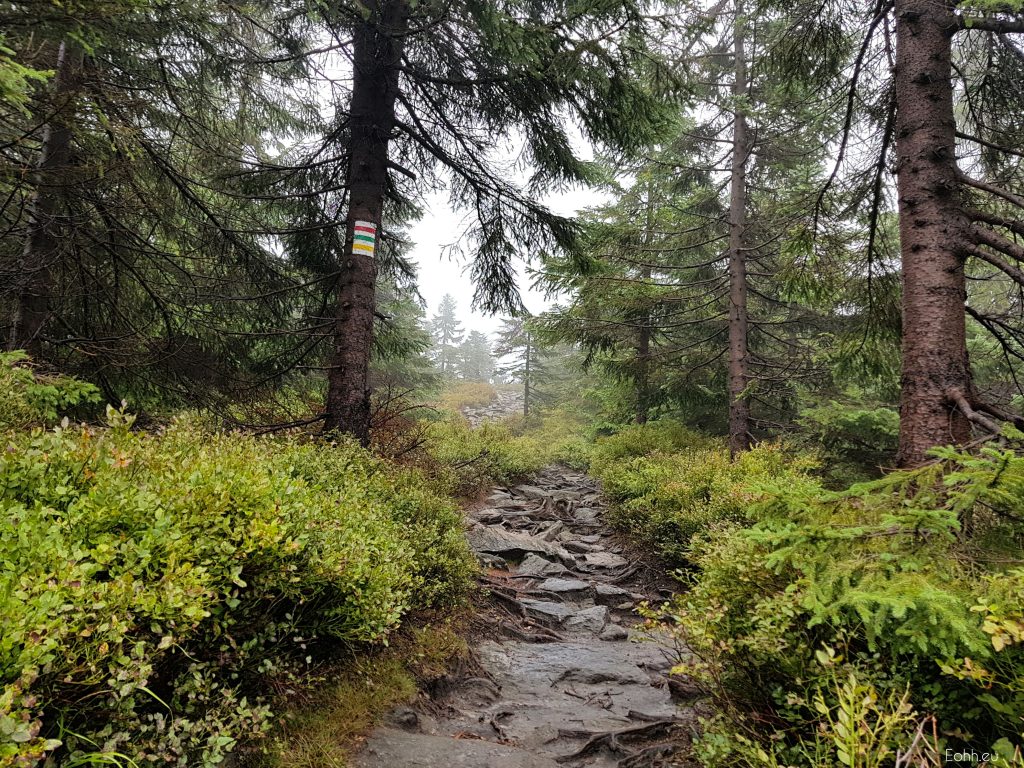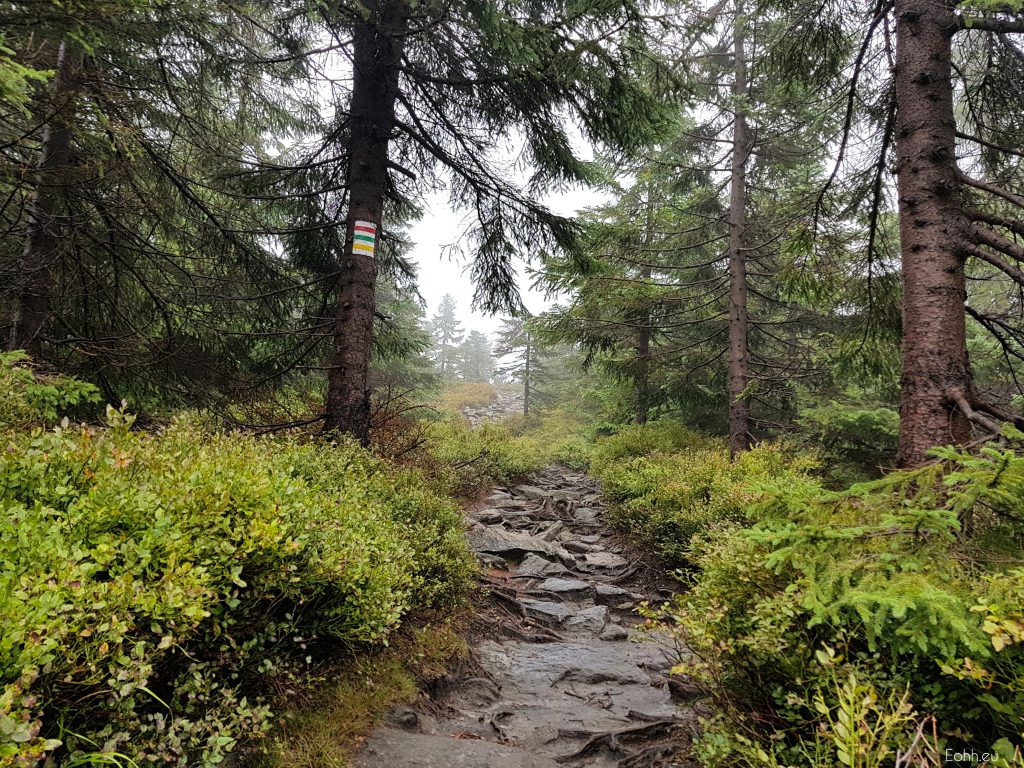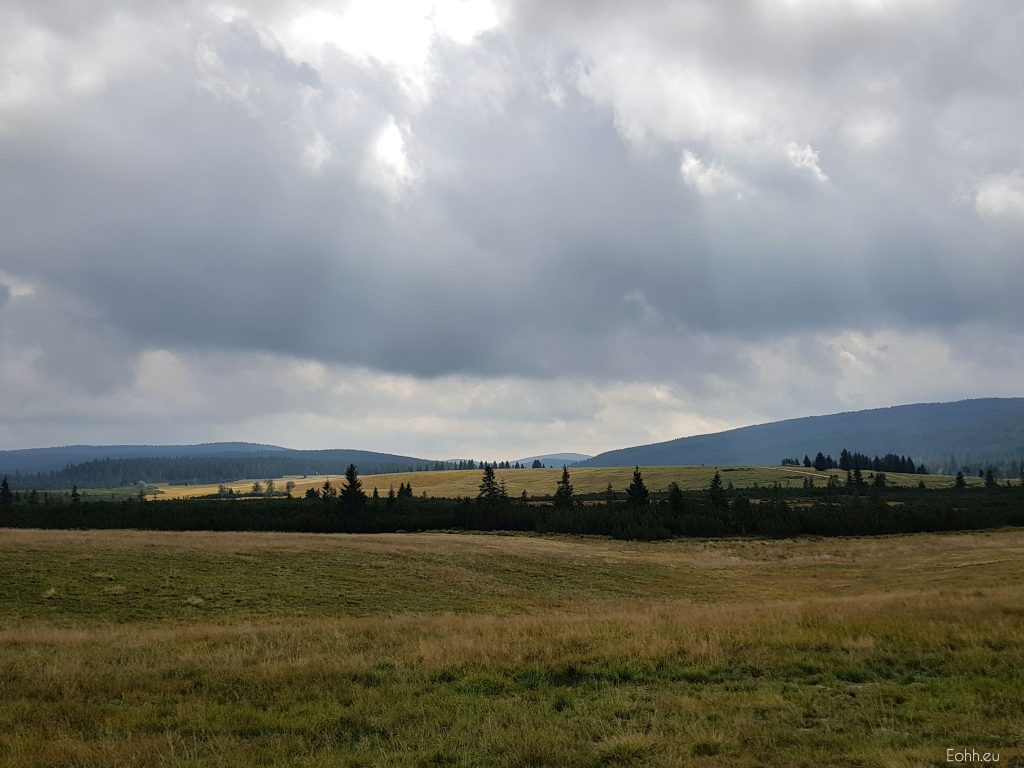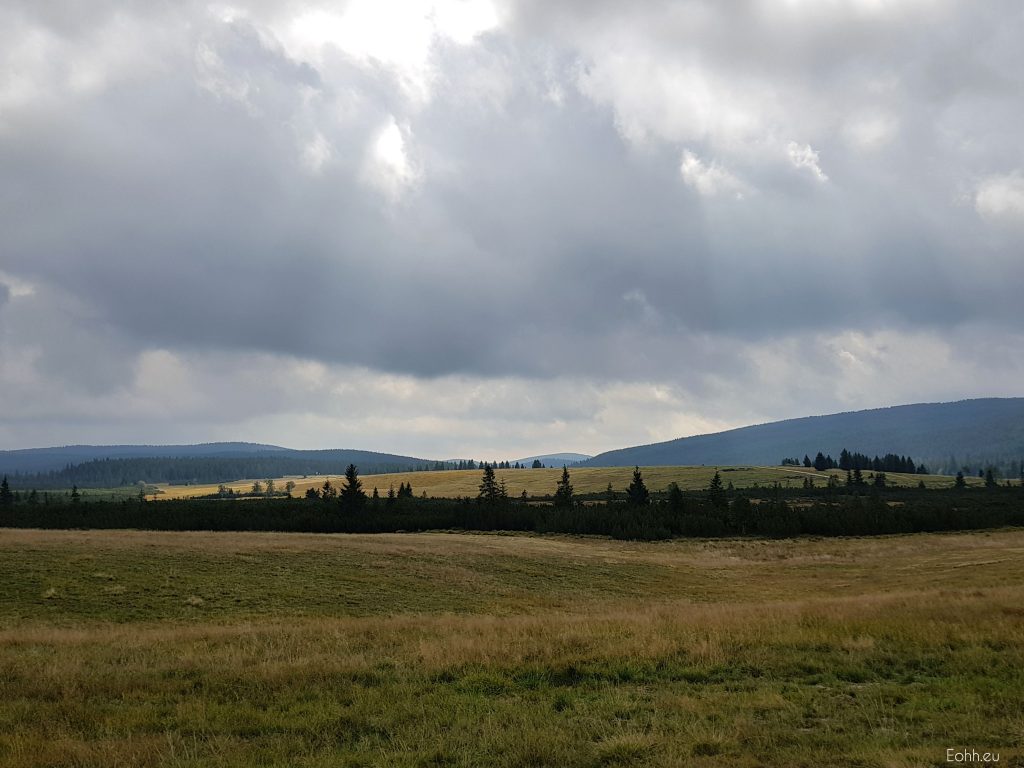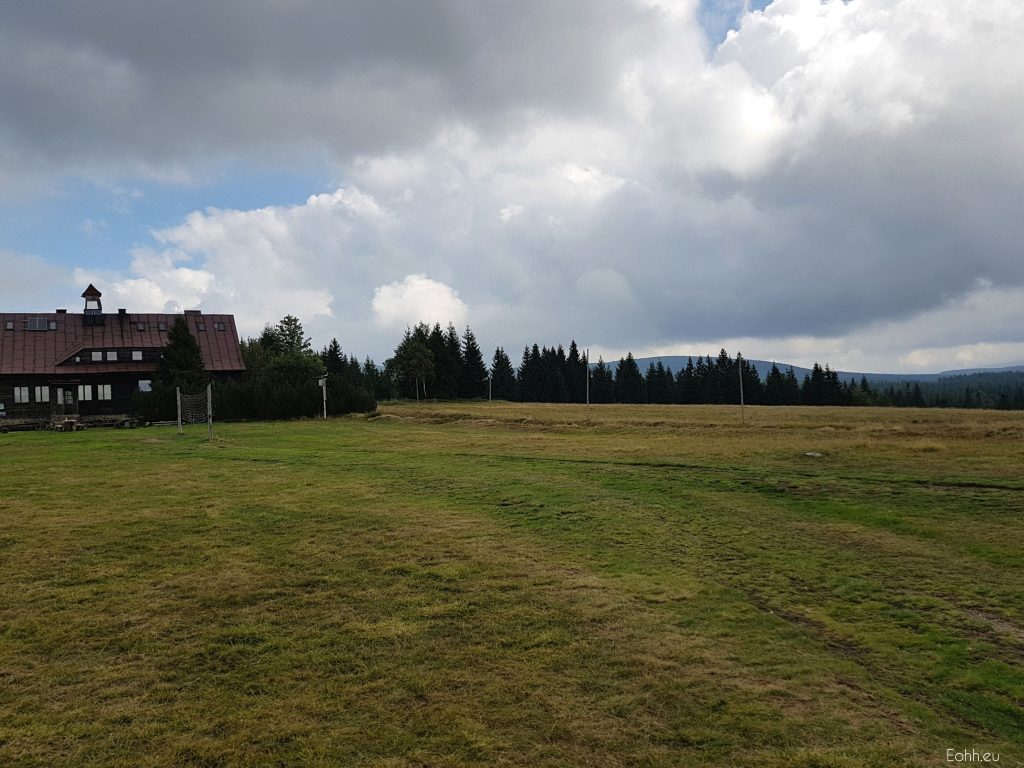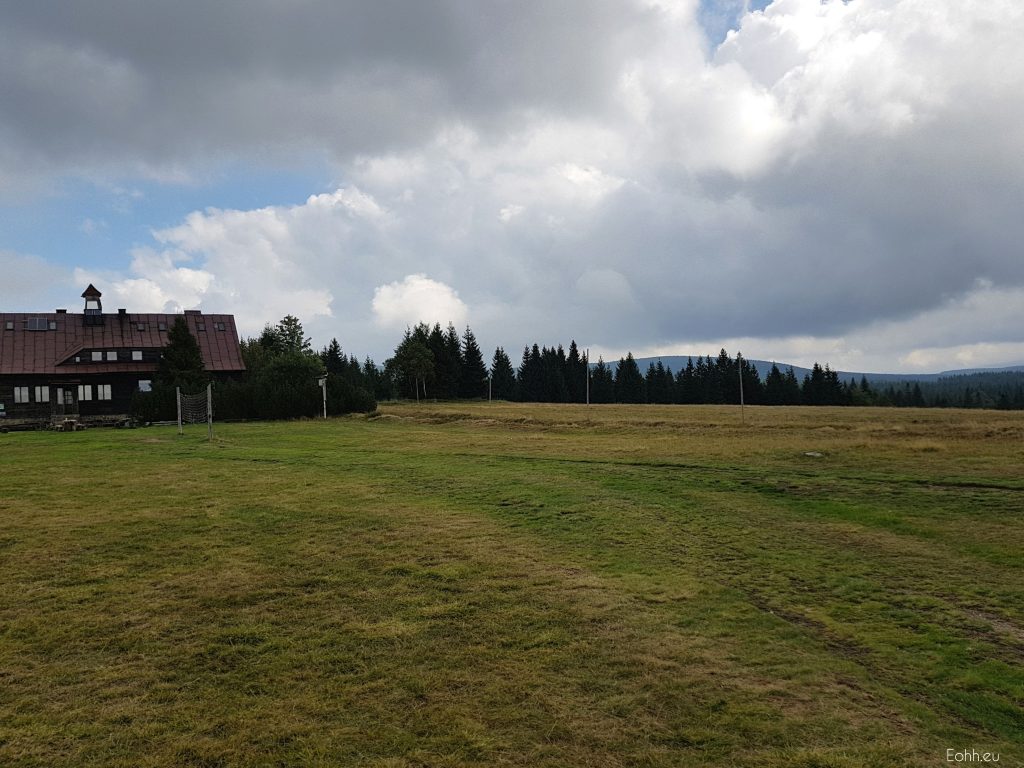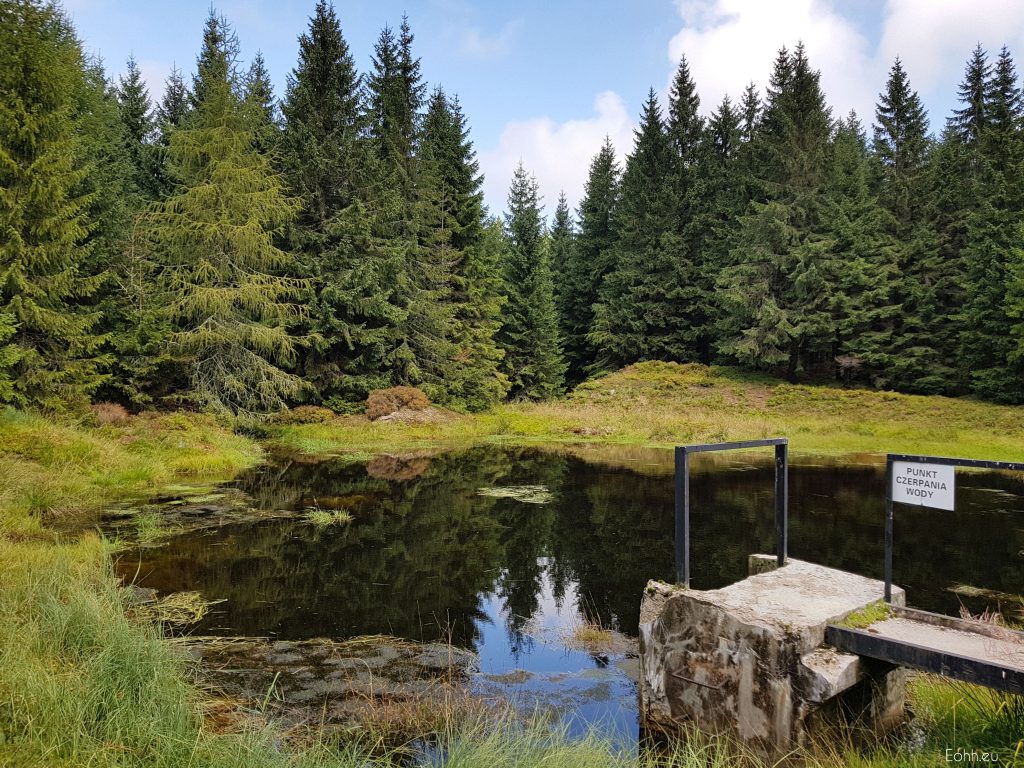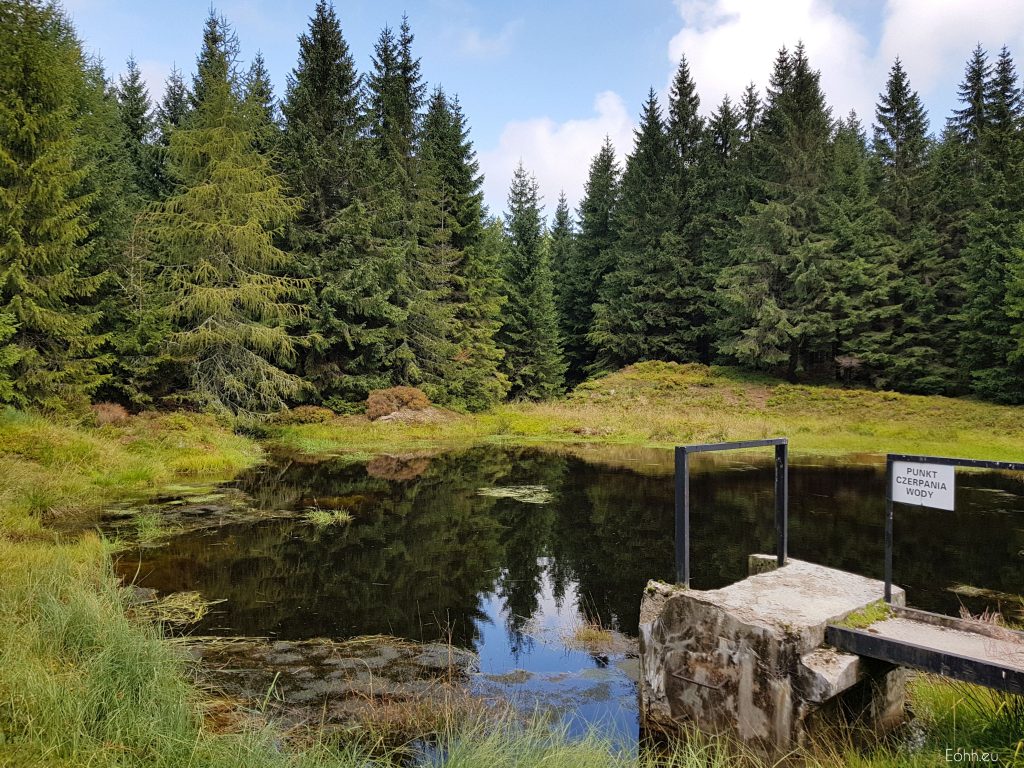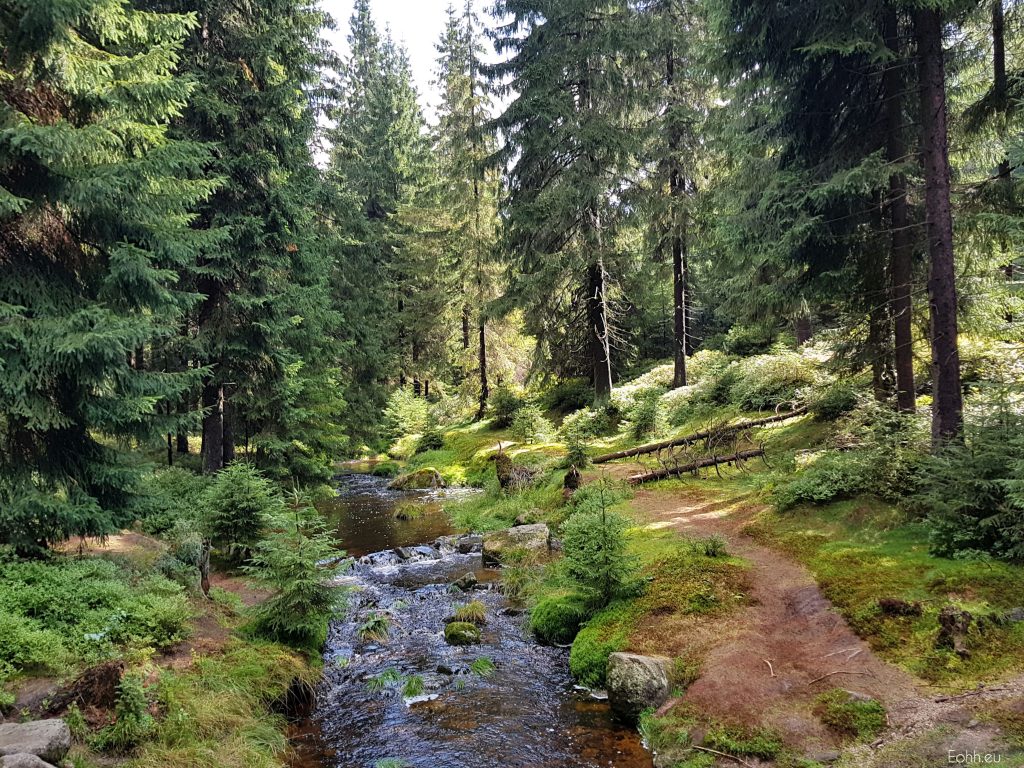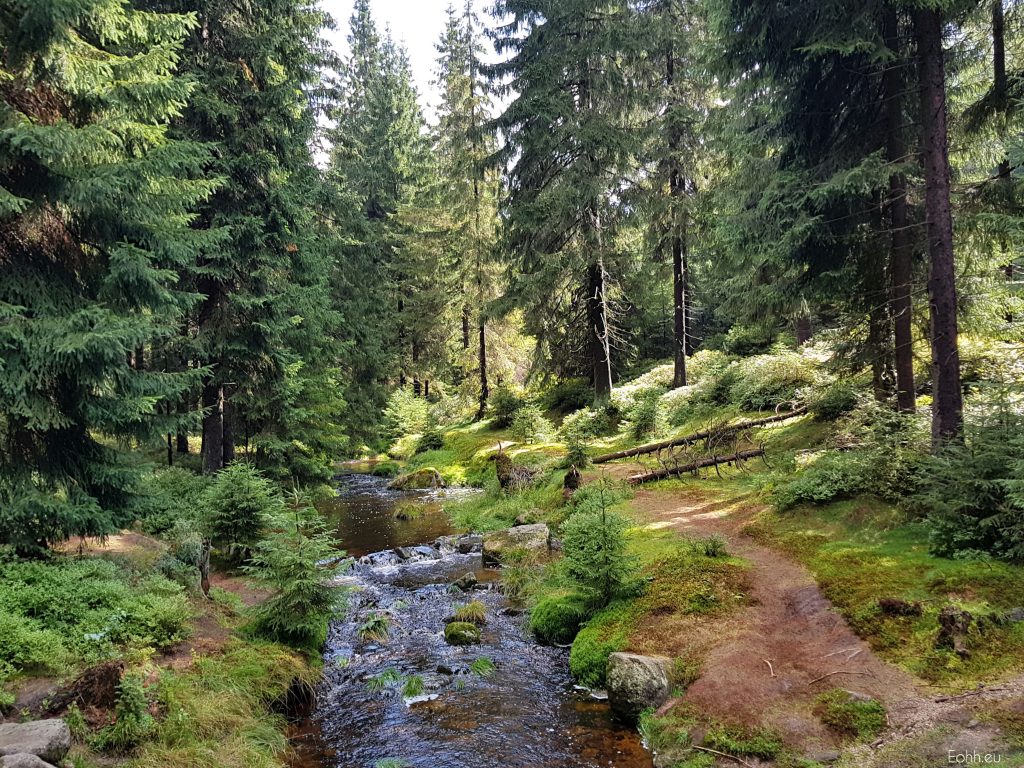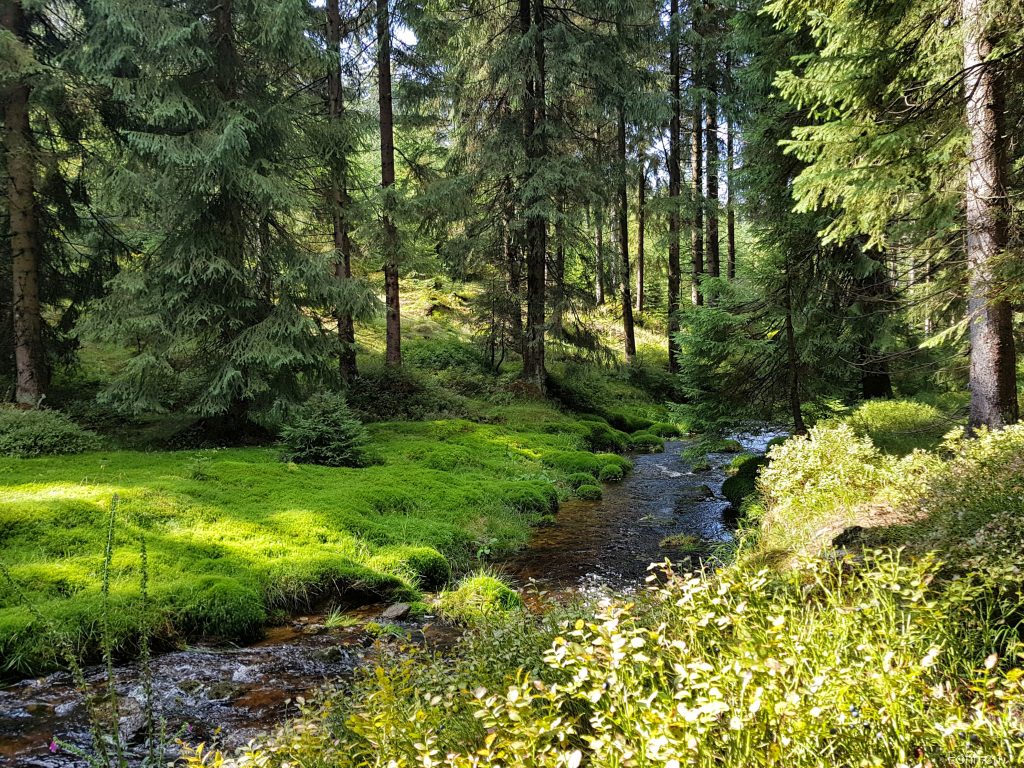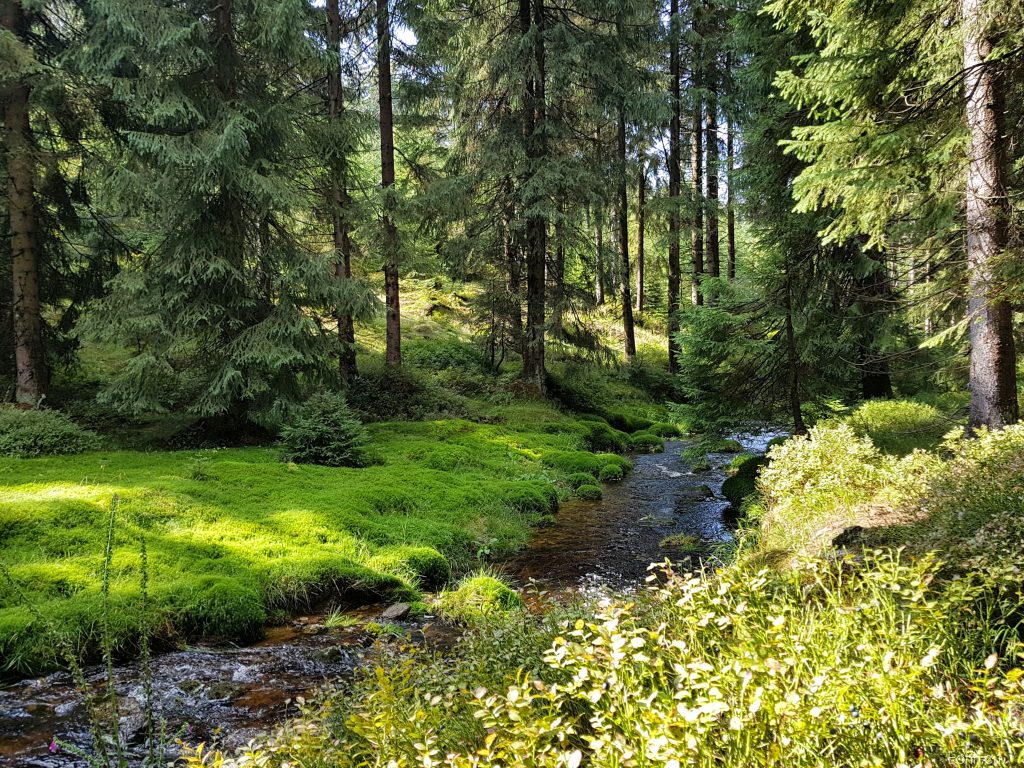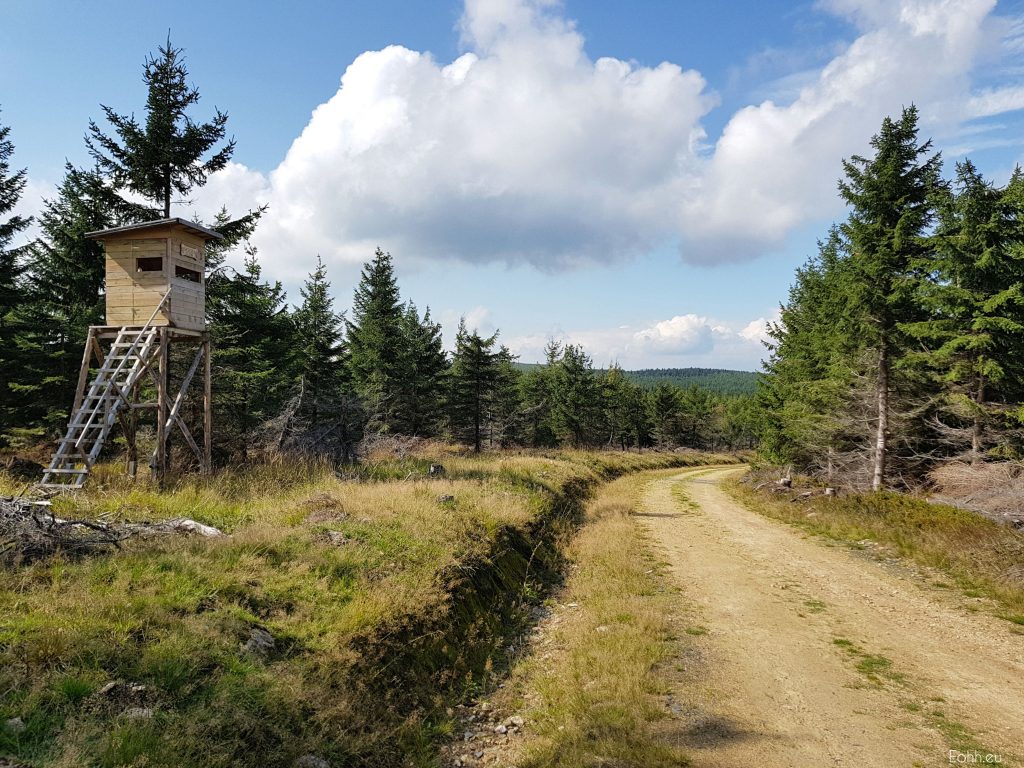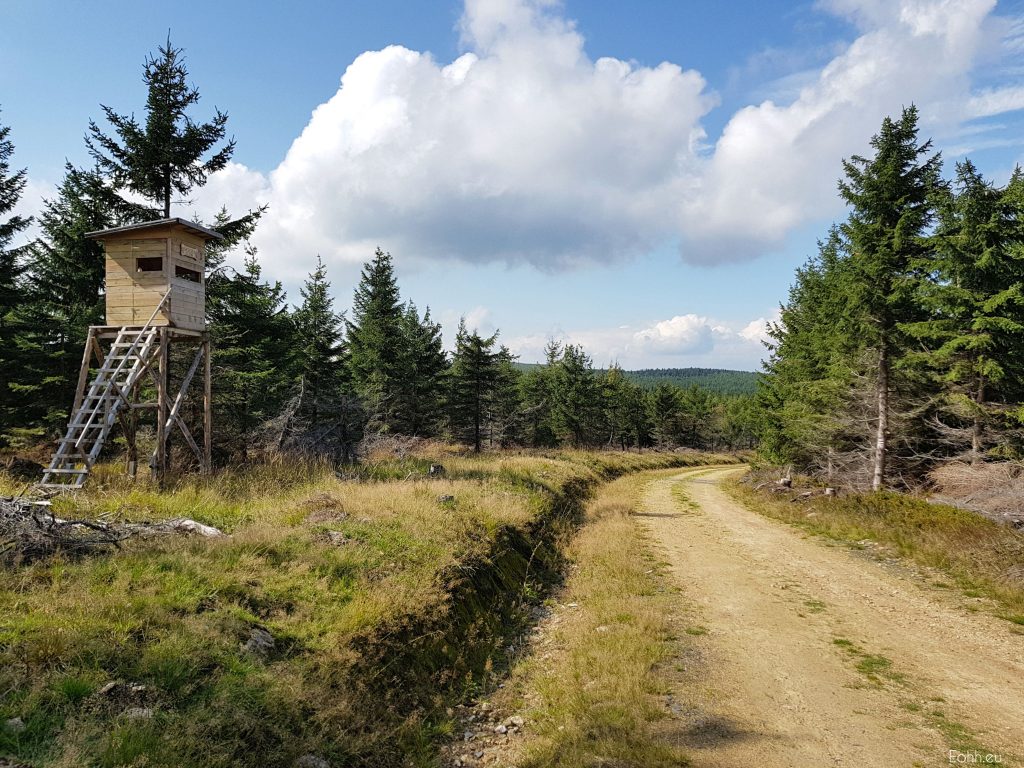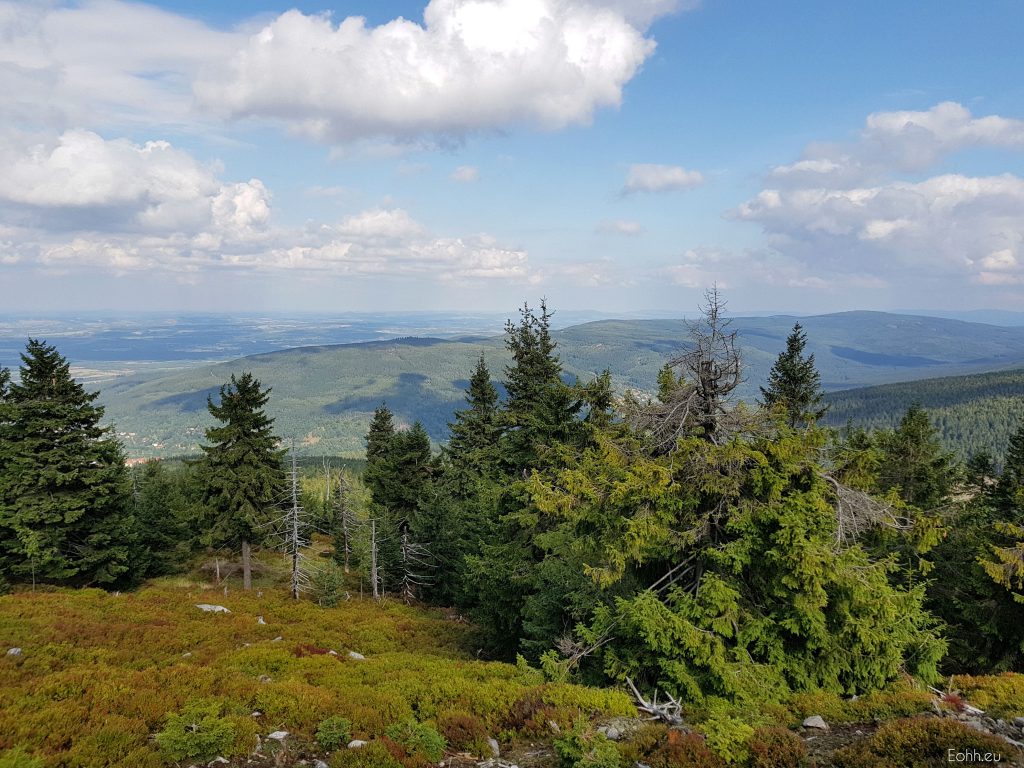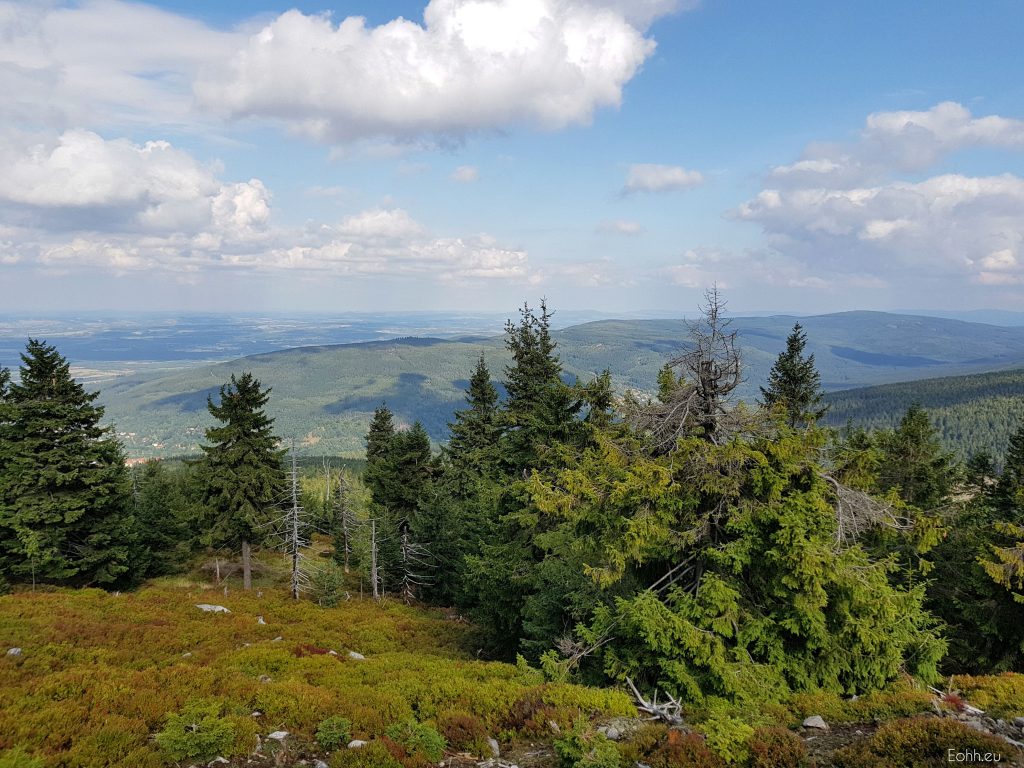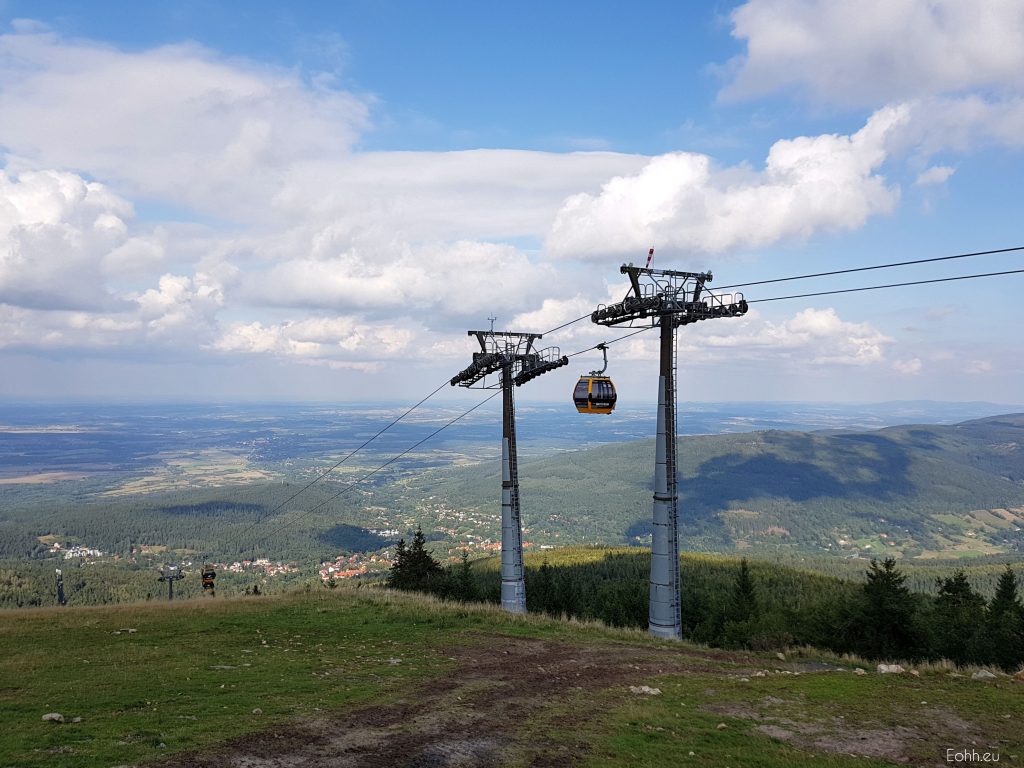 I found trails on the Czech Republic side more demanding. However, the beauty of the nature and landscapes rewarded the effort. It helped me to forget about tiredness for a moment. It took me a long time to reach the Paličník viewpoint because I couldn't pass by without picking blueberries. I quite often hid in the bushes where I stayed until I ate all fruits at my fingertips. So taking frequent breaks cost a long delay which was impossible to make up. I covered the last 3 km of way back to the gondola lift at Stóg Izerski by doing running tourism. I managed to catch the last ride to Świeradów Zdrój at the last moment.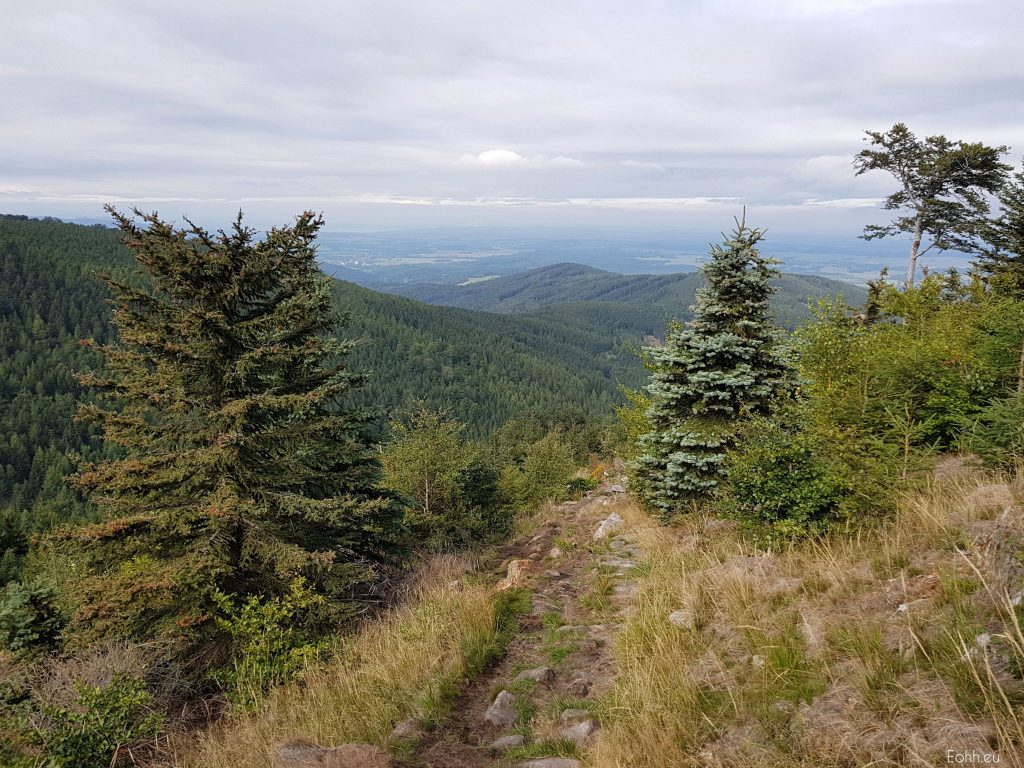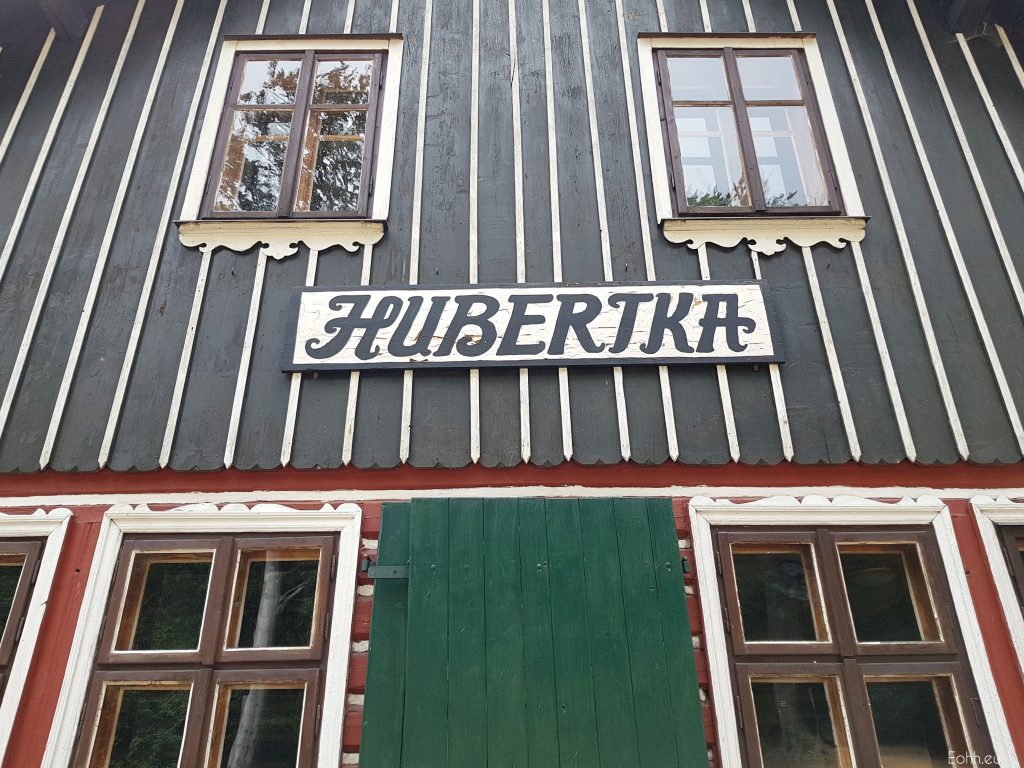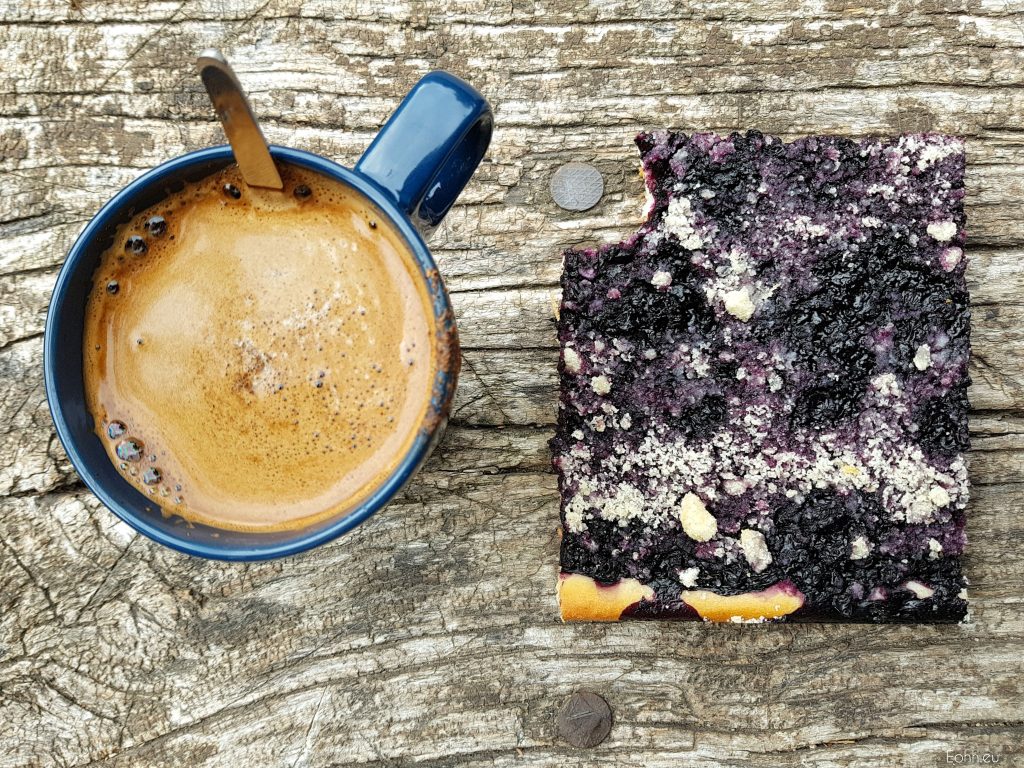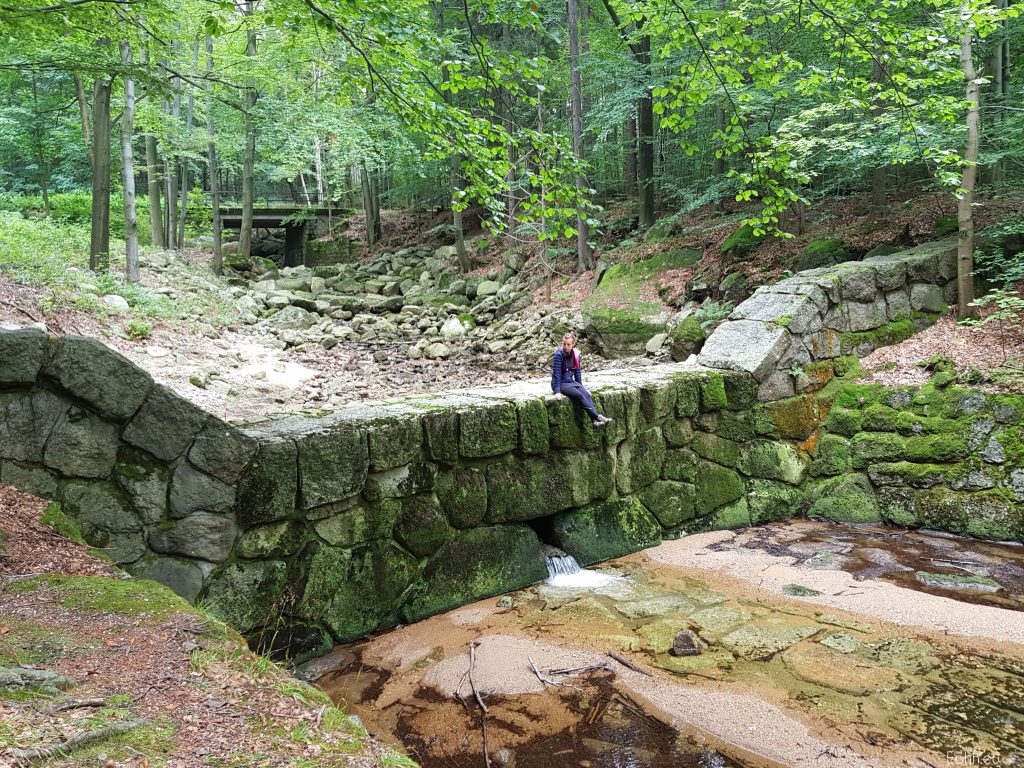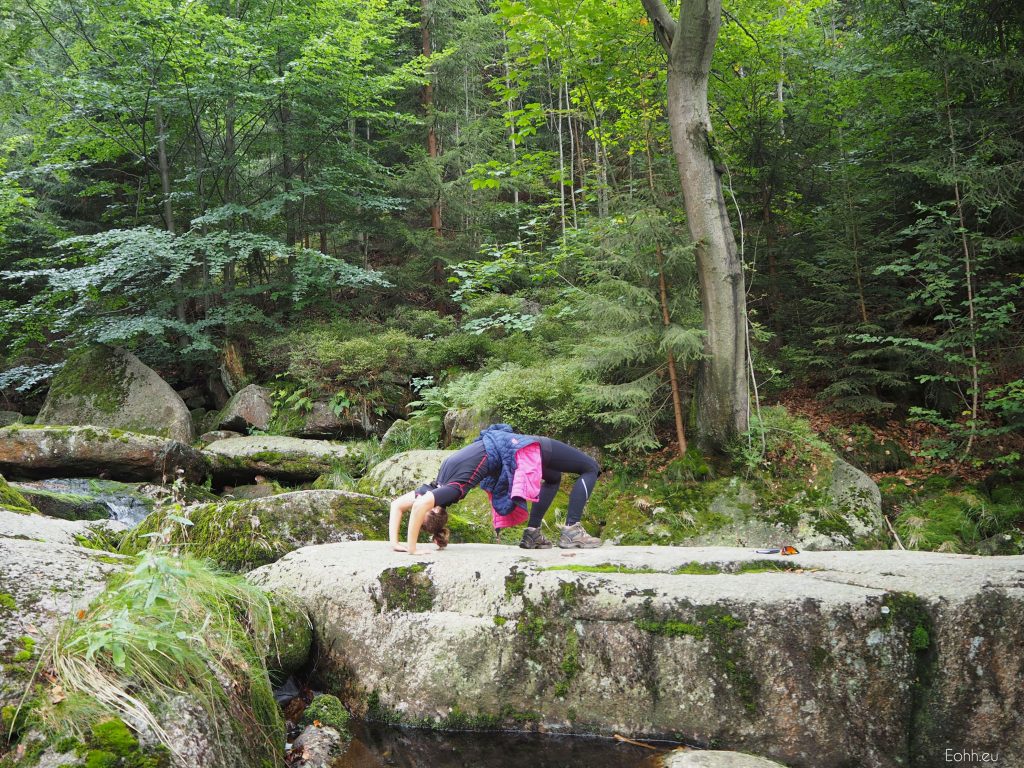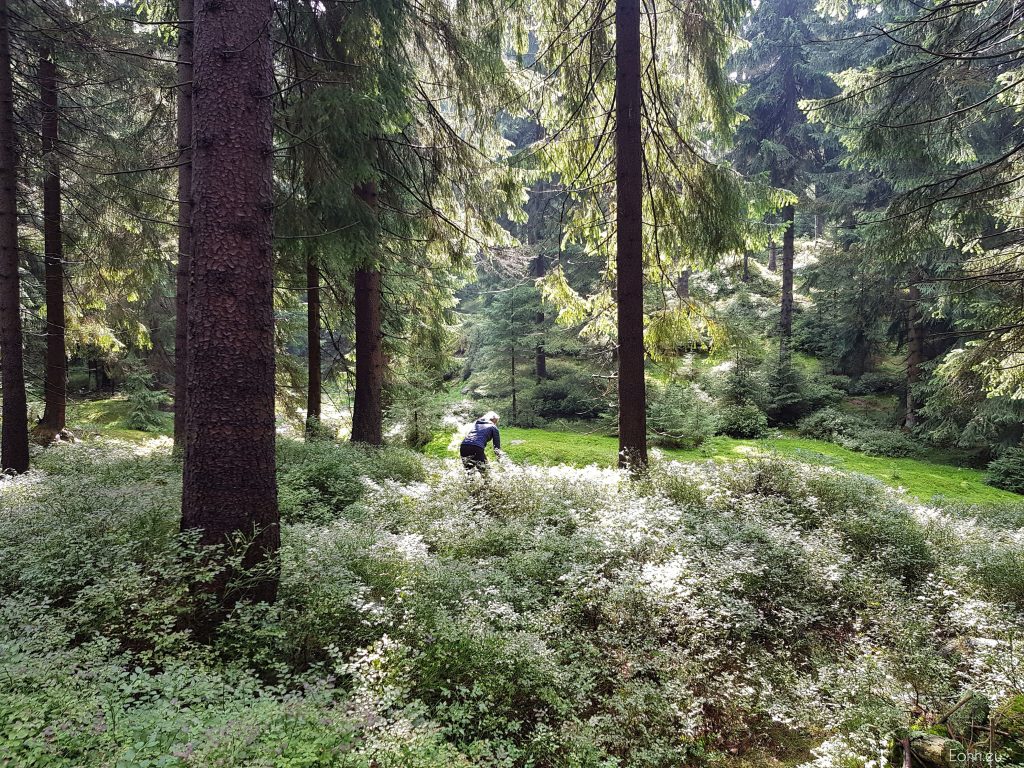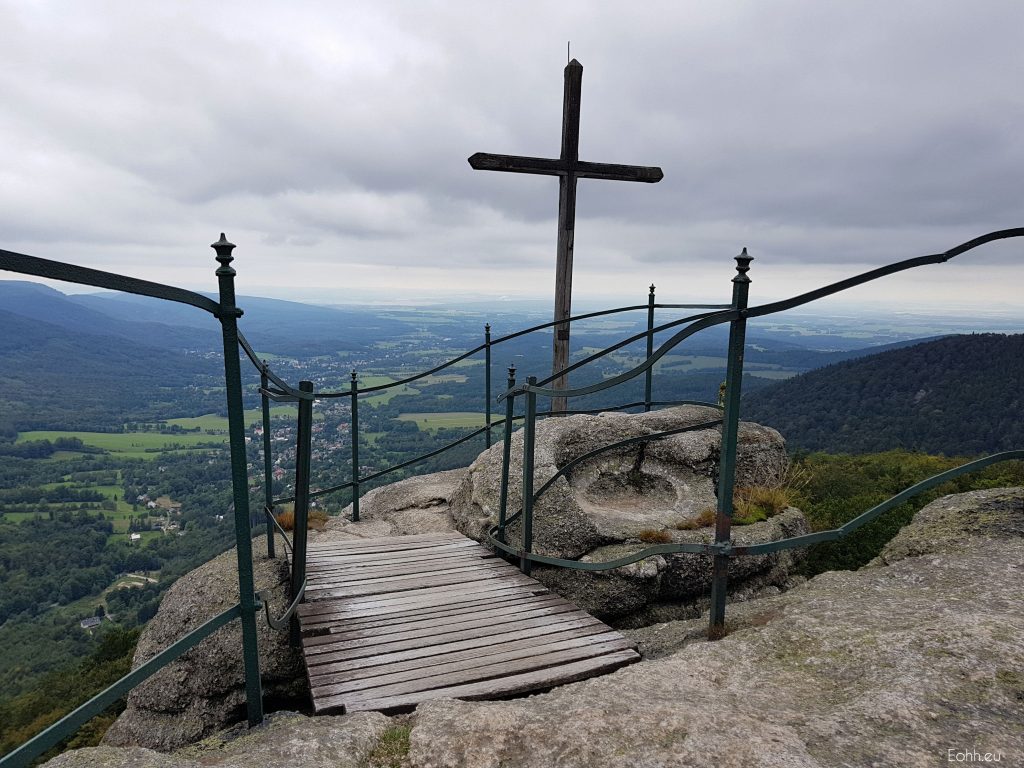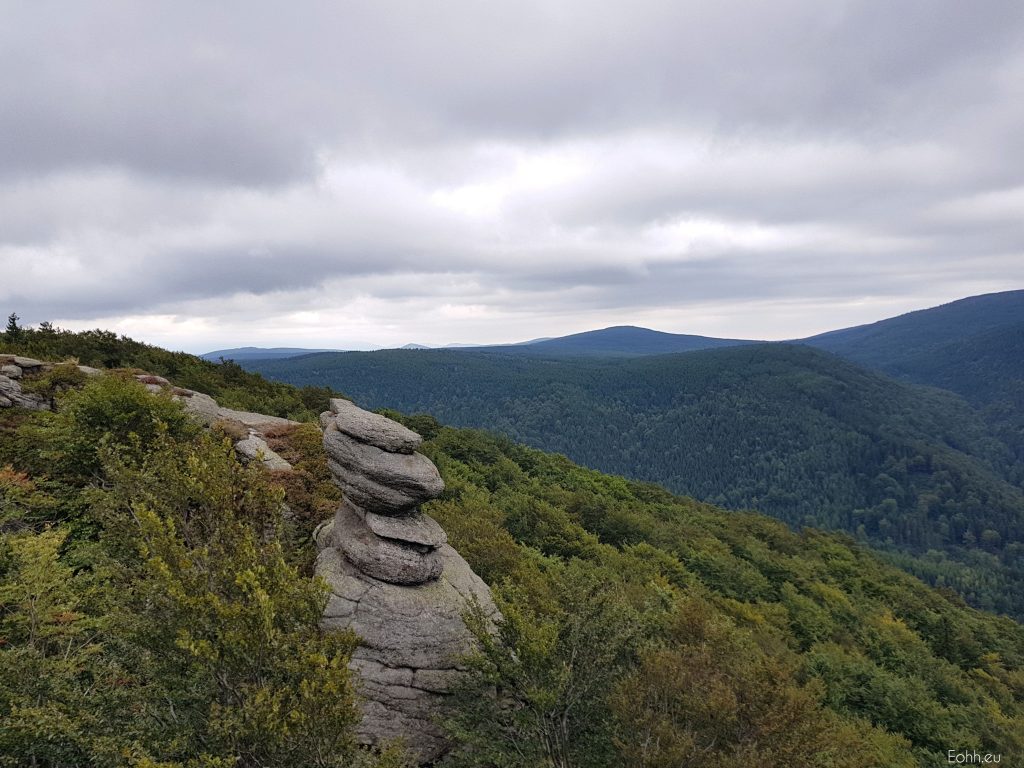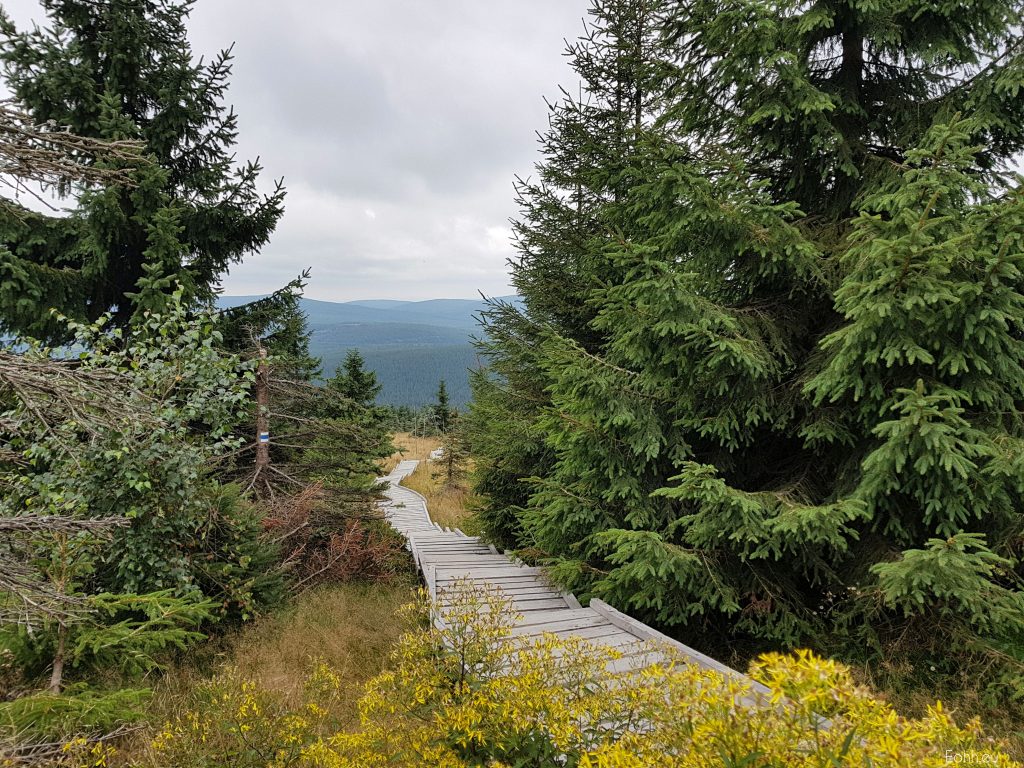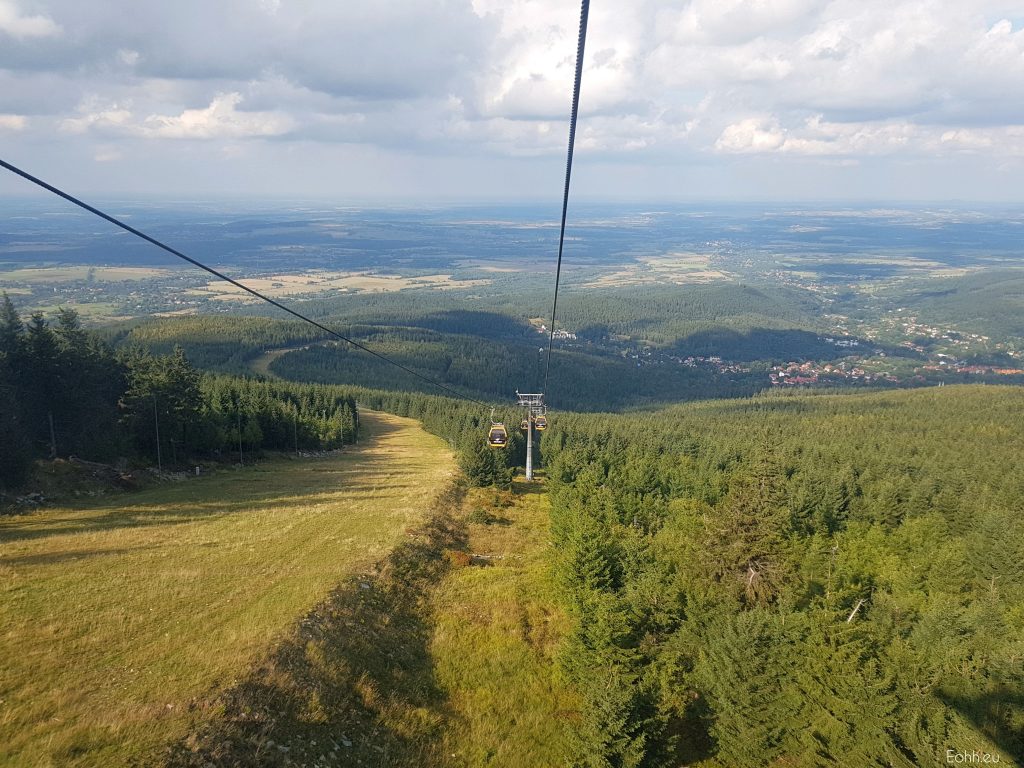 However, moments spent on the water were those I couldn't wait for. My choice of places was not accidental. Seeing dams on Leśniańskie and Pilchowickie Lakes from the water was my dream since I started SUP. The deck of my board was a perfect viewpoint on the constructions. Only from this point I felt the size of the buildings and the scope of investments made over a hundred years ago. I was floating on SHARK along the structure back and forth in silence and concentration. The distance of 50 m from the building, which was forbidden to pass due to safety reasons, was enough to see details. There was no end of my delight. I didn't want to float away which made my travel companion angry. My hydrotechnical passion led me to punishment twice. First getting wet in a downpour for ignoring rain cloud on Leśniańskie Lake and next swallowing a fly on Pilchowickie Lake for starting a quarrel on the water.
Leśniańskie Lake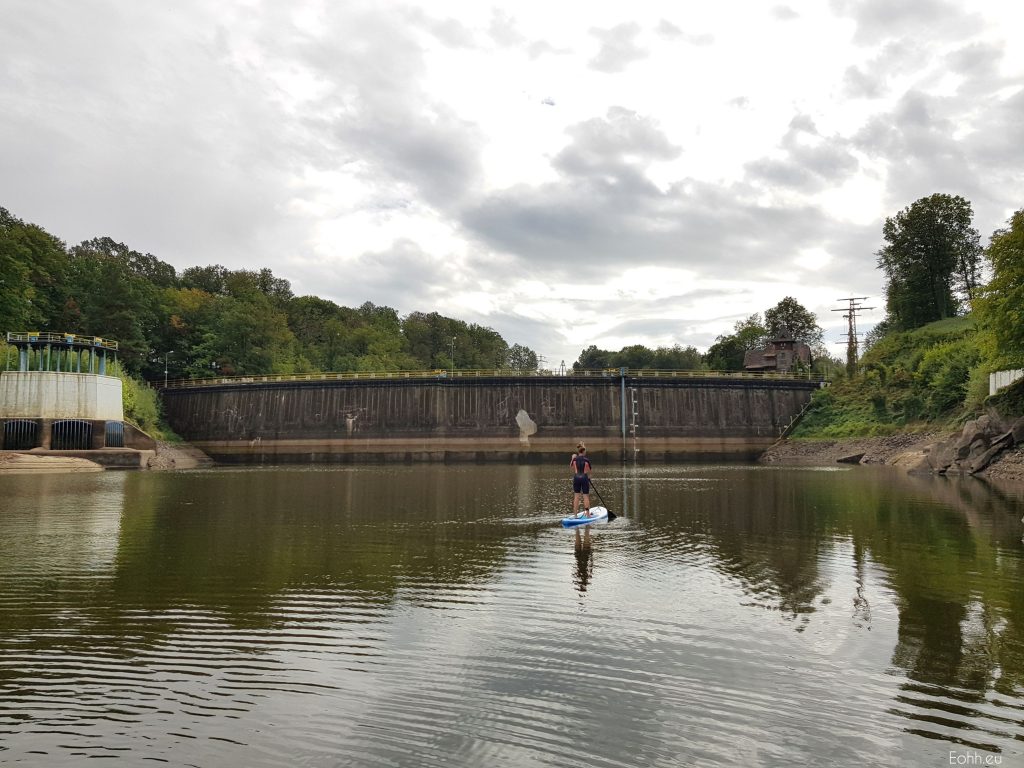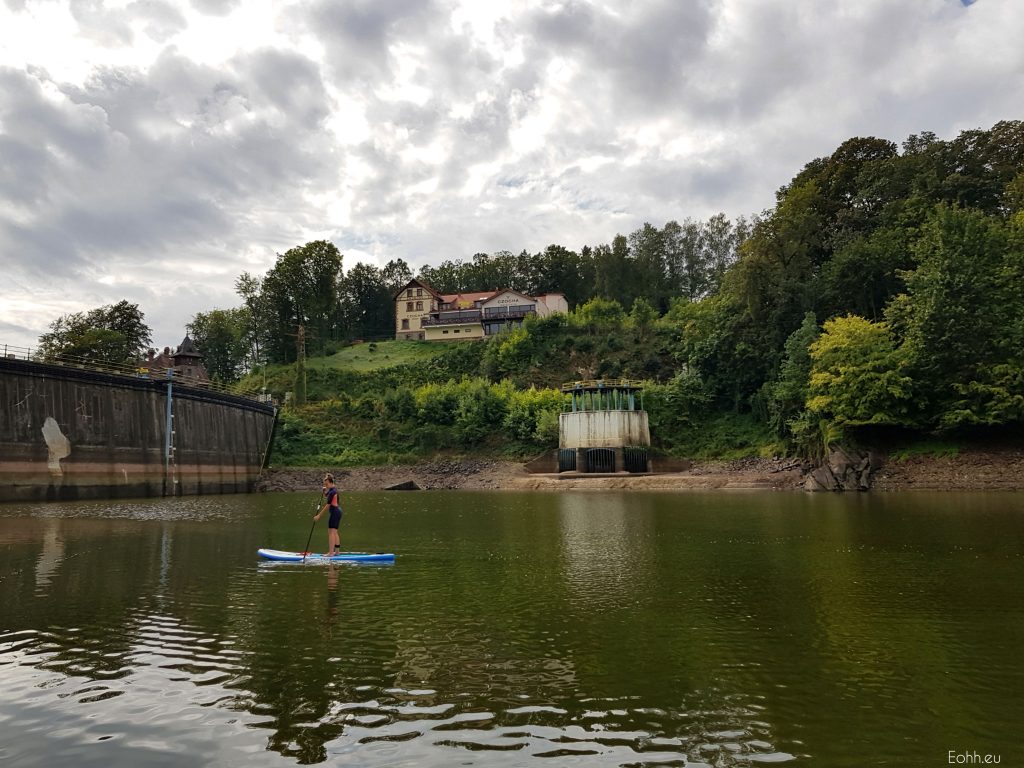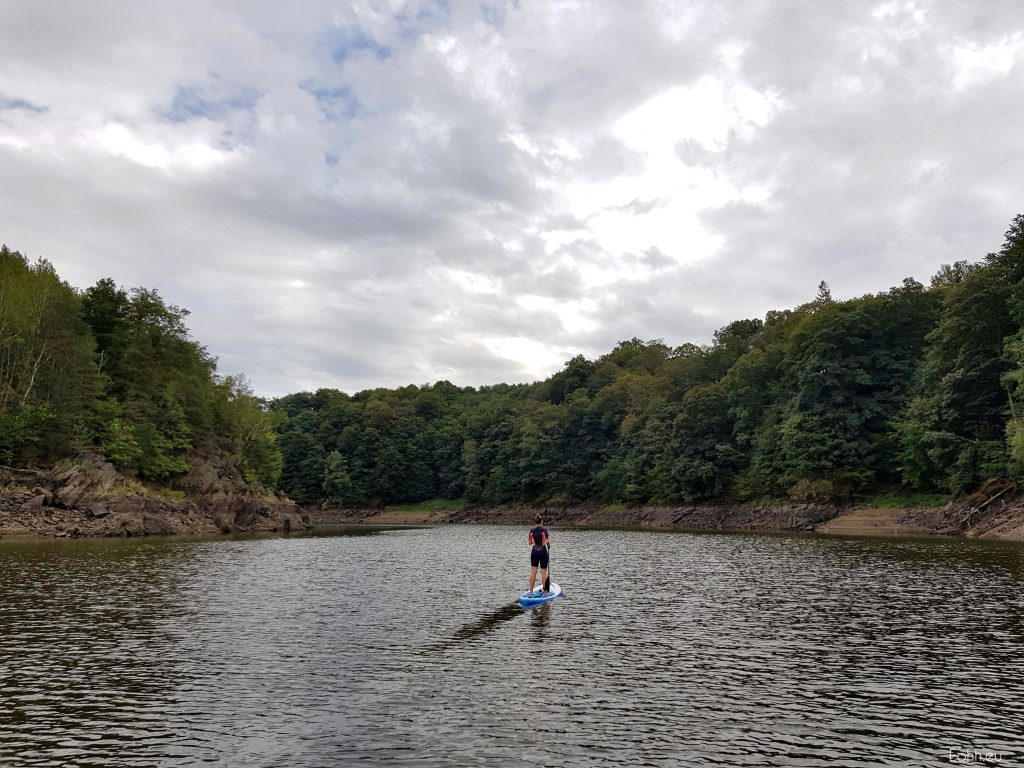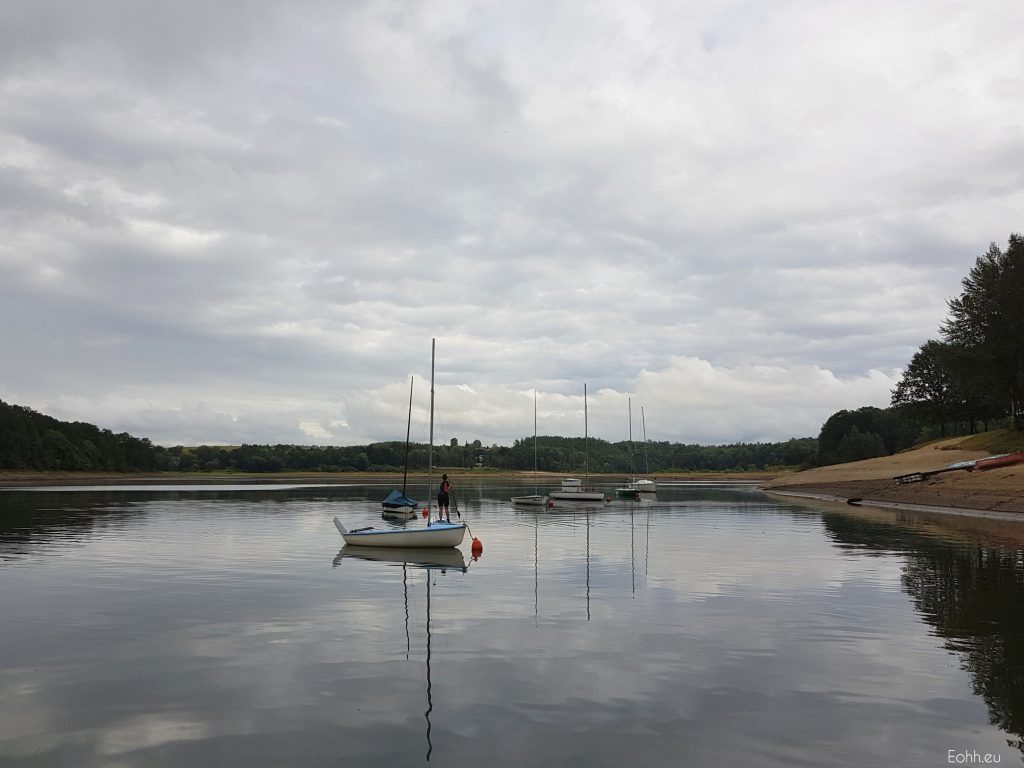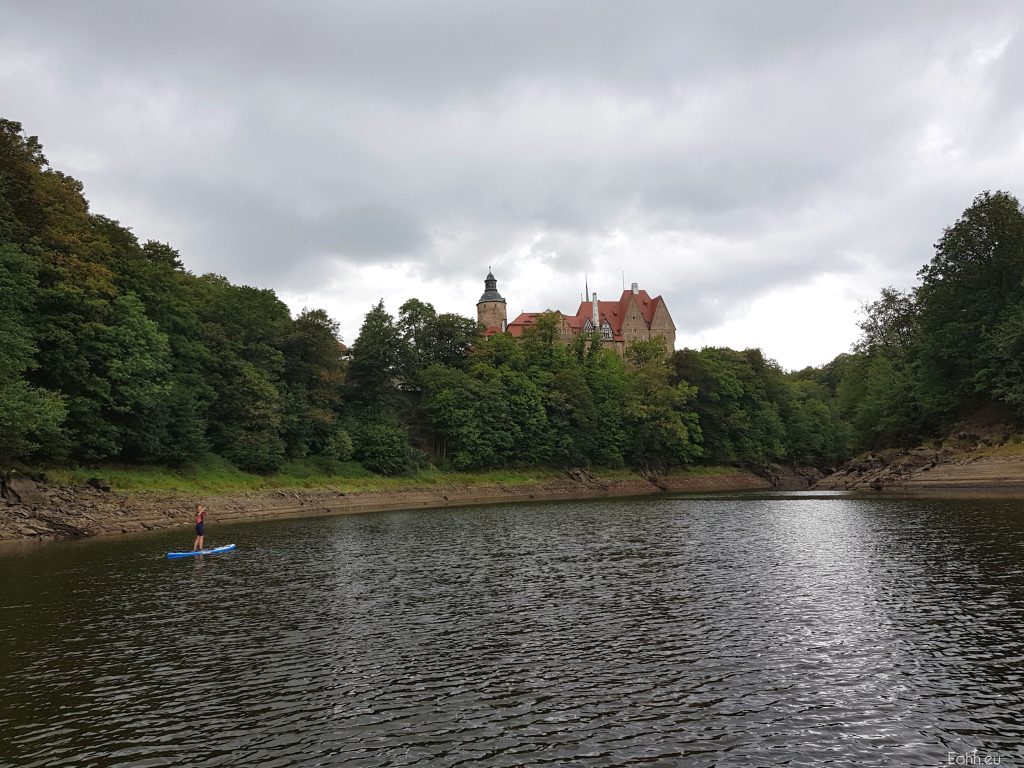 Pilchowickie Lake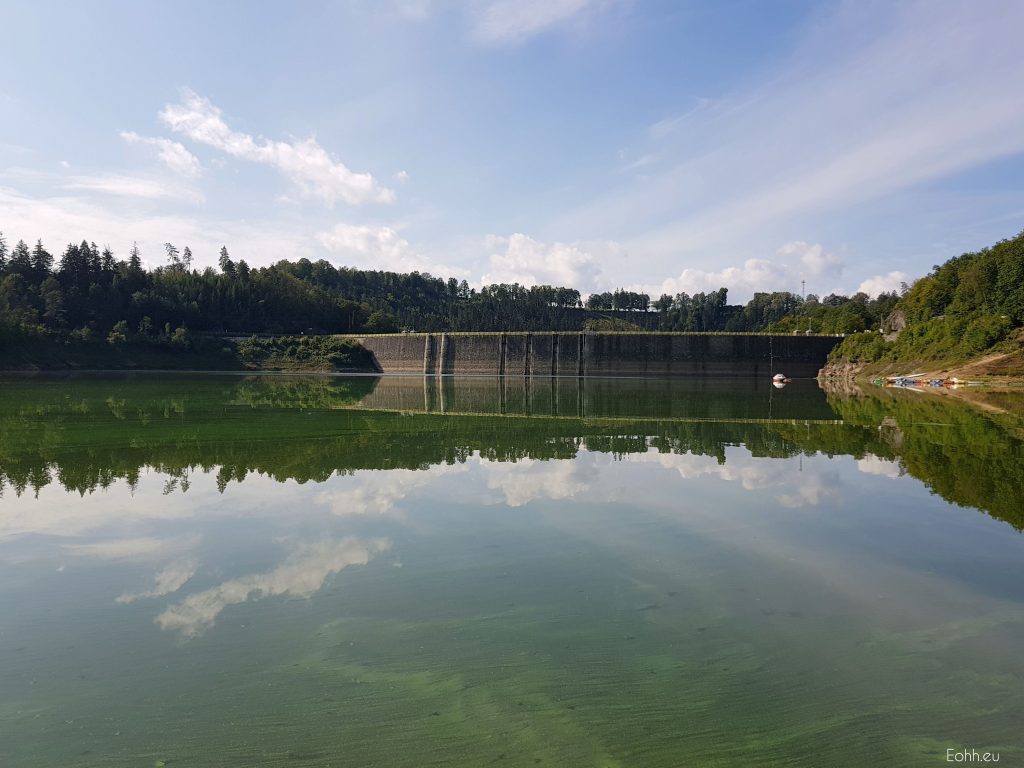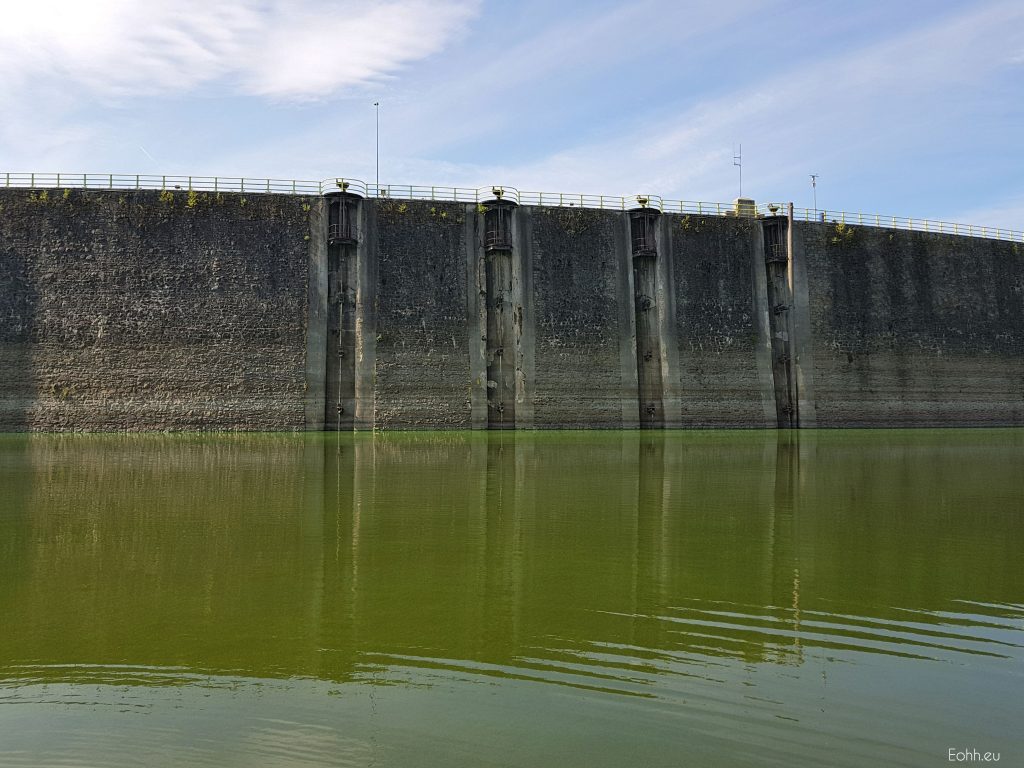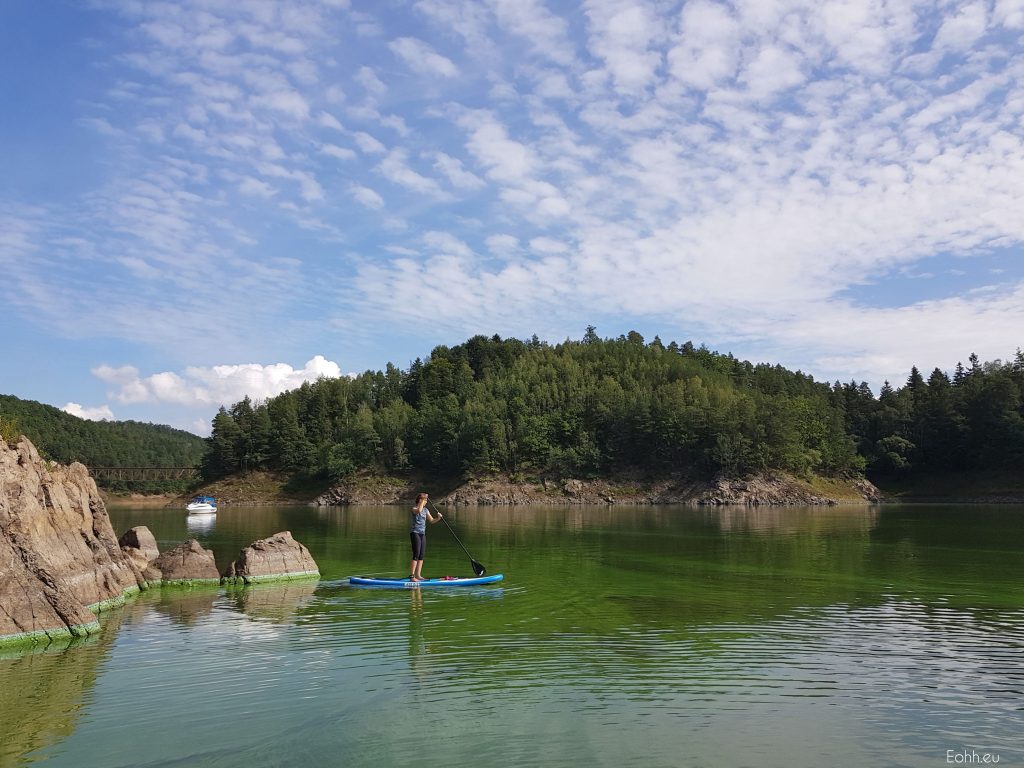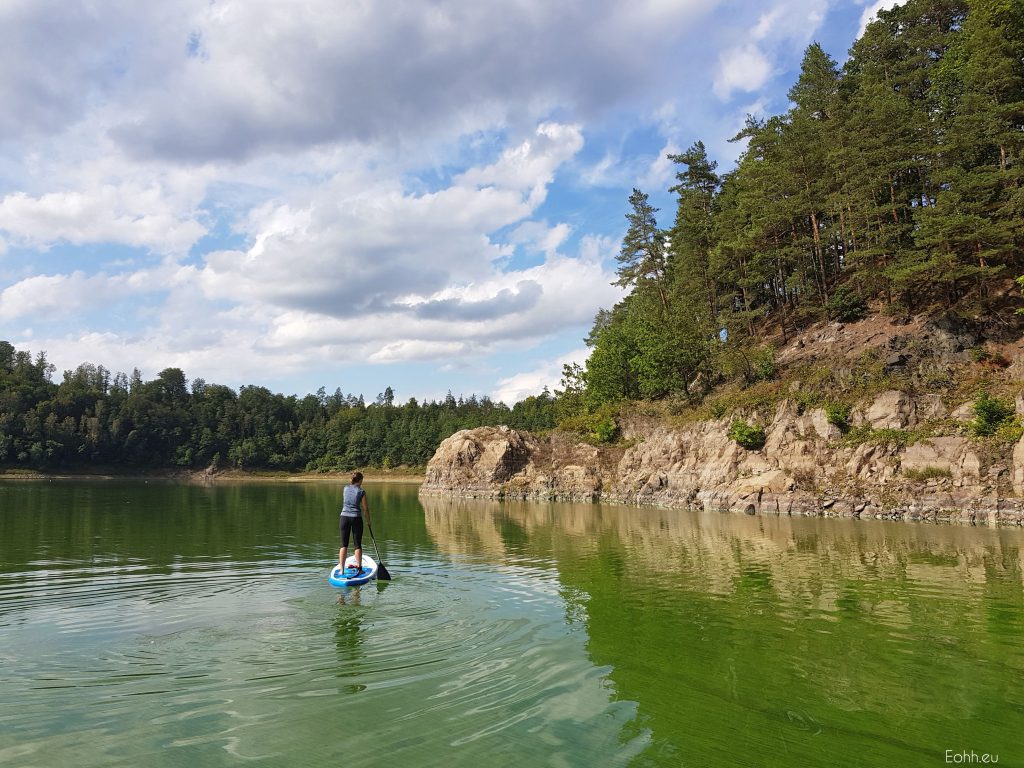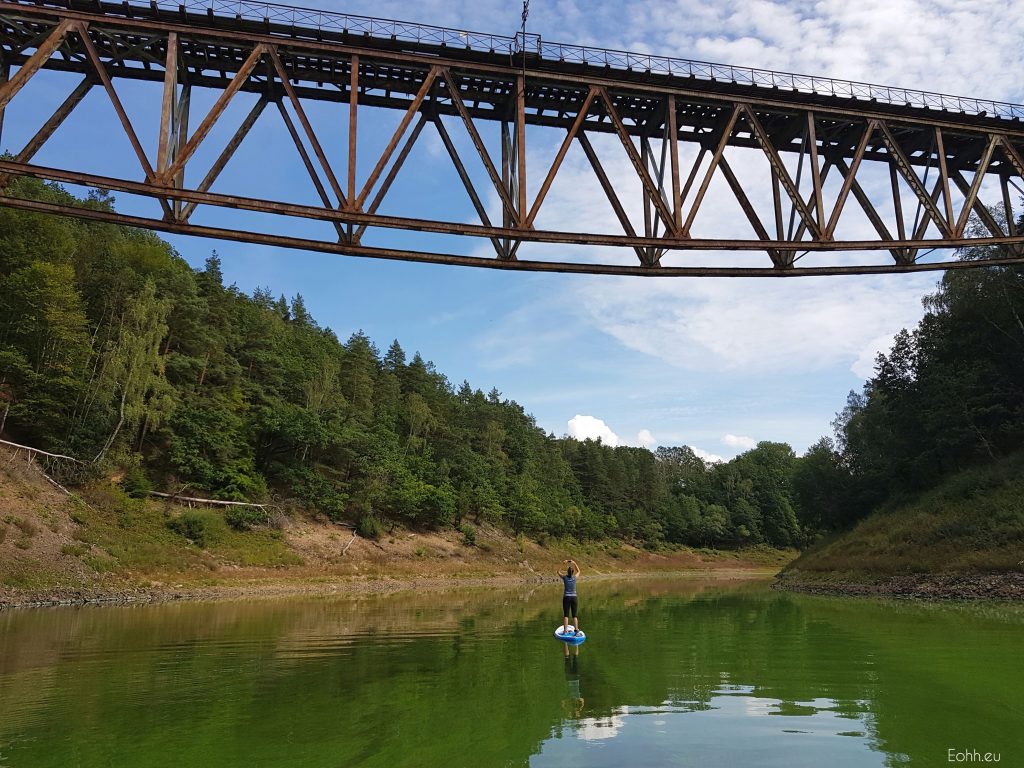 A bonus which I got on the way back home was seeing a dam on Złotnickie Lake. It was short floating because dynamic changes of the weather and strong wind made seeing whole reservoir impossible. I focused on exploring its eastern part.
I ended my week stay in Southern Poland visiting Złotnickie Lake.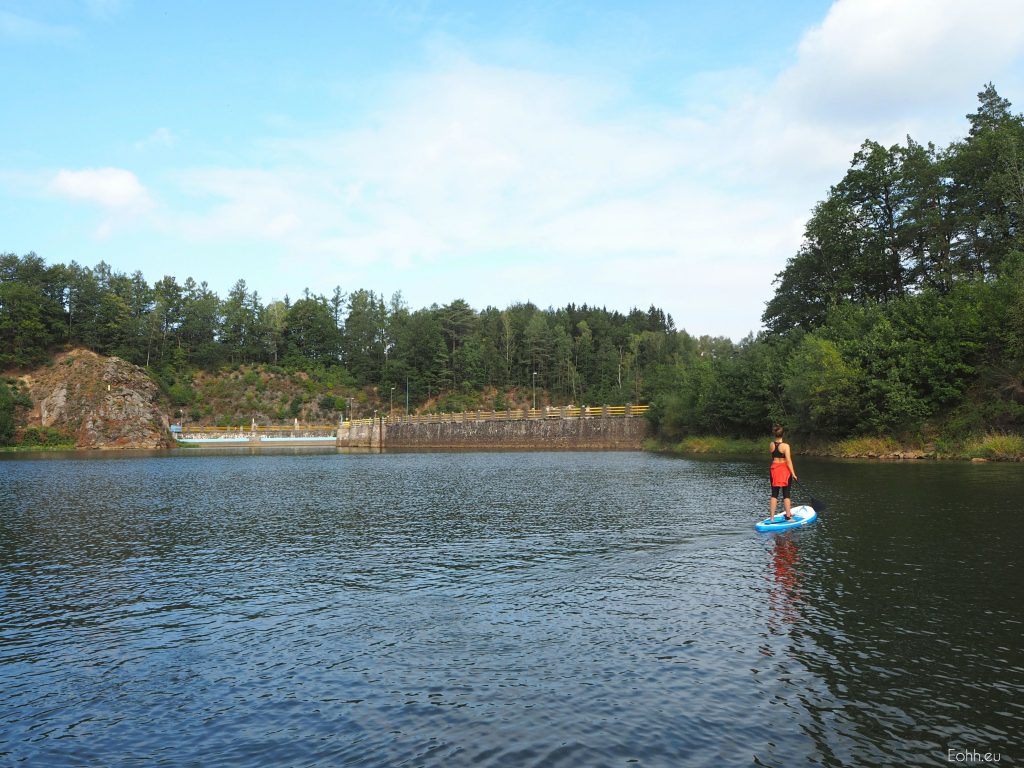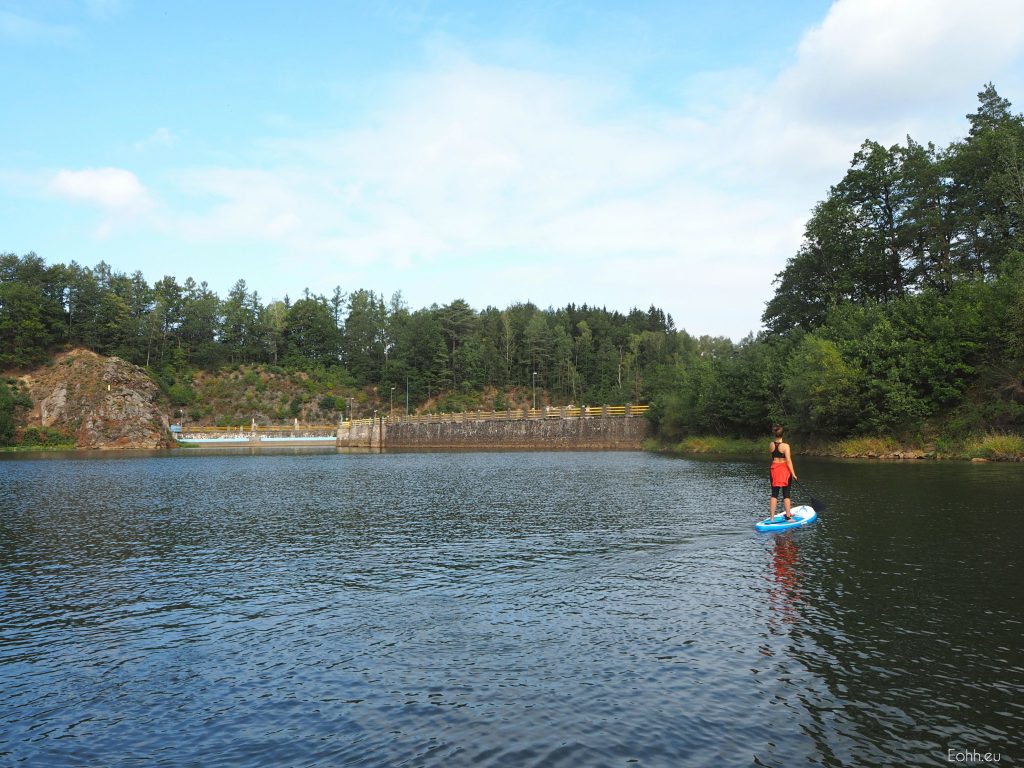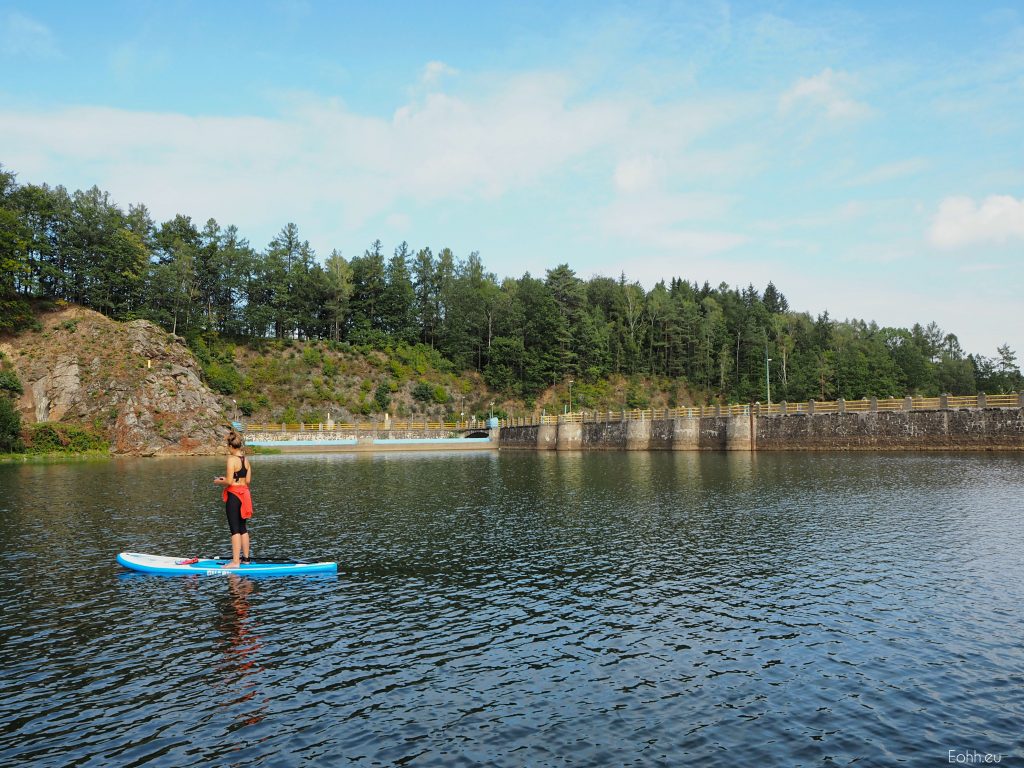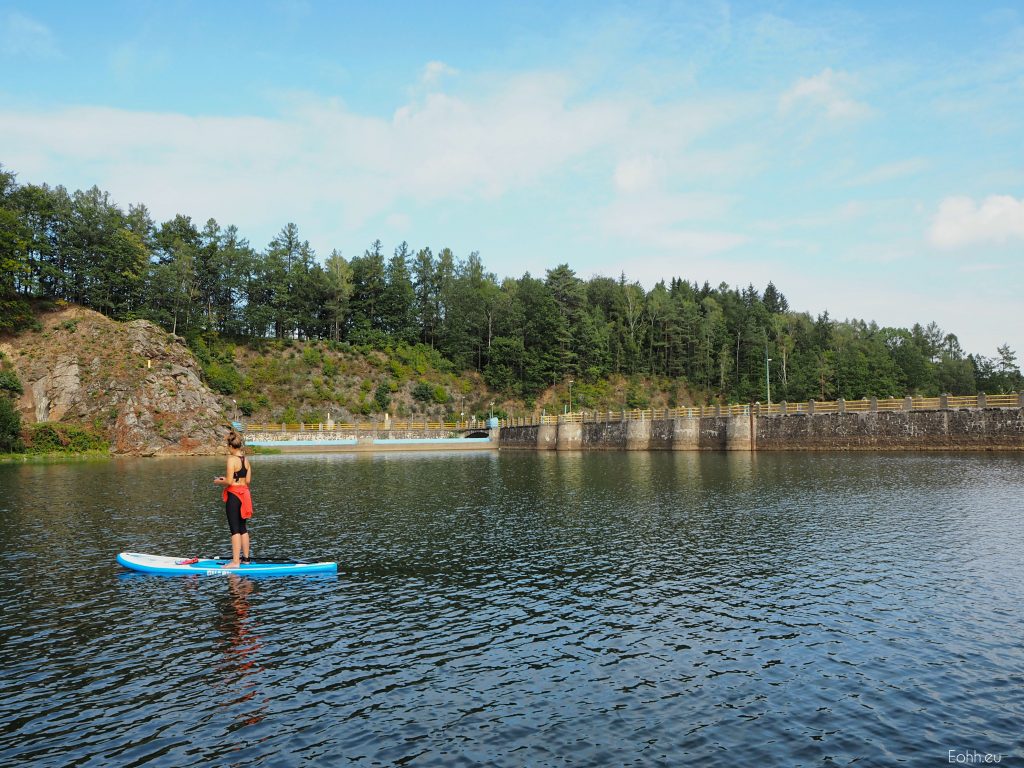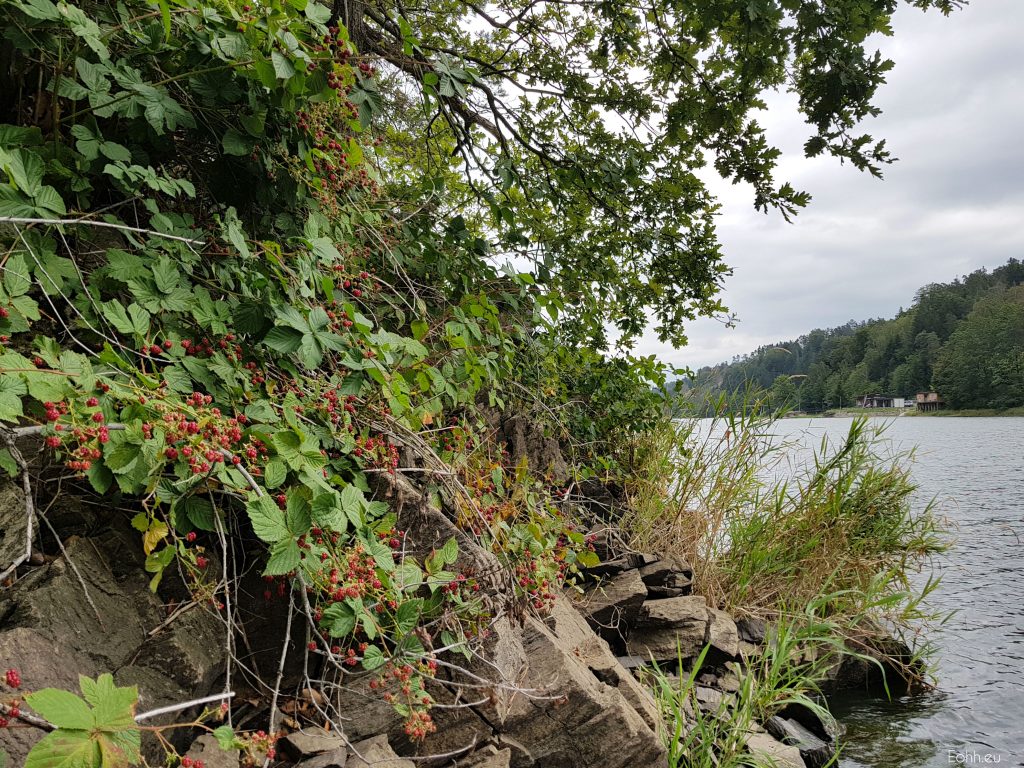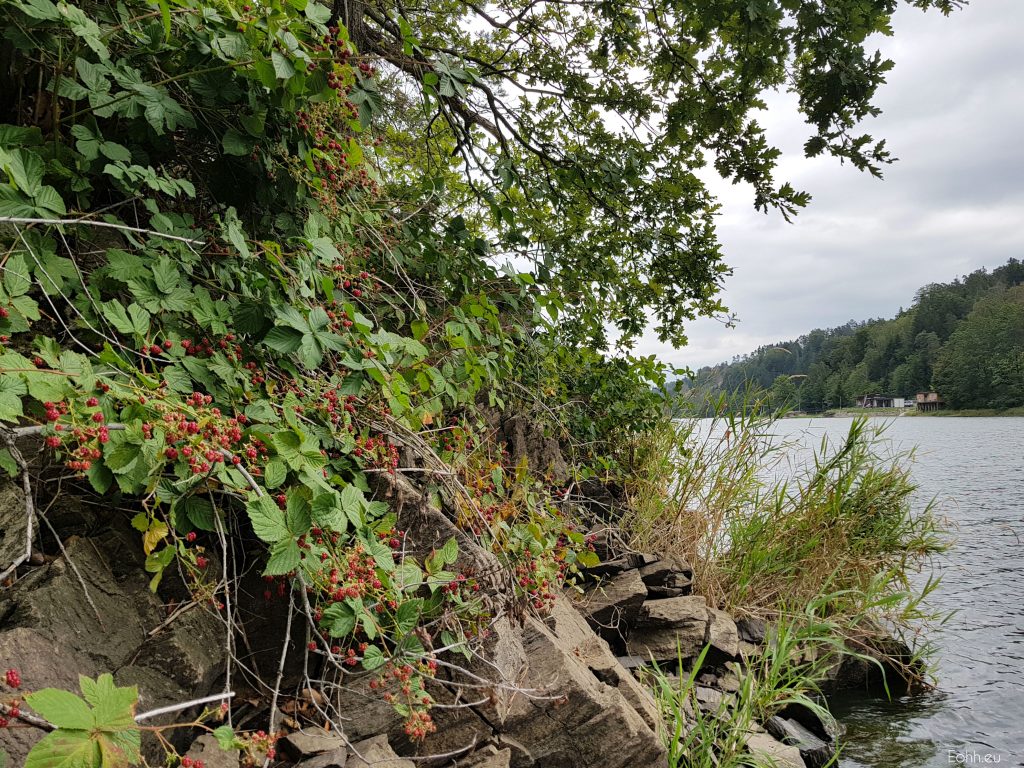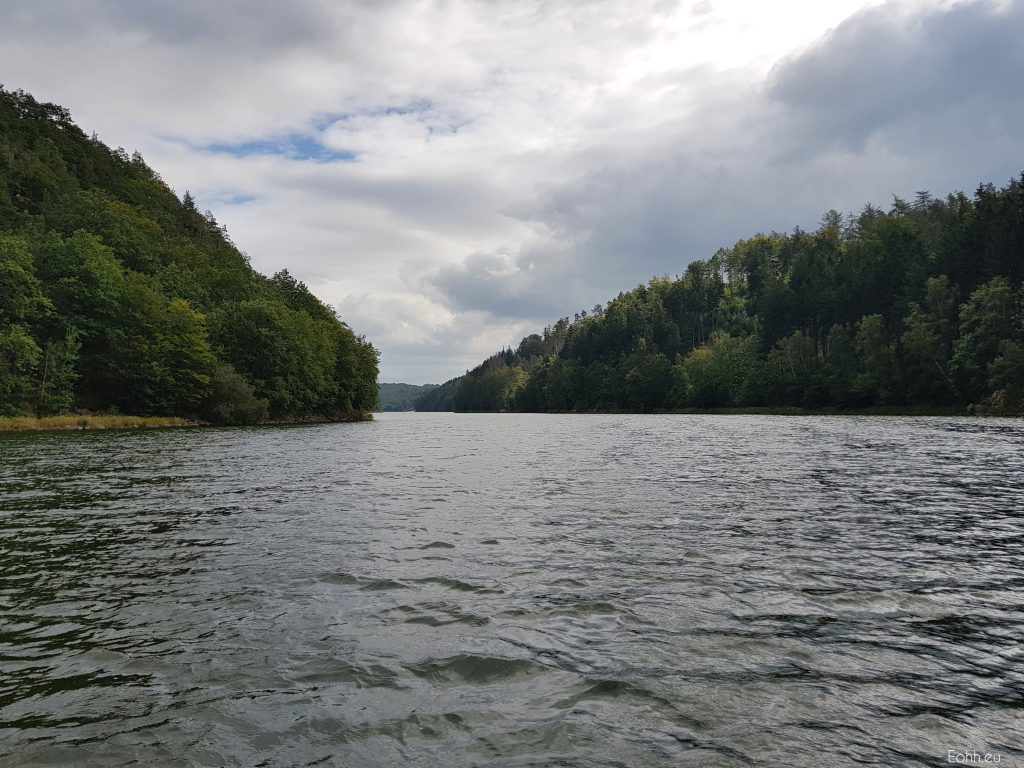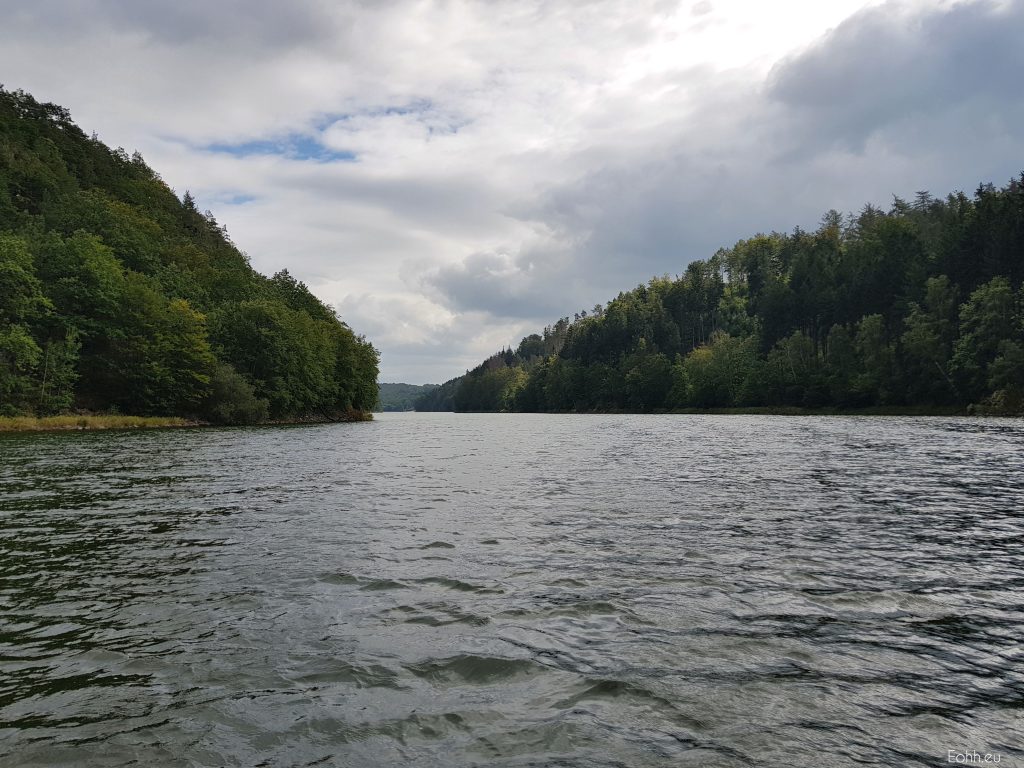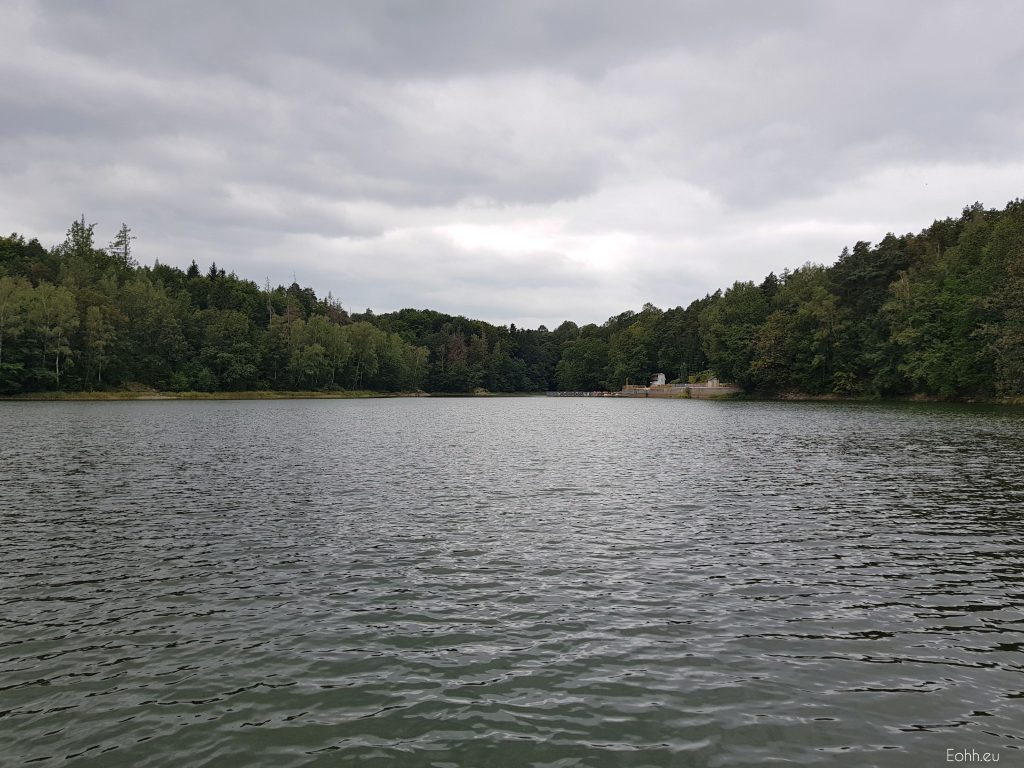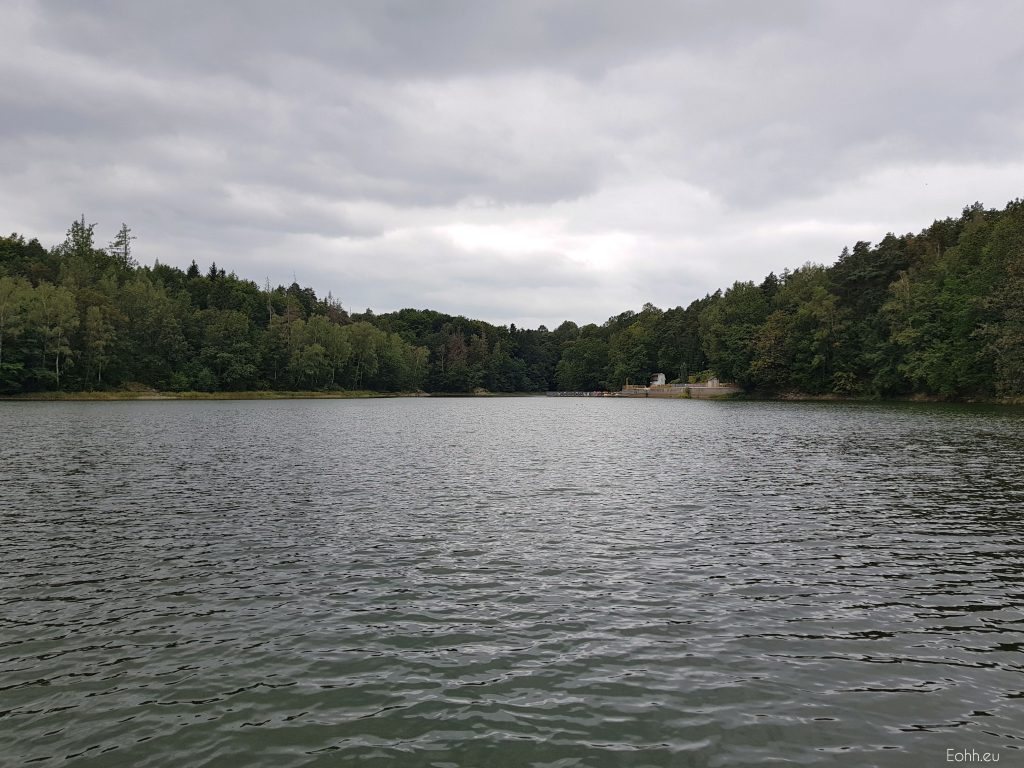 My longing for the Baltic Sea was strong enough to open my desire to spend the last two days of my holidays at the seaside. A temptation impossible to ignore was testing my new surf leash DAKINE brand which I bought in the Energy Sports store in Szczecin. As the result, I was surfing at the 381th km point of the sea coast after two and a half months break.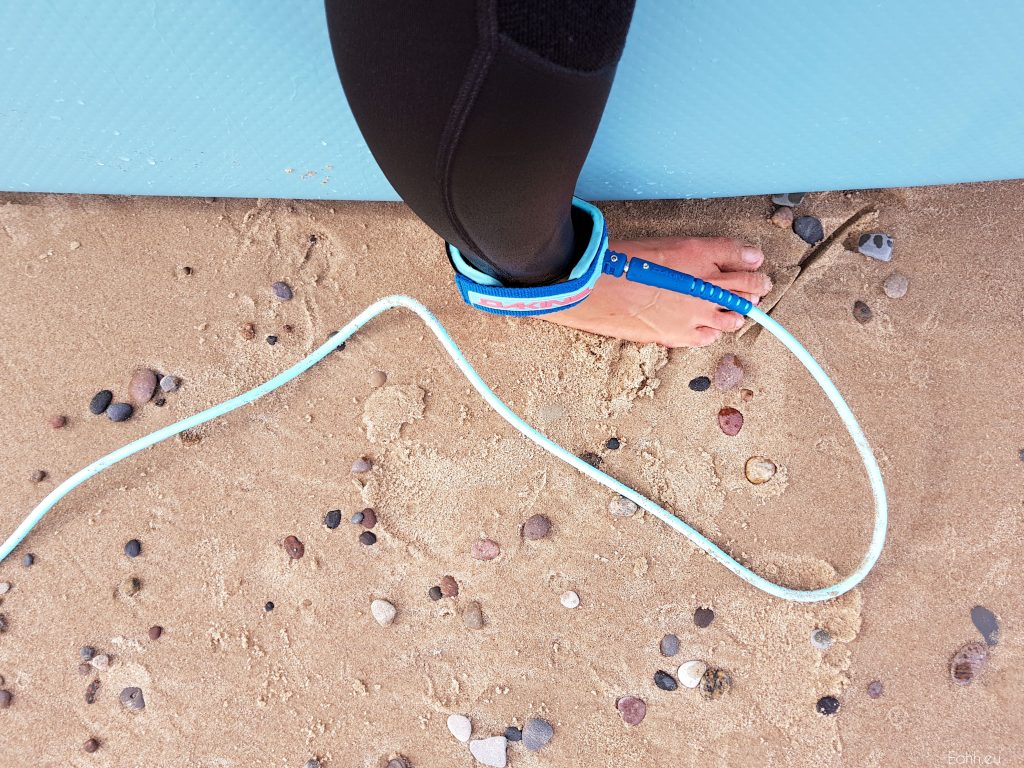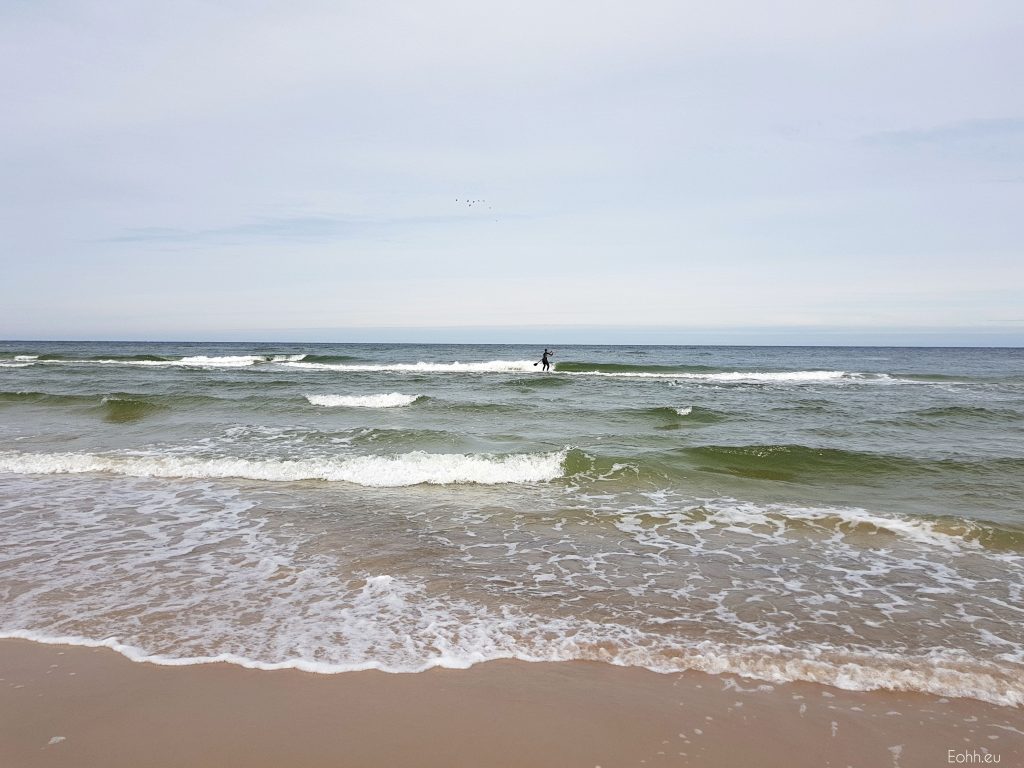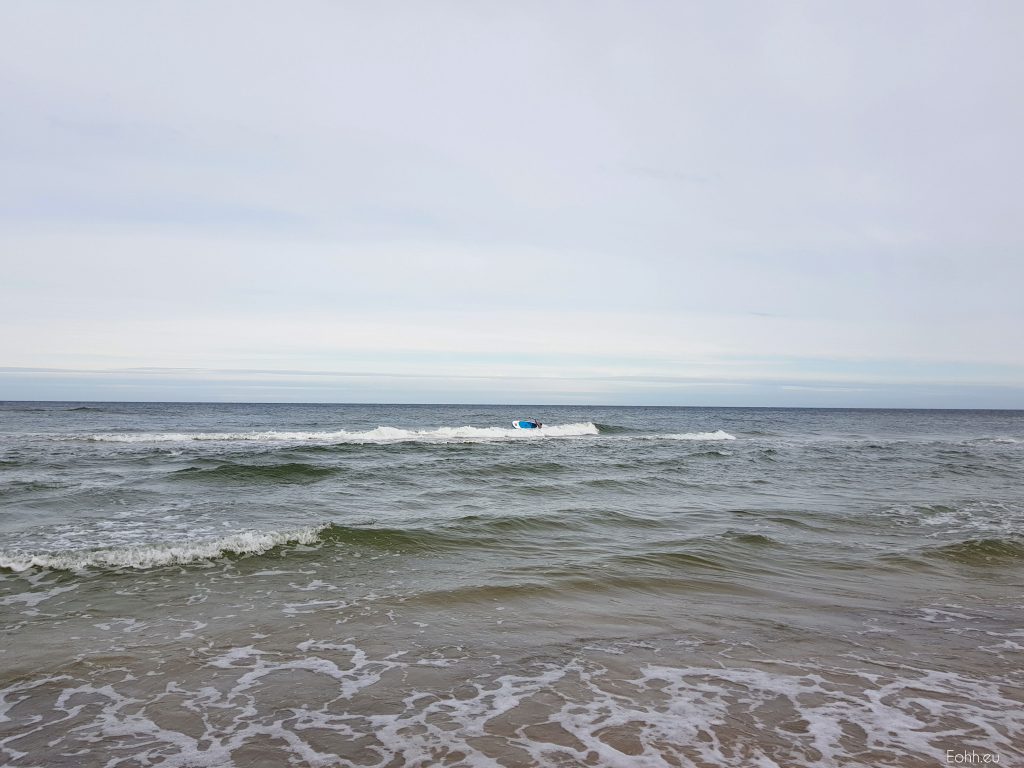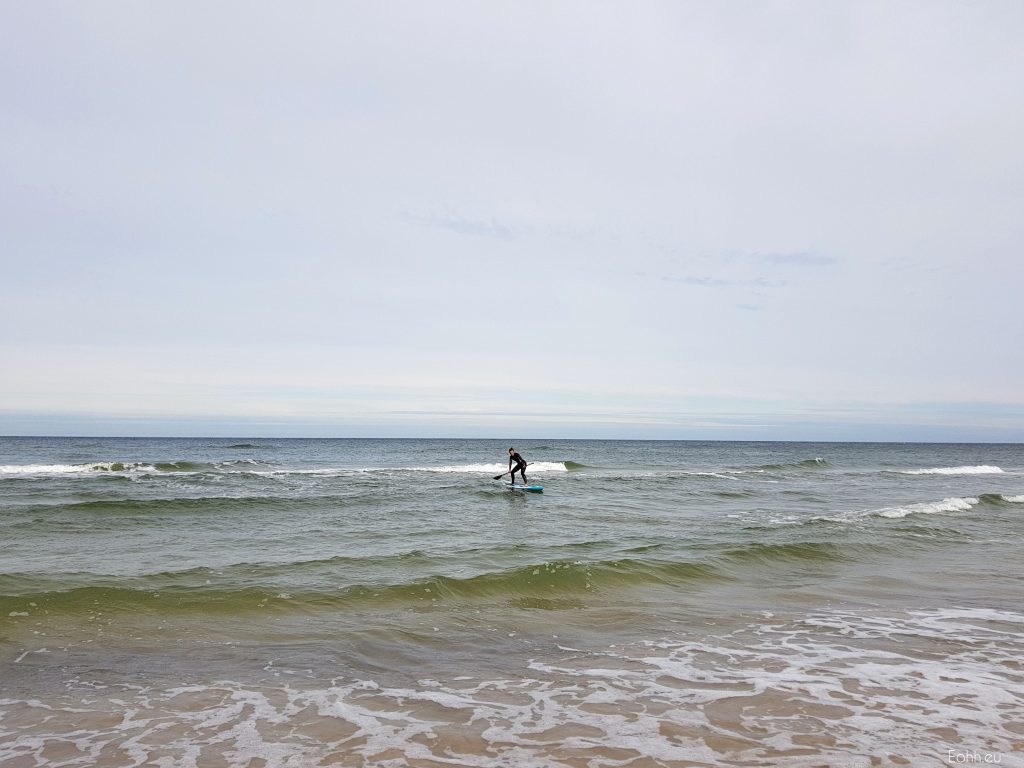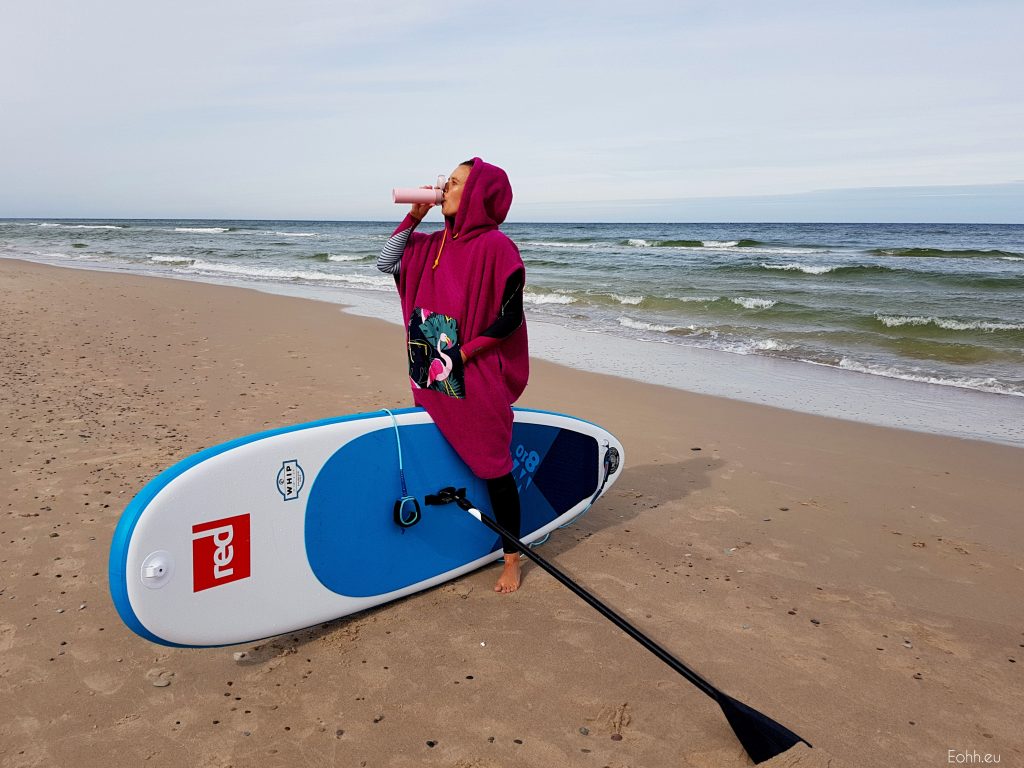 It was very difficult for me to return to everyday life because I immediately started to clear the backlog. I got stuck in front of my computer for the next two weeks. I almost missed the end of Summer. Afternoon SUP with Fabian on Stolsko Lake on September 22nd, 2019 appeared as a great idea to tear me away from work. Looking for changes that have occurred since our last float on this lake during Spring or counting swans gave me a lot of fun. We finished the water walk having supper on the water during which we admired the last sunset this Summer. It was very romantic.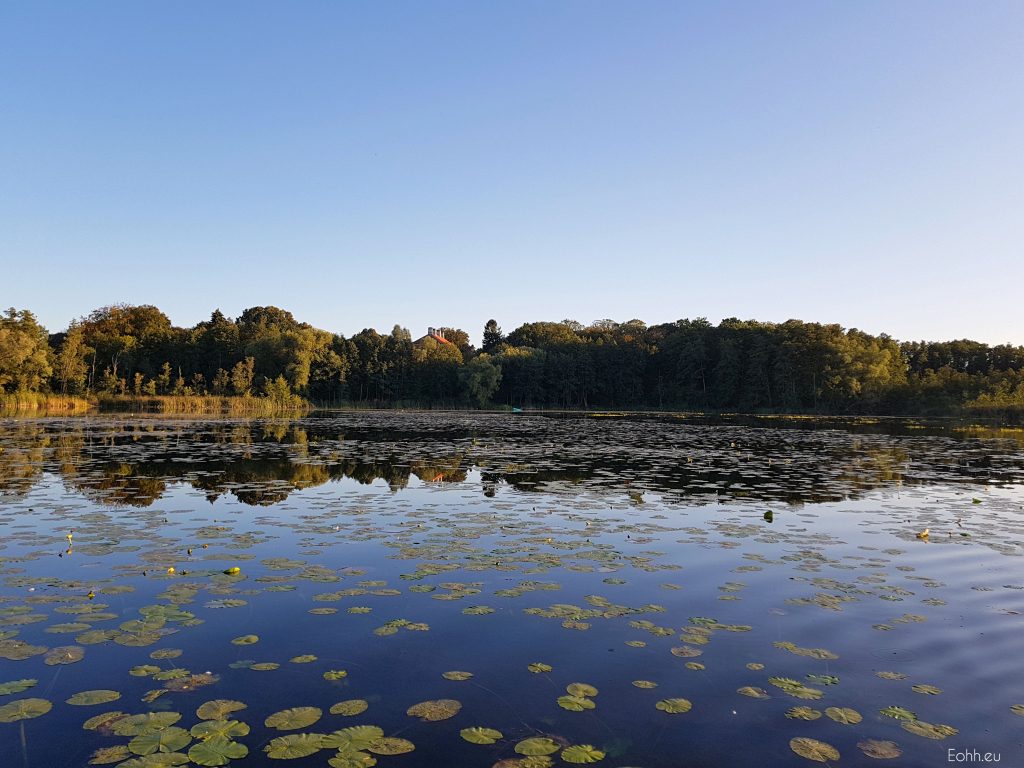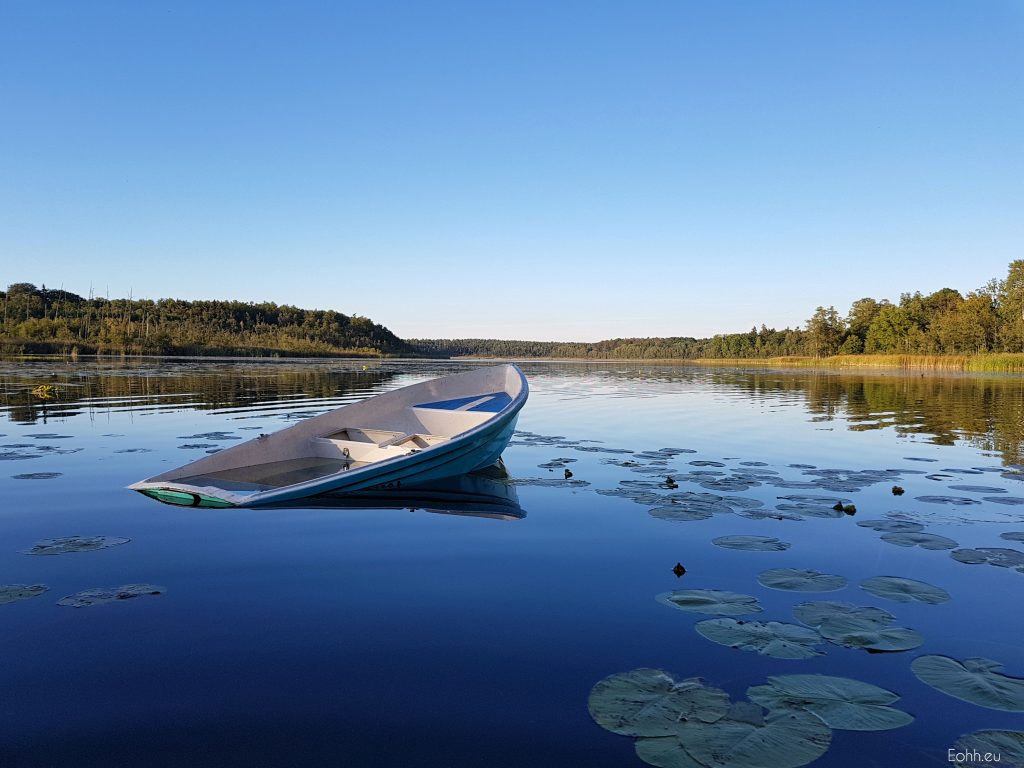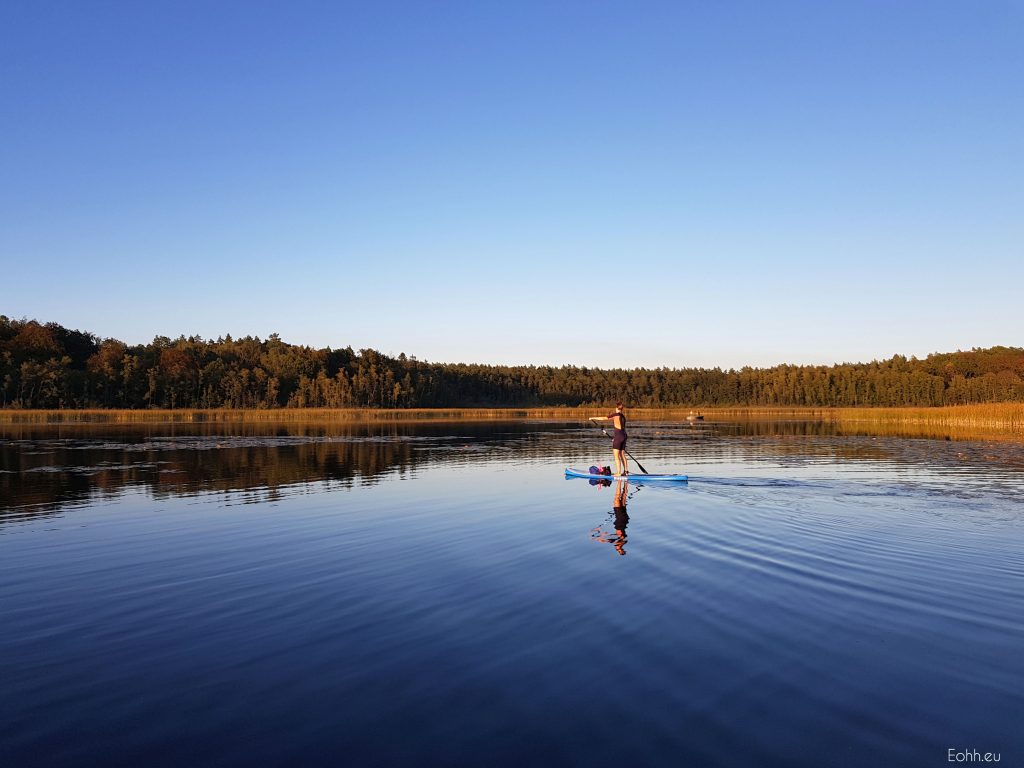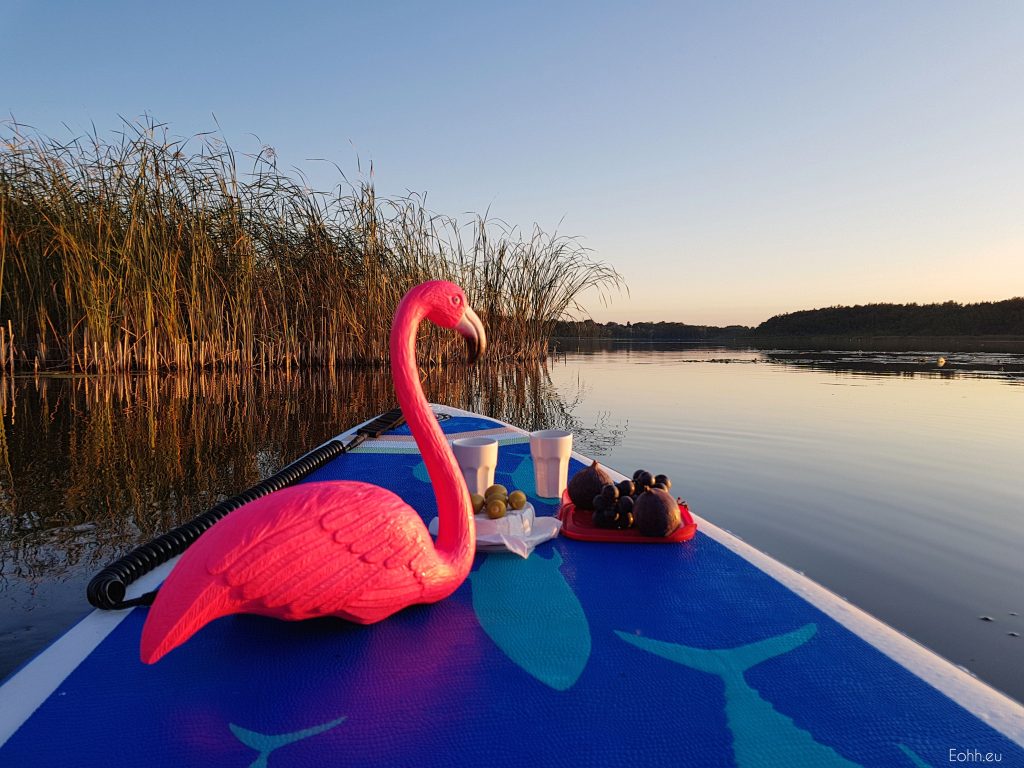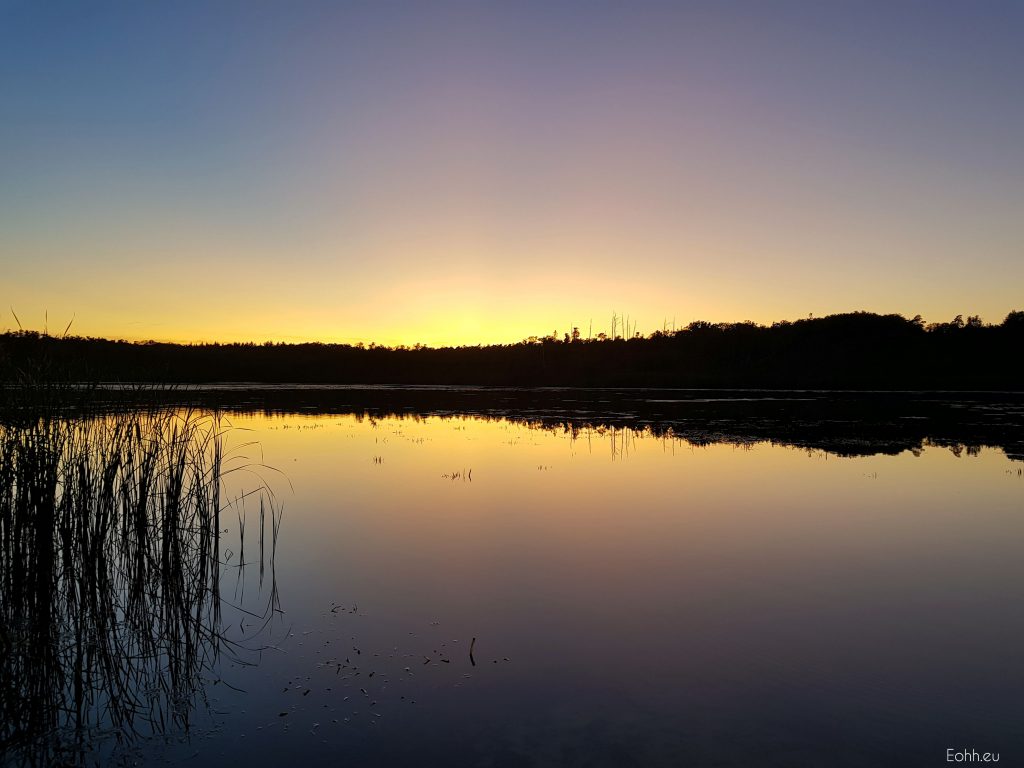 THE END