Pineapples, unicorns or maybe parrots or exotic flowers?
It's hard to follow trends when choosing summer outfits. Clothing manufacturers give us shopping dilemmas each year, which take us more and more time to make a decision. Buying any clothes becomes almost a lifetime challenge because after all what if the chosen cut or pattern will be fashionable only for one season?
I don't mind fashion pressure. If I like something, I just get it even if I look in it childish to my age. I wear clothes until they get worn out because throwing away something passe is something bad in my opinion.
The content of my wardrobe shows that flamingos is my favorite motif which decorate my bag, poncho, brooch, pendant. Even my mom surprised me by equipping me in a cup with a pink flamingo design for the new SUP season.
I'm glad that this pattern has been trendy for over two years. It drew my attention when I was searching for a wetsuit over the Internet. This is what I found on the COLORSHAKE website: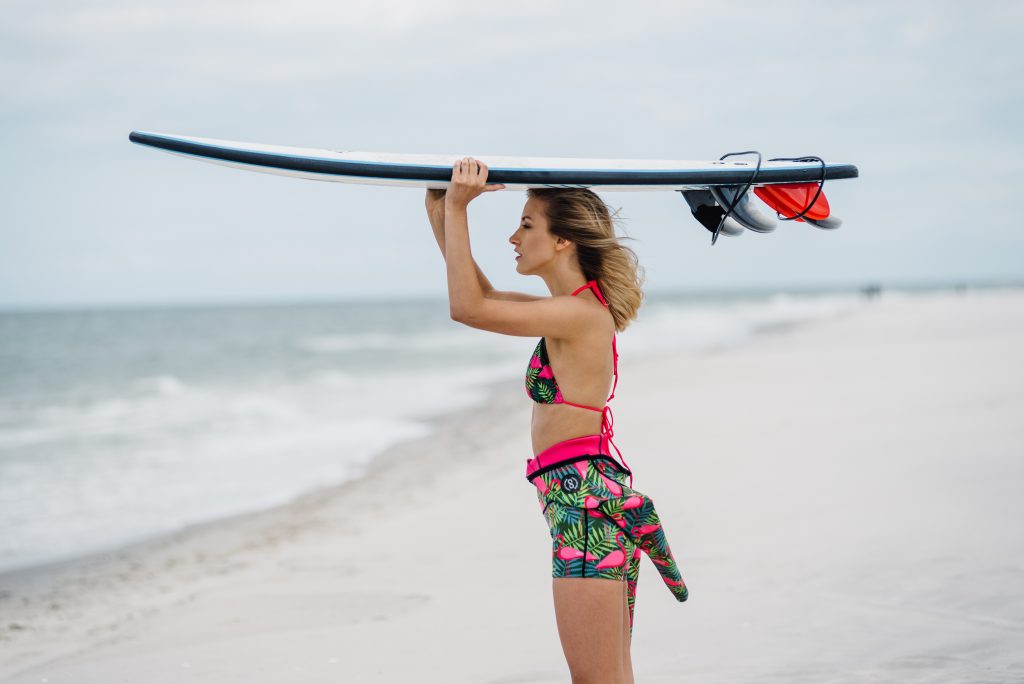 I was astonished that something so beautiful is produced in Poland. Although I didn't make up my mind to buy the wetsuit with flamingos design, the blue poncho appeared on my birthday wish list. This one you already know from my December post.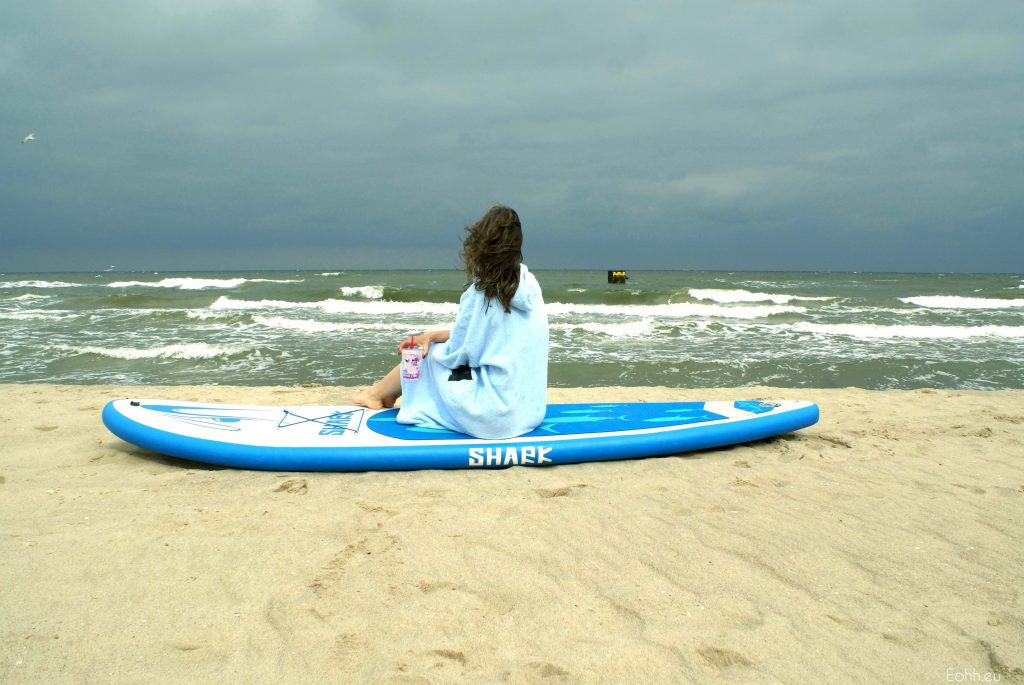 COLORSHAKE sparked my interest so much that I wanted to meet people working for that company and look closer into their offer. Fabrics, technology and quality of clothes dedicated to water sports were those which interested me the most. I reached the goal during my stay in Warsaw in Autumn 2018.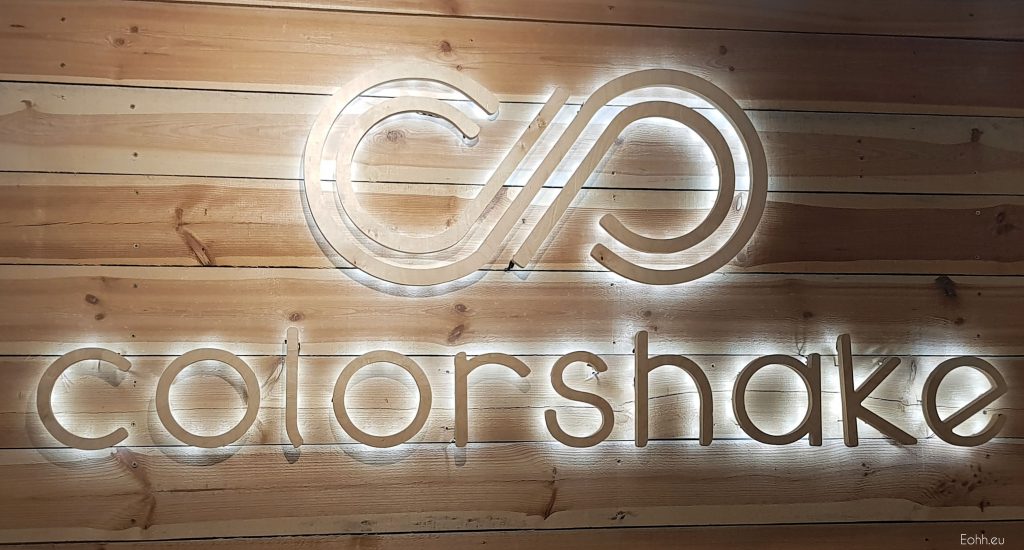 I was enthralled from the beginning of my visit by friendly, family atmosphere prevailing in the company. A thought crossed my mind that it would be nice to work in such a place.
I got an access to almost all sport models from the Originals Collection thanks to the kindness of Ms. Ewa Konstantynowicz – the foundress of the brand. It was priceless experience for me to try them because I could check how comfortable clothes of this brand are.
I was looking carefully at colourful fabrics, details and connections made with concern. It took me a lot of time because my attention was effectively distracted by models, who being dressed in prototypes of clothes from the new collection, were walking along the corridor sharing their comments about the comfort of tested outfits with the design team. I was staring at girls with great interest. I really liked that method of working on the projects.
My visit in the COLORSHAKE showroom was a valuable experience. I found out how demanding is every stage of clothes creation – from design to ready made. And if it is done with passion, having round a team with equally strong commitment in supporting the company's development, it is impossible not to create a brand with a strong position on the market.
The courage in combining colors and patterns is what I admire COLORSHAKE for. Hence, if you are looking for clothes which emphasize your femininity and individual character visit the COLORSHAKE website.