Putting my wetsuit on is a nightmare for me. I don't know if some traumatic episode in my childhood caused my aversion to tight clothes or maybe my body has become more sensitive with age that it doesn't like to be covered by non – breathable fabric. I have no idea. I just don't like it. So it is as it is.
It is very reasonable to float in the wetsuit during off-season, which I have experienced recently, but I can't imagine myself to get into even the thinnest neoprene in the world during summer.
The solution appeared unexpected. I even didn't have to look for solution. An acrobat's costume. That is how I called my new outfit for summer floating on SUP board. It is gorgeous, isn't it?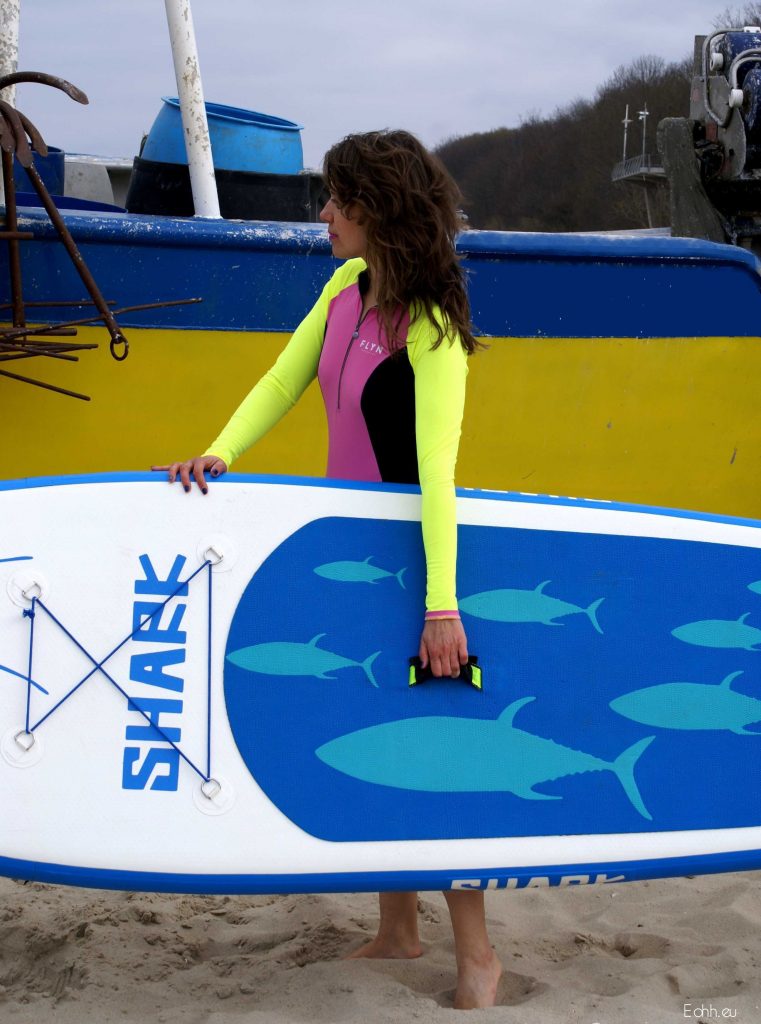 I bought it by chance in Warsaw six months ago, during my visit in the COLORSHAKE showroom. To my surprise, the FLYN – leader in production of neoprene wetsuits in Poland – was located on the same floor. Why didn't I notice it's existence before?
I felt like in paradise. The display was full of wetsuits made of colourful neoprene. Exotic patterns drew my attention. Simply beautiful. It was really hard to pass them not paying attention. The choice was so difficult that I measured everything one after one, giving myself a chance that I would somehow come round to the neoprene, also the ecological YAMAMOTO available in the FLYN's offer.
However, when I saw a light, colourful swimwear with long sleeves I knew that it is what I would like to float on my board during warm days and what will be my protection against the sun and wind.
My body fell in love with the softness of the fabric (a mix of polyamide and spandex) and the combination of colours emphasized my shape. It's flexibility is another advantage, so not only the outfit is very easy to put on/take off but also provides freedom of movement.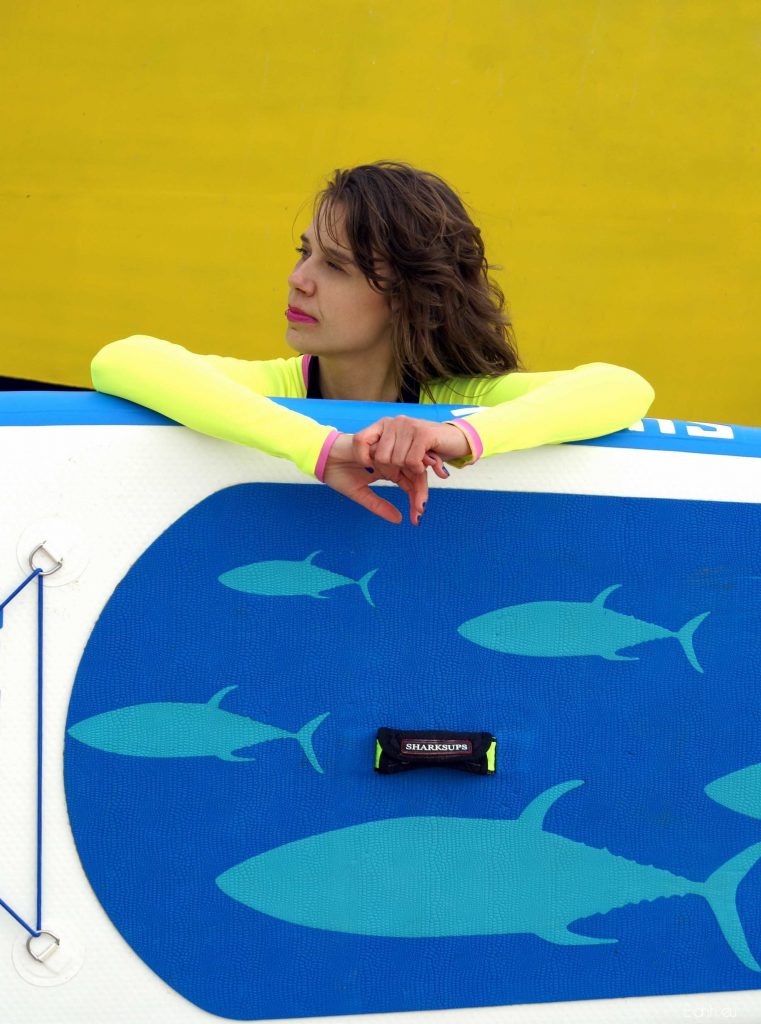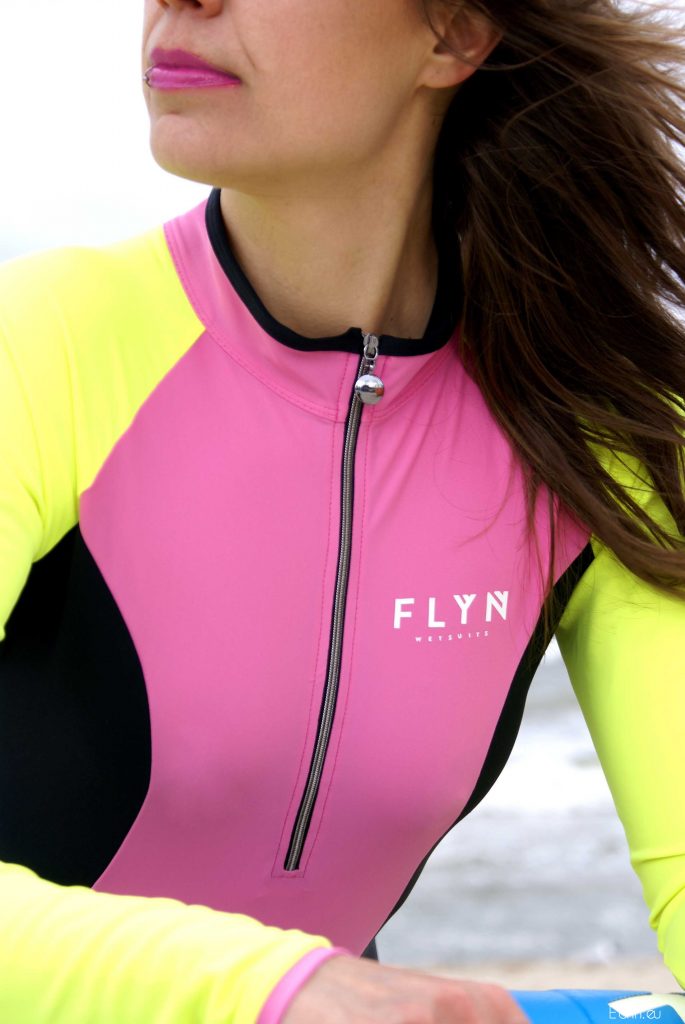 At the end I found something good for me. I found the wear that matches my character. I finally found an outfit which I feel comfortable in. This is like my second skin.
I wear it occasionally at home so far. I run around the rooms, jump and bend to the rhythm of the music pretending to be an acrobat, gymnast or ballerina, which I make my family laugh at me.
I'm really looking forward to this summer. I can't wait to test the swimwear in water.
And during off – season? Maybe I finally dare to dress it on SUP Yoga or SUP Fitness classes at the pool.