Preparations for my trip to the seaside at the beginning of May made me clean up my wardrobe more than this time of the year. Like it or not, I had to find time for verifying my sport clothes, those for SUP which number has grown during past six months. I forgot about new products bought in Autumn for the SUP Season 2019. So I enjoyed once again finding – somewhere deep on the shelves – not used yet gadgets.
The content of my wardrobe revealed the truth about me. Yes, I have a weakness for ponchos. The versatility of the outfit is the main reason which I use to stifle my remorse after buying another one.
I had an opportunity to test my willpower two months ago, since I made an Instagram friendship with 7084 company – the Polish manufacturer of surf clothes. The Surf ponchos HugMe are their brand. I'm not surprised that these products are the most popular considering the design, materials and quality. They are available for adults and children, men and women, young and old. You can buy unique models for the whole family in one place.
I wasn't indifferent to a poncho in Magenta colour, with flamingo print on a deep pocket. I added a bag marked by the same bird motive to my basket immediately with the poncho. Now the third poncho in my collection has been hanging in my wardrobe since April 1st.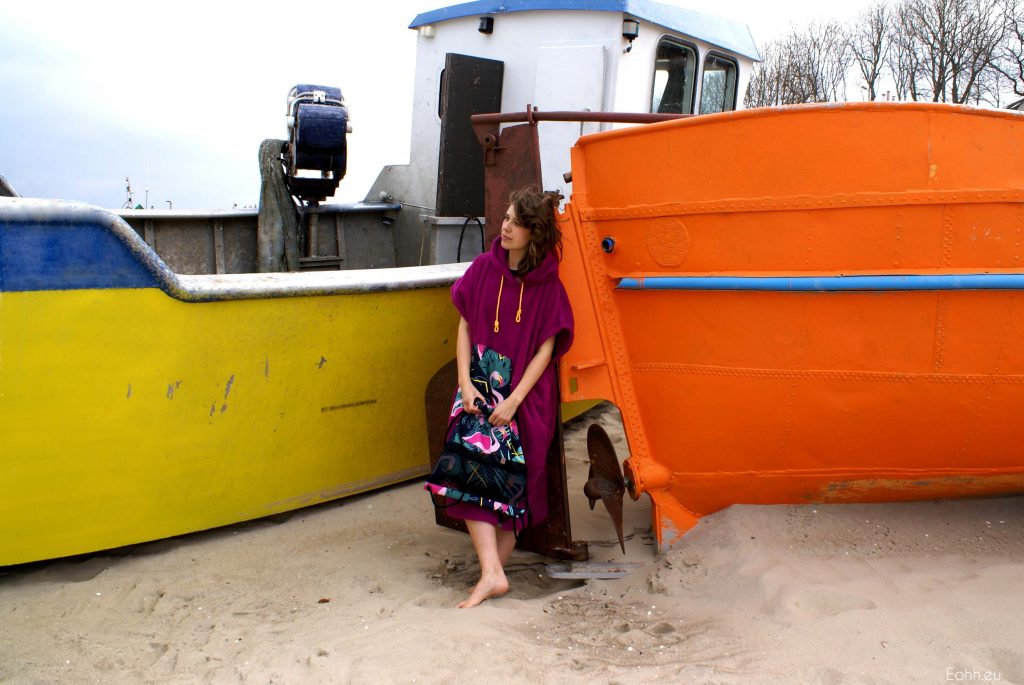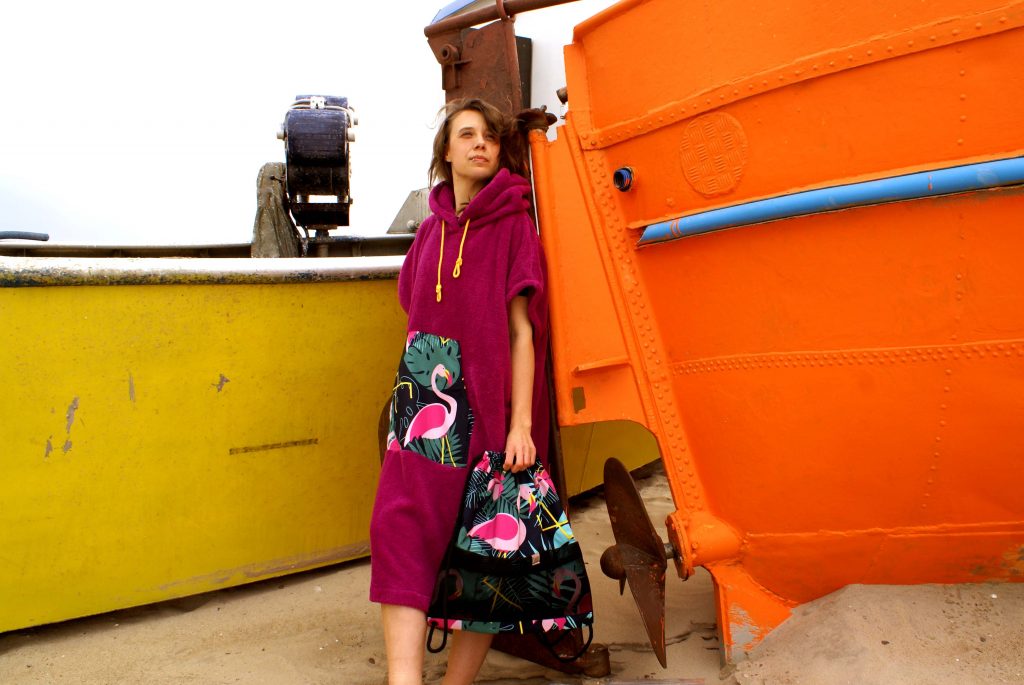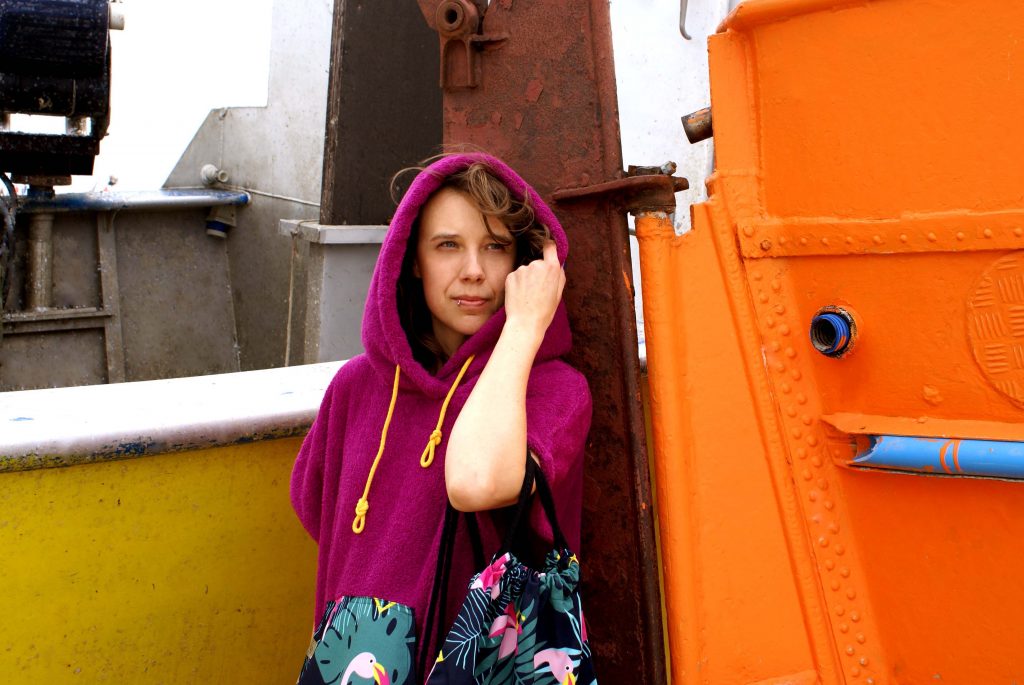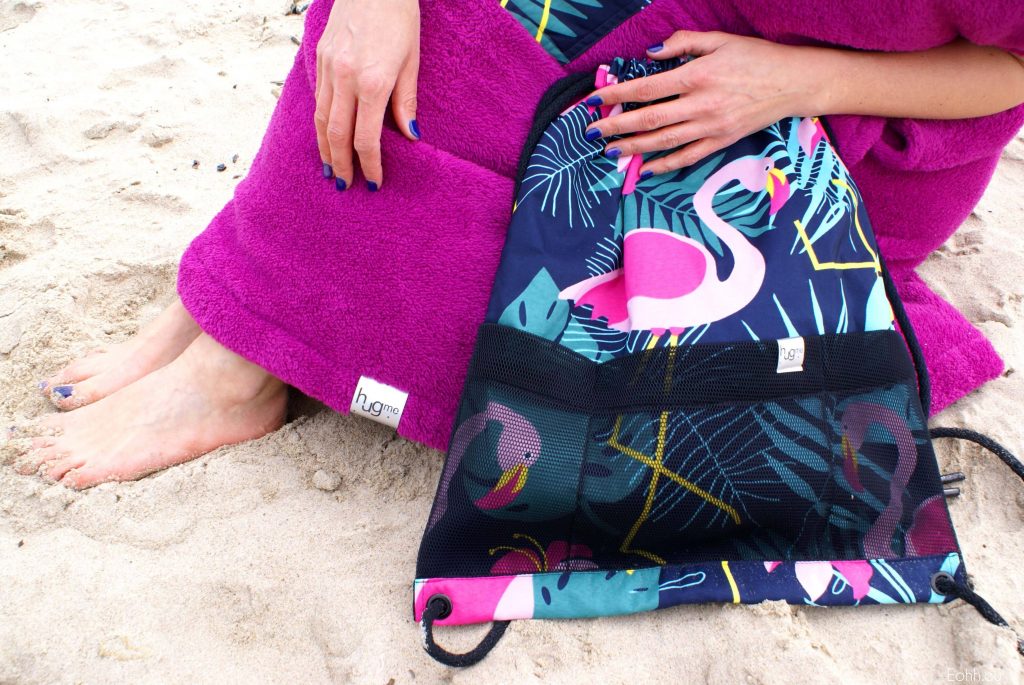 Despite the short time of poncho's use I managed to try it in various circumstances and conditions. It accompanied me when I was healthy and ill, in warm and cold. I was wearing it while: resting at the Baltic Sea, warming my body after having bath, fighting with the bad cold, keeping busy round the house during lazy evenings, sleeping. It has been proven well for me in every situation so far. Satisfaction!
Okay, there is one disadvantage… Poncho very attracts the interest so I'm often bothered to answer the question about the place where I bought 'something that precious'.
As far as the purchase of another poncho is already a whim for me, it should be a must have in your case. I can't imagine my sport clothes without this cover.
This is a good investment that will surely serve you for several seasons.
SURF PONCHO HugMe IS:
LIGHT
I very often forget that I have it on my body. It doesn't take much space after folding which is important when transporting my SUP gear.
WARM
Although my model has short sleeves, it provided me comfort on a cloudy, windy day, when temperature was 5°C. It means that I can wear it out of season too.
SOFT
This feature was expressed best by my friend's daughter: "As if I was hugged by a teddy bear". Poncho is so delicate and pleasant in touch that I can use it having sun irritated skin.
WATER ABSORPTIVE and FAST – DRYING
This features I expect from SUP clothes.
I suggest you to buy now, especially that the code SUPGIRL is still giving you a 10% discount on products fromhugmehugme.pl
You have time until May 16th !