Going at the seaside during holidays it means that I'm crazy or have a good reason.
14th edition of the Water Sports and Recreation Fair "Wind and Water on the water" was an event to which I broke my rules and decided to spend four hours in crowded and hot train.
This time it was located in Yacht Marine "Marina Gdynia" which not only demonstrated prestige of the event but also appeared as a perfect place for promoting sea sailing and water sports. The cause of my participation once again in fair was an opportunity to admire over 100 boats on the water. The summer edition definitely made the biggest impression on me. Look at photos. The surrounding and the weather was enough to show the beauty, character and design of the boats. All of them looked luxurious.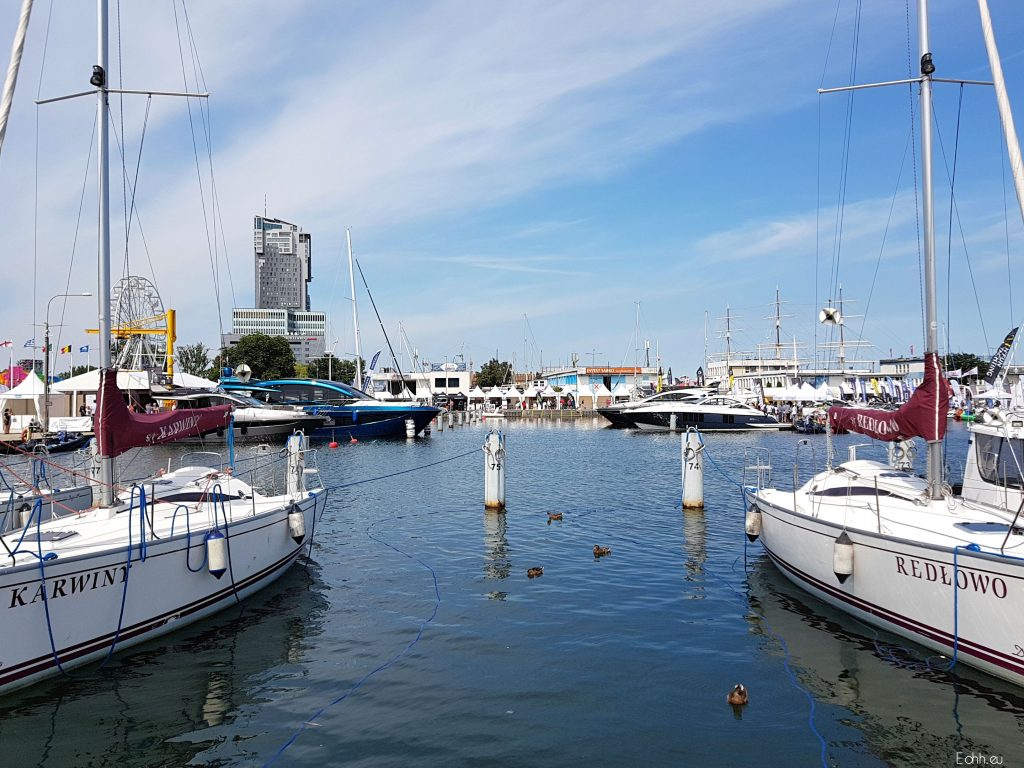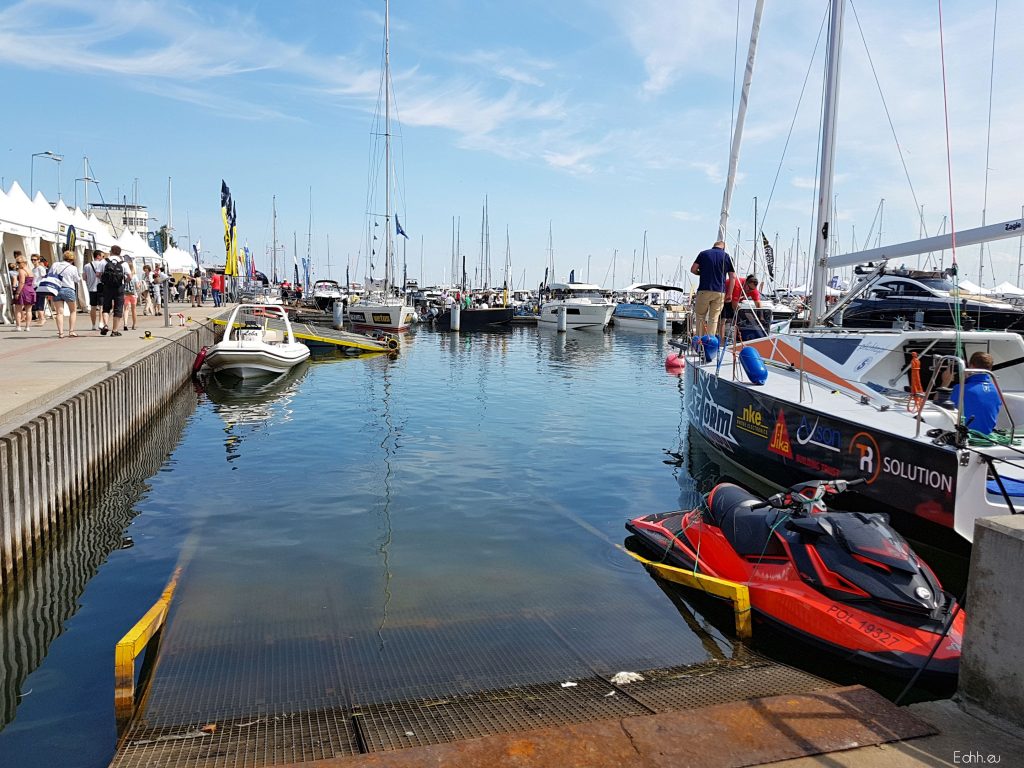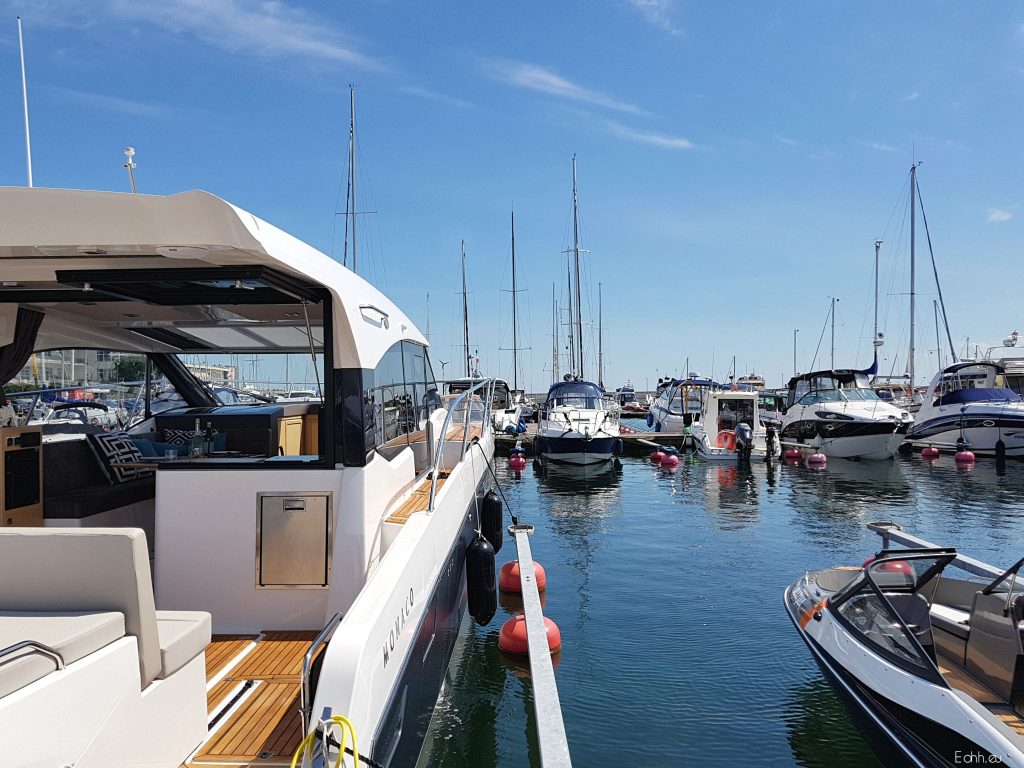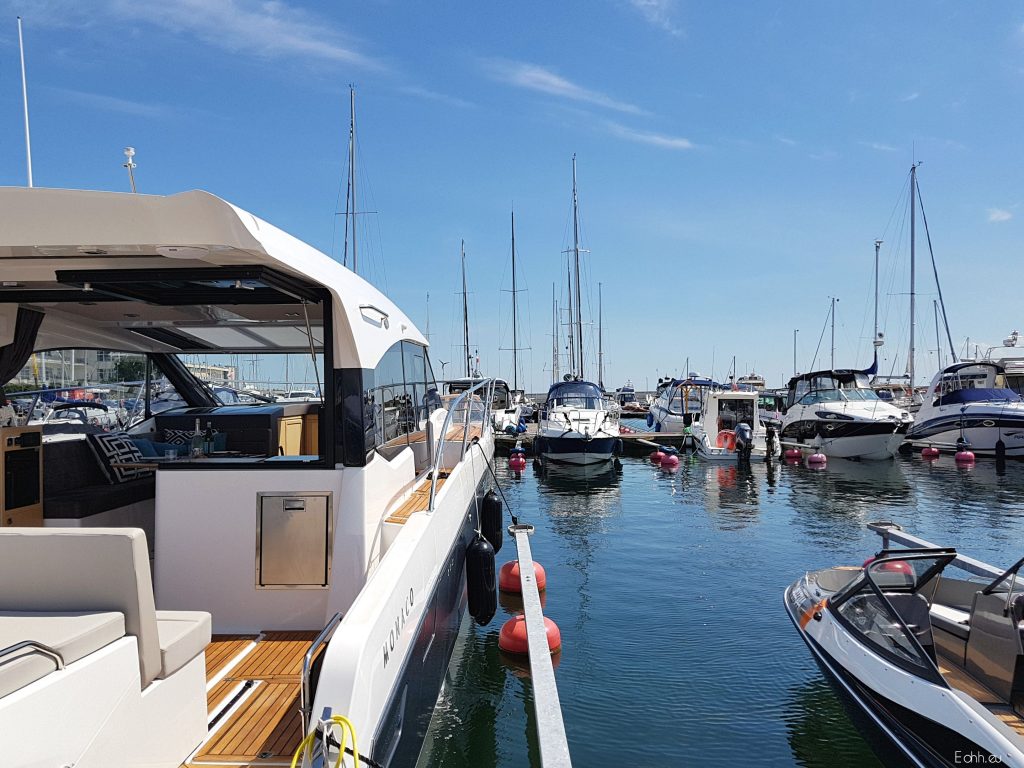 I put my special attention to navigation systems, arrangement and fixing methods of the equipment because of my professional knowledge in the maritime industry. Probably I was the only woman on the fair focused on this type of technological news.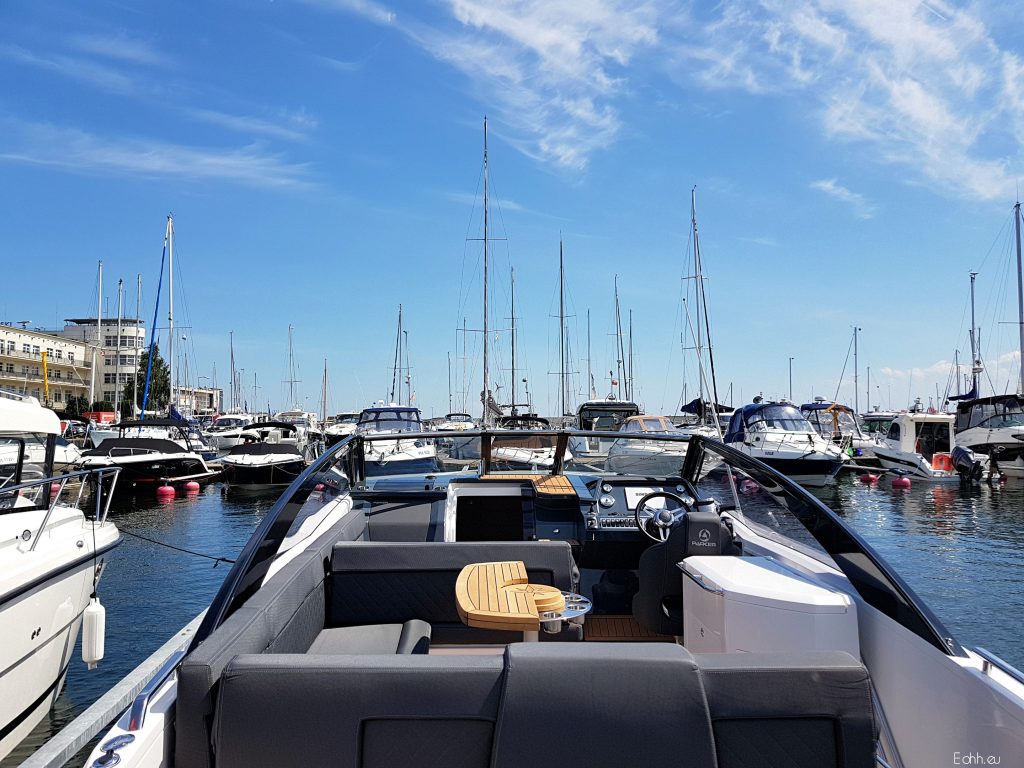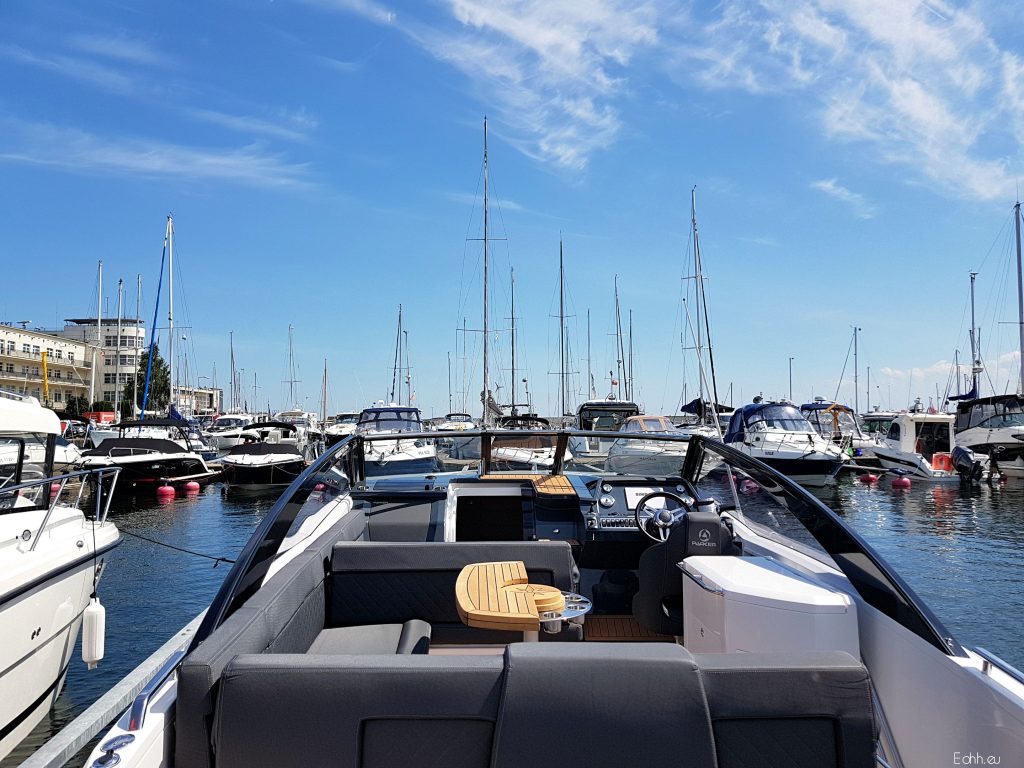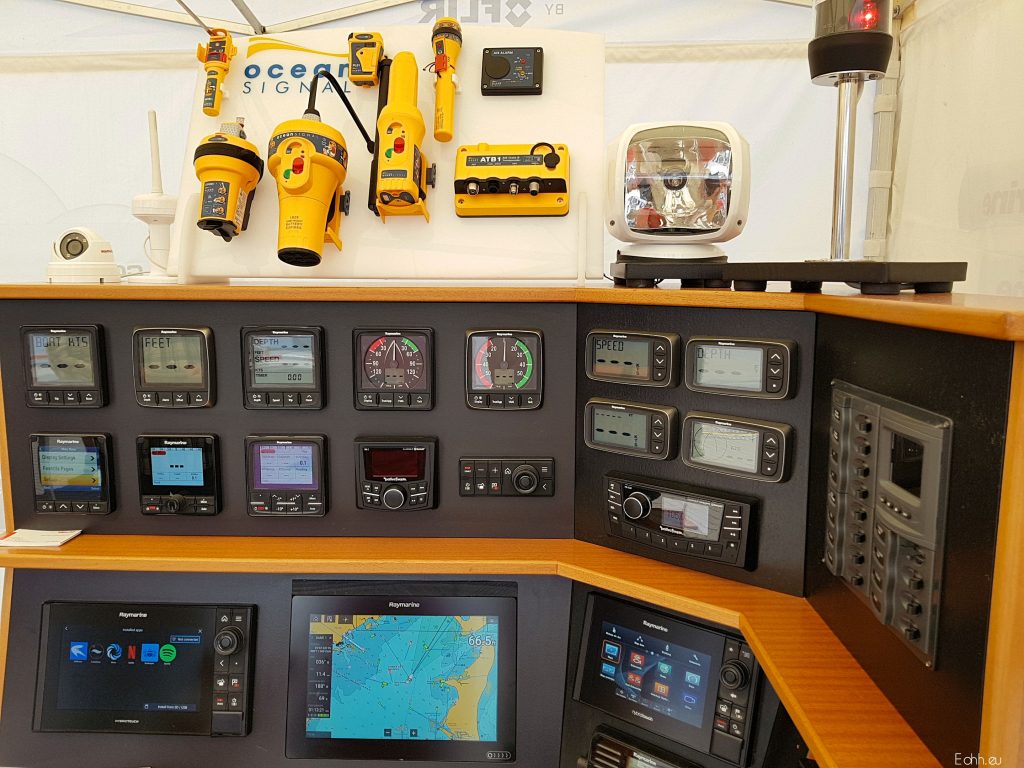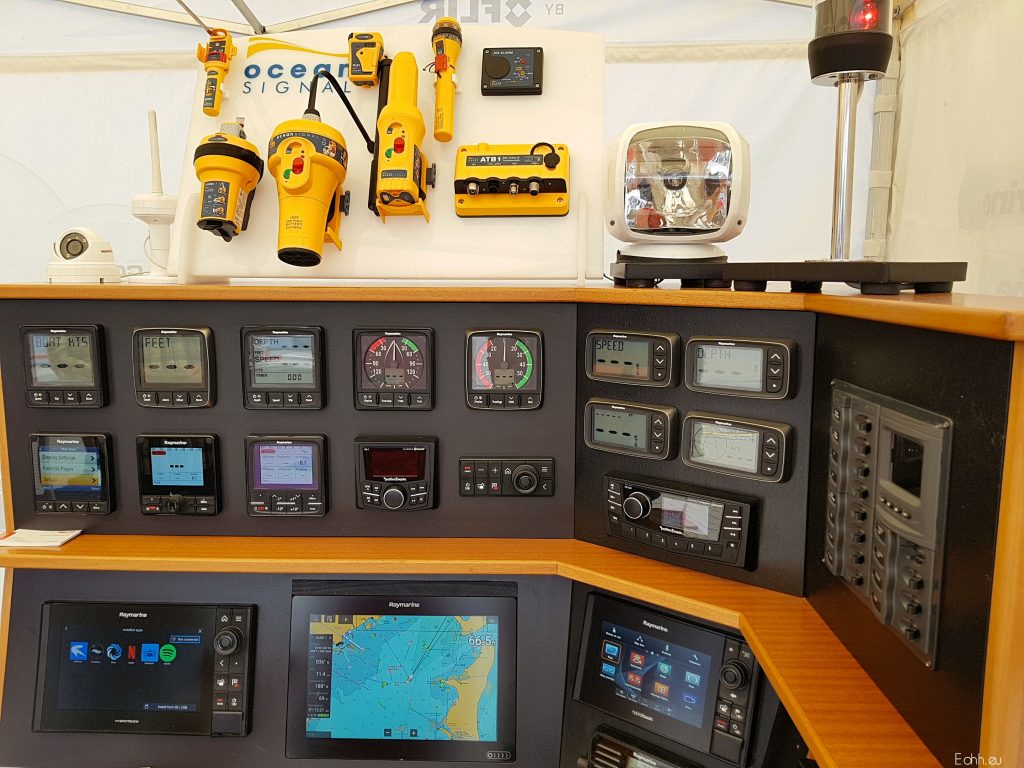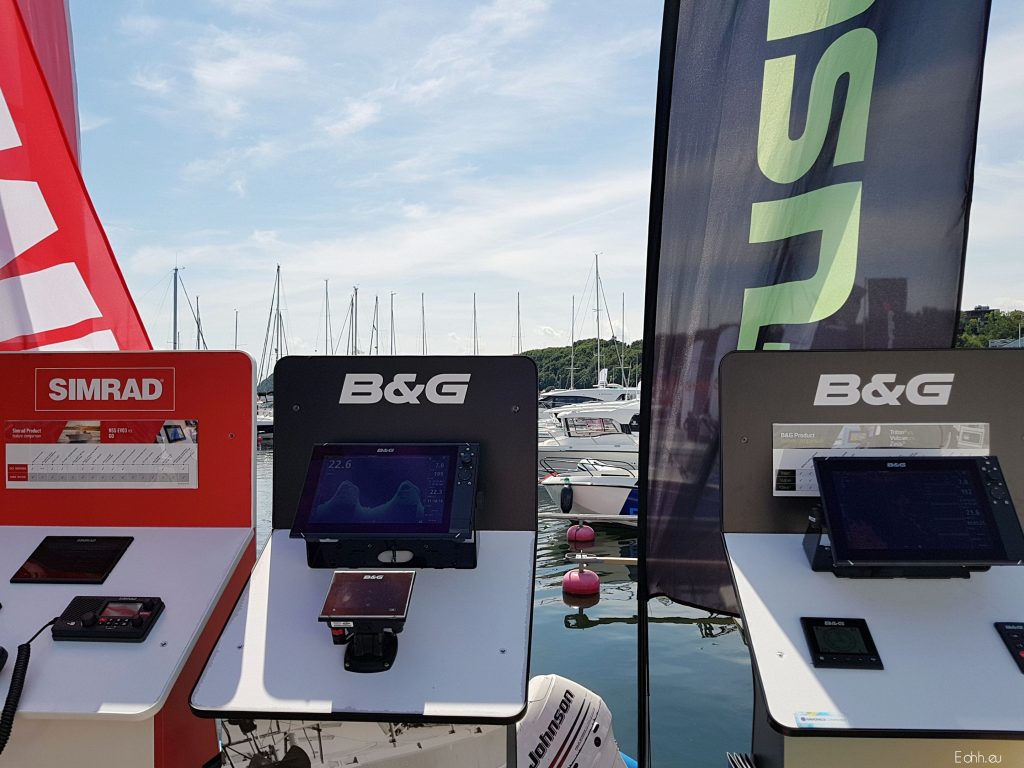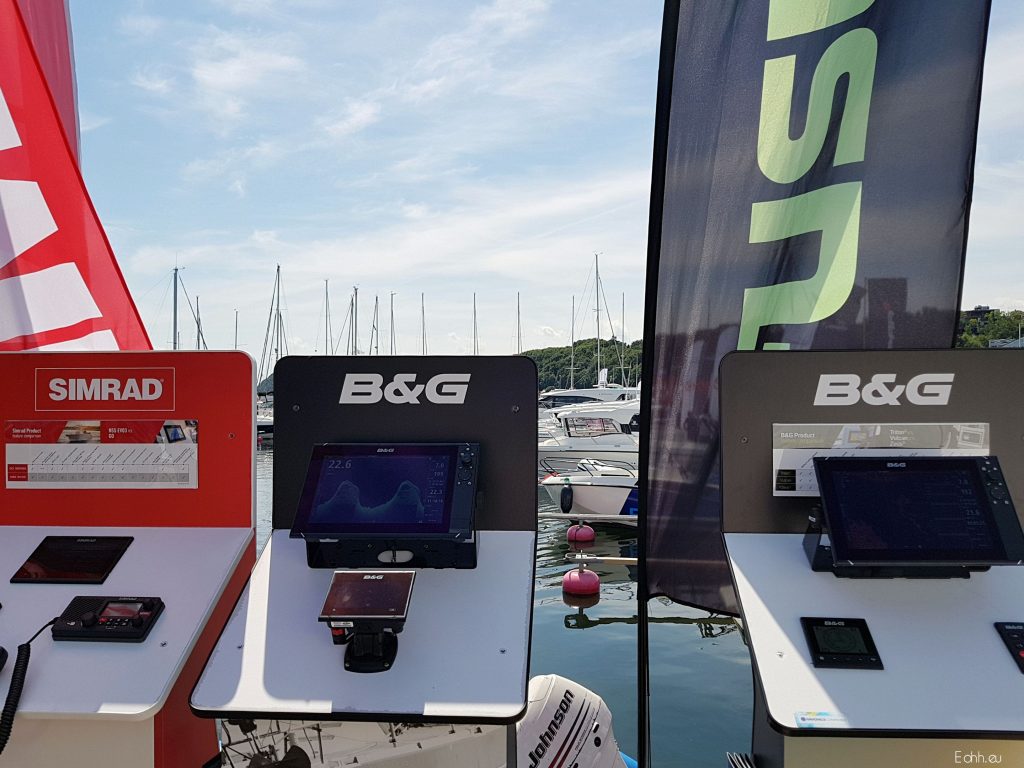 Increasing interest in water sports and tourism causes development of infrastructure. Undoubtedly float modular cubes made of polyethylene are more often used elements to build floating jetties and platforms. This type of solutions were presented by the Polish company Roto – Tech. I liked the location of their stand on the cube platform as a great idea of promoting their products.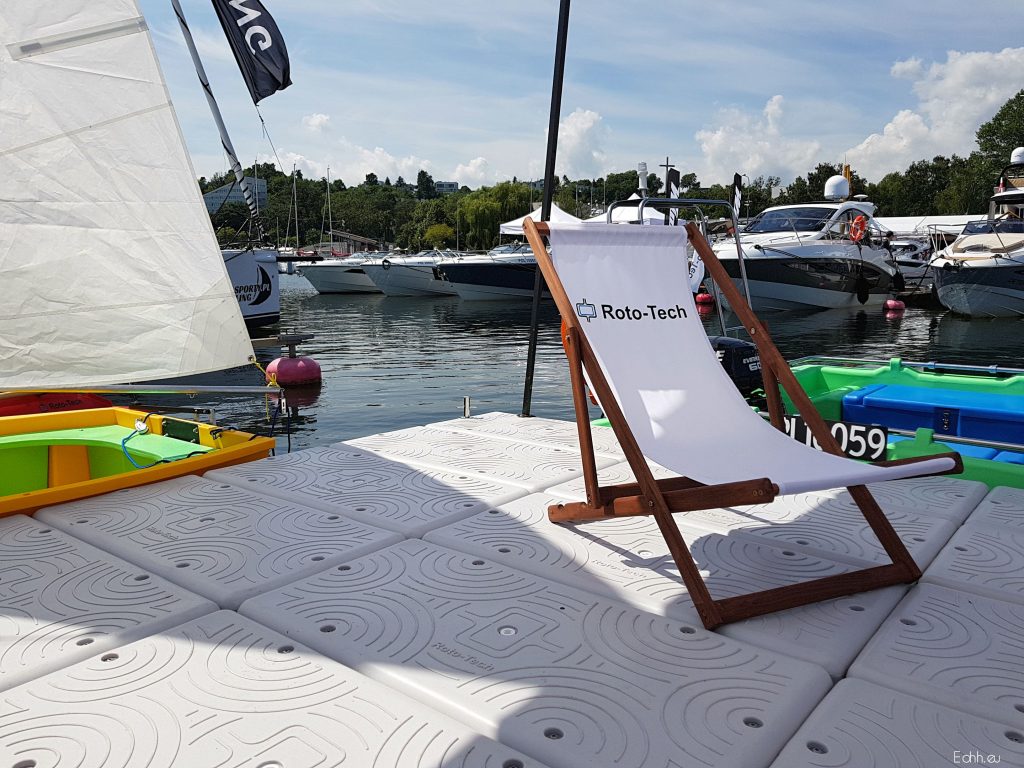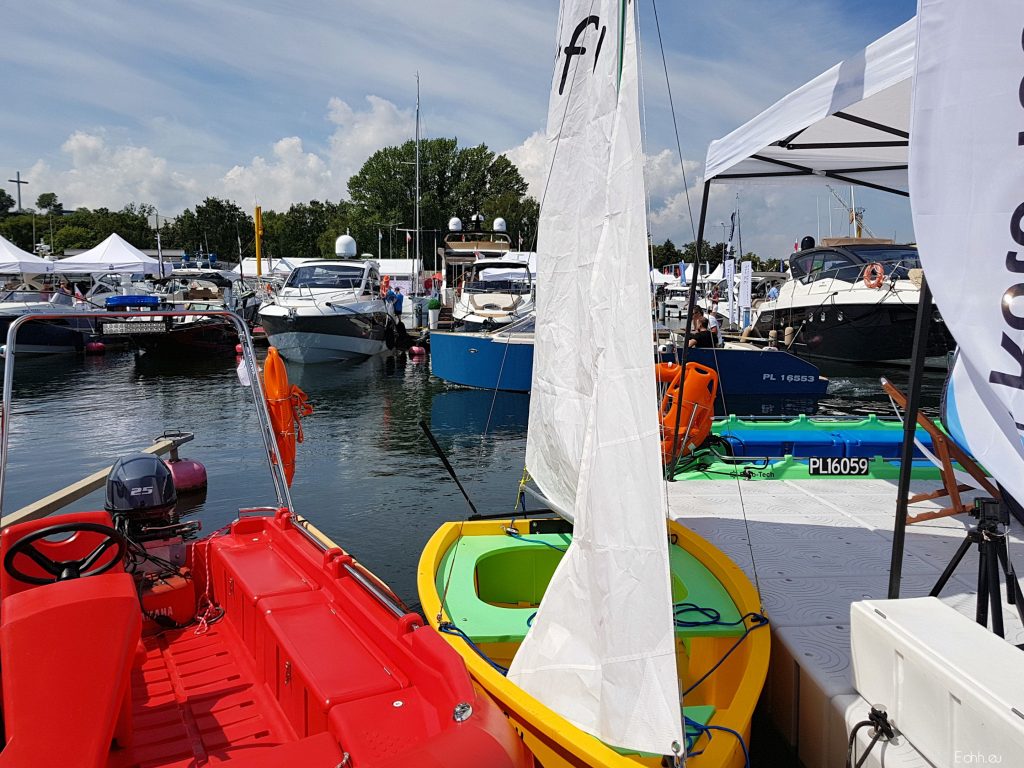 When I was a hydro constructions designer I was dreaming of having a floating office moored to a quay on the Odra river in the center of Szczecin which I intended to make my company an identification mark. If I could make my dream come true my office would look like made by FLOAT company. I'm glad having a chance to admire during the fair this fantastic construction in close look. What encouraged me to get in were form, light and white ascetic interior. Pay attention to the floor. Isn't it stunning? I have been dreaming of running my own floating guest house somewhere on Drawsko Lake District offering sightseeing the neighbourhood from SUP boards.
Look for the company offer and check how you could possibly live. It will impress you.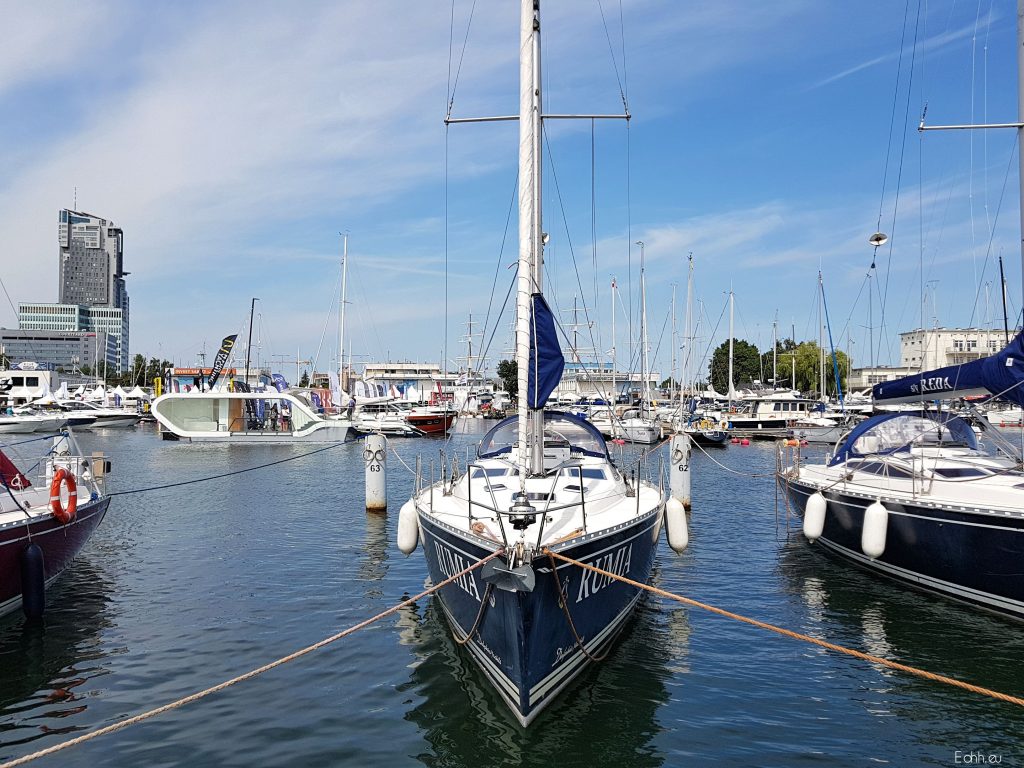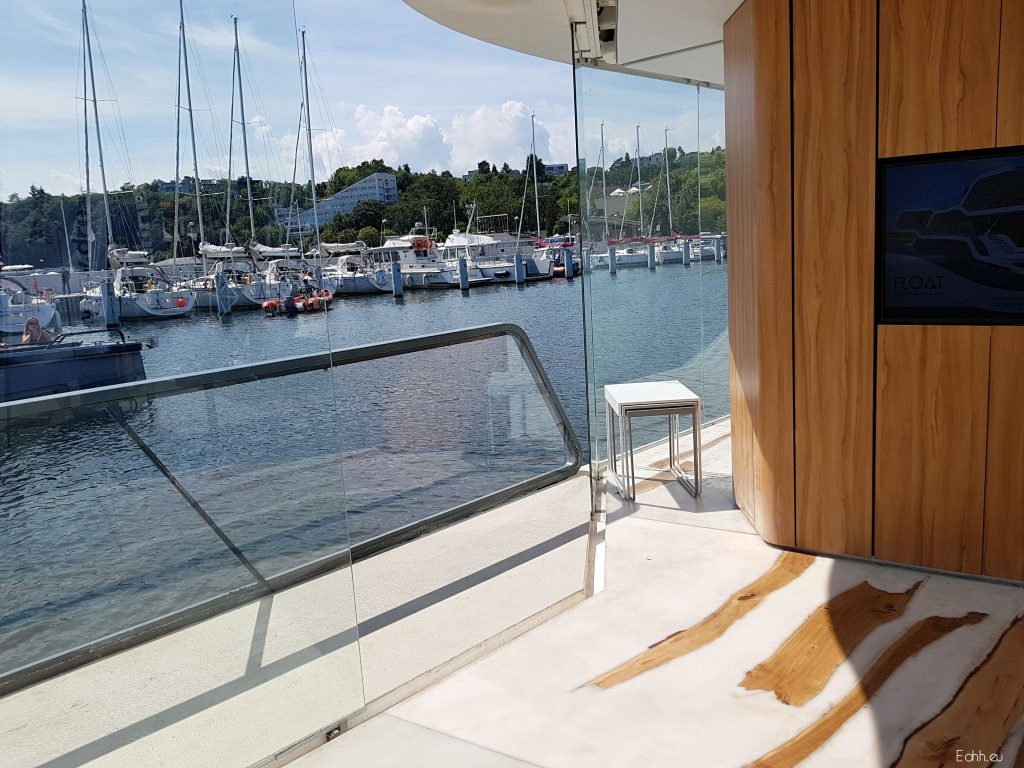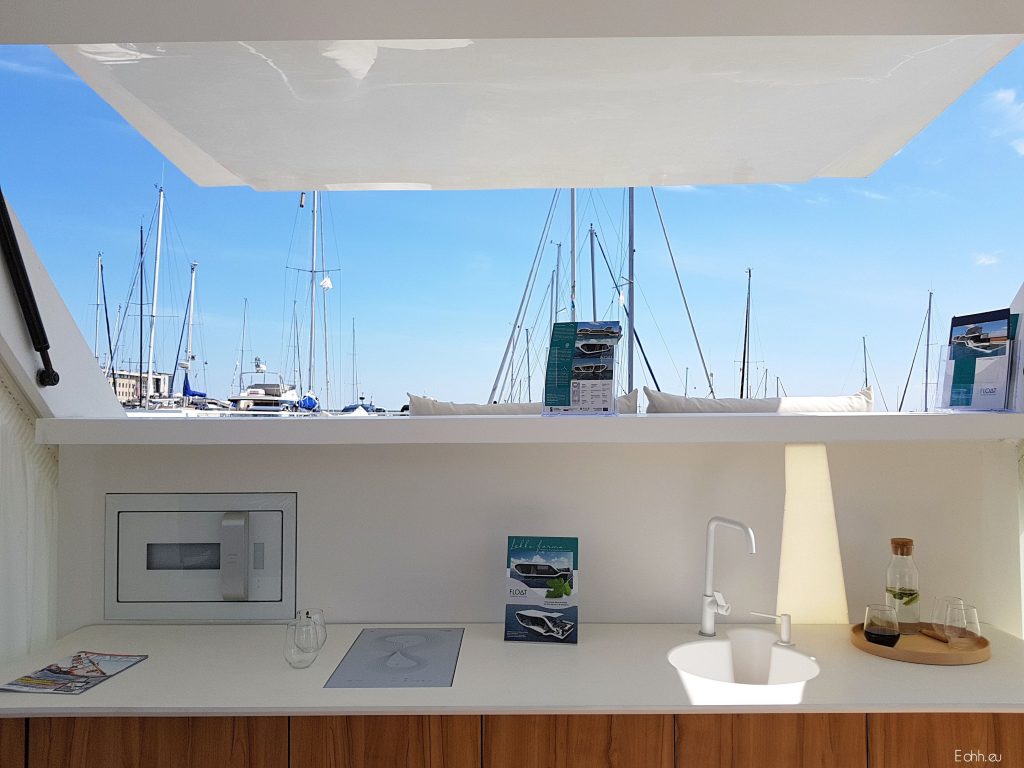 Although the number of exhibitors of water equipment was definitely lower than in Warsaw I found something for myself.
Stand Up Paddle was promoted by Taurus Sea Power – distributor of JOBE brand in Poland. Having no outfit for water didn't let try the Jobe Aero SUP Volta 10.0 board. I hope such an opportunity will come soon. I'm hopeful that the company will come to Szczecin. I got a thick catalog of products as a gift. Their offer is so great. JOBE provides everything you need for water sports.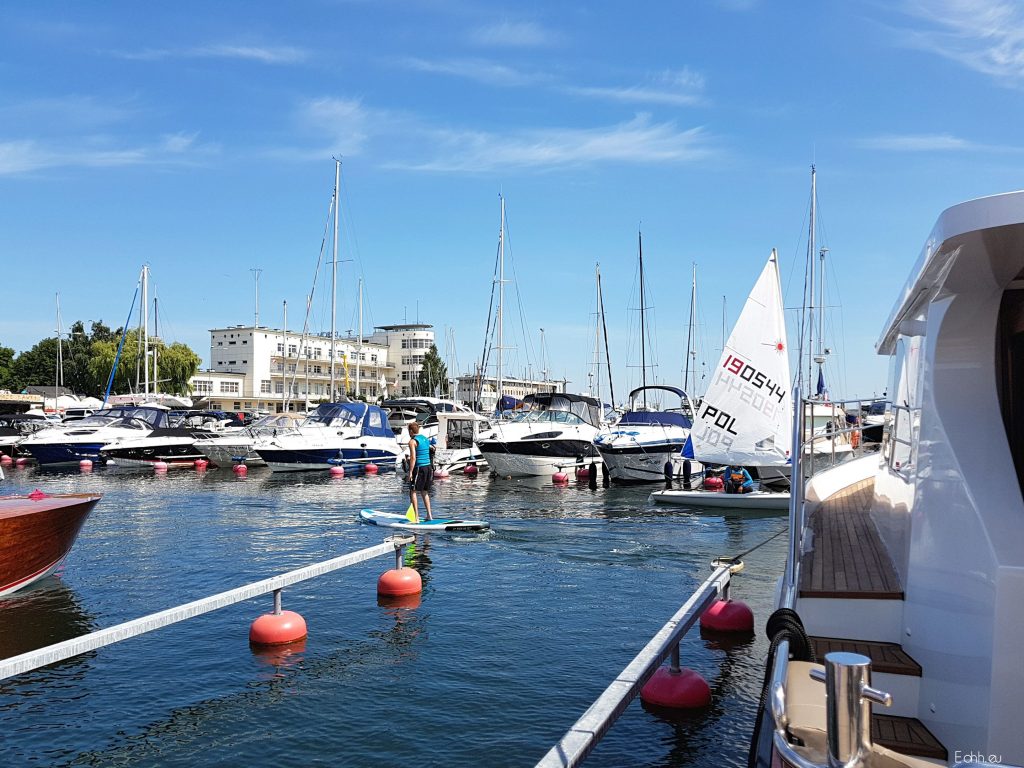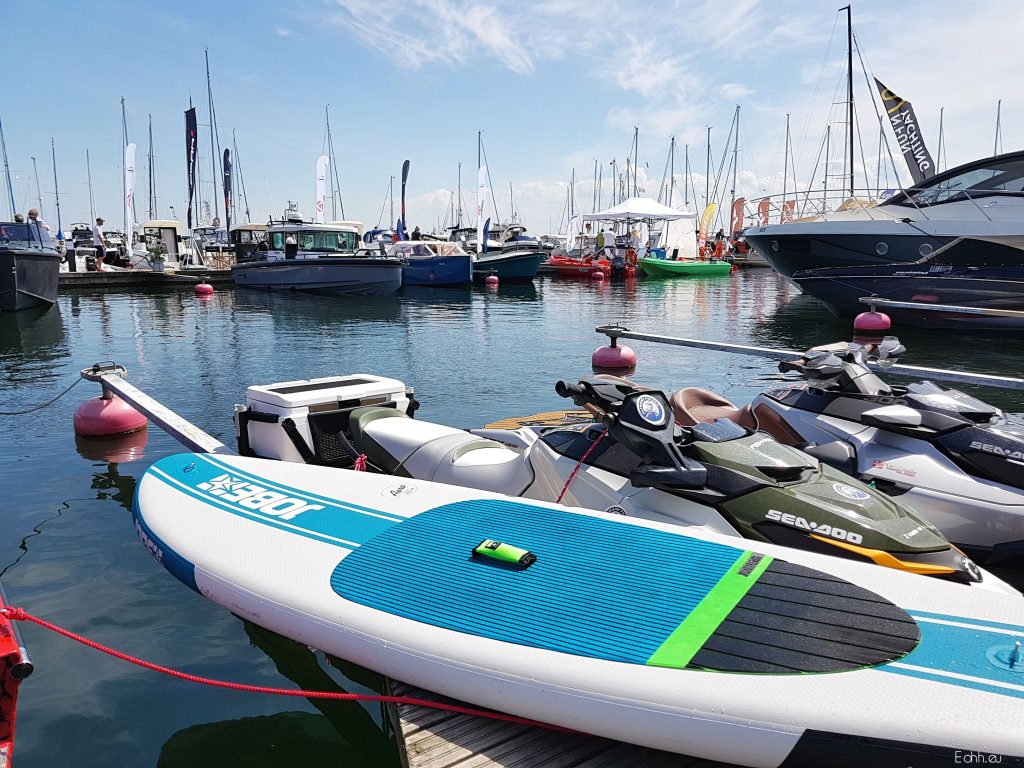 My fascination of surfing didn't let me ignore the stand of MOTO SURF company presenting Mako Slingshot motorized surfboards. Potential of jetsurfing equipment is really impressive. An imagination of myself flitting on the board on the Odra river and the Baltic Sea speeding at least 40km/h soon appeared in my mind. It was only the price that brought me to Earth. You have to pay 30 000 PLN for this pink marvel.
Interested? The company will be present at the WATERSHOW SZCZECIN on August 10th during which the Polish Championships in Moto Surfing will be held. Come to see!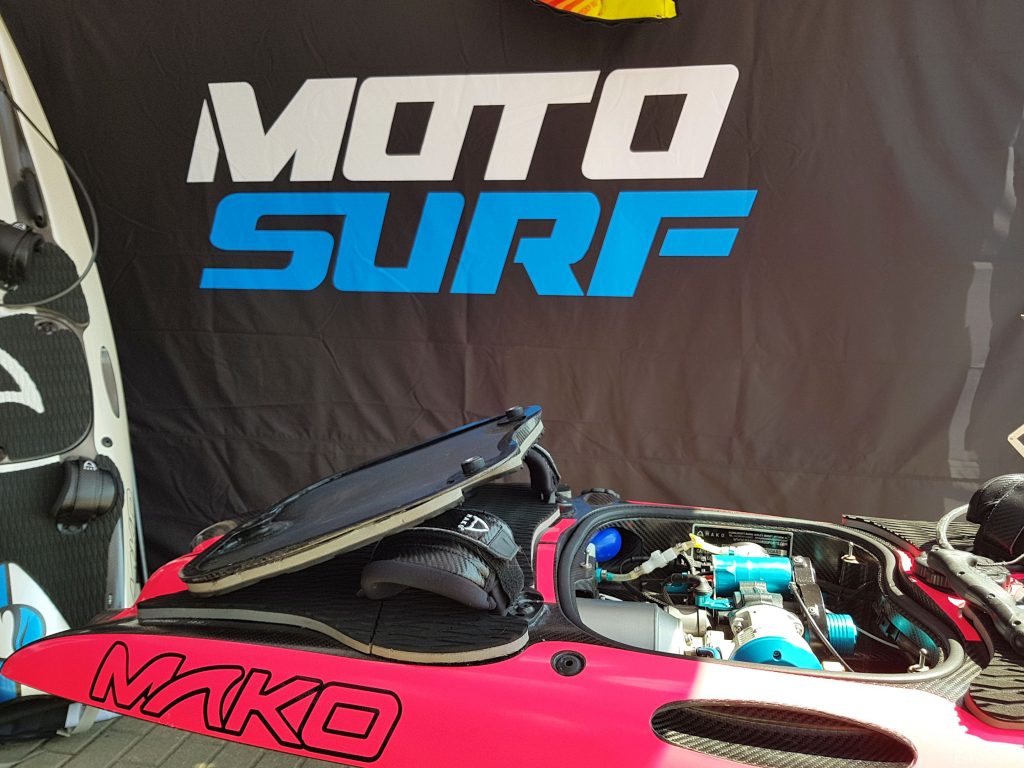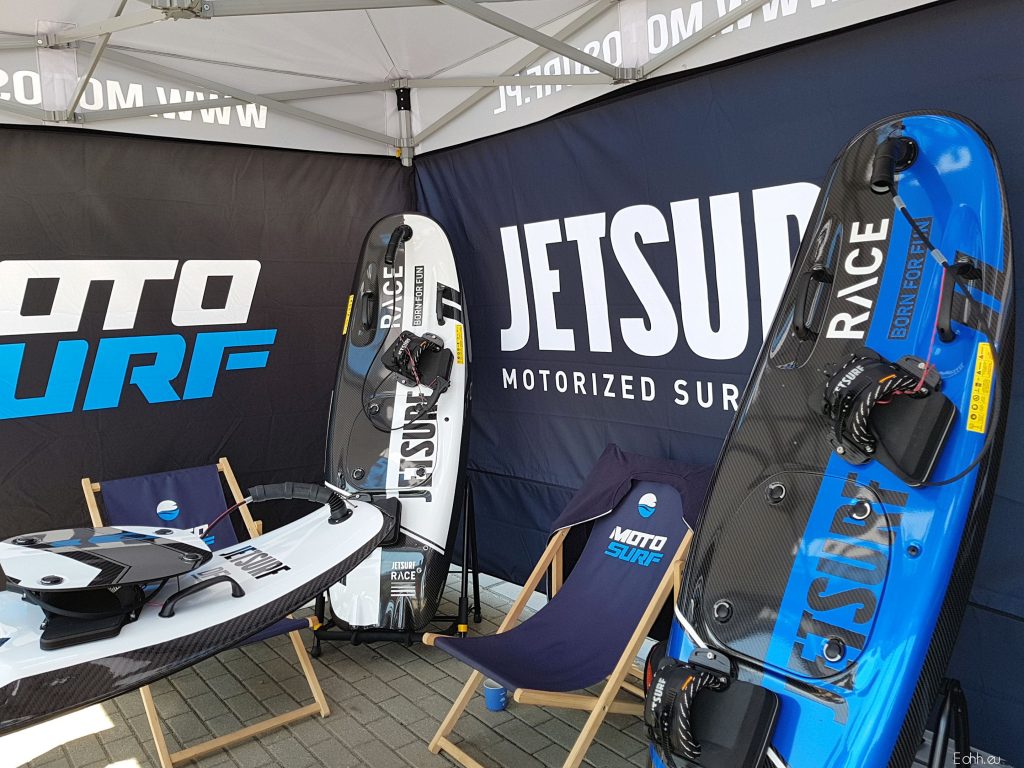 The Water Sports and Recreation Fair "Wind and Water on the water" is one of the most prestigious events in the yacht industry in Poland. It is also a promotion of Polish companies which competitiveness on foreign market has been increasing year by year.
The fairs are for me a chance for professional and personal development. I can't imagine that I would not participate in subsequent editions.
See you next year.