The feeling of excitement about beginning of the SUP Season 2019 has been with me for over 2 weeks. It is still hasn't gone although I implemented the first part of my plans to the reality. I'm at the seaside, at the 380th km of the Baltic coast. I'm sitting in the same place that was captured in the picture which I used in the first post of my blog Engineer on High Heels. I'm already in a different stage of my life than then. I'm breathing the sea air deeply, I'm smiling and my head is full of ideas how to spend my time more effectively instead of anxiety.
I can't imagine to spend long May weekend anywhere else than at the Baltic Sea. I don't want to open SUP season elsewhere. I feel and rest best in this place. I like this area. I feel addiction to the sea. I'm fascinated by it's unpredictability which makes floating on my board more demanding. These conditions suit me the most. There is a mental dimension too. Being in this place every year allows me to appreciate changes in my life and see the differences between the person I once was and the one I'm now.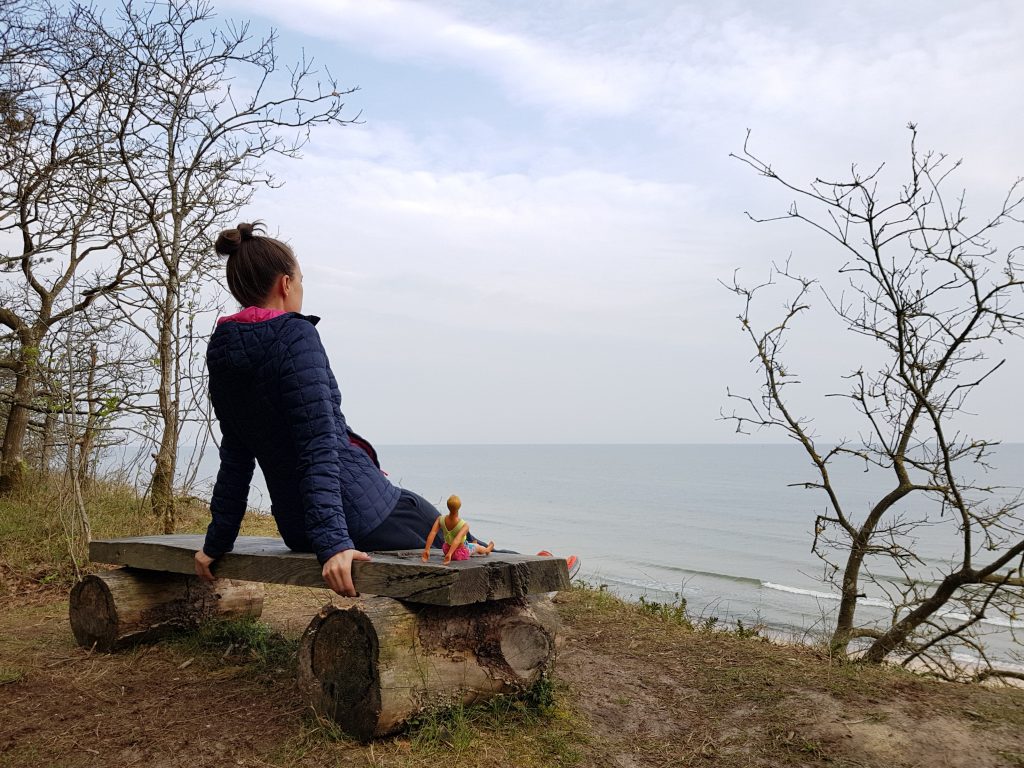 A bench on the cliff is the point where I look at the sea and my life from. Morning walks to this place have become customary for me to check the weather and sea conditions which are necessary to get me and my gear ready for floating. It also calms my emotions down and fills my body with positive energy for the whole day.
This year long May weekend is something special for me. Except for my SHARK board I have one more with me: Surf SUP 8'10" Whip. Thanks to Artur from King Of Wake, I'm having an opportunity to test my favourite model of the Red Paddle Co. I can't wait to my childhood dream comes true. It will be a big change for me to float on the professional surf equipment instead of a kind of air mattress on which I used to struggle with waves as a teenager
I can't wait for new impressions. I'm ready for all conditions.
It's a waste of time to sleep, then
WAKE UP, GO SUP !