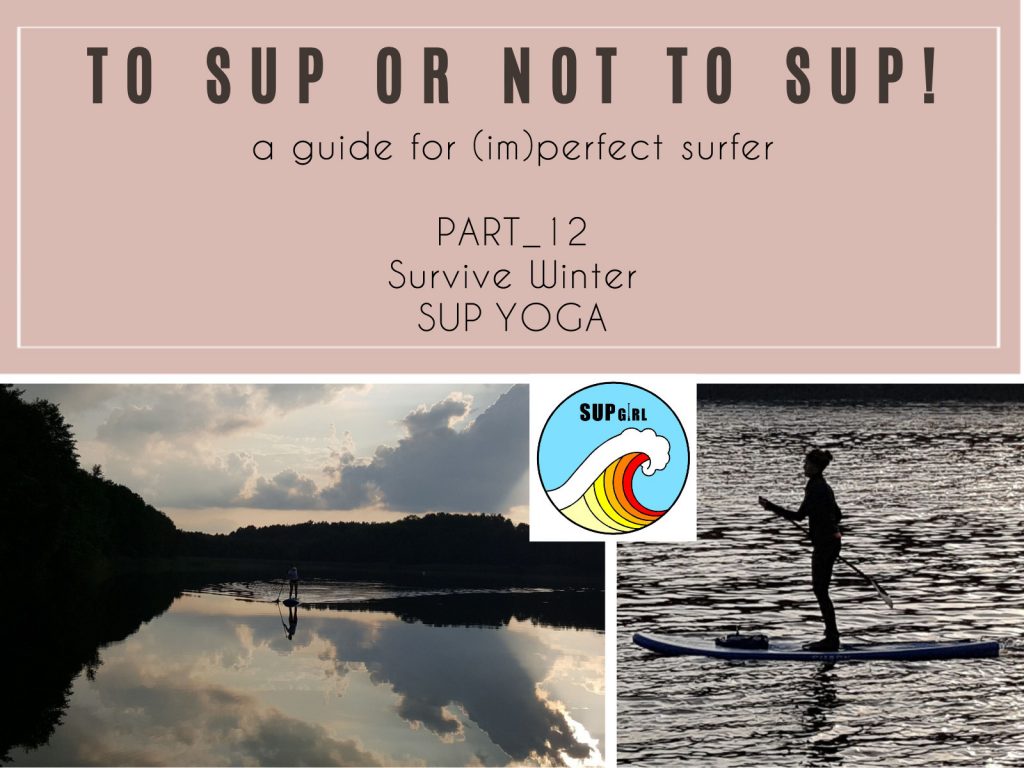 You may believe me or not but I have never practised Yoga in my life. I was discouraged by it's popularity. However, when I saw the summer SUP Yoga classes at Głębokie Lake I was eager to try something new. I set myself a condition: I sign up for classes if they are on the swimming pool during off-season.
SUP YOGA
I started my experience with SUP Yoga on 13th January 2019 under the supervision of Marta Mielcarek the instructor from Floating Yoga. Marta asked me about my health and my skills before I went on a board, then she gave me important, practical tips how to behave.
The feeling of anxiety appeared during the first minutes of the classes. In spite of relaxing music, dim lights, intimate atmosphere it was impossible to me to give up my fears If I can manage everything. I found out quickly that concentration, breathing and tension of the abdominal muscles are the key to maintain balance and harness the board – which is a difficult opponent which uses your distraction to throw you into the water regardless of the position you are in. My body and mind were 100% involved didn't matter if I was doing the instructor's orders standing, kneeling or lying down. Each of my movements was accompanied by muscle tremors, unmanageable even when I followed Marta's advice not to force my body too much. I kept telling myself that what I was doing was supposed to be a pleasure but not a body torture.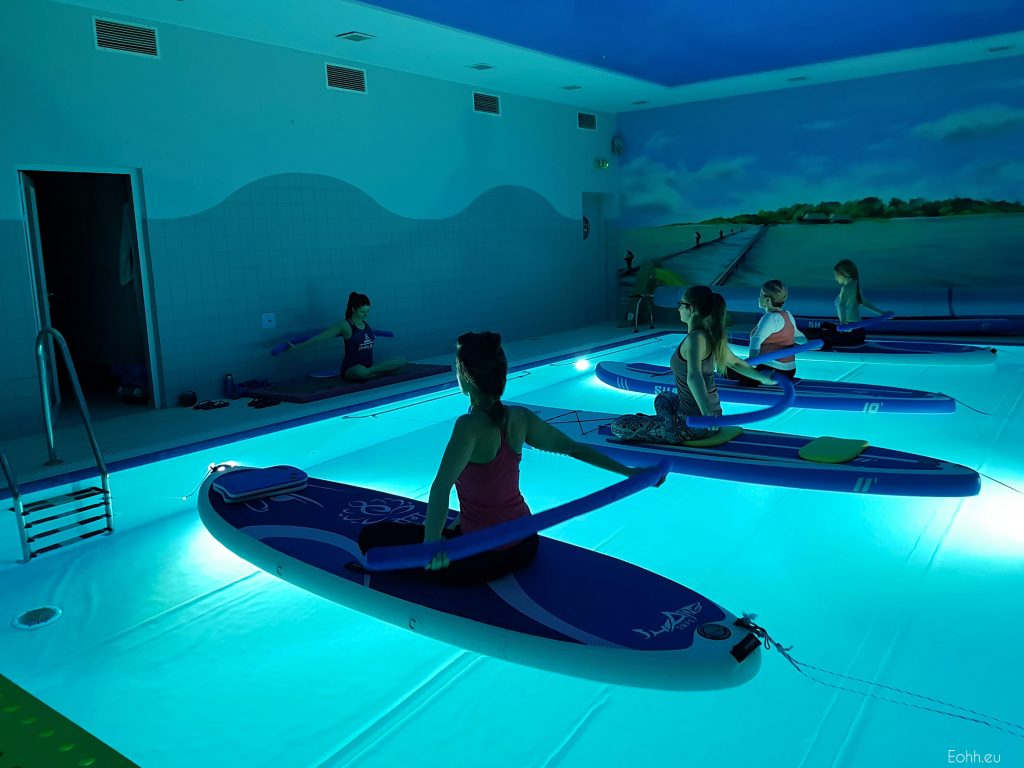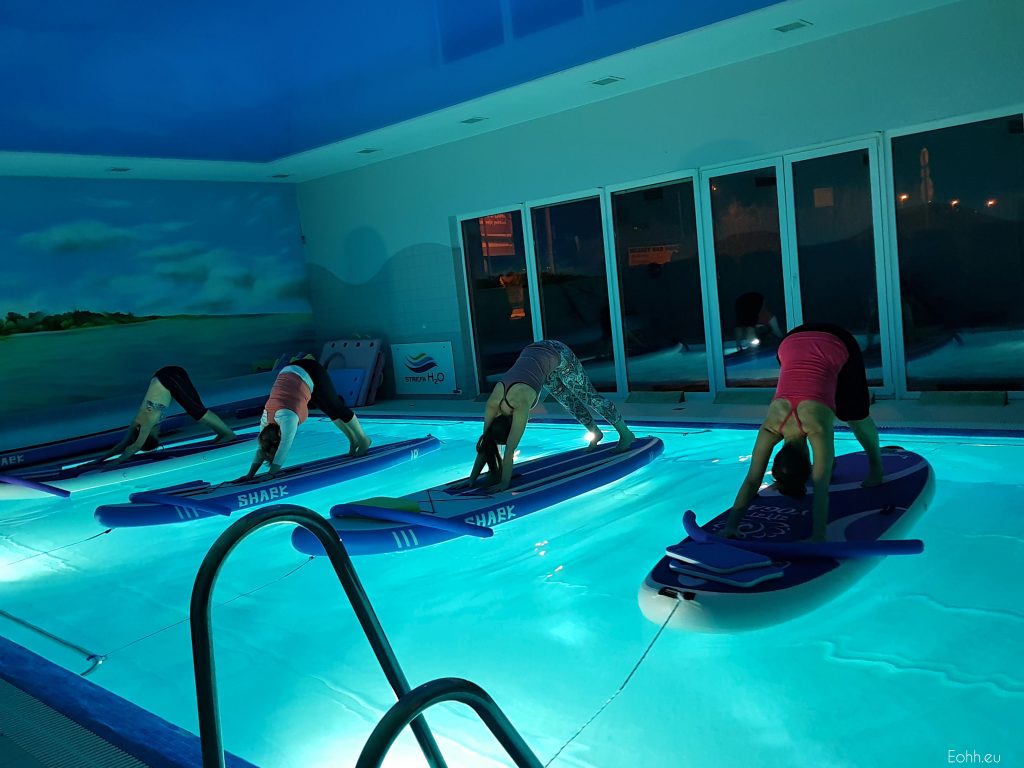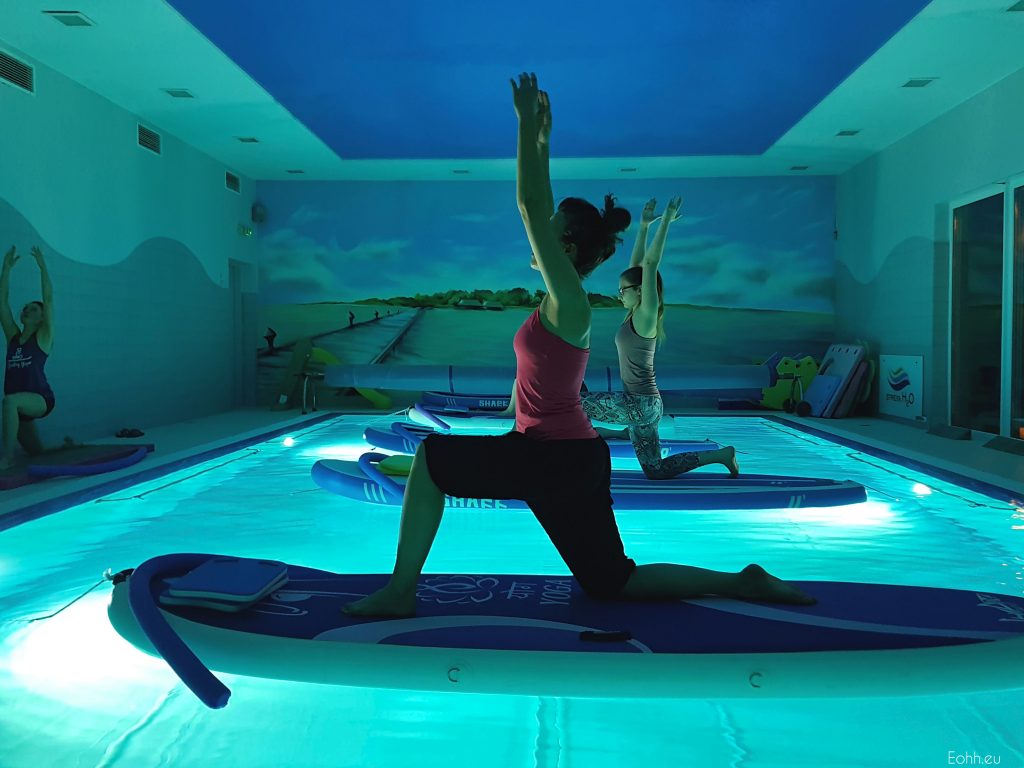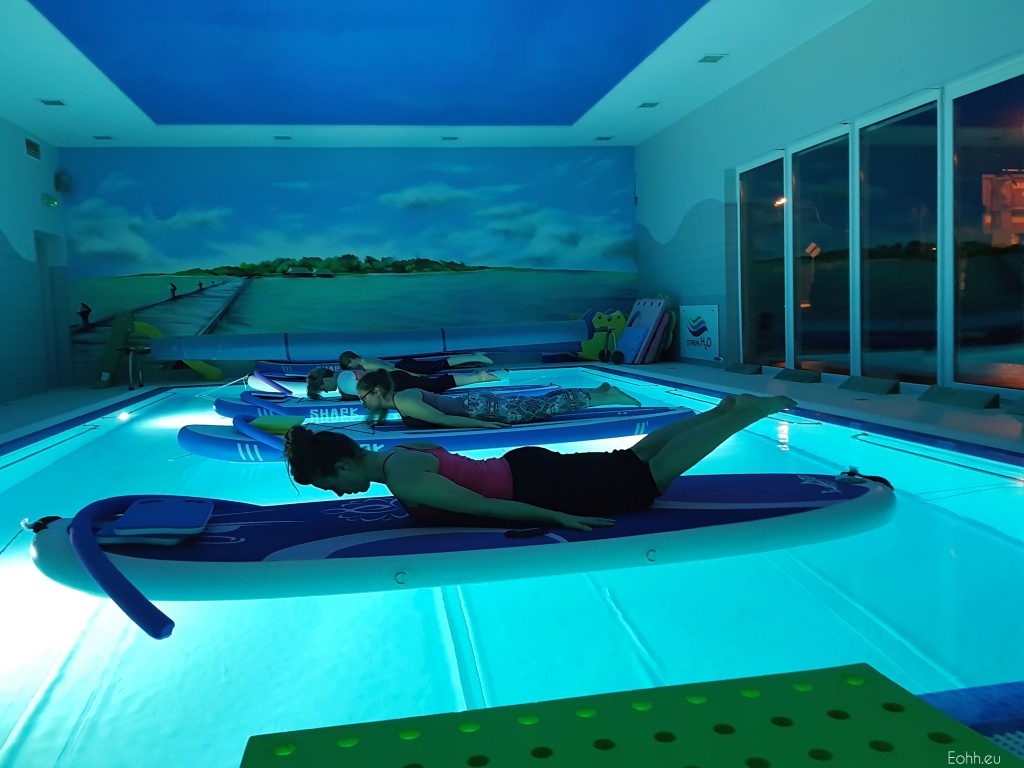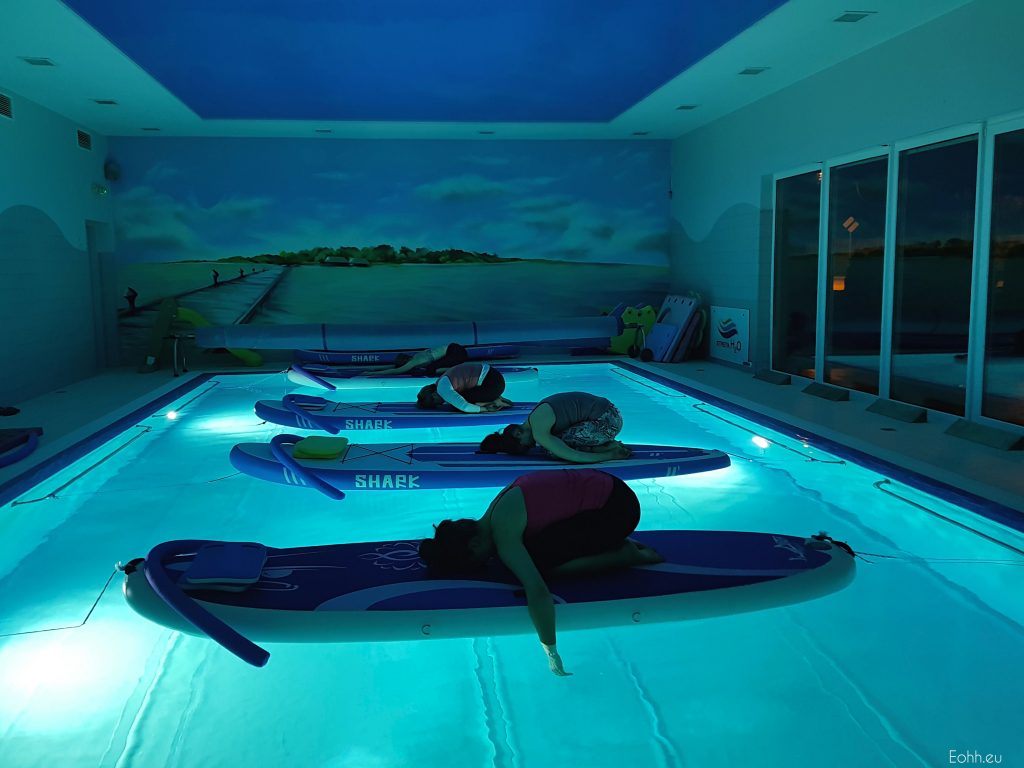 The satisfaction of active participation in classes was a reward for me. One hour effort was enough to turn the pain in my spine down, get rid of bad emotions and put myself in positive mood for the next week. I kept smiling for all next day, and my happiness was noticed by my colleagues at work, threating it as a phenomenon highly unusual on Mondays.
I have already experienced the positive impact of SUP Yoga on myself. It is time for you. I hope you will appreciate advantages which give you practicing such physical activity. It is appropriate solution to take care of both your body and soul without giving up a SUP board.
For those who stay still skeptical and undecided I recommend reading the articles: Why SUP – yoga is SUPer thing? Part 1 and Part 2, set on the blog of girls from Floating Yoga.
If you don't know Polish check these links: 10 reasons to try stand up paddleboard yoga and 9 health benefits of sup yoga.
I guarantee that they will inspire and motivate you to act.
The most important information:
Floating Yoga
Instructor Marta Mielcarek
STREFA H2O
Mierzyn, Topolowa Street 2
Free parking lot is available.
Busses no. 108 or 124.
The current schedule is available on the Floating Yoga Facebook.
1 class – 45 PLN
4 classes – 160 PLN
MULTISPORT card is not approved.
Marta Mielcarek
Mobile: 0048 785 468 050
e-mail: marta@floating.yoga
SUP boards and yoga accessories are provided by the organiser.
Comfortable and functional. A swimsuit, top, t-shirt and shorts are perfect because classes take place in truly tropical conditions.
Let's meet on classes!