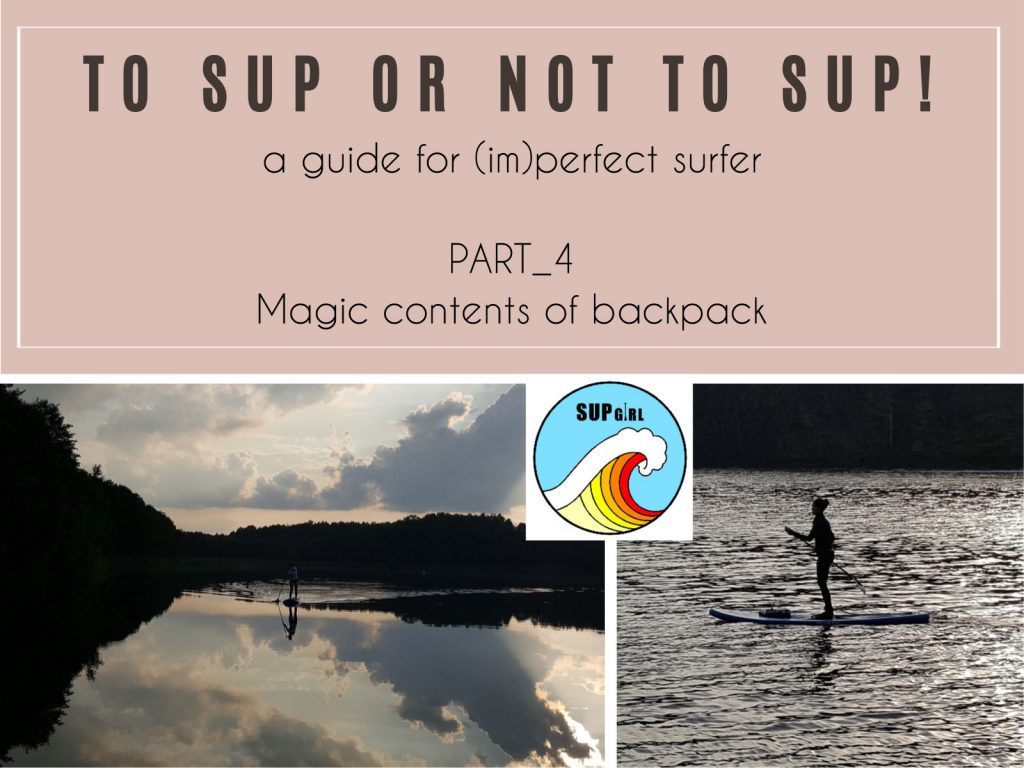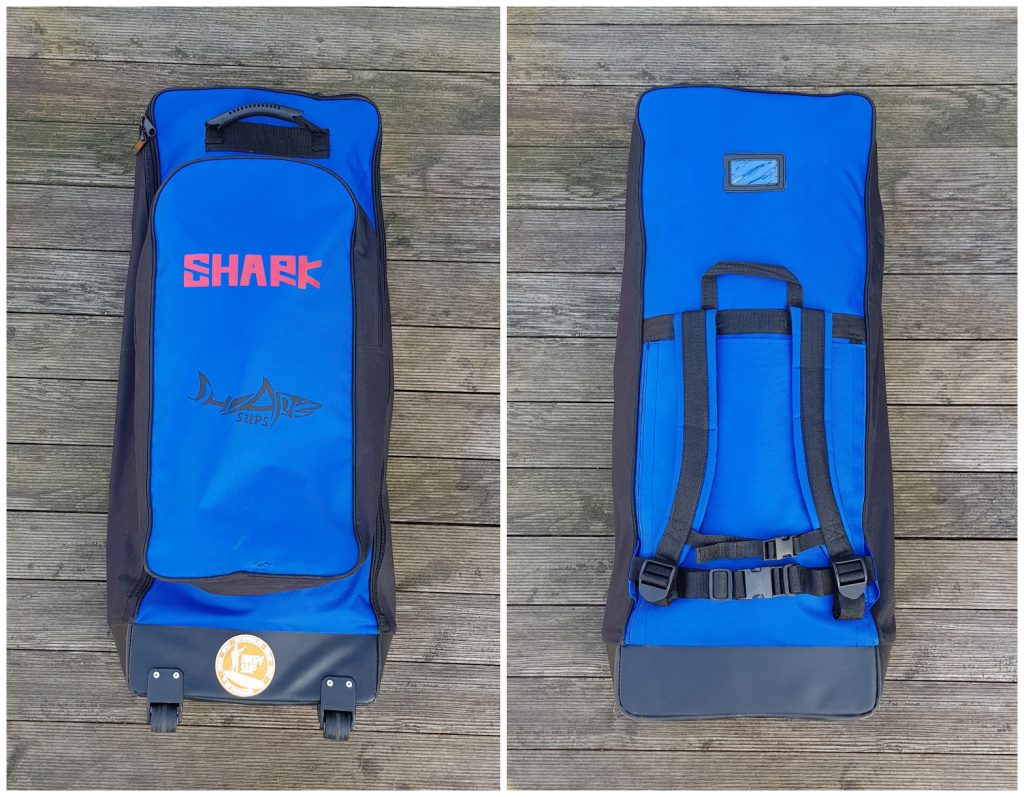 It is black and navy blue. It is 50cm wide and 100cm height. It is inconspicuous and mysterious at first glance because it is hard to guess it contents. It is light and handy when empty. Packed requires – for transport – the use of two upper handles and two solid wheels on the base or wide braces and belts for comfort of carrying on my back. It has two chambers: the main one – the larger, designed for the board (1) and the smaller one for the pump (2). Of course only folded board, fastened additionally with the belt (3) keeping it shape after rolling, fits to the backpack inside. I put the leash (4) and the removable fin "slide in" (5) in the transporter.
To get an additional space in the backpack needs appropriate folding of the board where I can store a towel, flip-flops, clothes to change or a bottle with drink. The life vest (6) and the paddle (7) are the other two parts of SUPGirl equipment which can't be packed inside.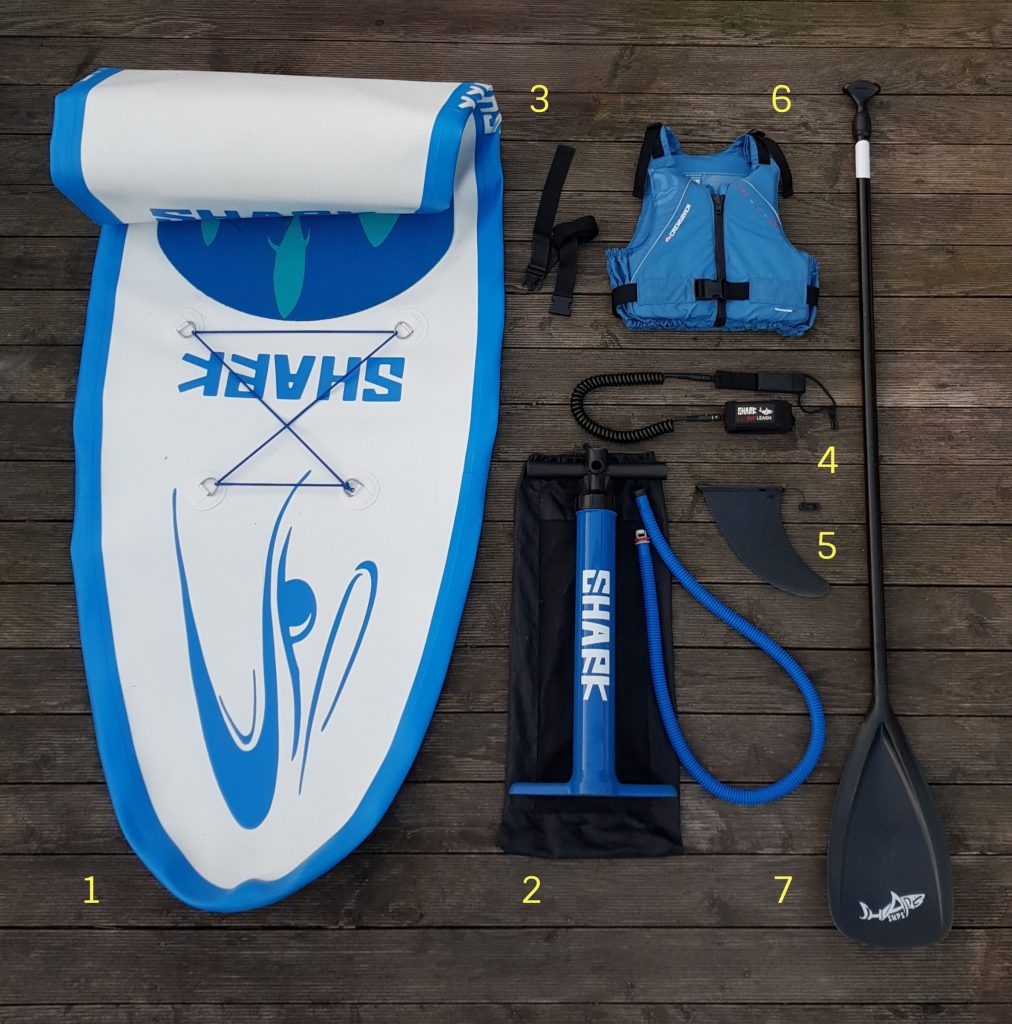 When buying an inflatable SUP board you pay for a set which usually contains:
board,
air pump,
backpack,
repair kit.
Elements such as:
not necessarily are the part of set. The configuration of elements of the SUP set depends on current promotions, effective negotiations with a seller or a favorable offer of the producer. Please check what is offered you when comparing the prices of boards.
The complete SUP equipment required for this sport includes:
board,
carry bag,
air pump,
paddle,
life vest,
leash-a,
repair kit.
Please don't skip any of them shopping.