I ignored whenever someone tried to me that things are predestined. I didn't believe that fate controls our life and has influence on us putting other people on our way. It made easier to accept the fact of being unemployed and all ridiculous situation in my previous job I comply with the ideas like: "It was meant to be", "Everything is for something", "Bad things appeared to teach me something"… However, I didn't fully agree. Then Nadia appeared in my life path.
It was a day like many. I got into my car after walking my dog I drove to the city center instead of going home. I decided to get rid of my tiredness having delicious coffee in my favorite coffeehouse. I found free table in the corner where a dog wouldn't disturb anyone, ordered as usual hot latte and I started reading a magazine. I caught a glimpse of girl extraordinary beautiful. She was drinking her coffee alone too. I felt that she was in the mood to chat but I hesitated to be the first to contact. Fortunately my dog helped to break the ice. Thanks to Lupa we managed to start a conversation. The talk lasted about for more than an hour. We couldn't leave each other. I didn't believe in my lack because that sweet girl – living in Great Britain – was a practising fan of SUP. What is more, she was a surfer's girlfriend too. She has been the first surfer I met in my life. Surprisingly I got to know her 2 days after buying my own SUP board. Destiny!? I promised to meet her for coffee again in exactly the same place after coming back from seaside after testing my new equipment.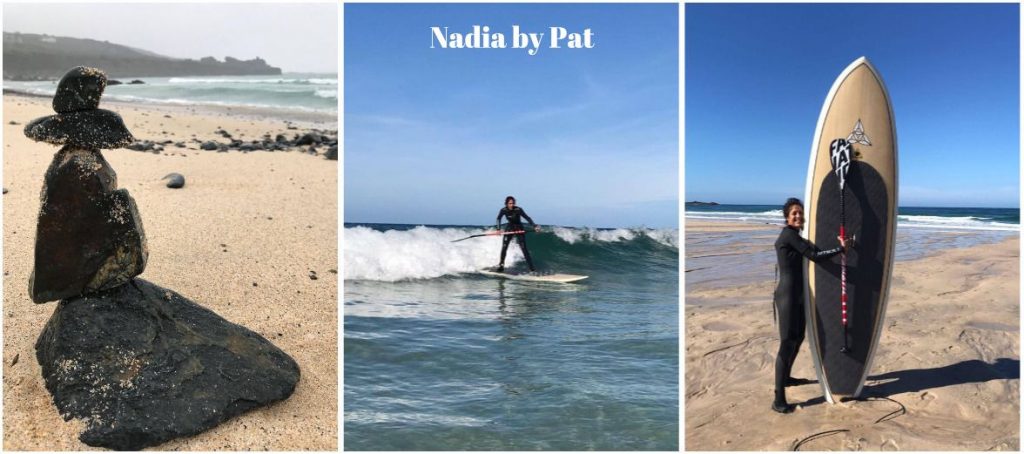 We continued to meet each other in our spare time. We lost track of time whenever the subject was SUP. We both were laughing to the limits at gags from favorite British series "The Fast Show". I felt uneasy asking her to go with me instead of doing her work. Nevertheless we had time to share both sport and life experience, show pictures. It was an opportunity to me to improve my English. It made me feel like being a trainee on a summer practice abroad. We used the same wavelength. Nobody has had such influence on me for a long time. I was encouraged to act by her compliments. I had so much energy in my body and ideas in my head that I didn't know what to start from. The longer we enjoyed one another, the more confident I became. No problems were to think about. It was priceless to see happy Nadia when I gave her a sport SUPGIRL T-shirt designed by me. It was unforgettable experience when we SUP-ed together on Glebokie lake. It seemed unreal to find a person who is my tween sister but it happened. It was unbelievable to build such valuable friendship in a short time.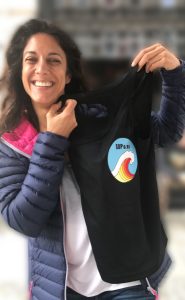 If I hadn't met Nadia, this blog would have never come about. Without her my awakening to real life would have run slower. If the fate hadn't put us together during on Saturday morning in June, I wouldn't have found my soulmate. I certainly wouldn't be where I am.