Winter is the only season of the year which I welcome with a reserve and a set of doubts due to not only demanding – especially the temperatures – weather conditions but mostly the possibility of appearance the worst situation such as frozen reservoirs. Being kept off from my favourite passion is what I can't accept most.
I entered into the first day of Winter with the fast nordic walking breezing steps being determined to maintain my SUP plan of floating once a week as long as possible. A morning walk through the frozen and misty forest only assured me that it would be something very difficult.
SOMEWHERE IN THE FOREST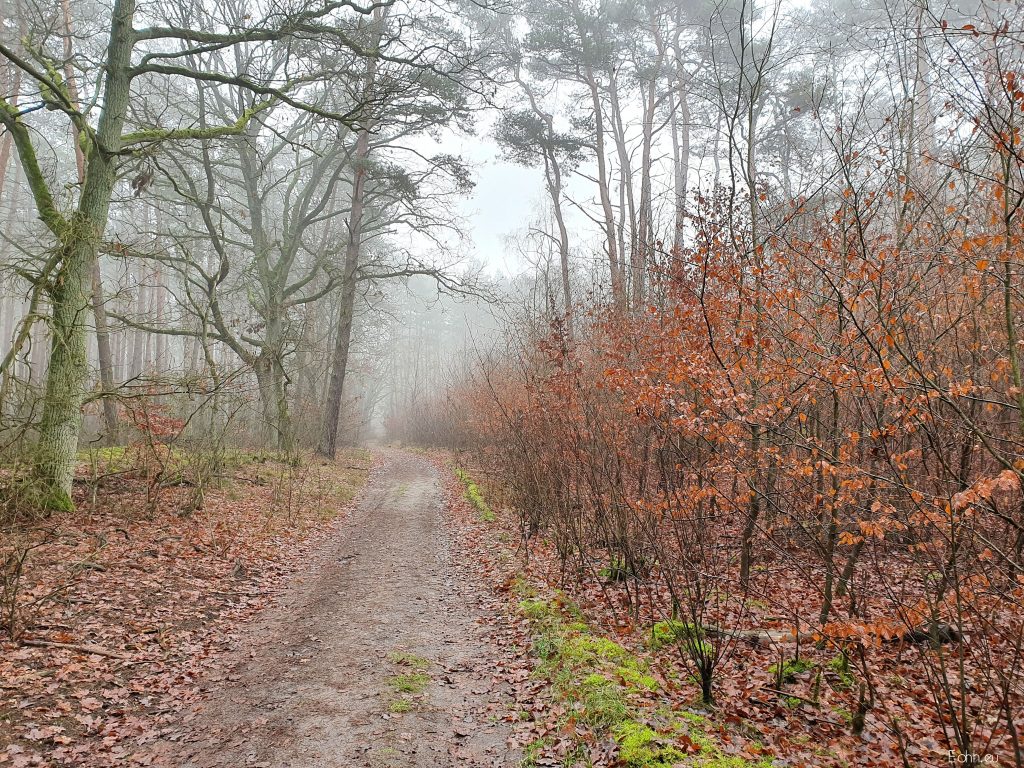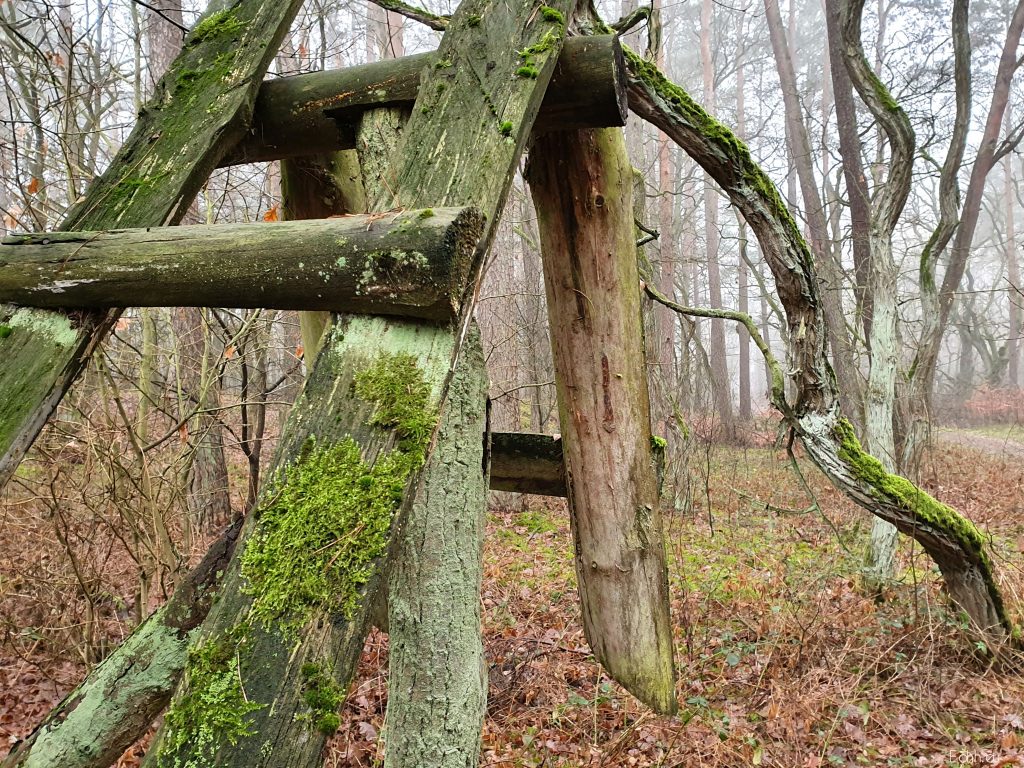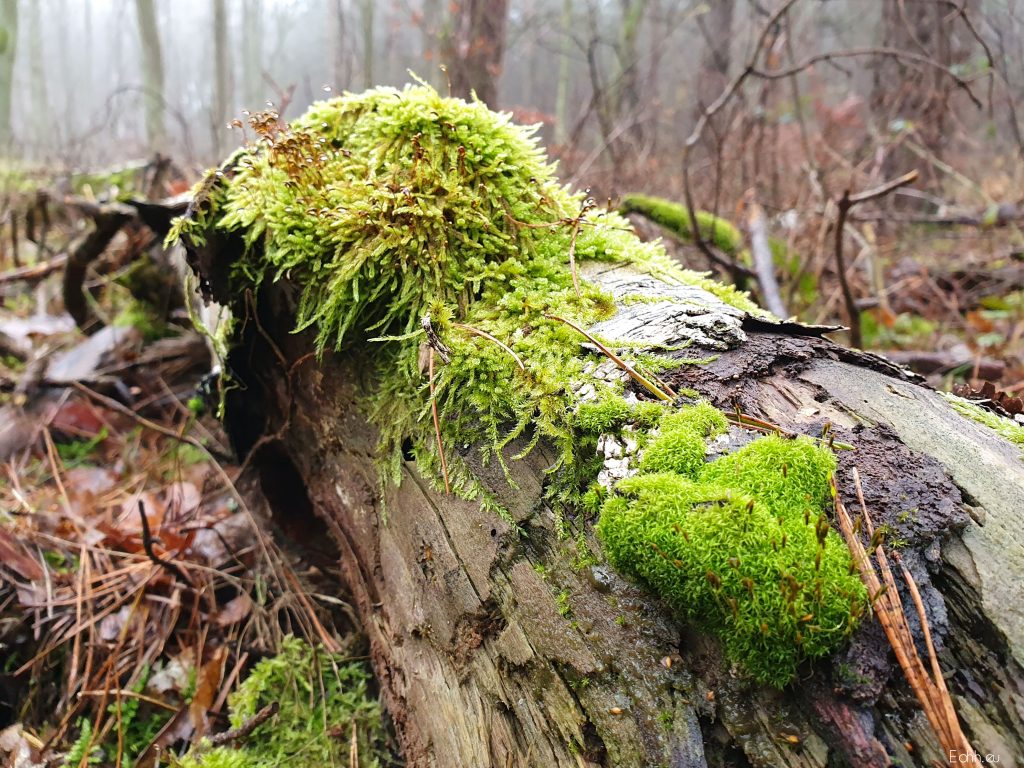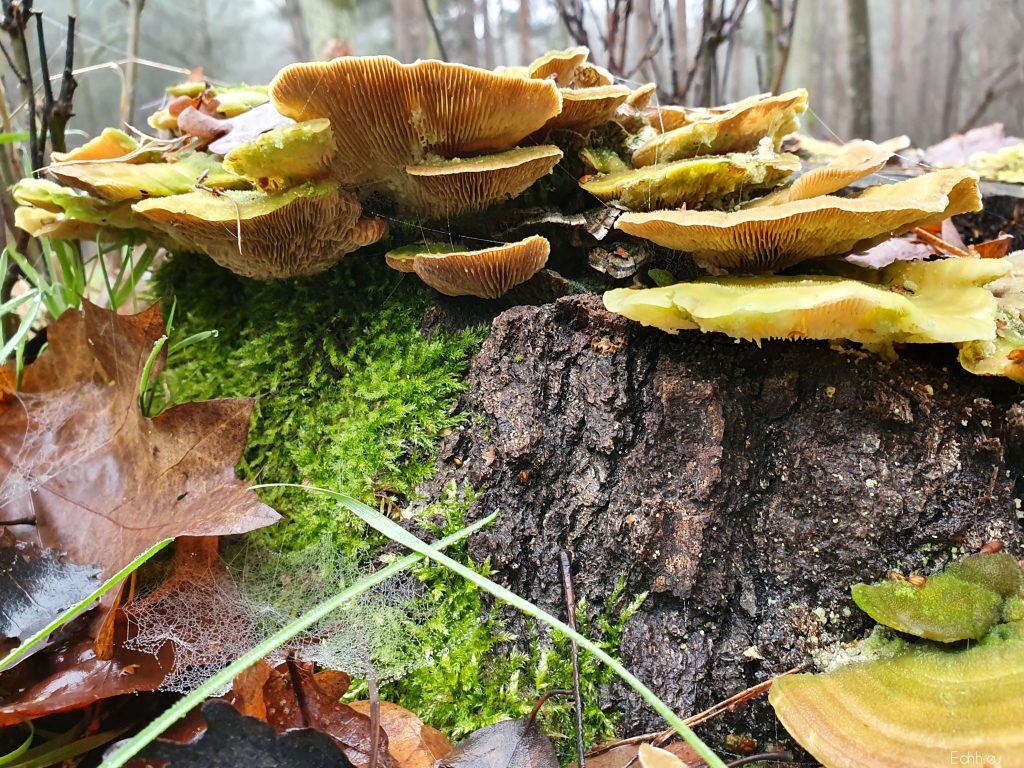 Christmas Holidays was a perfect time to catch up my SUP backlog. Free from household duties I went to SUP on Głębokie Lake on the second day of Christmas. It was great to experience some outdoor activity after two days of battening and what is more the session turned out to be special because of a little princess (my sister's daughter) on the board. Playing hide and seek and floating under the branches of trees were those attractions which entertained my passenger a lot.
GŁĘBOKIE LAKE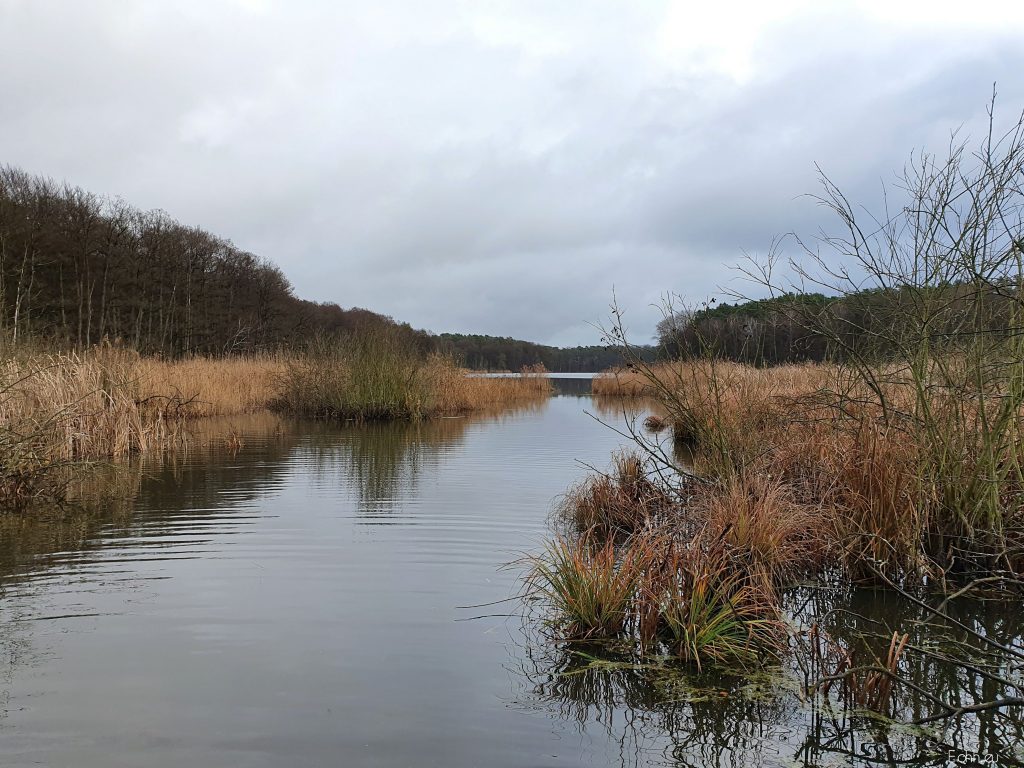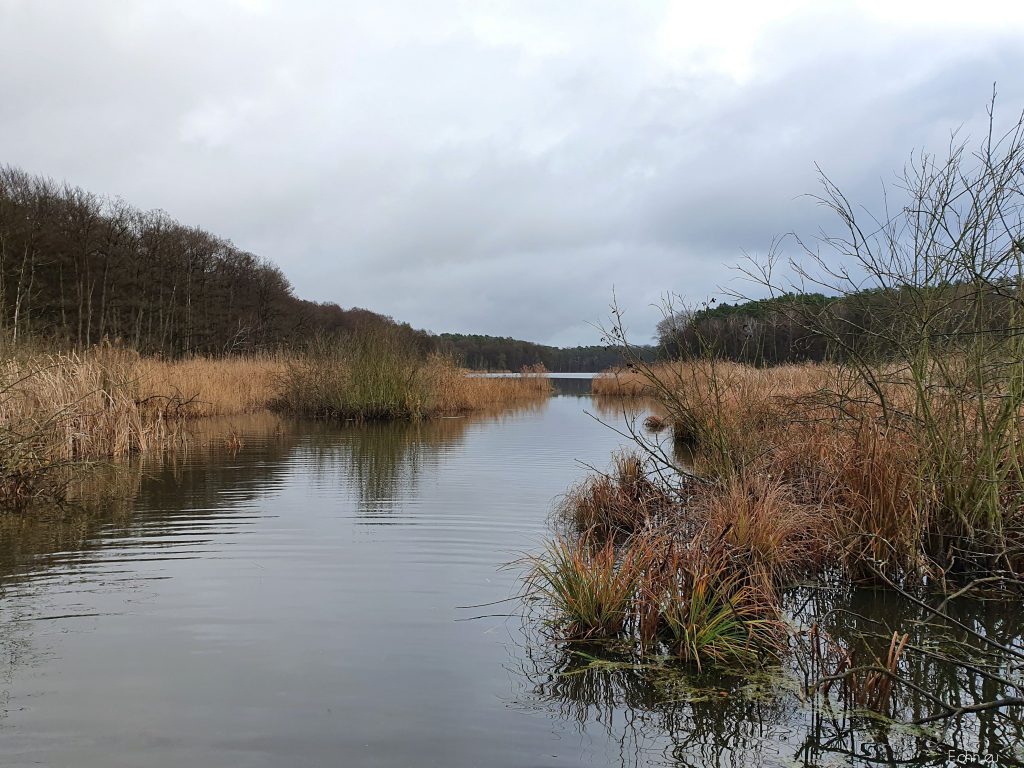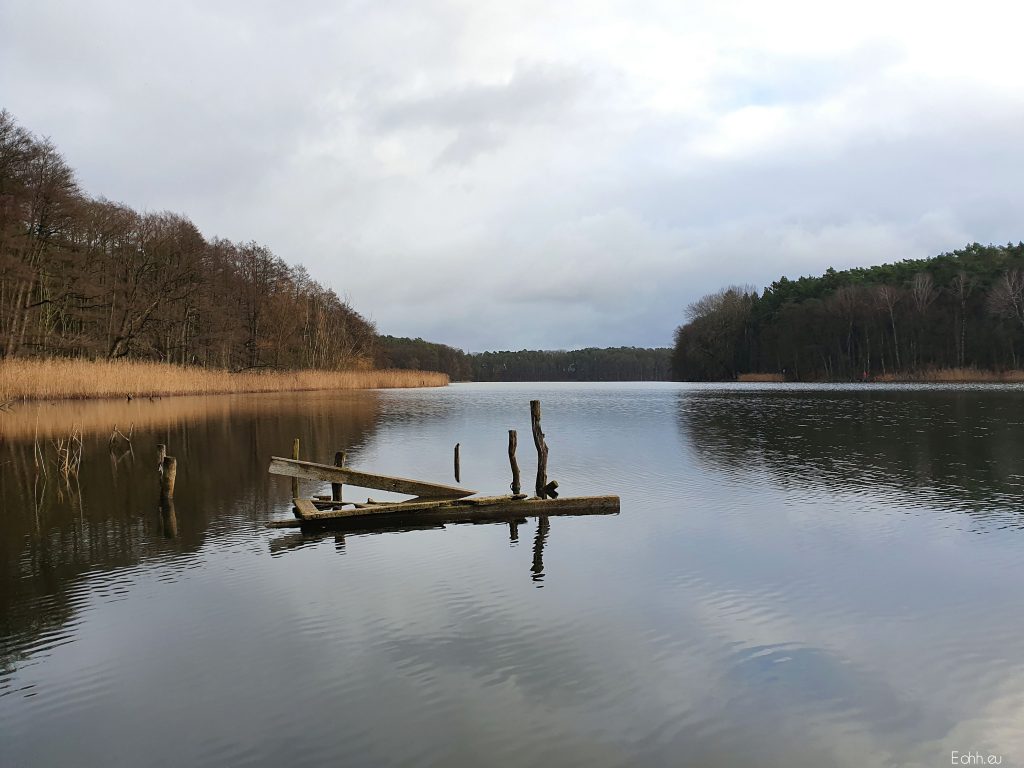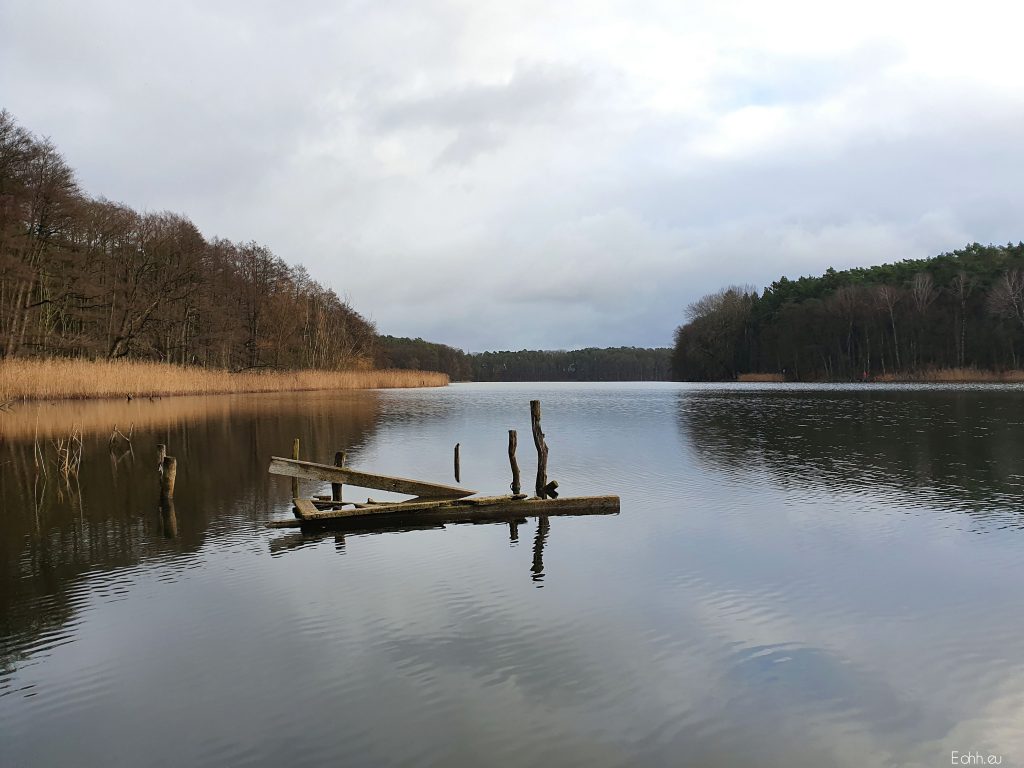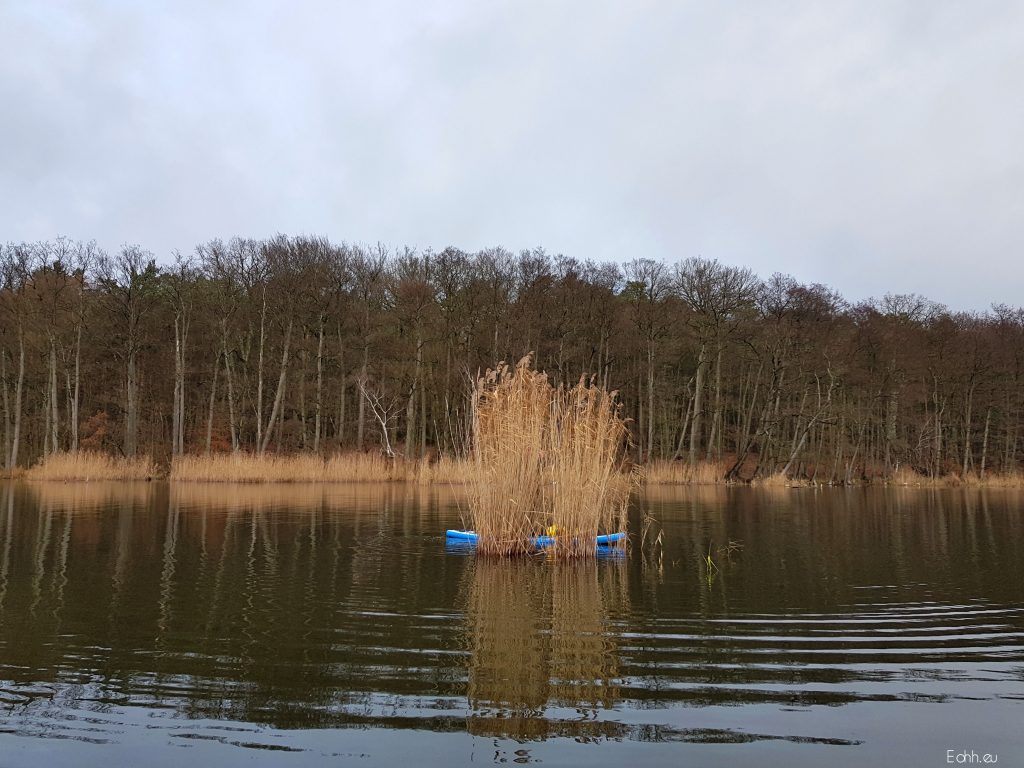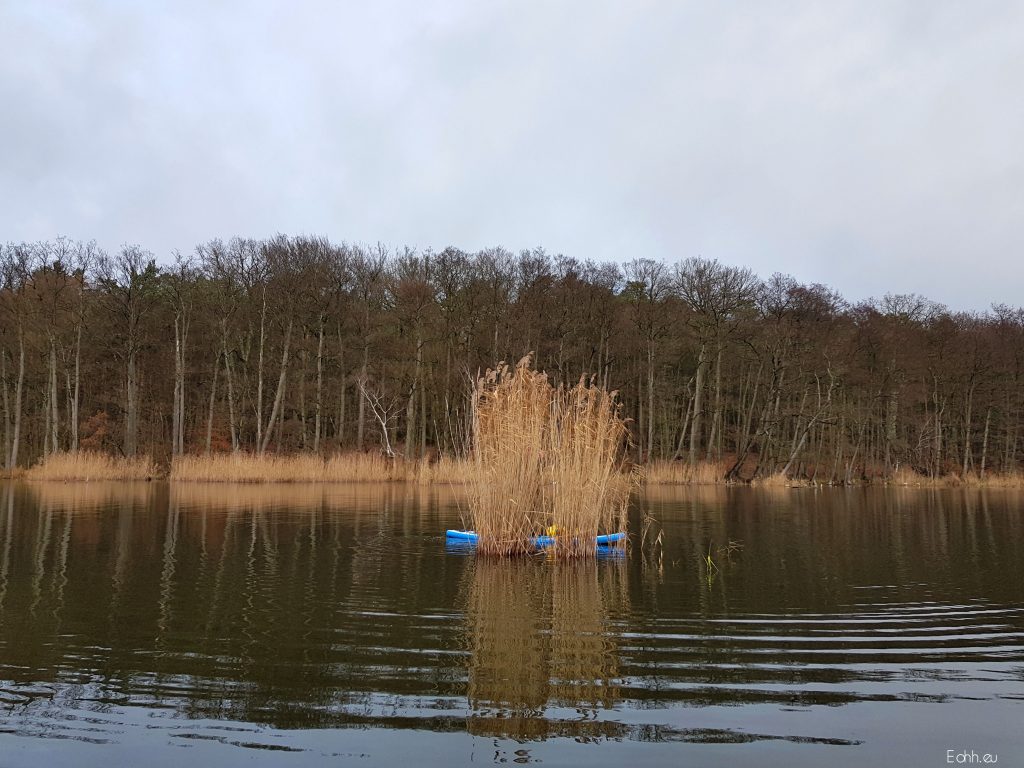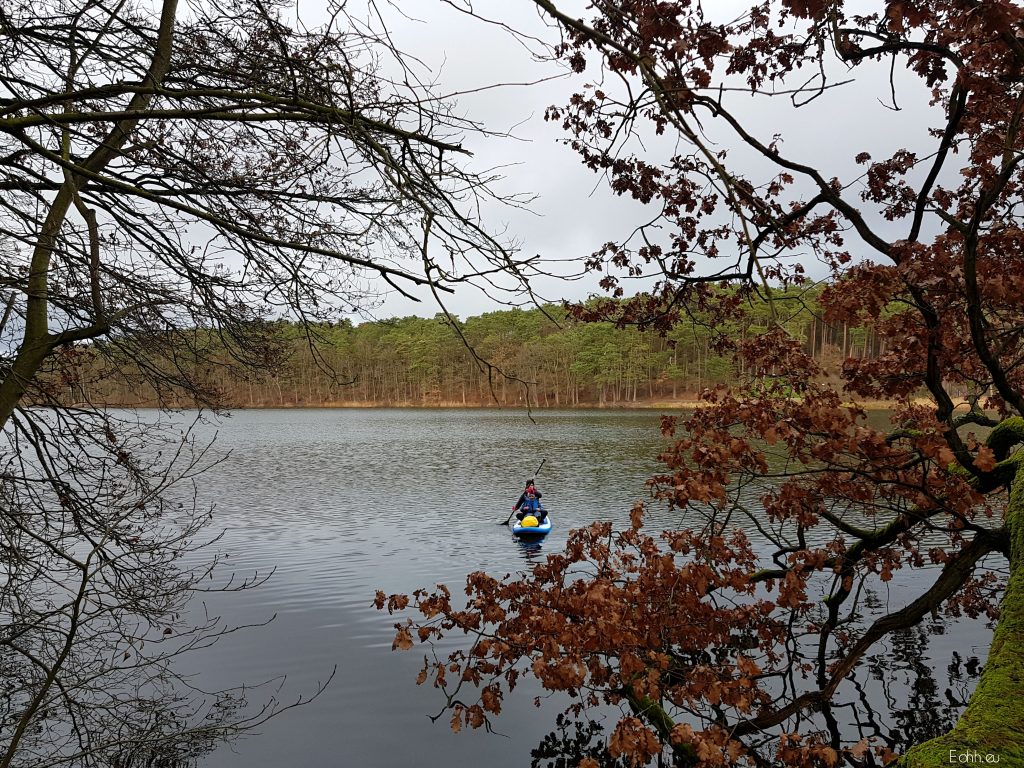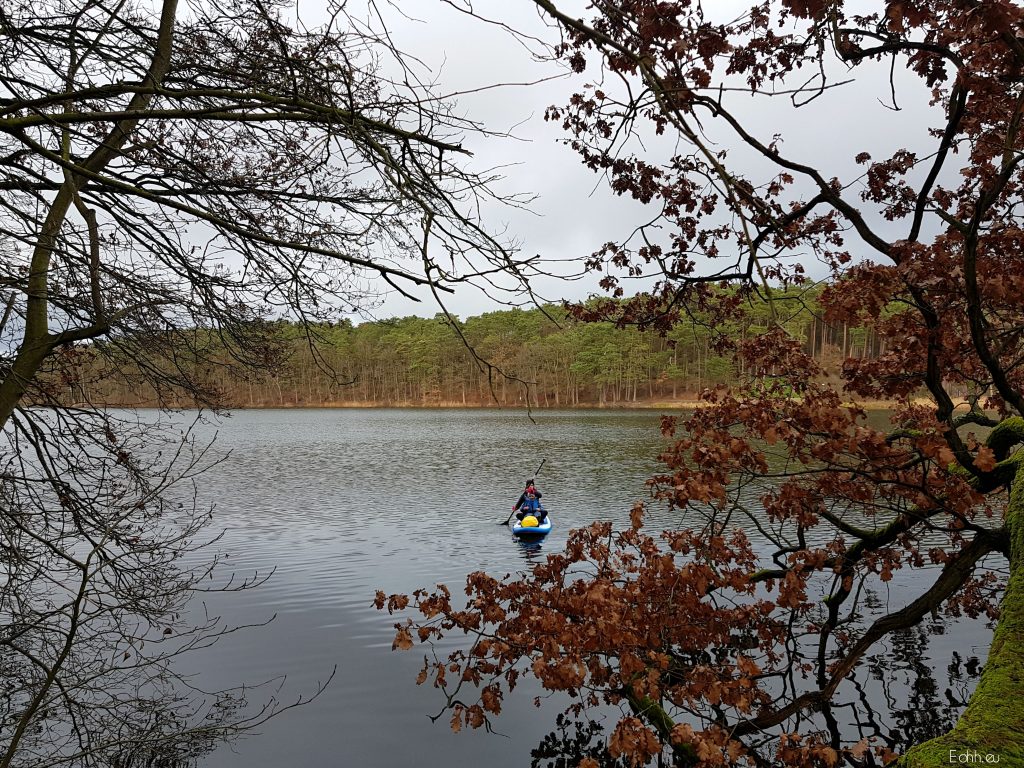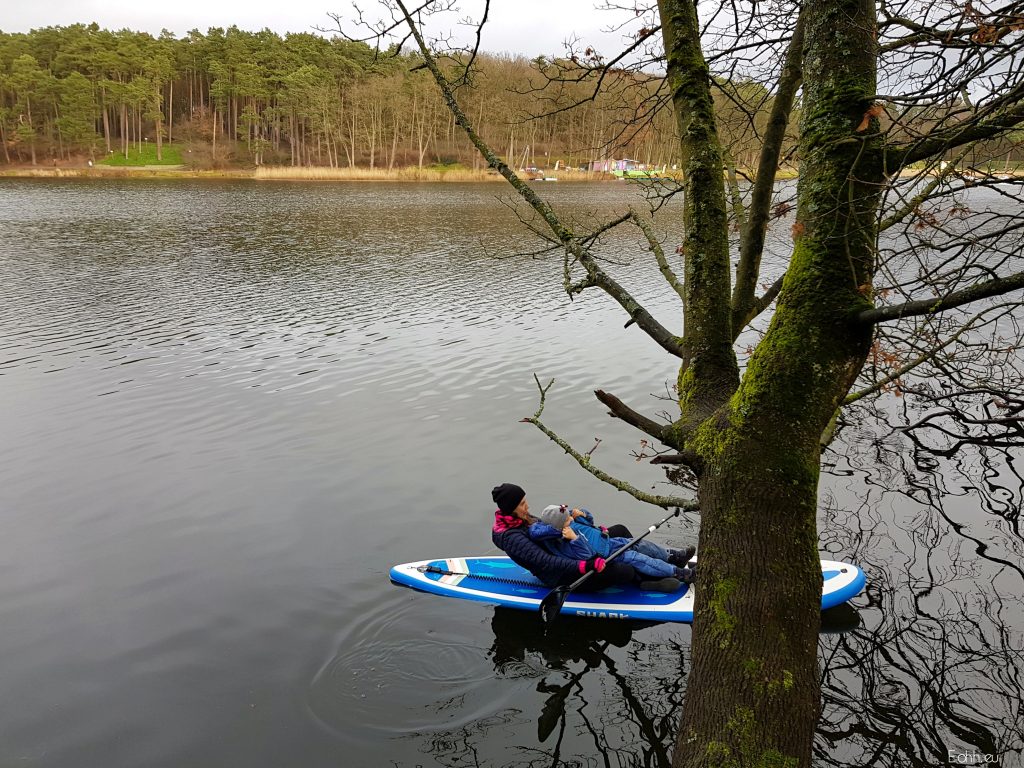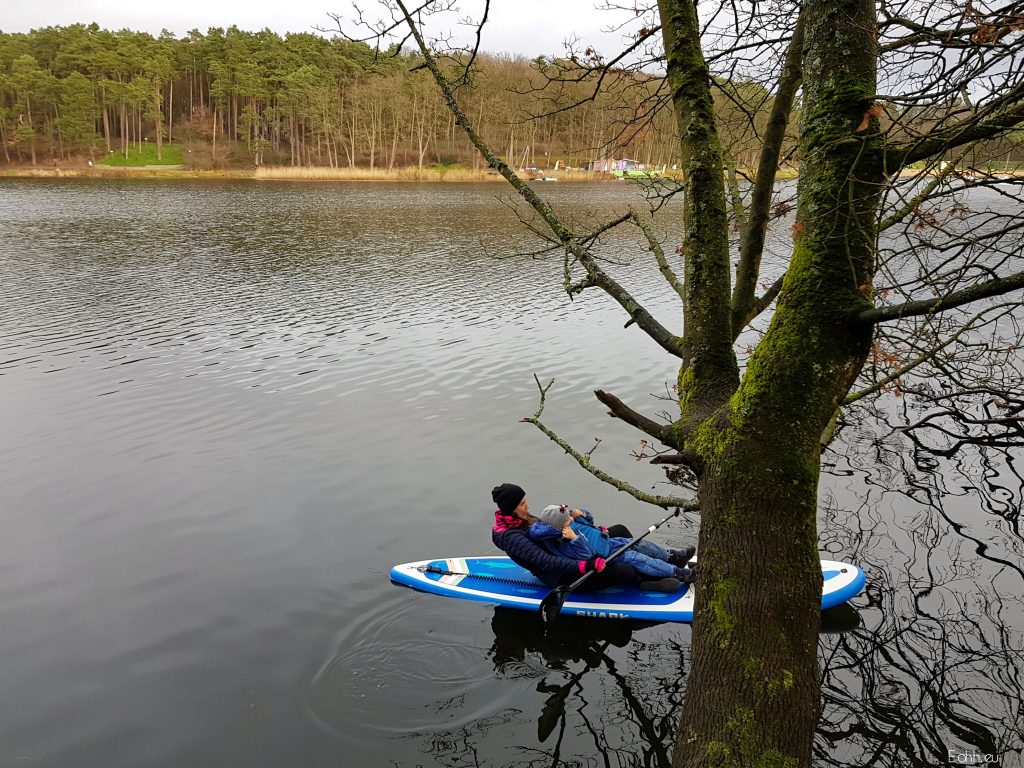 I prepared my equipment on the parking lot of the Dziewoklicz Public Beach on December 28th, 2019 ready to cover over 10 km distance on the canals of the Odra River. This and the next SUP trip on the Lubiąż and Lubniewsko Lakes in Lubniewice were the most difficult trips in terms of distance lengths and air temperatures. Floating at -3°C is my record.
I didn't have a chance to beat more. Winter changed into the Early Spring after the first week of January which made another launching for a pure pleasure.
GŁĘBOKIE LAKE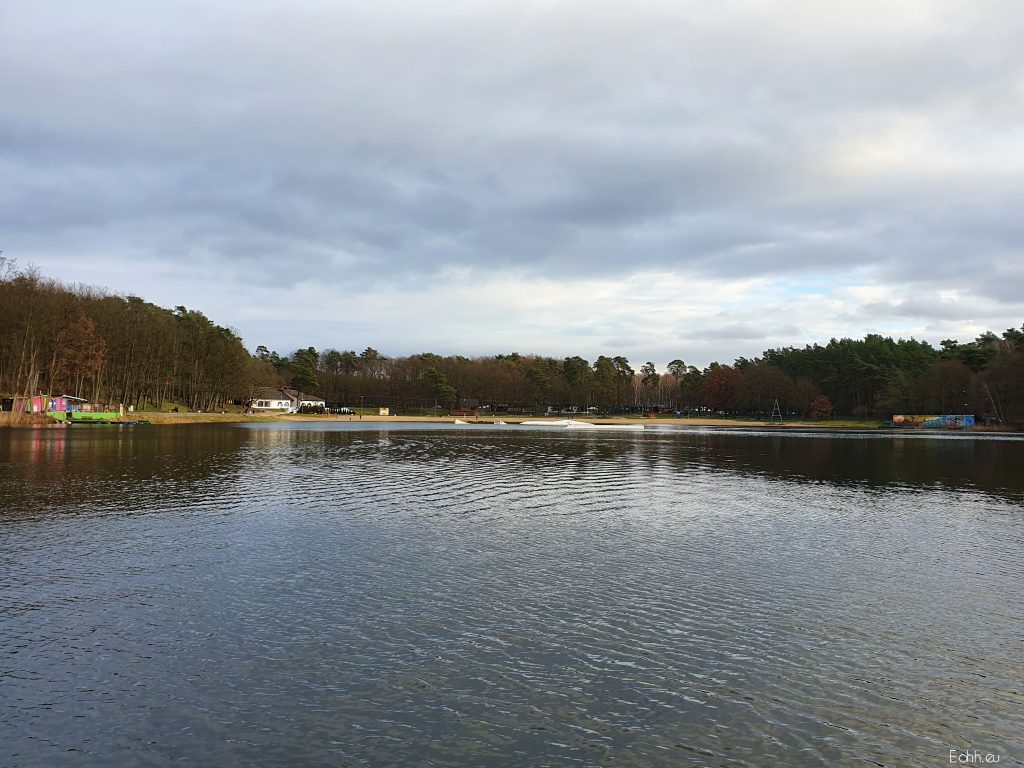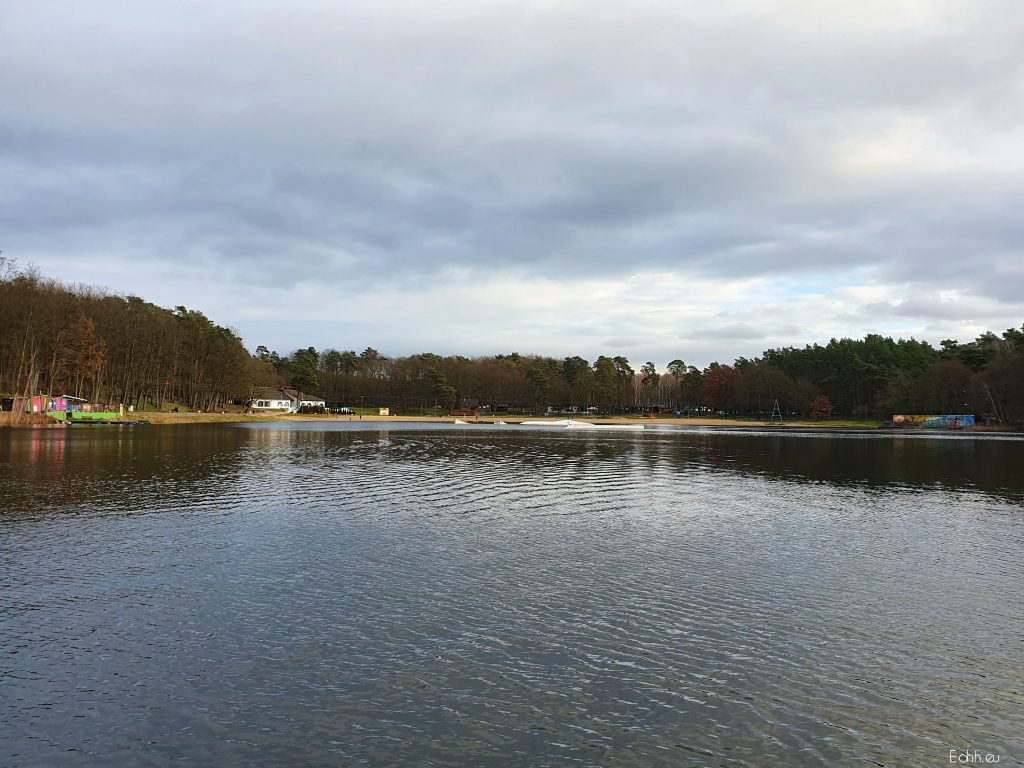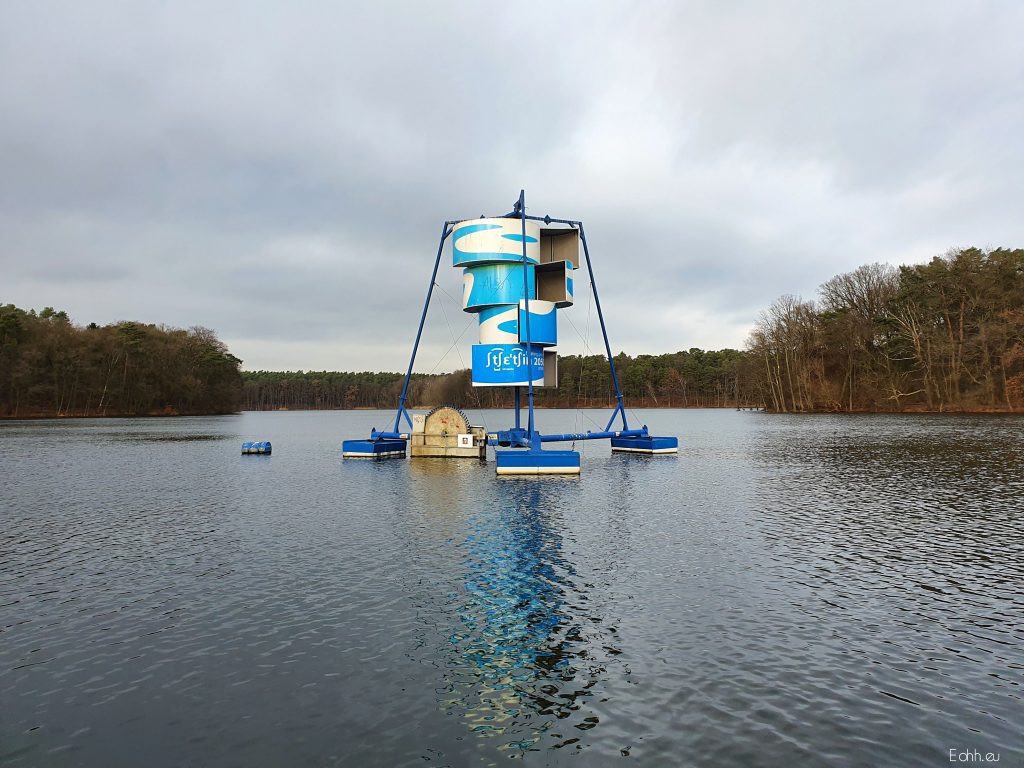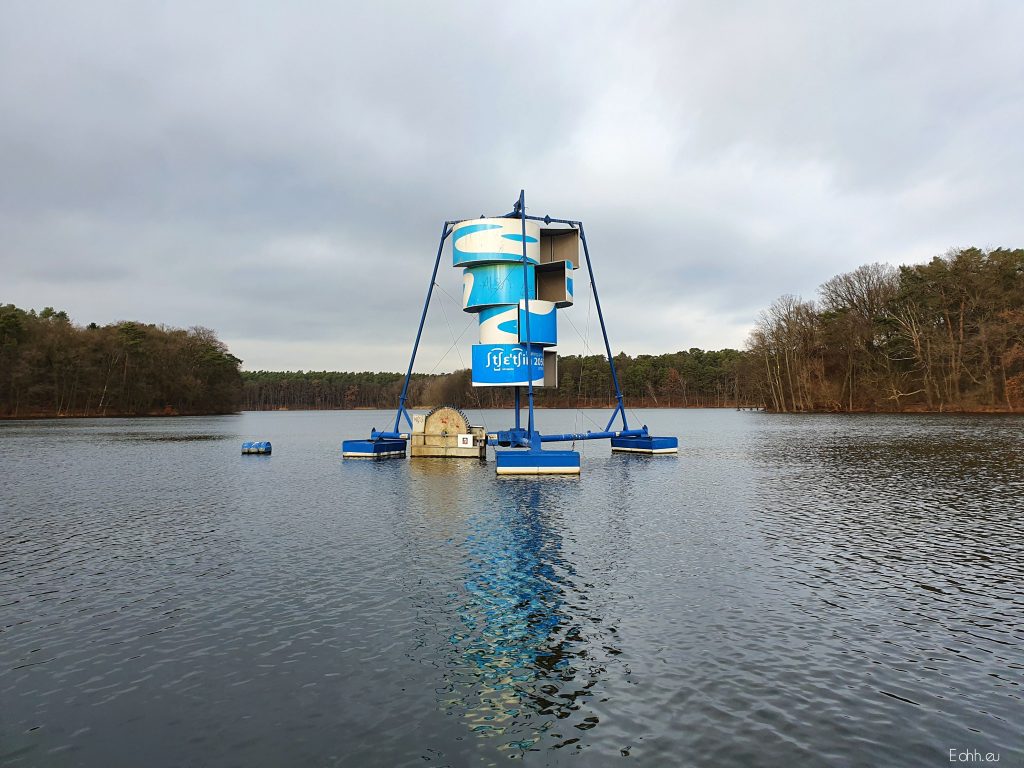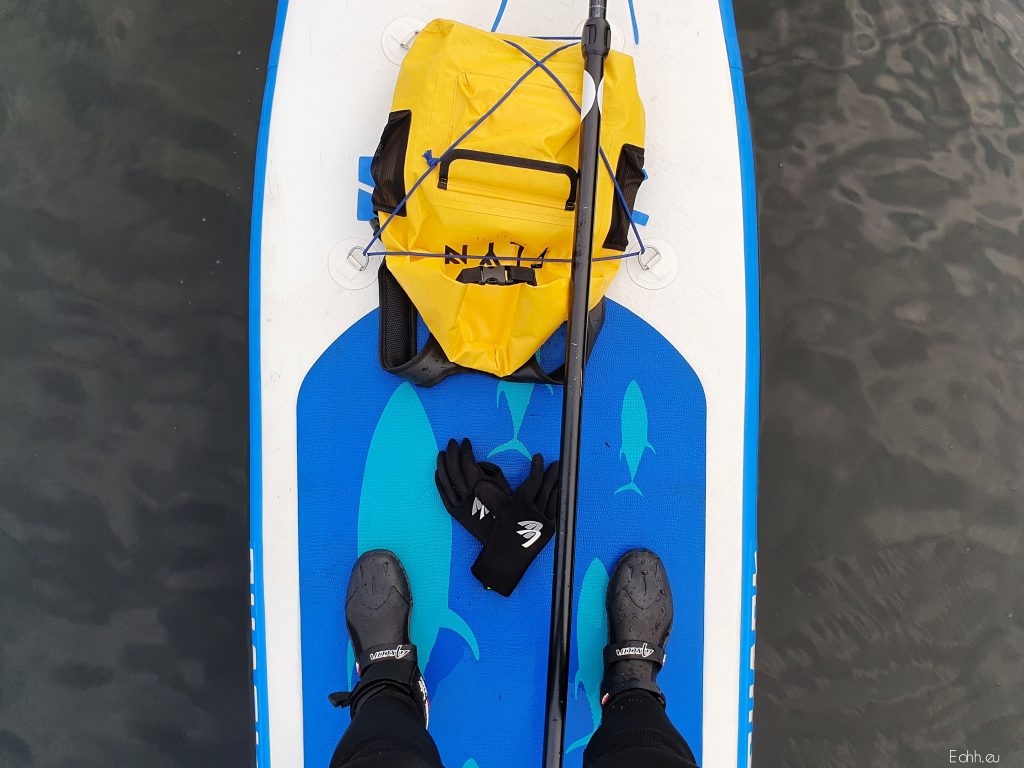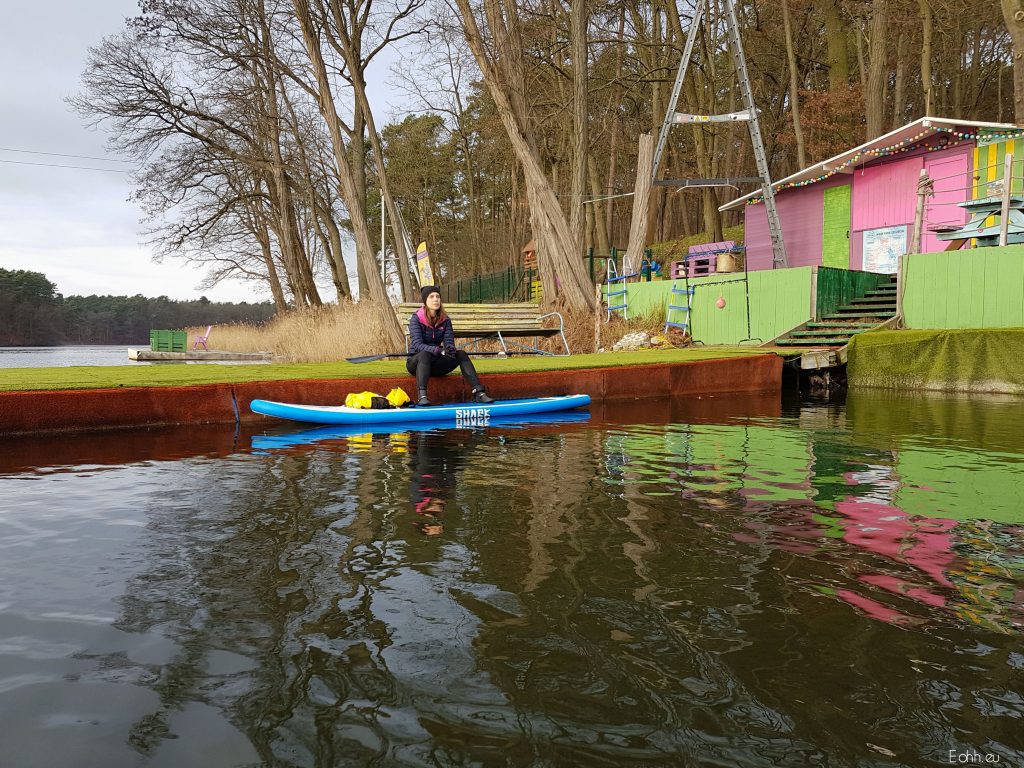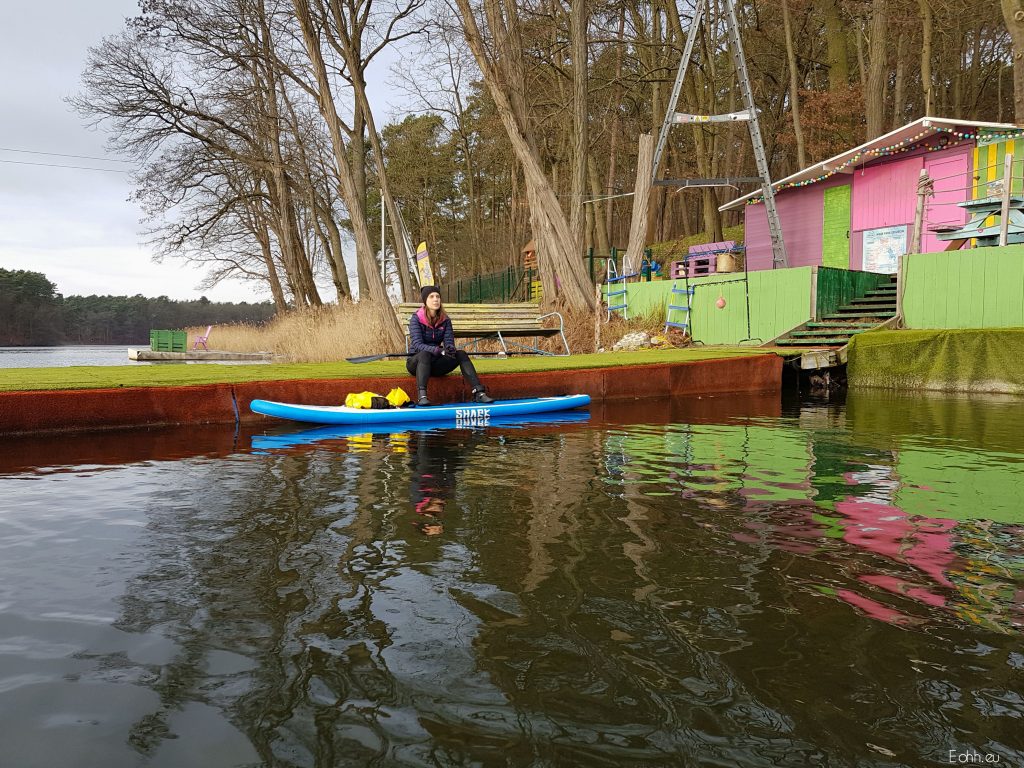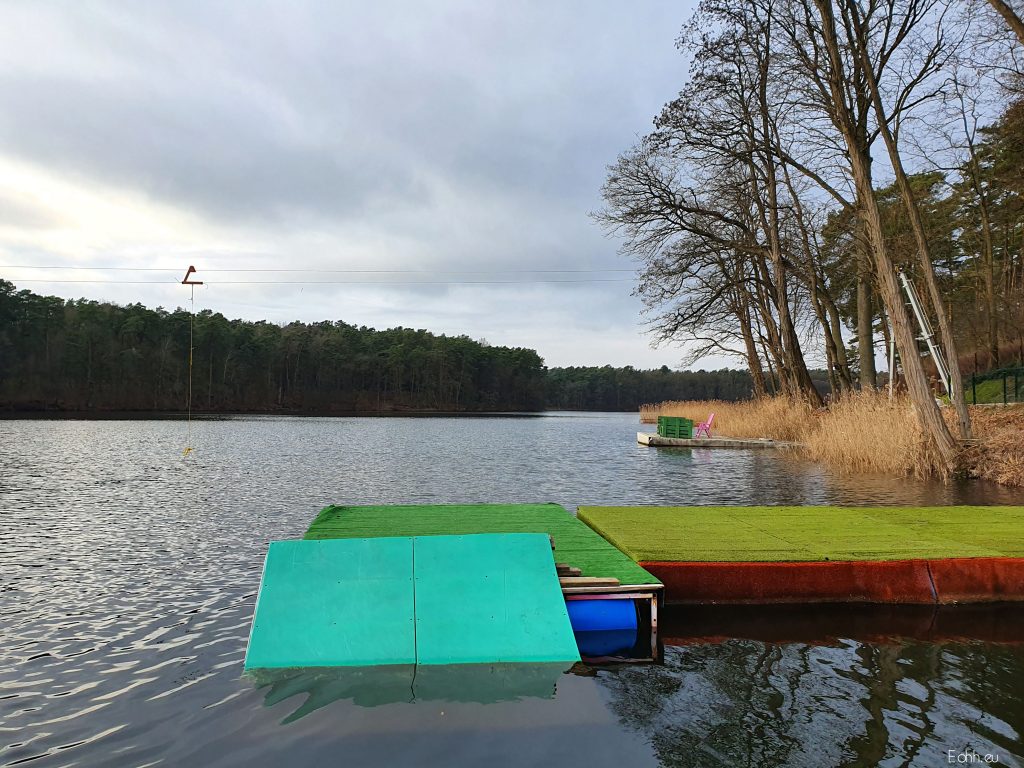 Despite the season I had nothing to complain about the lack of company. The beauty and charms of the north – western part of Miedwie Lake were shown to me by Ch Piotr. Seeing the ruins of torpedo testing object  turned out to be a cherry on top of the cake in our water walk. I didn't count on such bonus because reaching the object required covering 5 km. It was worth it. Distance doesn't matter when SUP freaks meet. I treated our three – hour trip as an incentive for further lake exploration and an inspiration to create a separate post about this place in my SUPLOG as well.
MIEDWIE LAKE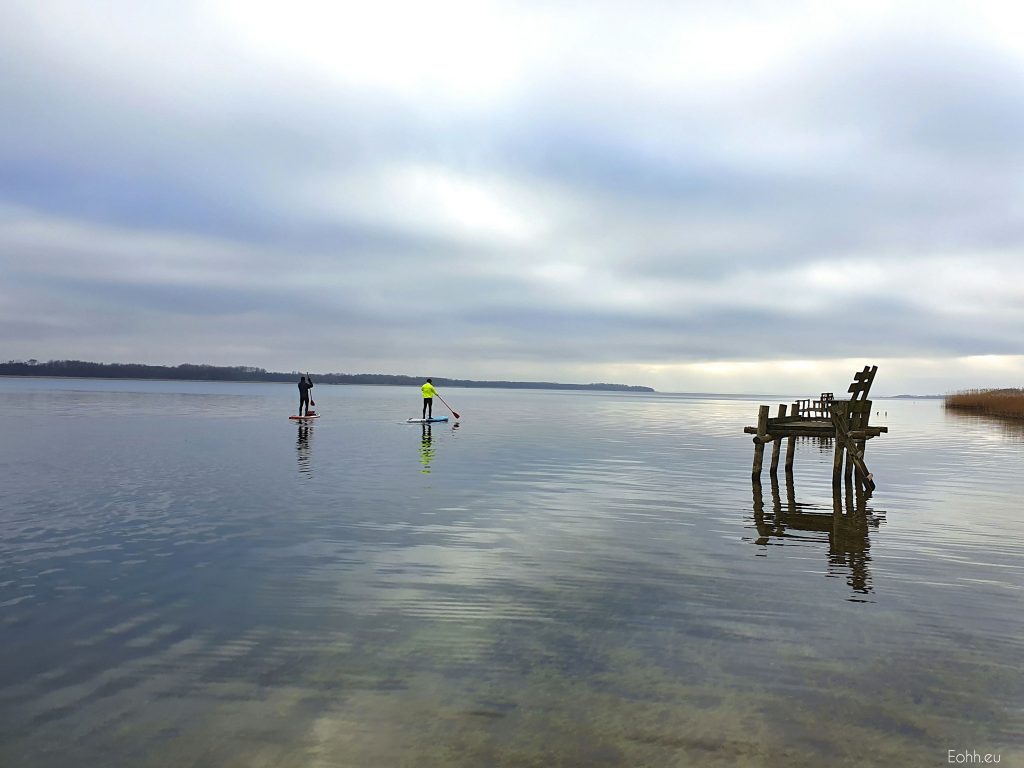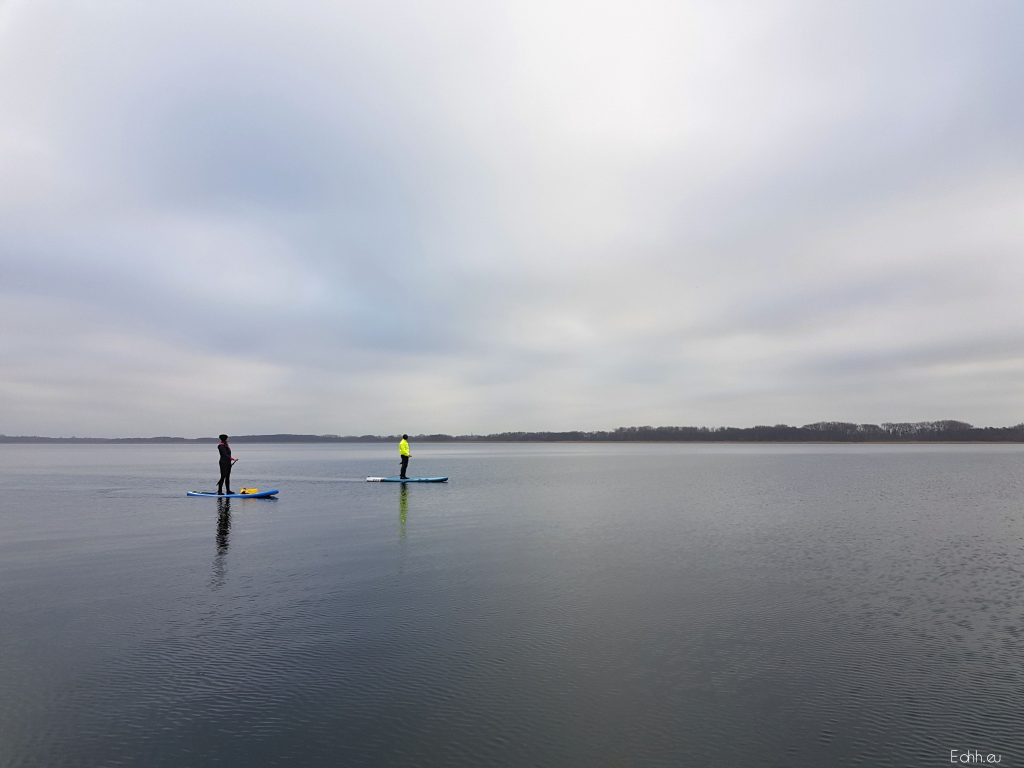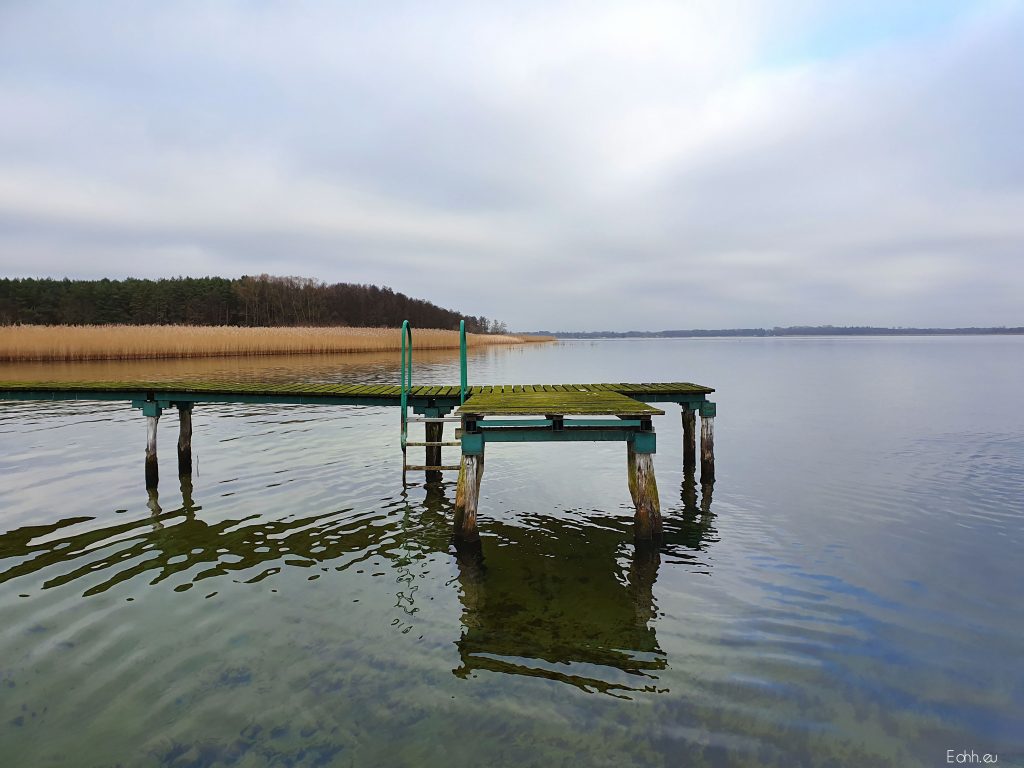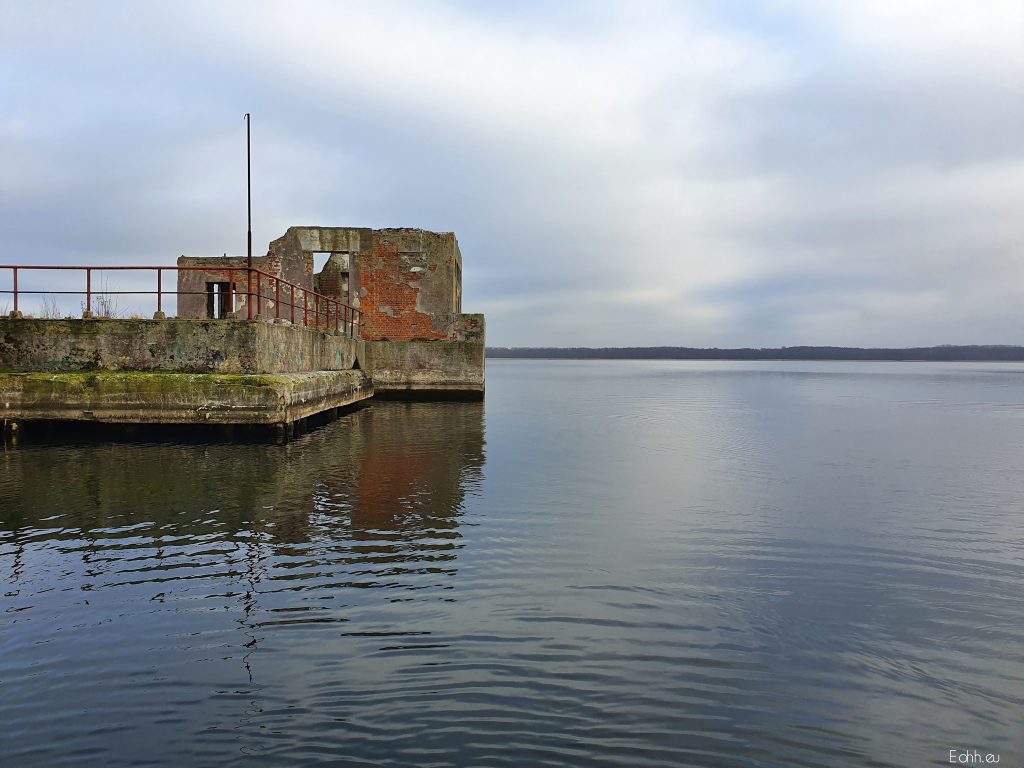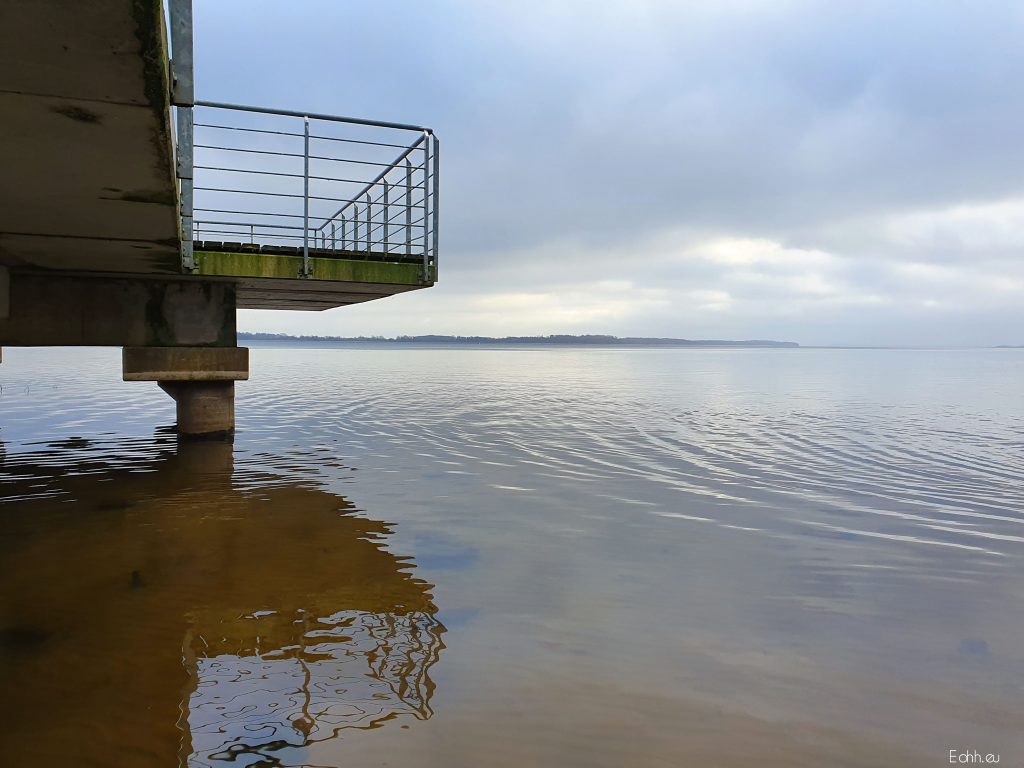 I met with Ch Piotr on Głębokie Lake a week later on January 26th, 2020 to test his new SUP BASS Touring Board. It was my last entry on the water in January and the penultimate this Winter.
GŁĘBOKIE LAKE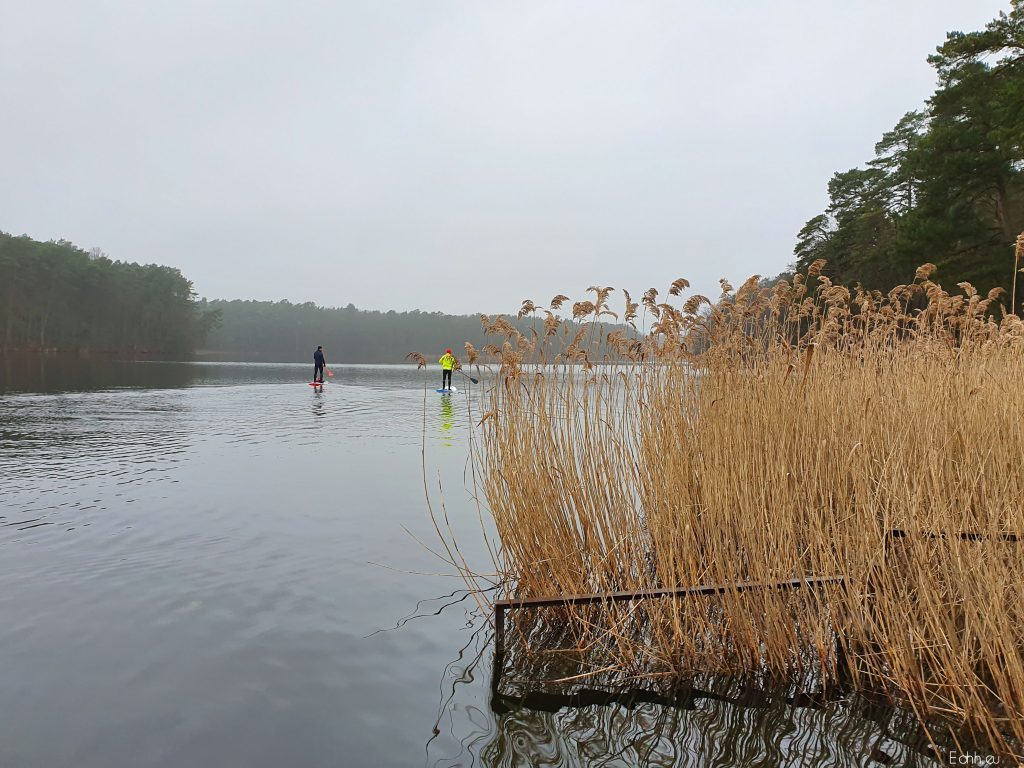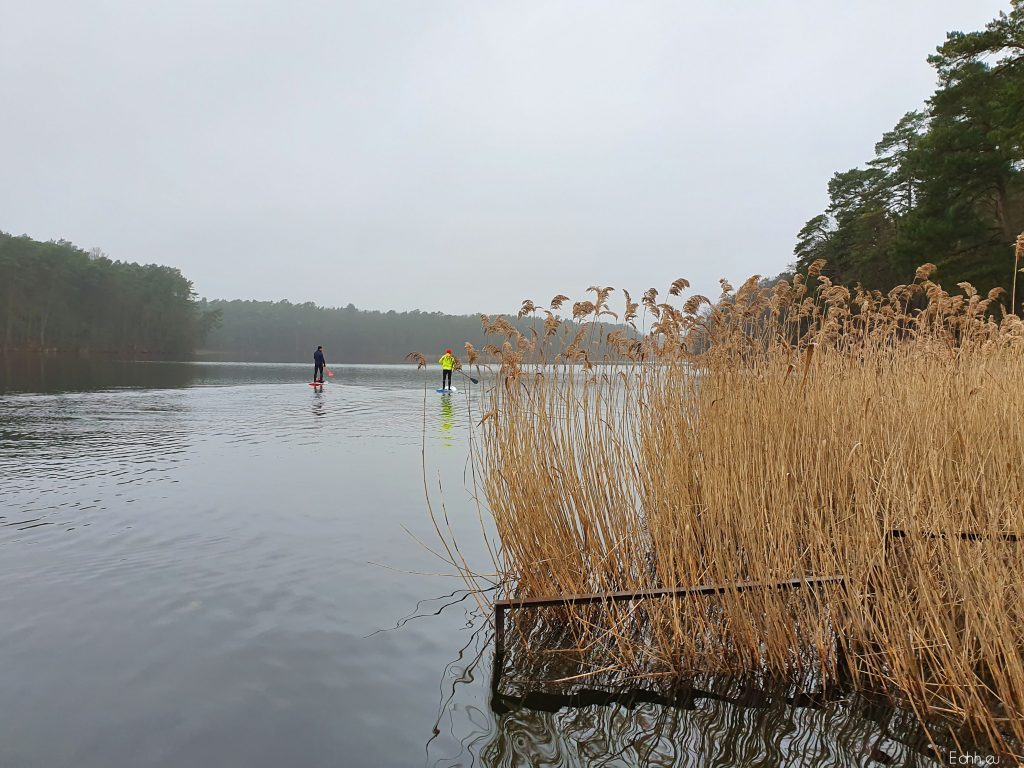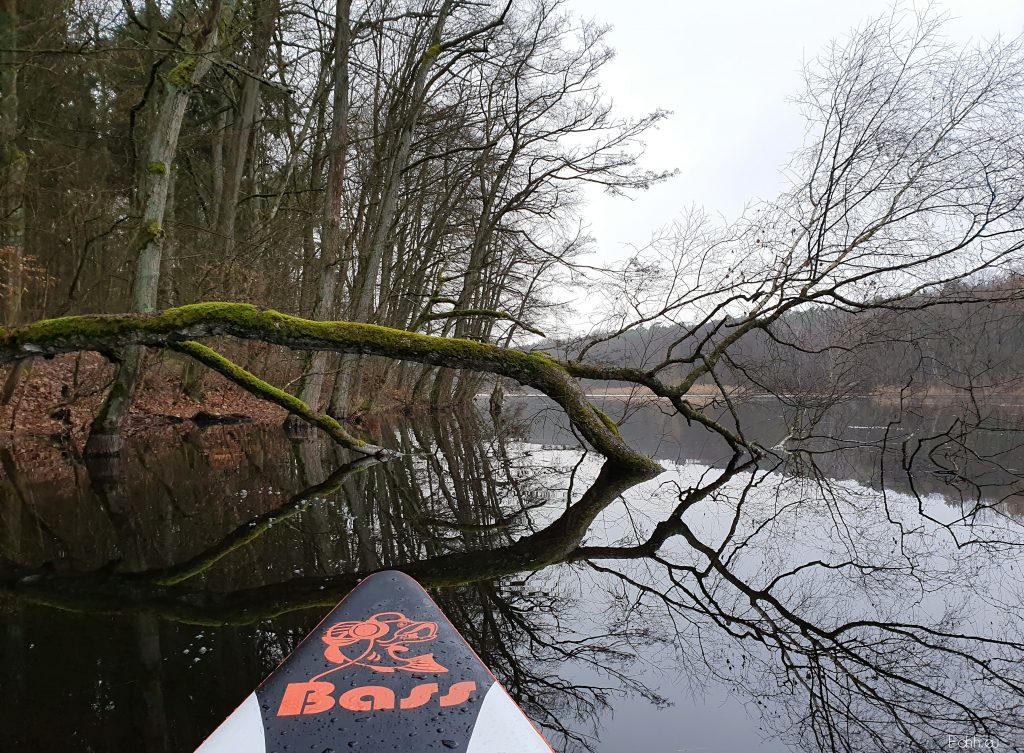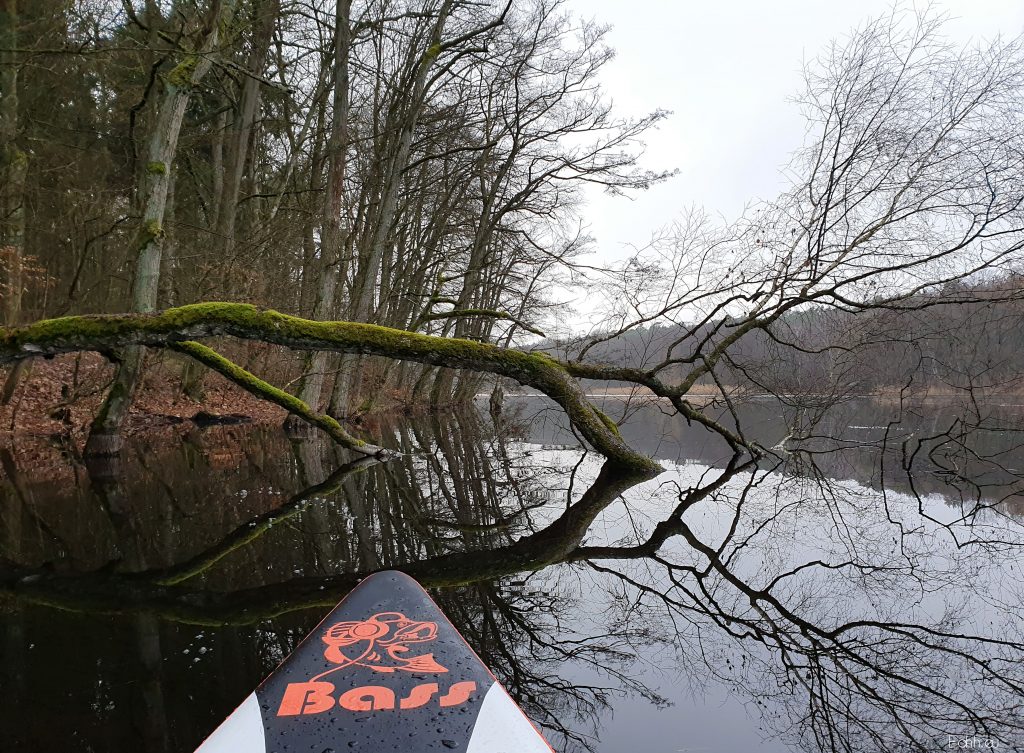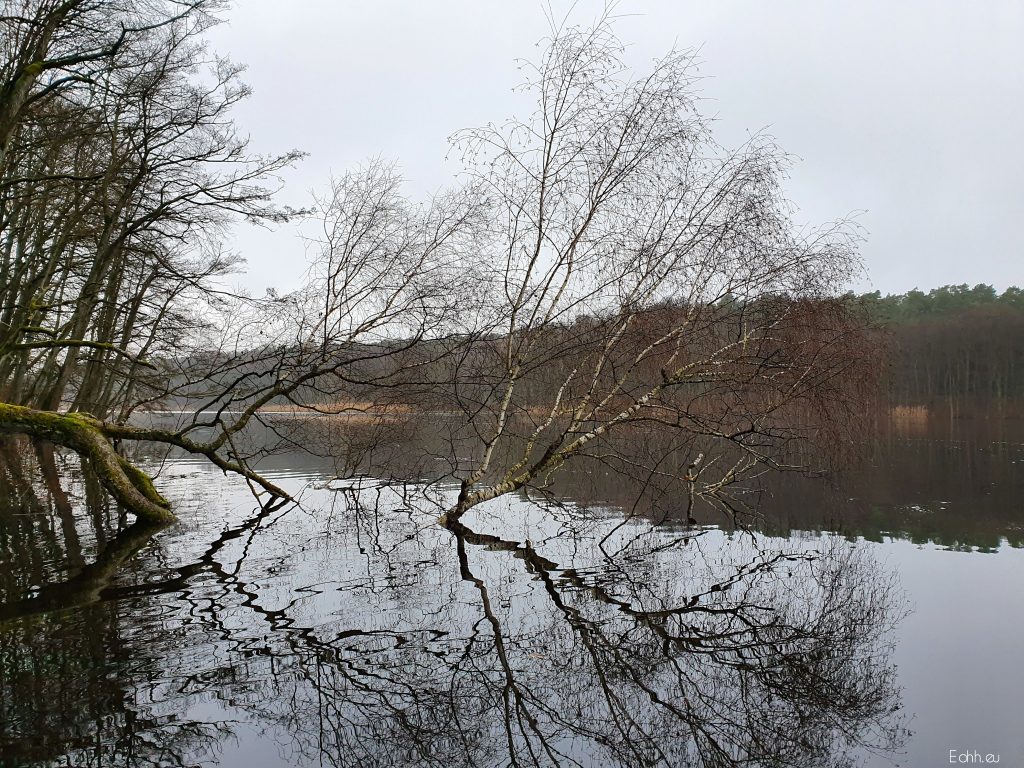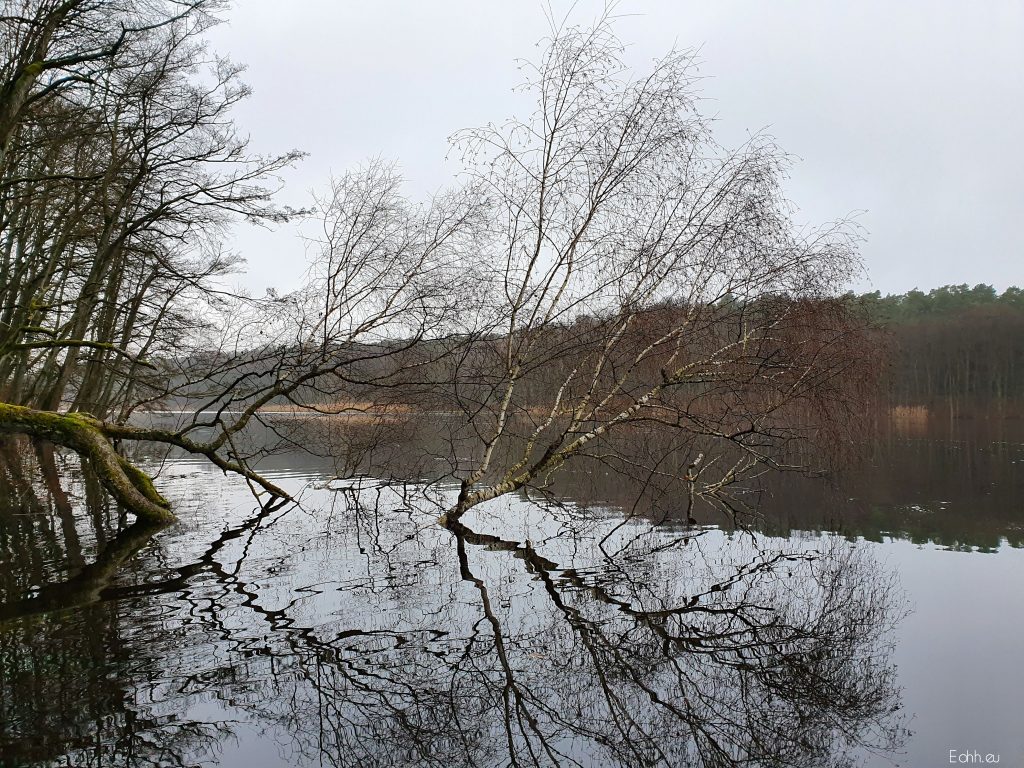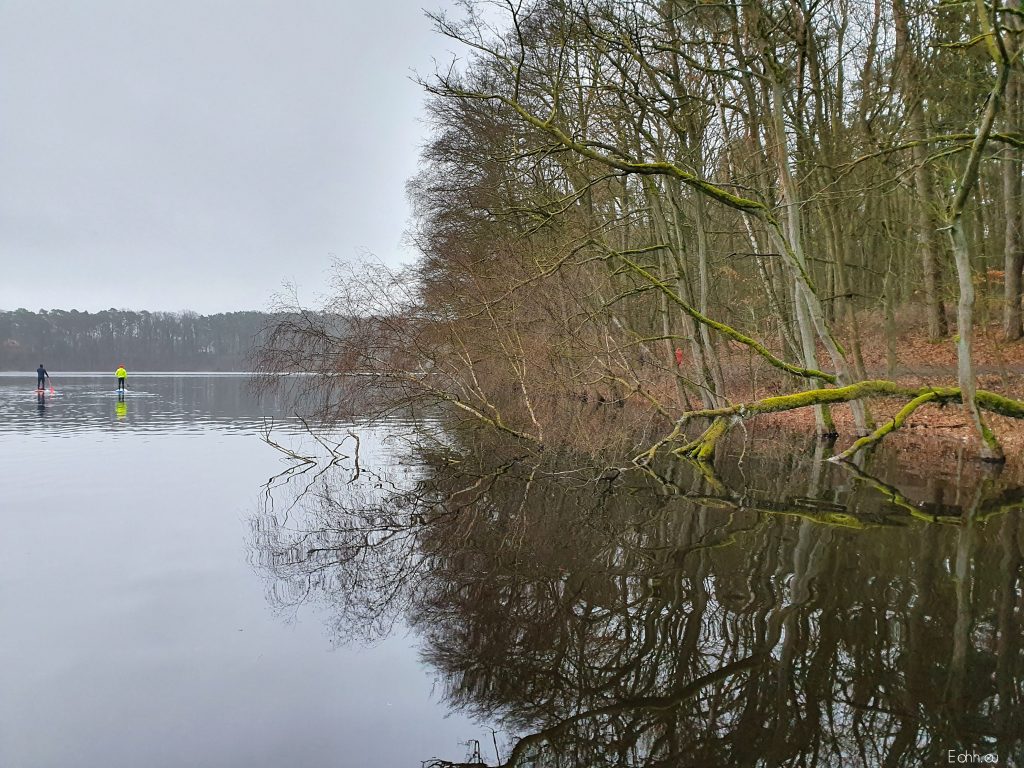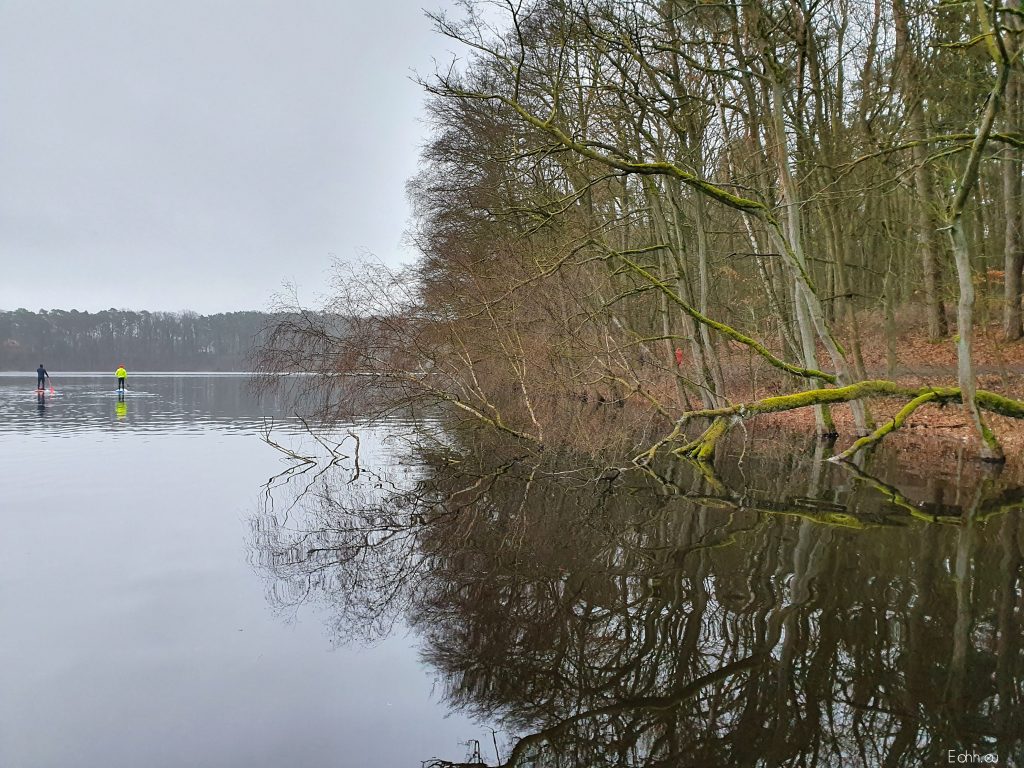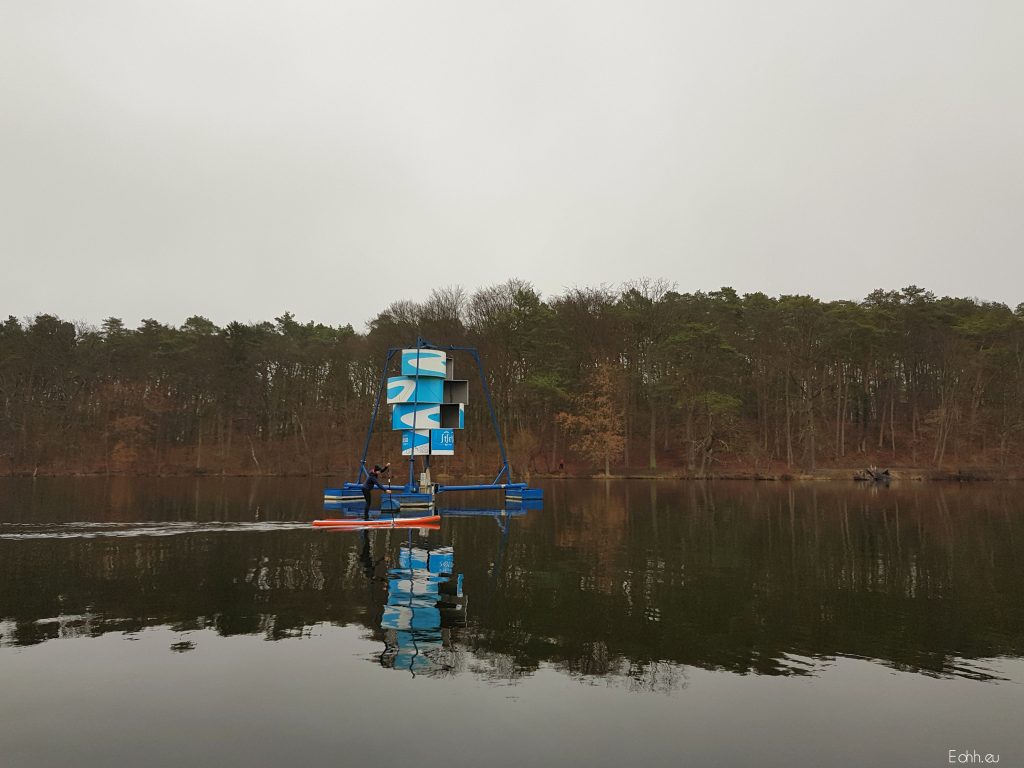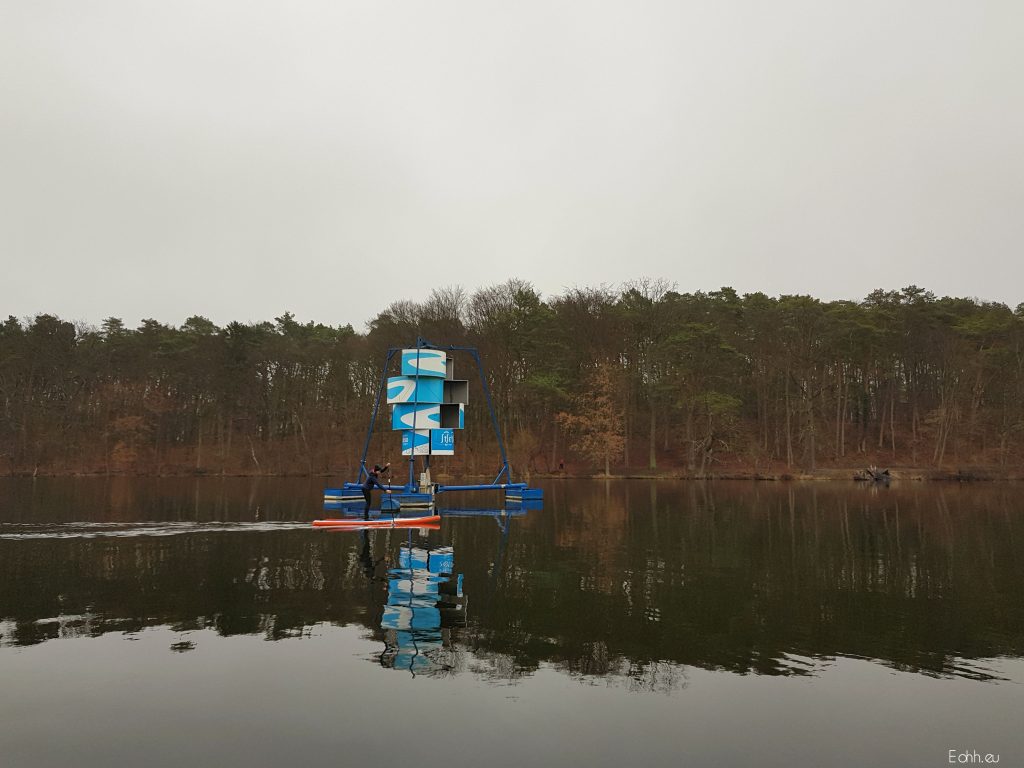 A series of strange situations, events and circumstances appeared in my life in February which eliminated me from sport activities for almost two months. My longing for water didn't stop me from going to Pobierowo for a quick regenerating walk as well as spending Women's Day on the water together with my female friends.
POBIEROWO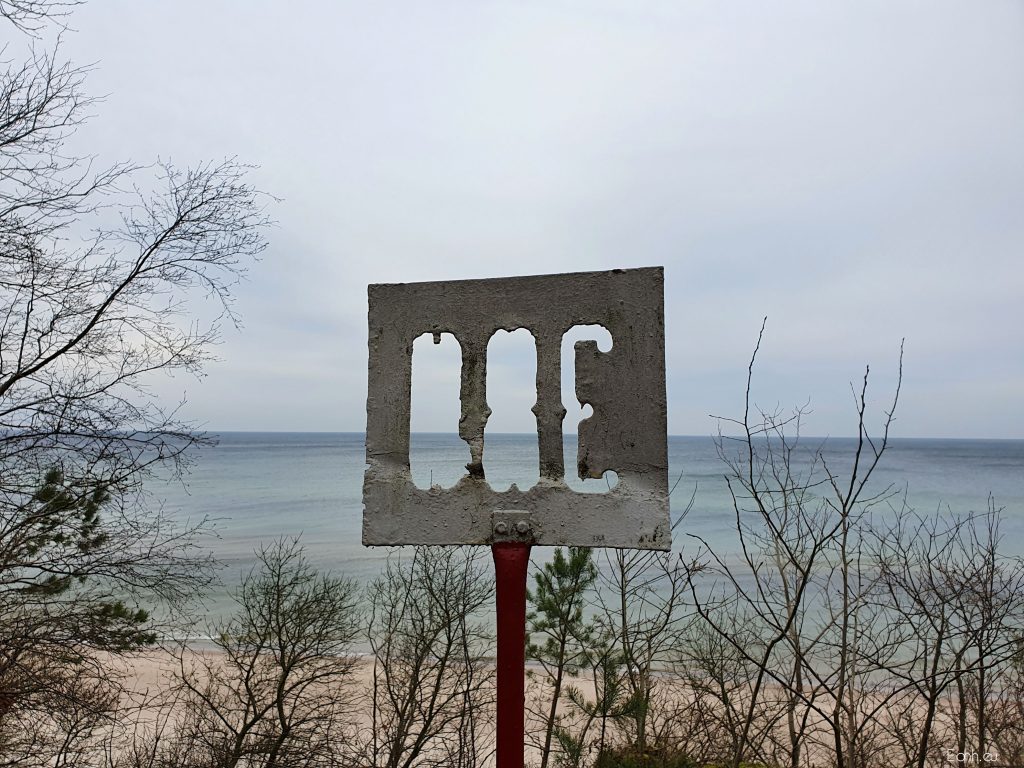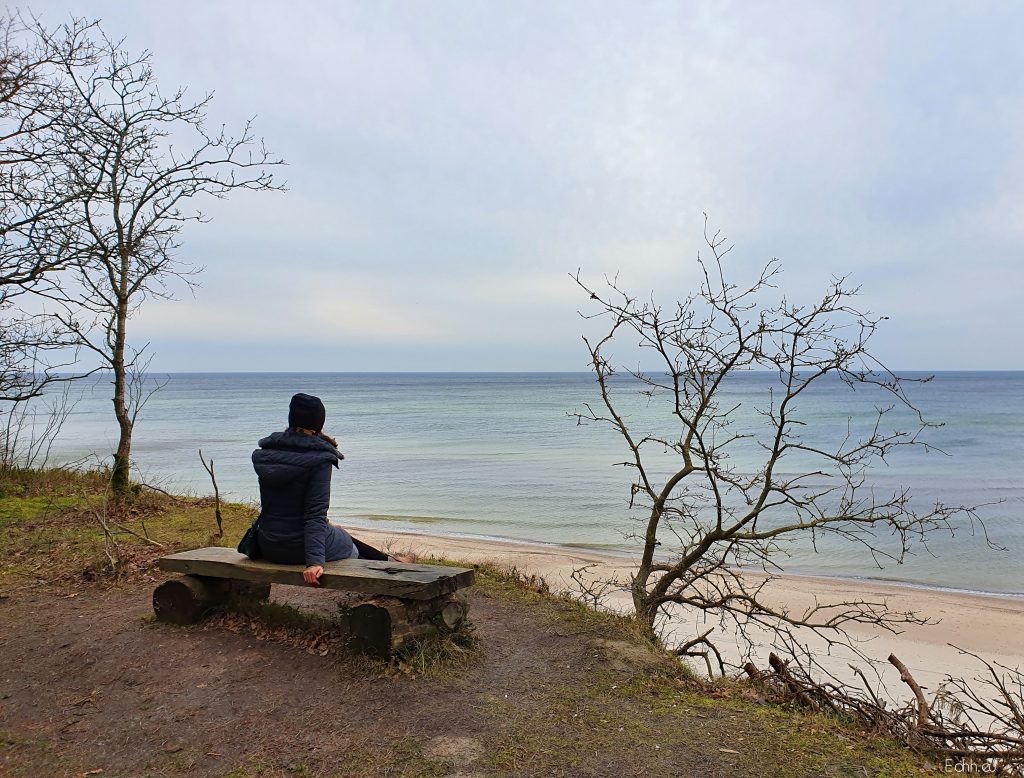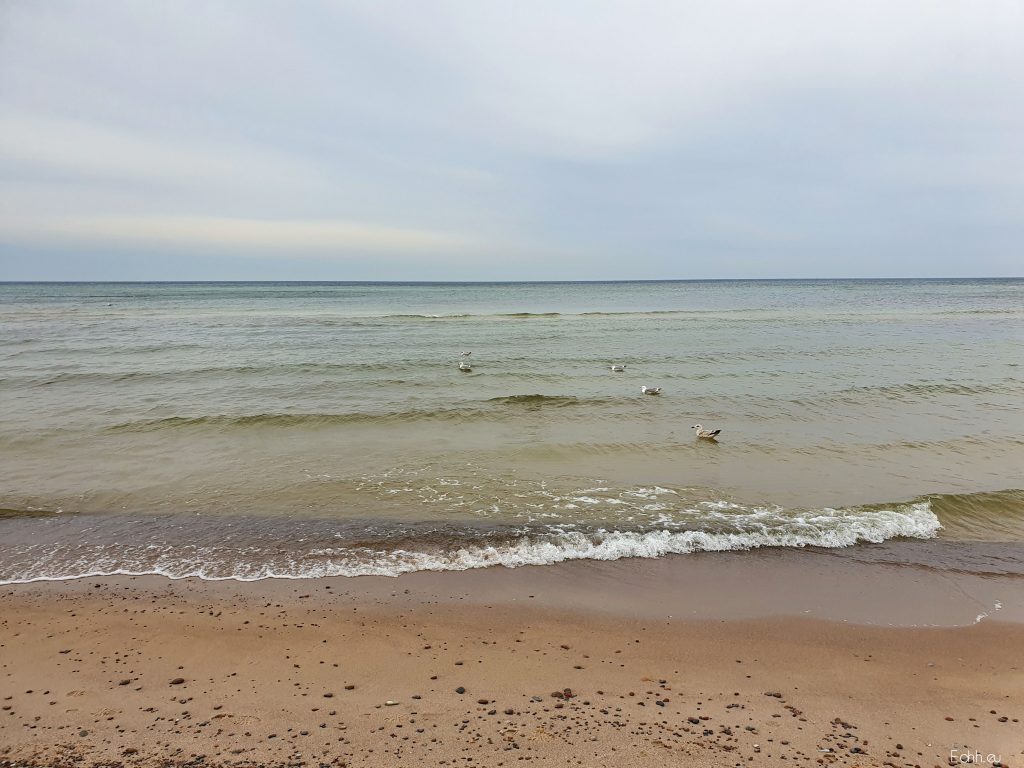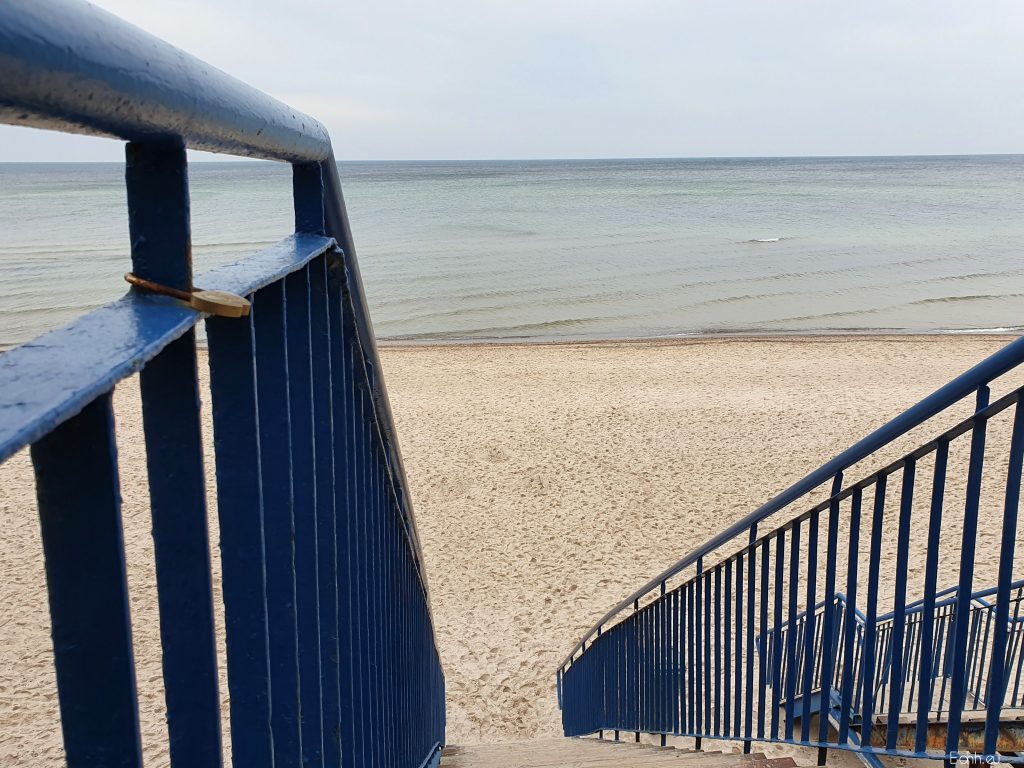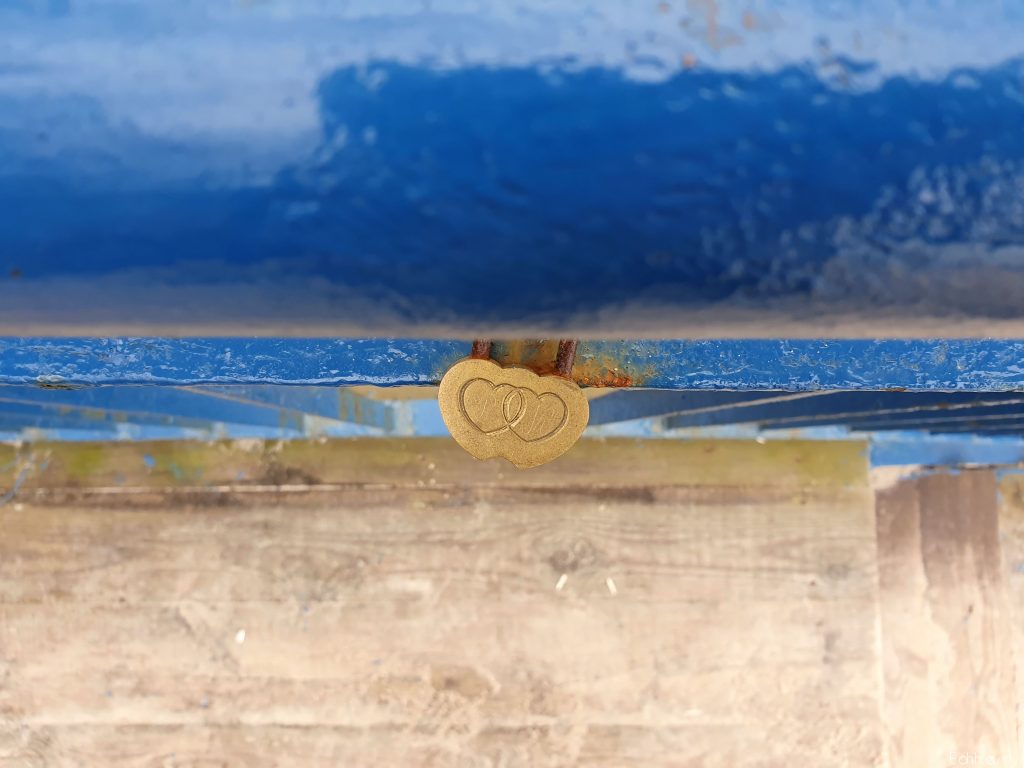 WOMEN'S DAY ON GŁĘBOKIE LAKE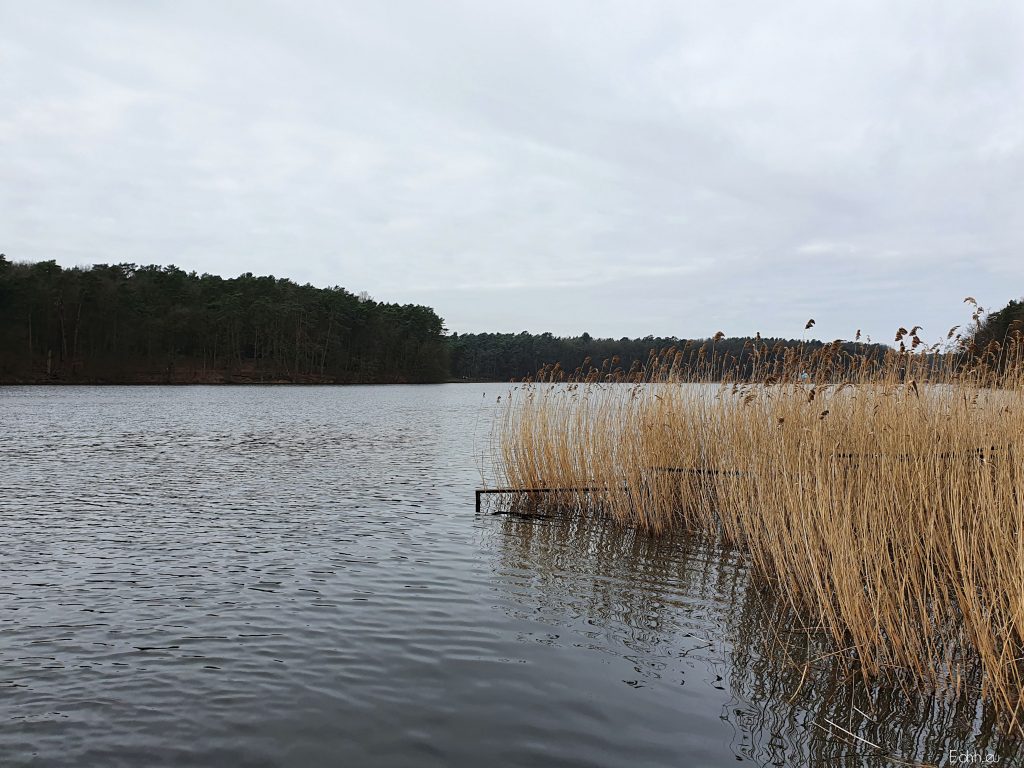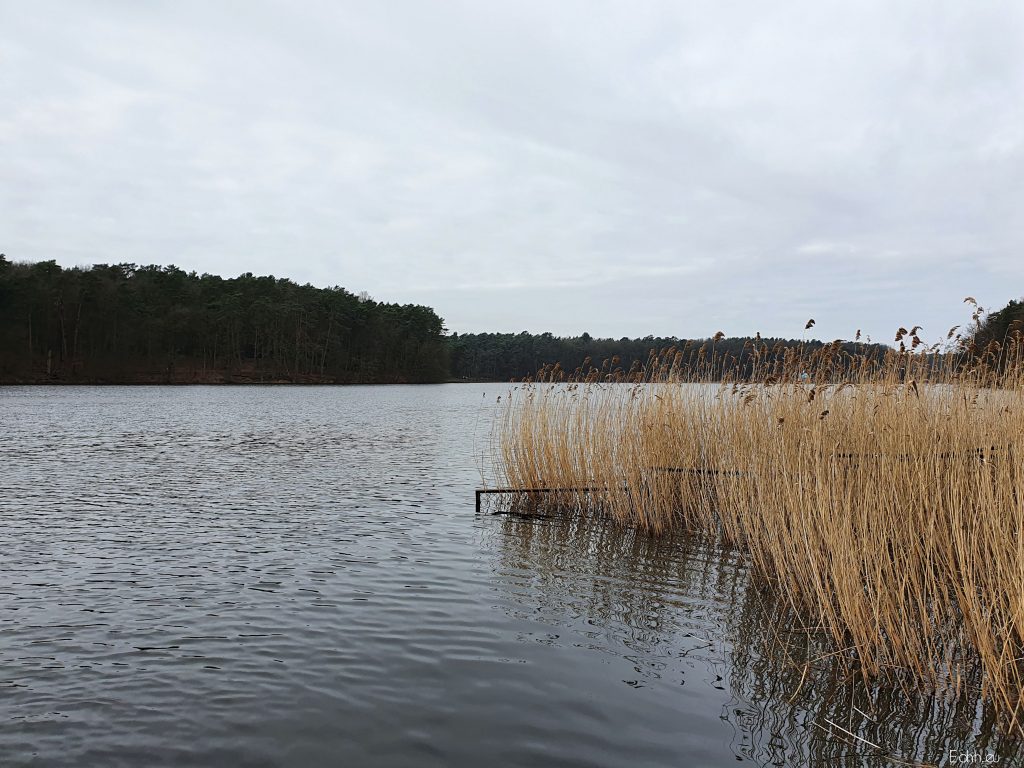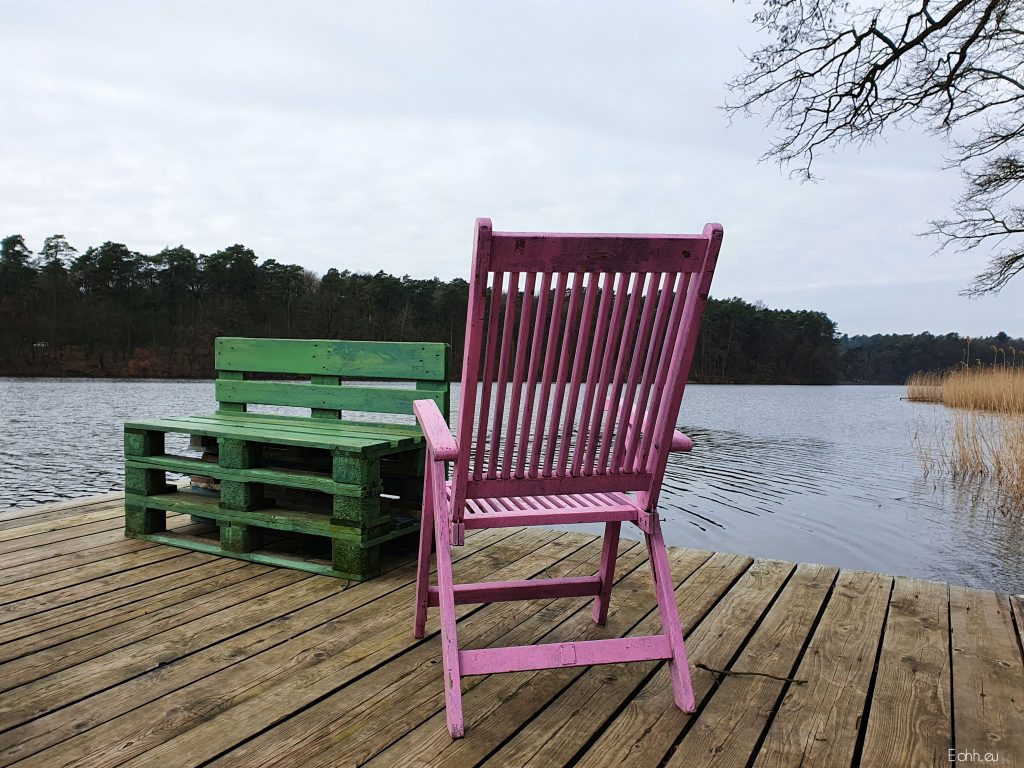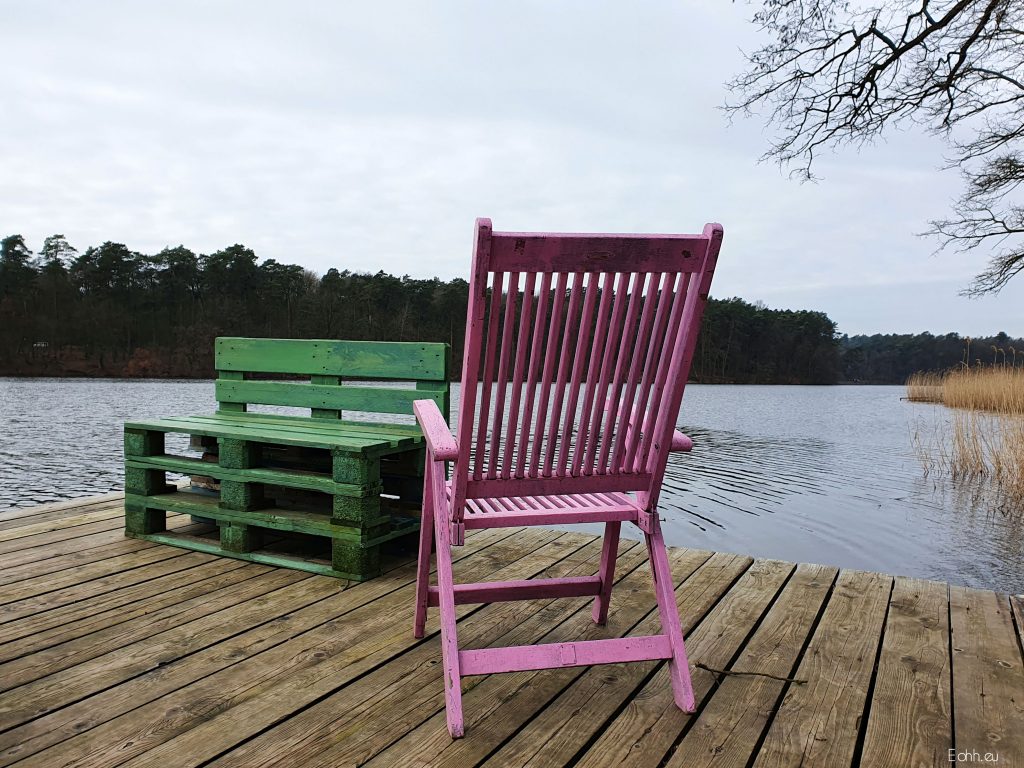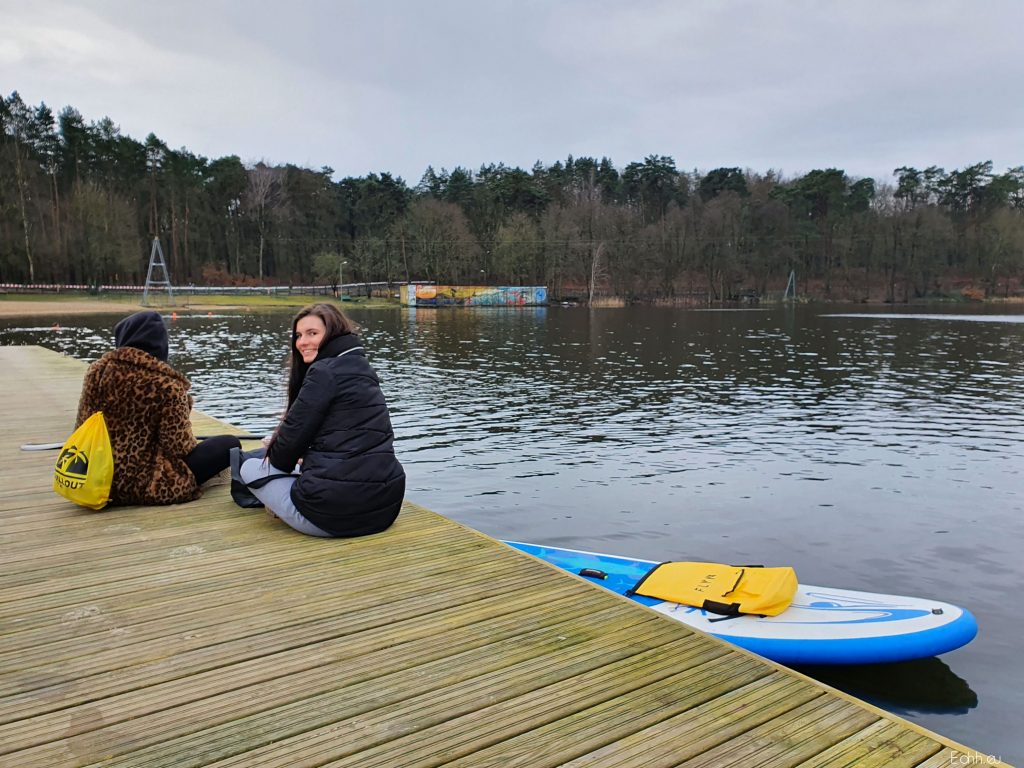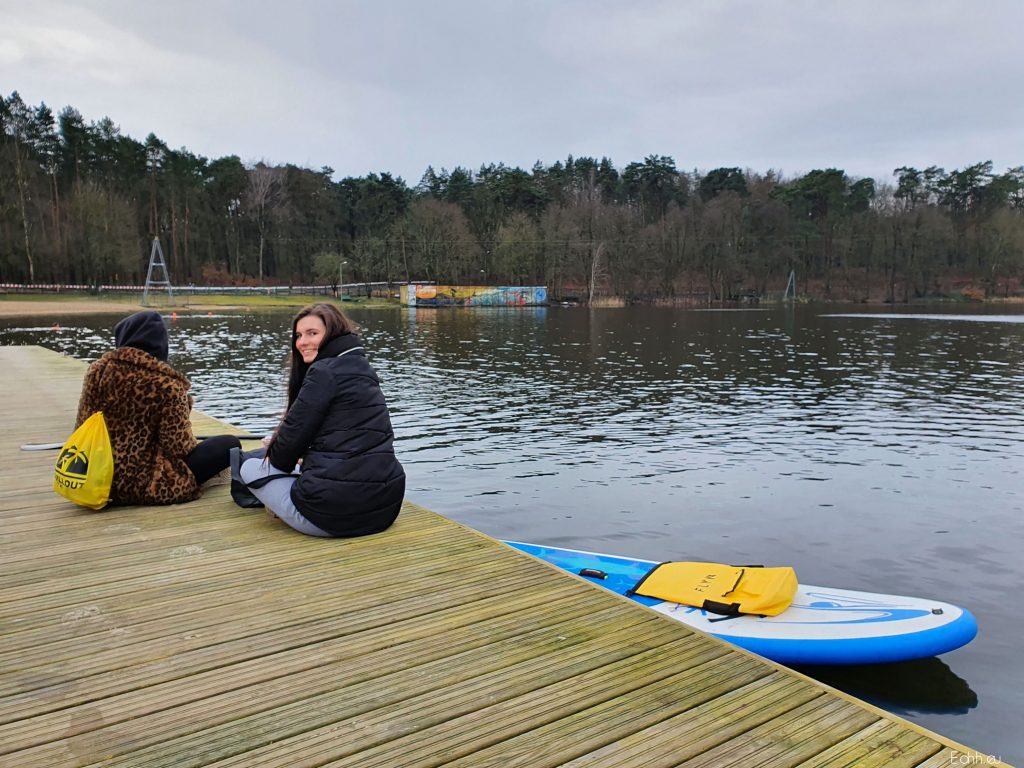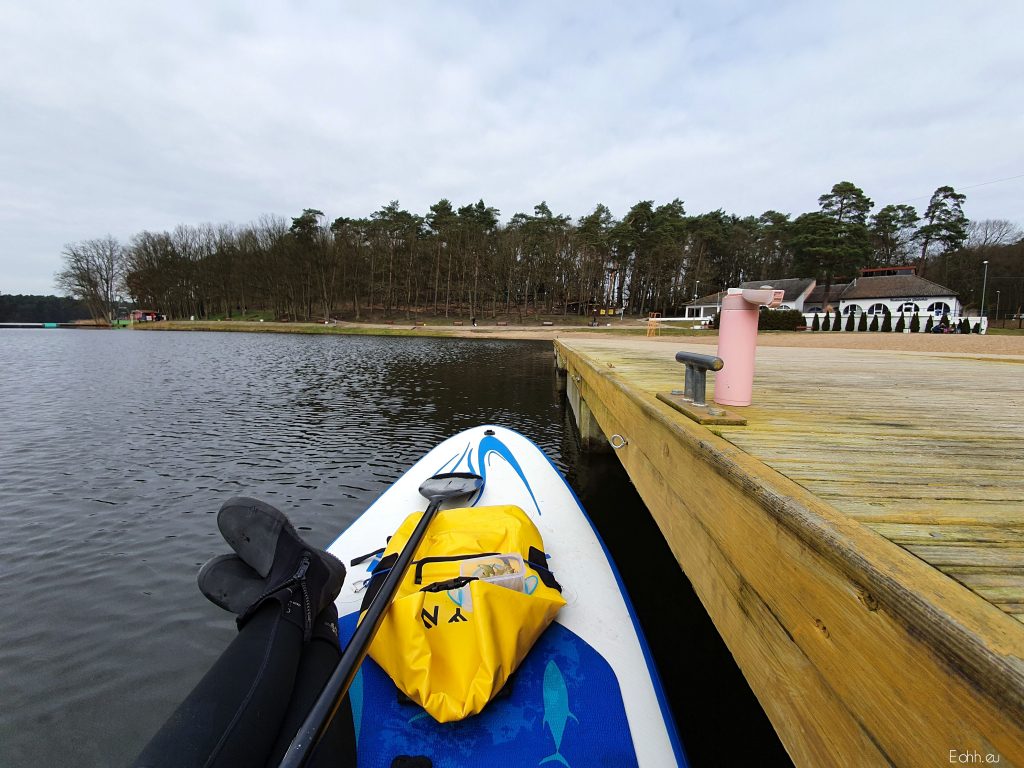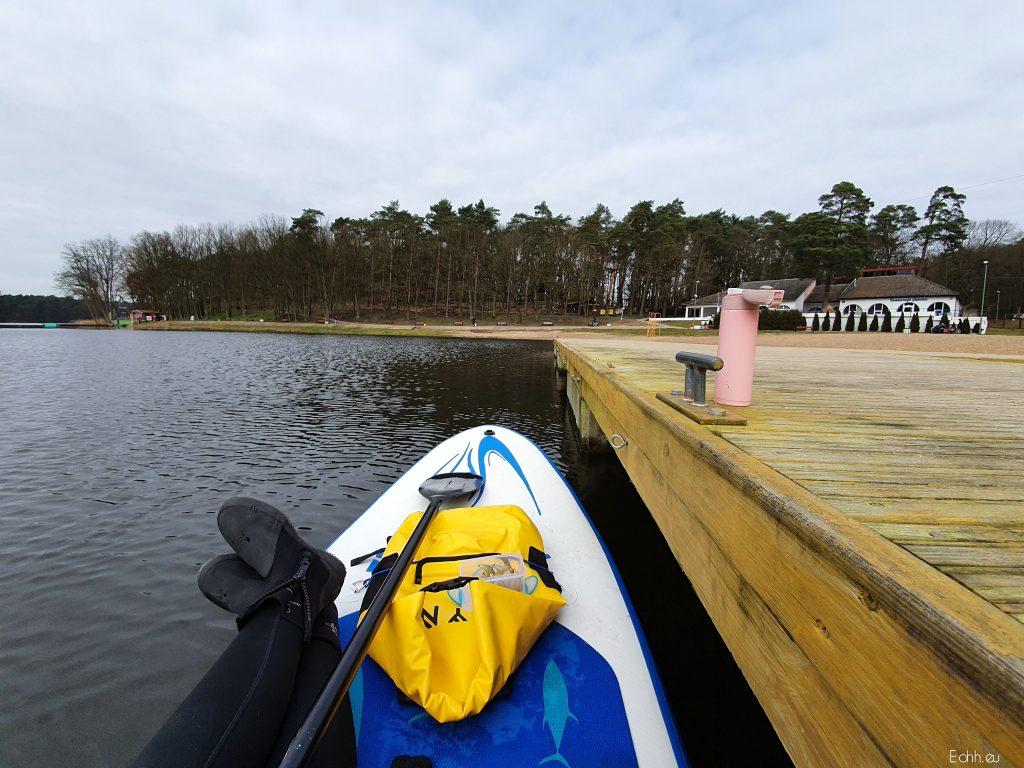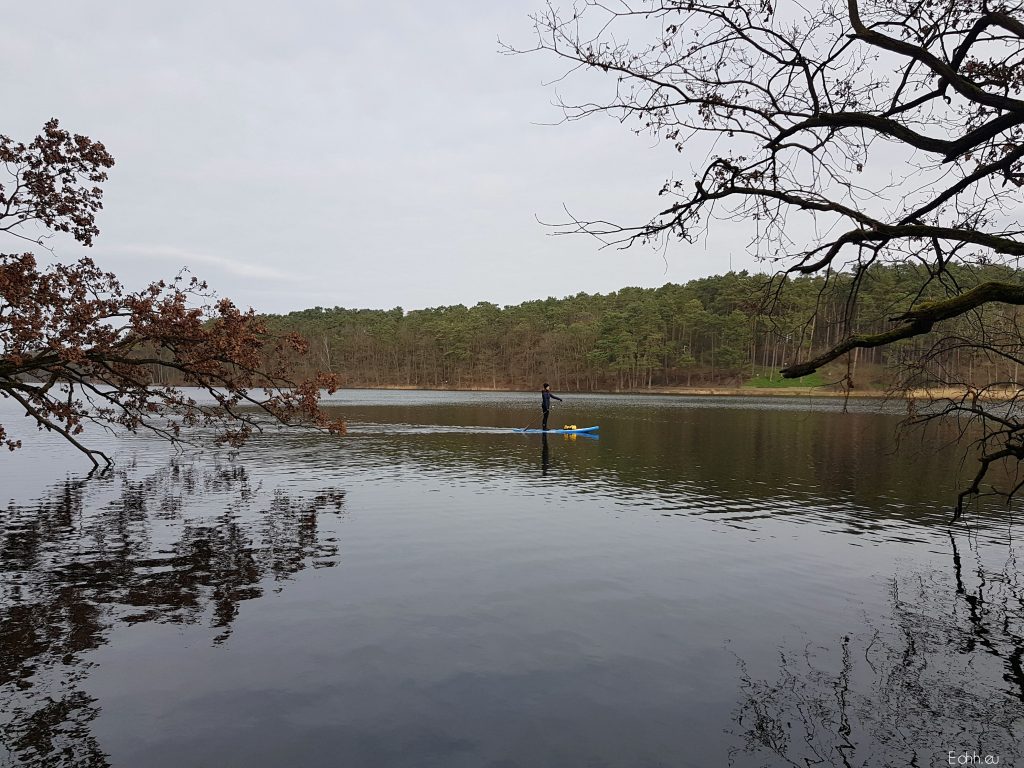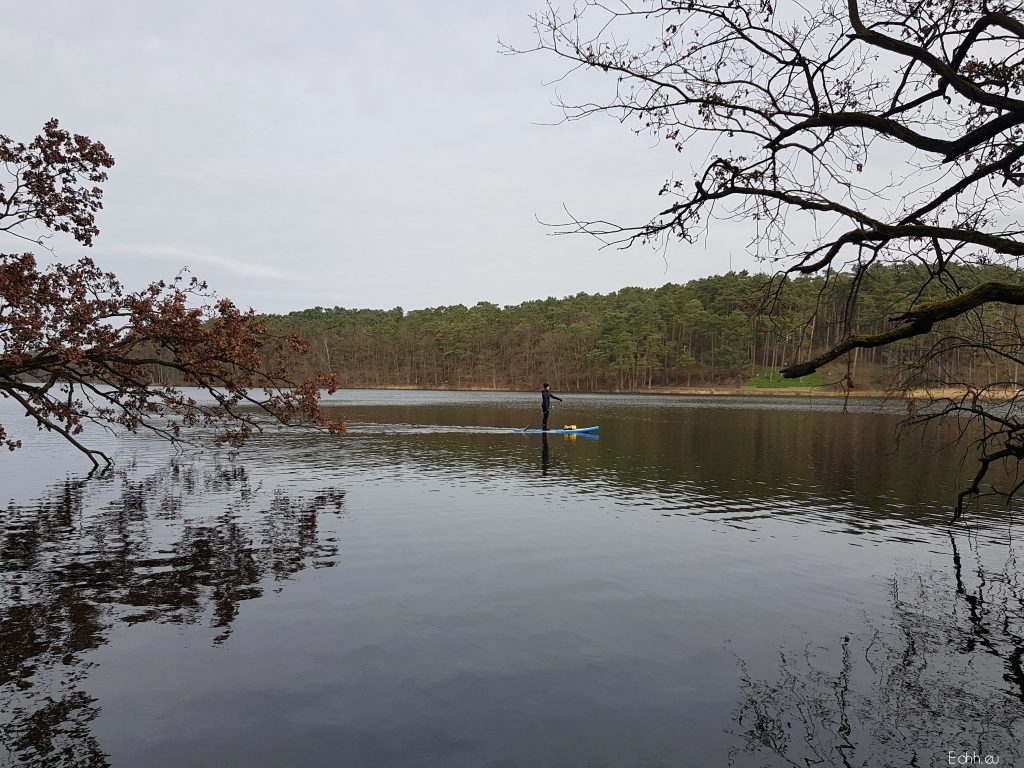 I know that I have no chance to wave goodbye the Winter from my SUP board. It's a pity because a new board – a real gem – is waiting at home ready to use. I hope you will say goodbye for me equally well. We have a lot to thank for. It is priceless a possibility to SUP all Winter long.
Can I do it next year? We will see…