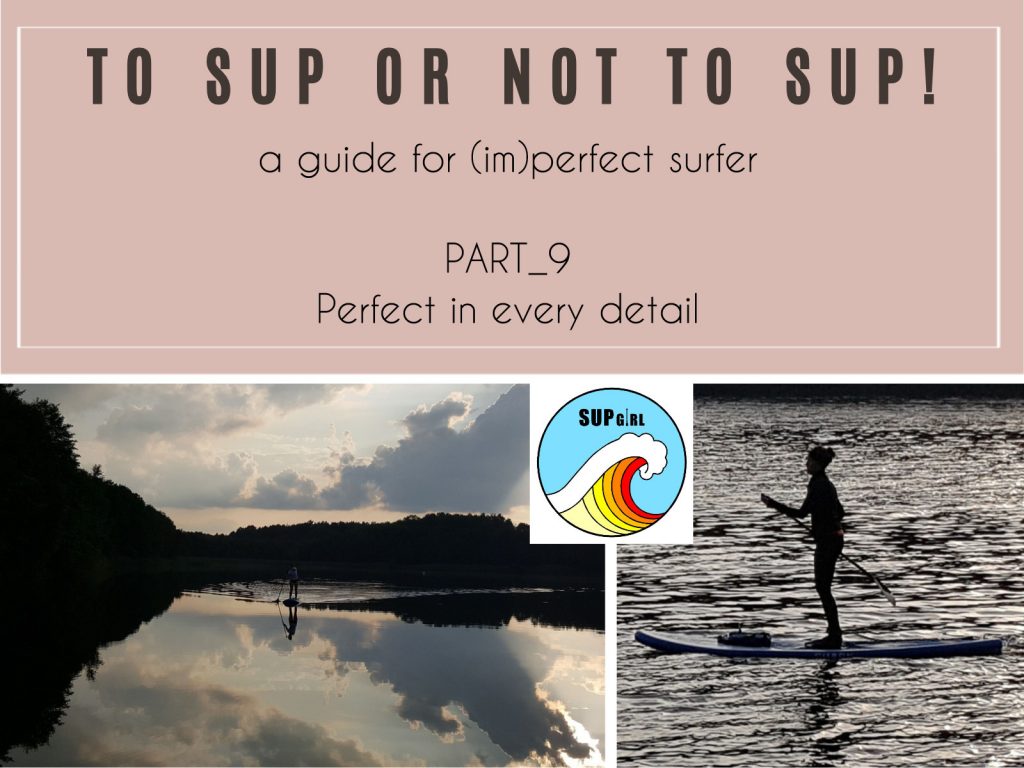 "Why don't you want it?" Such question always falls every time when an opponent tries to persuade me to change my mind.
"Me? Nails? To paint them? By what? A hybrid varnish? Seriously? What for? After all, having nails done requires more feminine outfit to wear. Should I look more feminine? I should find for sure time to have the varnish removed? No! No! No! It is not for me".
I shoot a series of excuses like from a machine gun. I can consider my stream of words as a nagging, which I'm not able to make my friend distract from her idea. My friend Magda doesn't give up. She is well prepared. She knows how to trick me. She has a plan. She is like a hunter: she explores the field first to corner her victim in the next step, finally ending with a crucial argument making prey completely helpless. One accurate shot: "And if I tell you that I have surf varnish?"
I'm done . She wins!
Seriously, I couldn't refuse become a model seeing how seriously Magda has been involved in the nail stylist and how big pleasure brings her developing her new passion. Our cooperation benefits revival our friendship for over a year. Both styling nails and the need to remove it are our basic excuses for frequent visits.
Magda use colours, accessories and the best varnishing techniques to get stunning results. She combines products, makes changes especially when the preparations applied on my nails don't fulfill water – thermal tests. It happened that the varnish fell off after a few days of my floating on the SUP board. The other one kept on my nails 3 – 4 weeks. After testing the different brands she prefers NeoNail one.
My rule as a model is limited to drinking tea and watching my private nail stylist working. I sometimes give, open, hold some accessories to her – that is it. I usually keep silent to let Magda concentrate on her work. I sit quiet as a mouse and follow her instructions to enjoy the final effect which matches my SUPGIRL style after 2 hours work.
My first hybrid nail cover was made with thermal varnish. The change of colour depending on the temperature – from light (when it is warm) to dark (when it is cold) – is unique for such product. My level of enthusiasm and the form of sound which I gave out of myself when seeing the final effect on my nails can be compared to the reaction of Magda's two years old daughter who saw glitter for the first time. It is worth mentioning Nadia's reaction, who started shouting unexpectedly: "Magda, look your nails are changing color!" when I was driving my car. She scared me so much that I was close to lose the control of my car.
It is unbelievable how strong emotions this type of product brings to women at any age.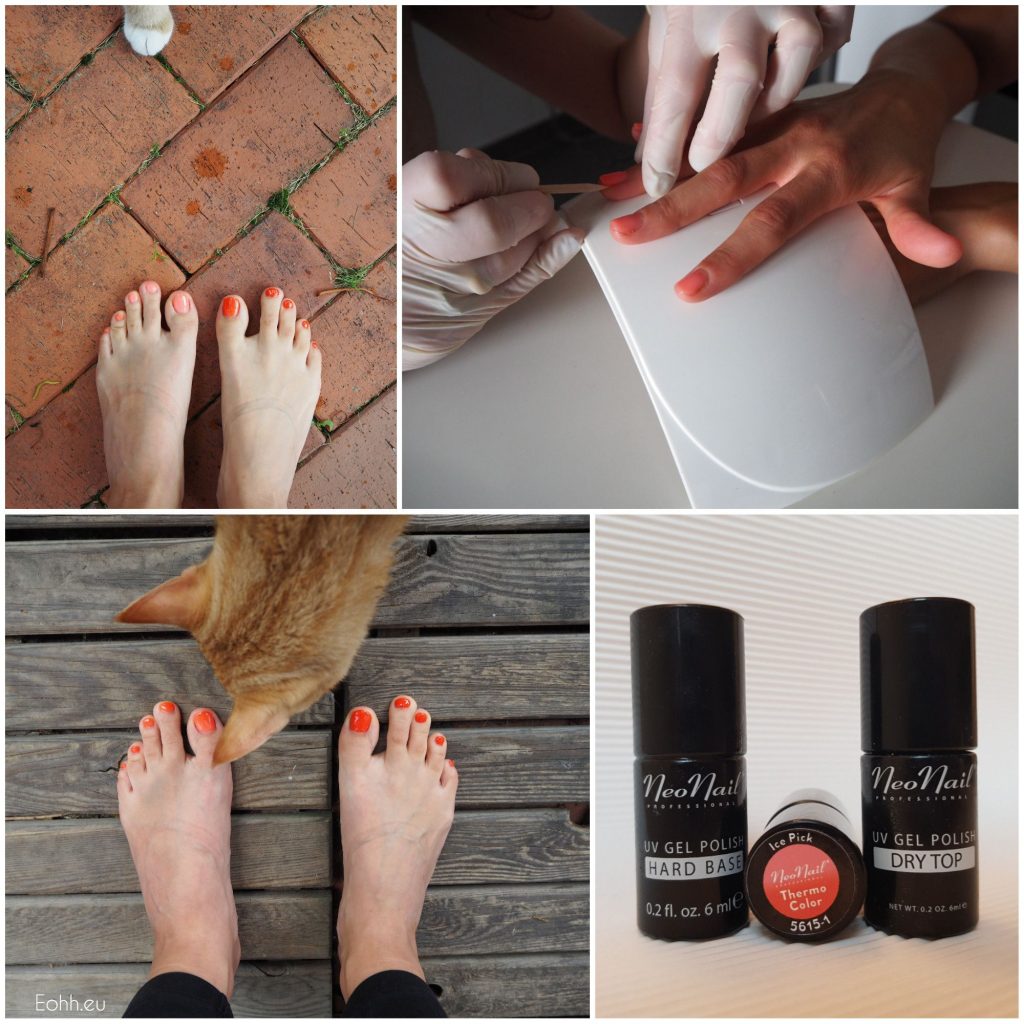 Personally, the visibility of dynamic change of colours is the best when I SUP. My nails change all the time under the influence of warm air and contact with cold water. It is very distracting. I stare at my hands instead of focusing on paddling. I sit on the board playing with my feet dabbling in the water and warming them on the sun alternately instead of floating. I can do this for hours.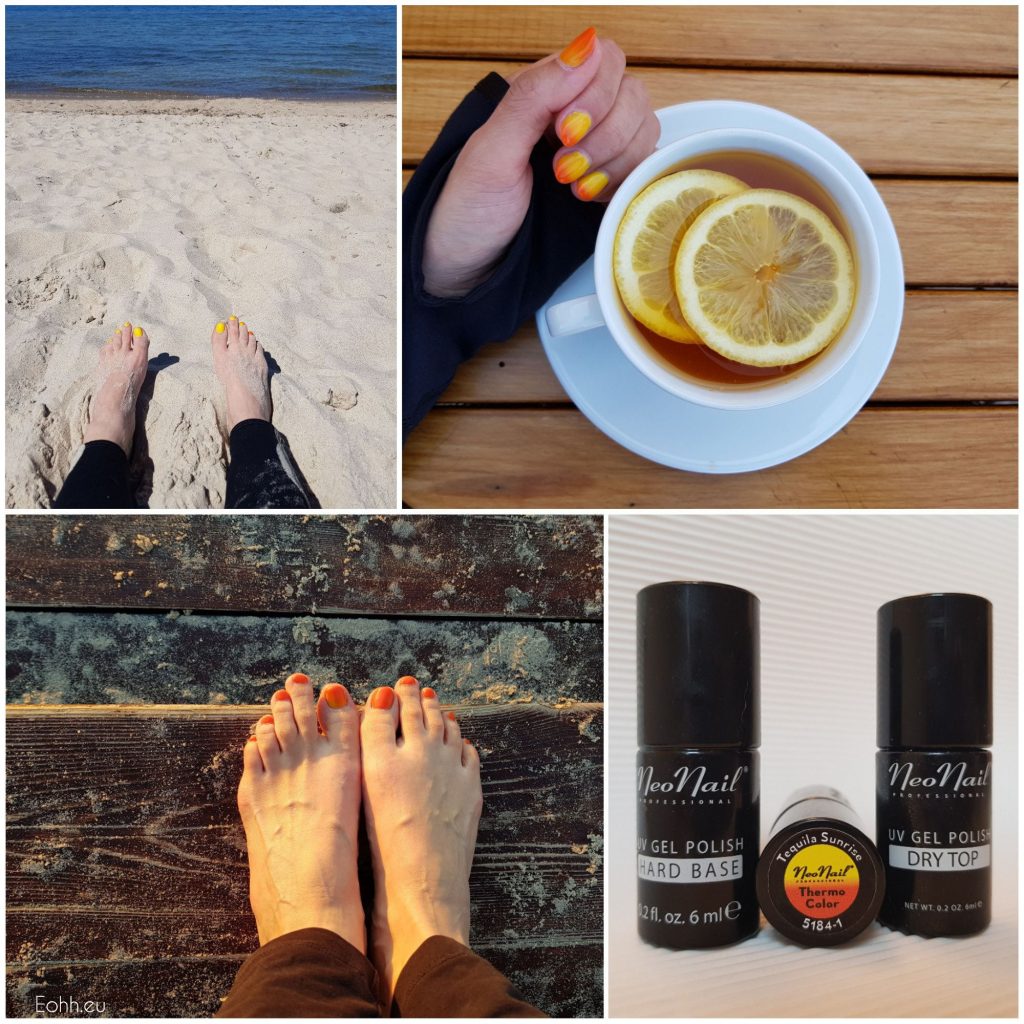 The thermal varnishes have suited my taste so much that I floated entire previous SUP Season 2017 having "double – coloured" nails. I didn't want any other type. Besides it had another advantage: Magda could start practicing her skills from simple stylisations while I had time to get used to wear my nails done.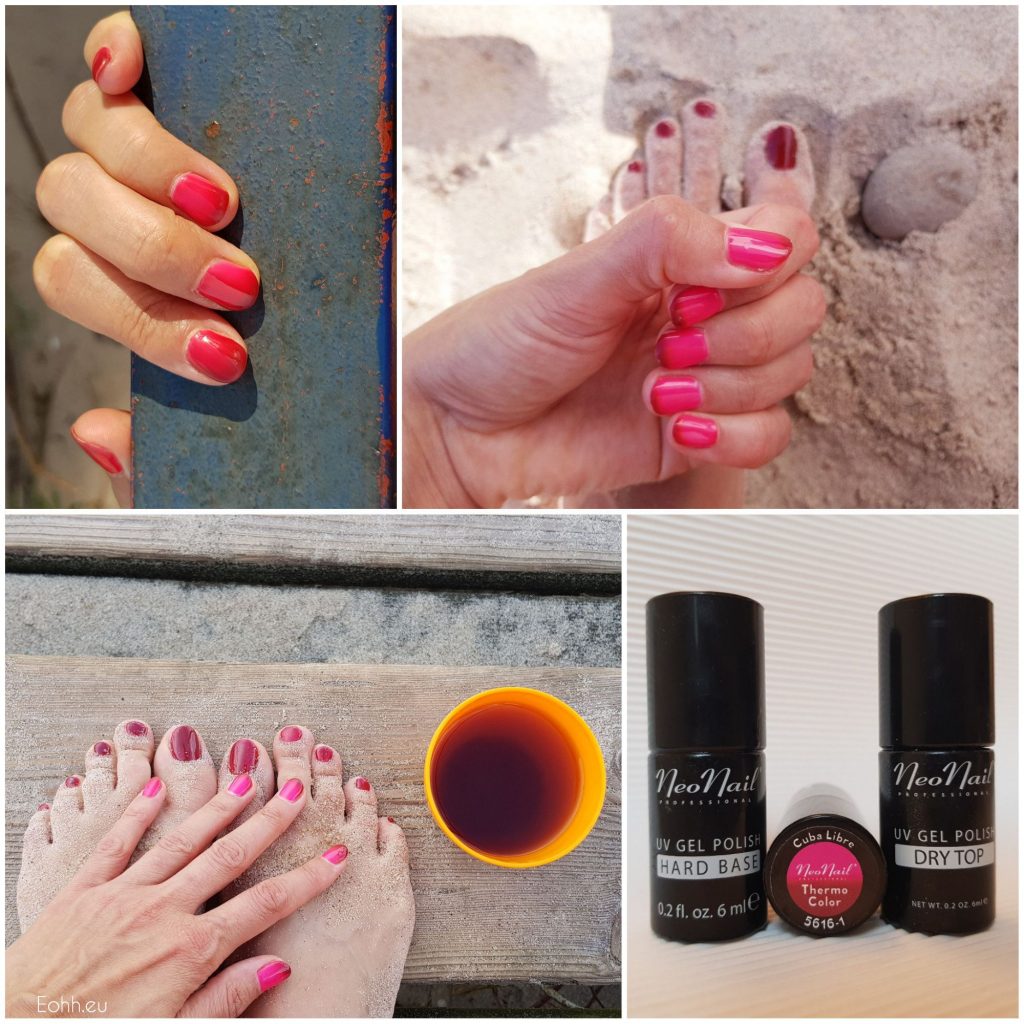 My friend has set herself a target this year. Her ideas are more demanding. Her designs include colour shading, patterns and decorations. She feels my style and knows that it is hard to convince me to shining nails decorations. She lets me feel free to decide.
I'm pleased to see her so involved. I wish her skills would develop in time, along with her selfconfidence and her abilities. I hope she knows how much I enjoy wearing her stylizations. I can't wait to get to know her projects for the SUP Season 2019.


My dear SUP readers. Use the hybrid varnish if you want to look stunning on the SUP board and beyond it. It is the most popular form of nail covering nowadays. Except wide colour gamut, accessories, which let you create glamorous design you will get effective protection of your nails against damages, breakings while practicing water sports.
Always use good brands products. Trust the professionals in case of doubts. A nail styling studio is the best place for your first hybrid stylization and get care tips.
Remember, moderation is required. I follow it too, having my nails painted mostly during summer.
I know the consequences of using a hybrid varnishes. I see how it weakens the nail condition, making it fragile and brittle. I know how much time and efforts the regeneration takes.
You decide.