Gingerbread parties are pre-Christmas events which I and my friends wait for as impatiently as children for Saint Nicholas' Day.
I was lucky this year spending one of them in the south of Poland in a wonderful, family atmosphere. Smell of melted butter with honey, spices and oranges filling the house while making dough for gingerbread cookies, laugh of a child chasing between the table and the oven, a cat messing around made me feel like at home. The opportunity to spend the evening with people close to me and the joy of decorating cookies turned out to be more valuable to me than the best Christmas gift. What's more, it all influenced today's post.
"What would you like to find under the Christmas tree?" This question embarrasses me every time. SUPGIRL's needs are unlimited so I always find something useful for the board. Still, I don't like to expose Santa to expenses. I also know how uncomfortable feels a person receiving too expensive present.
That is why I'm glad that the trend of handmade gifts has been welcomed to my home as well and has been accepted by my friends. The recipient's joy is the best reward for commitment and time spent in creating a gift personalized to the individual needs and interests.
What surprise a SUP lover with?
Nadia and Barbara are handicraft masters who I can envy their imagination and incredible manual skills. Gifts from them are always a big surprise for me which I react very emotionally.
NADIA
I'm touched when opening parcels from England. Nadia perfectly mastered me cry. I wet content of every parcel with tears wondering why I deserve for such privileges.
SOMETHING PRETTY
Jewelry is a gift that no woman will ever underrate. Although I got this pendant two years ago, I haven't dared to put it on yet. I would not forgive myself if I could lose it.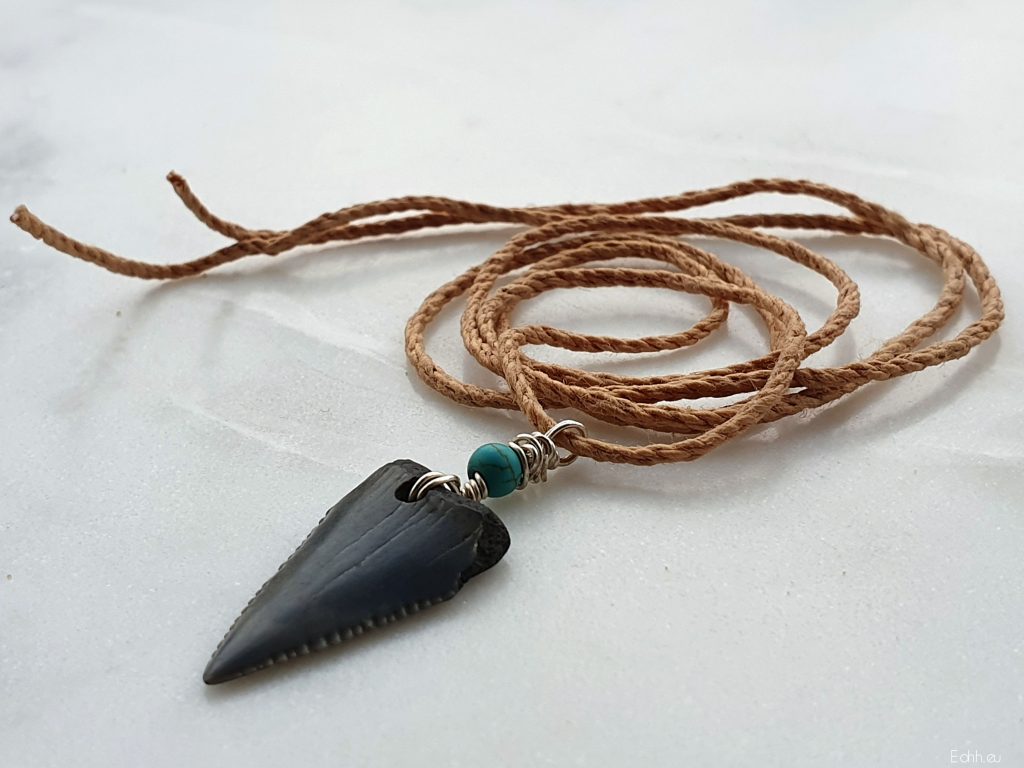 Nothing more wrong if you think that it is a stone. It is a shark tooth found by Nadia on a beach in Cape Town. Now you understand why I prefer to keep this precious in a box rather than wear it on my neck? I love its simple form. The whole creates a minimalist composition that not only suits my taste but also reflects my character, water addiction and love to SHARK – my SUP board. Can anything be created more special?
SOMETHING COLOURFUL
Postcards, cards, posters, collages. I love and collect them. Preferably those with the theme of water: sea, waves, surfing. My favorite graphic is the one painted by Nadia with watercolours.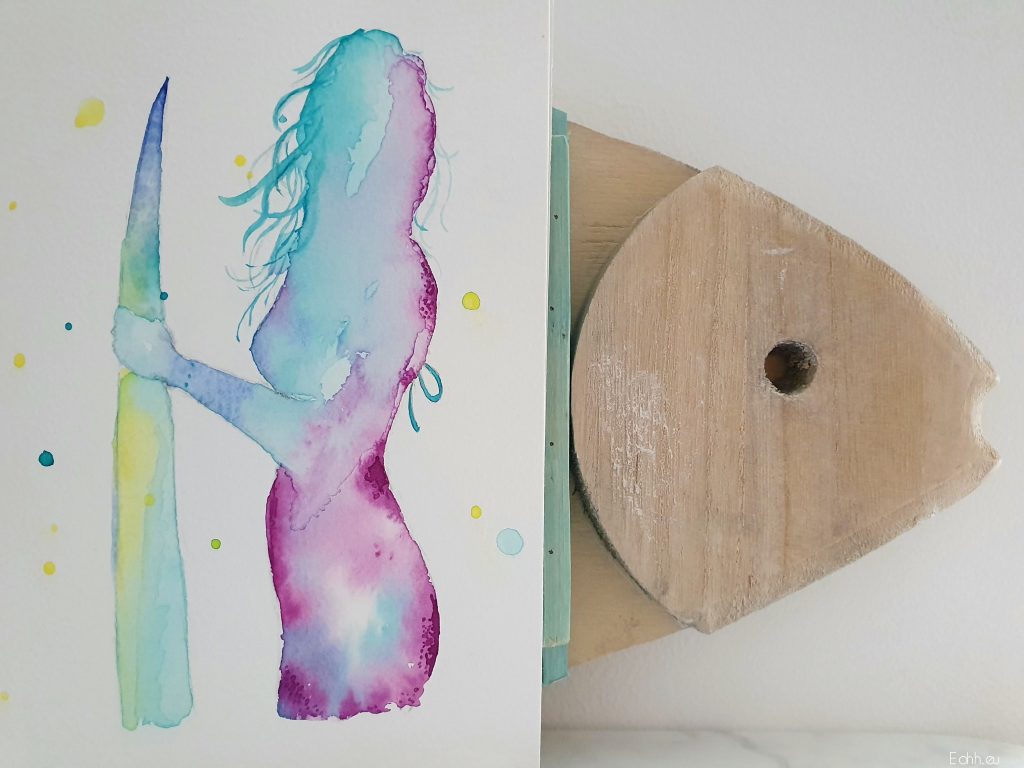 Is this my portrait? I haven't asked. It doesn't matter to me. It's just beautiful. It's hard to take my eyes off it. It is a pity that due to a lack of painting talent I can't create something similar in return.
Do you have equally great ideas? Transfer them on paper, canvas, glass… wherever you want.
SOMETHING MOTIVATING
A piece of wood or shell may be a carrier of quotations or motivational sentences. You don't need an artistic talent to write something from the heart. This is the easiest and fastest gift to make even for those with so called 'two left hands'.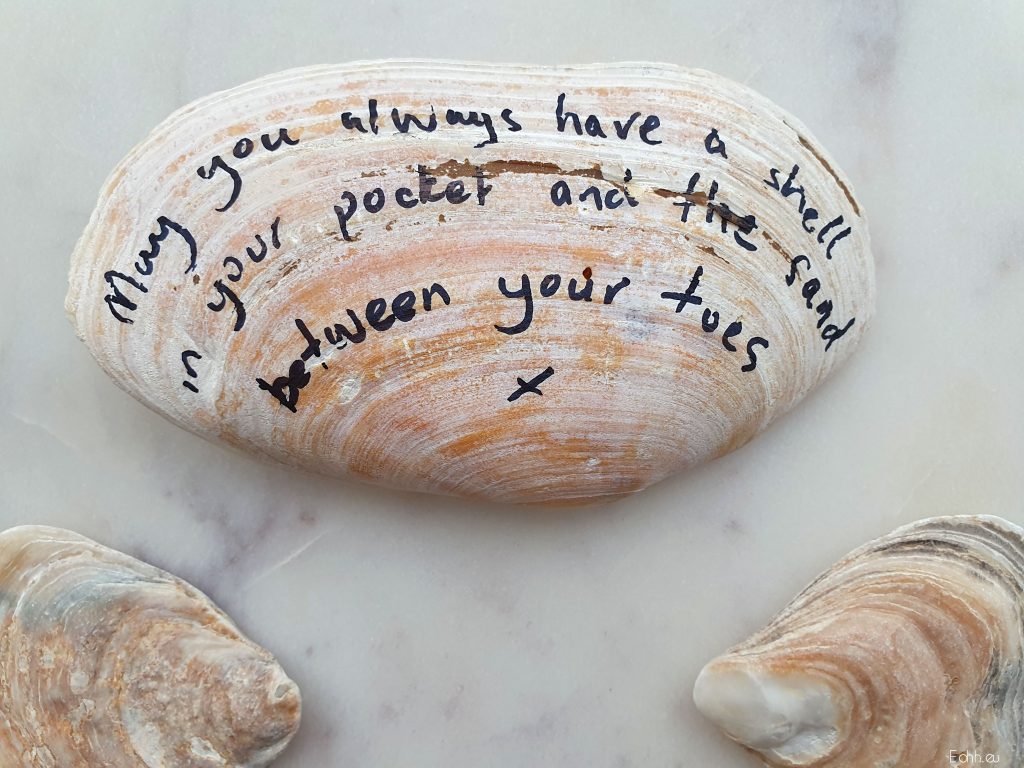 SOMETHING PRACTICAL
I'm just crazy about the personalized doormat. I couldn't believe what Nadia created for me when I was unpacking the delivery. The awareness that I'm the owner of the only such piece worldwide simply titillate my ego.
All you need is a nice font, good template and durable paint. Et voilà. An unique home gadget is ready.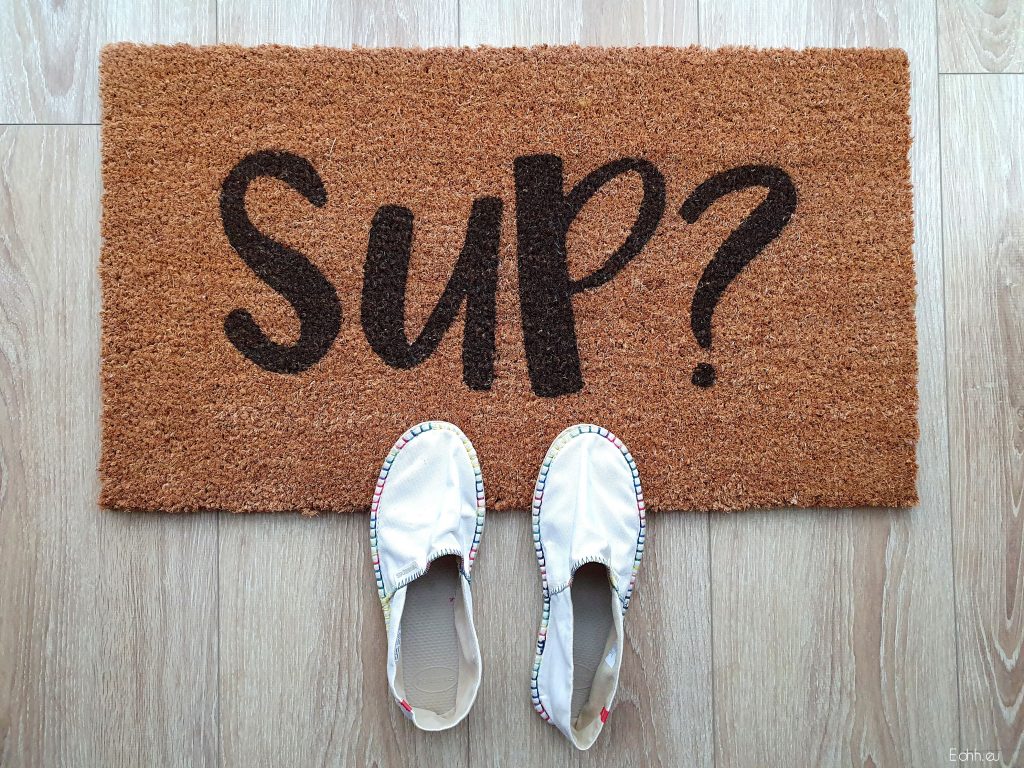 BARBARA
I associate Christmas with chocolates but those made by Barbie – my workmate from previous company – created by herself on the night before office Christmas Party. I still wonder where she got her strength from and how she managed to produce so many sweets in such a short time. Those with strawberry filling belonged to my favorites and disappeared quickly from the plate. However, Barbie surprised me not only with her confectionery skills.
SOMETHING WARM
'Warming kit on board' – it is how I called a woolen set which includes a chimney and fingerless gloves. Wool is not the perfect material for water but it provides thermal comfort during cold days. You just have to handle it carefully preventing from wetting.
I have been floating in the gray and white set since last Autumn.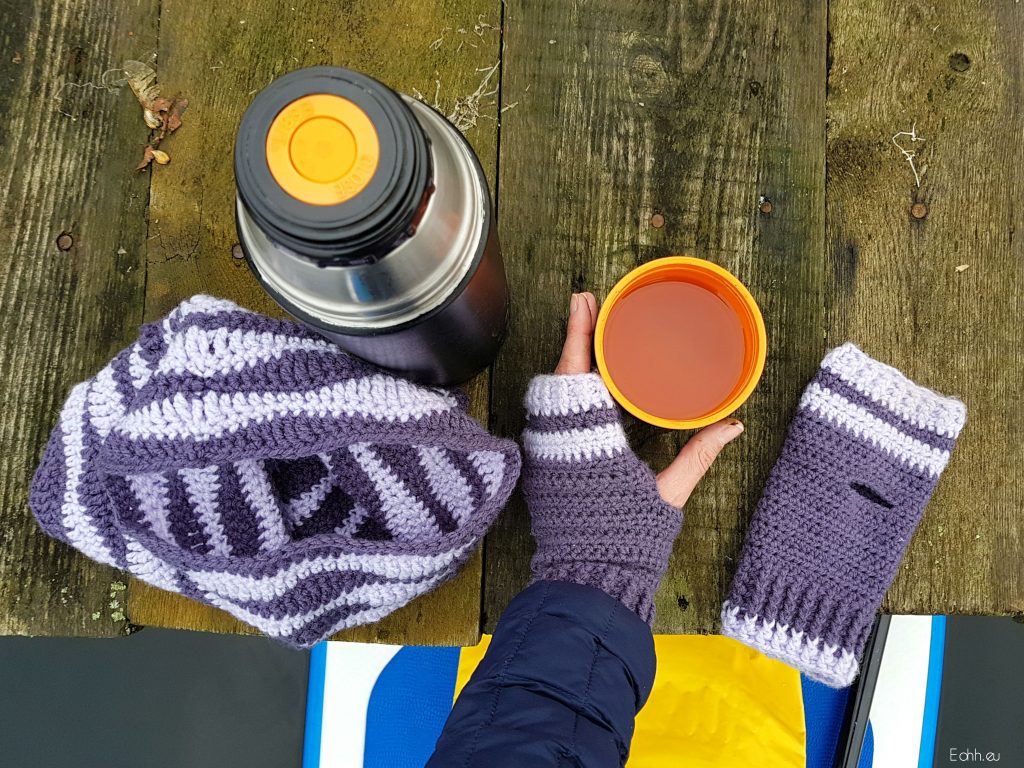 This year I got a black and pink version in which, as Barbie says, I should be more visible in rushes.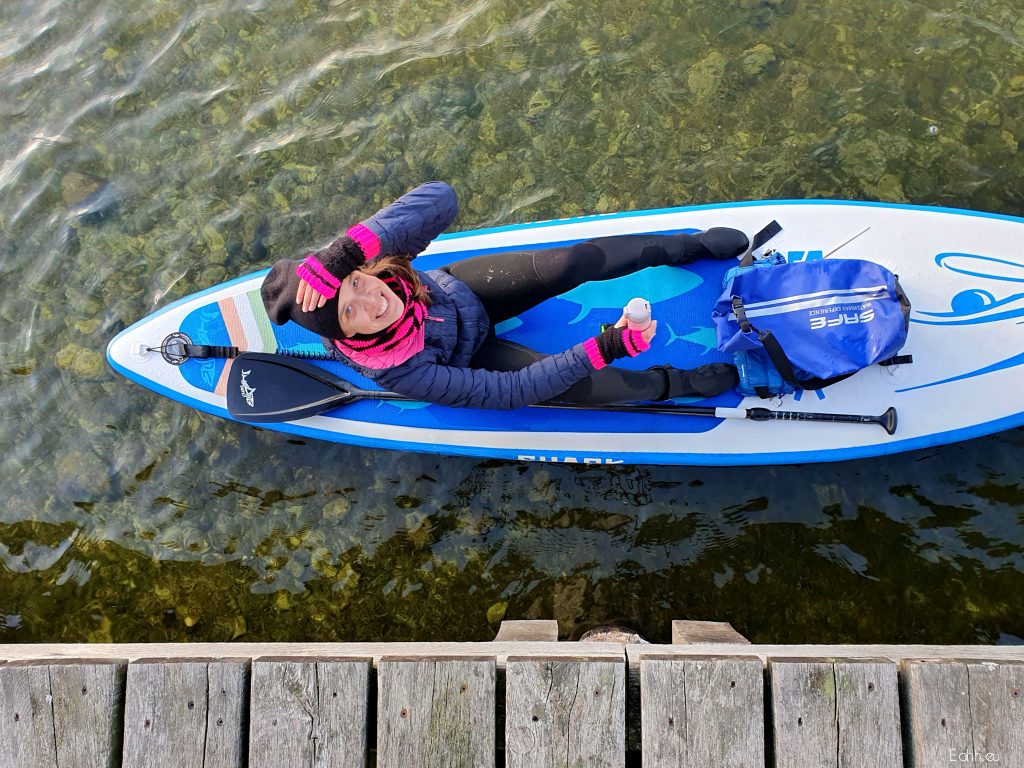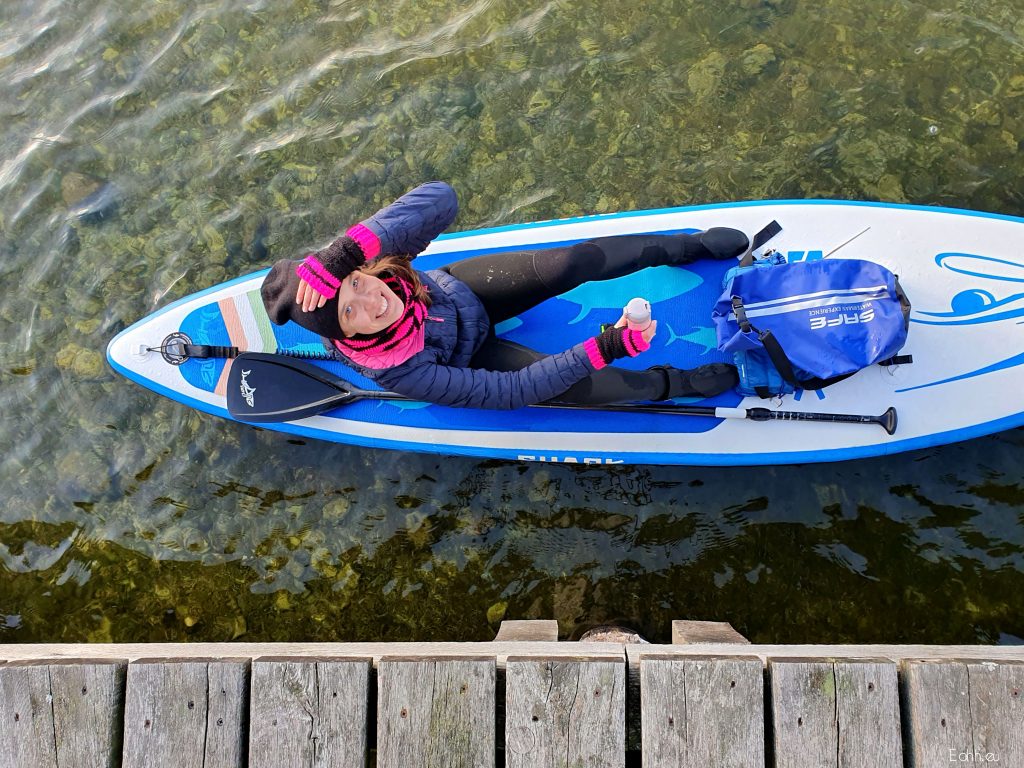 ME
My artistic talent disappeared imperceptibly somewhere between primary and high school. Today my works represent trends in art such as Dadaism and Abstractionism. Seriously, I have nothing to brag about. I also stopped using clay and wood which I loved as a teenager.
Then what can you get from me for Christmas?
SOMETHING CAPACIOUS
Clothes for floating and those for change, accessories for the board, something to eat and drink is my standard amount of things that I pack to the car while going SUP. In order not to get lost in it and forget nothing I have a large collection of bags to my disposition. One of them is my own make with the SUPGIRL logo designed two years ago.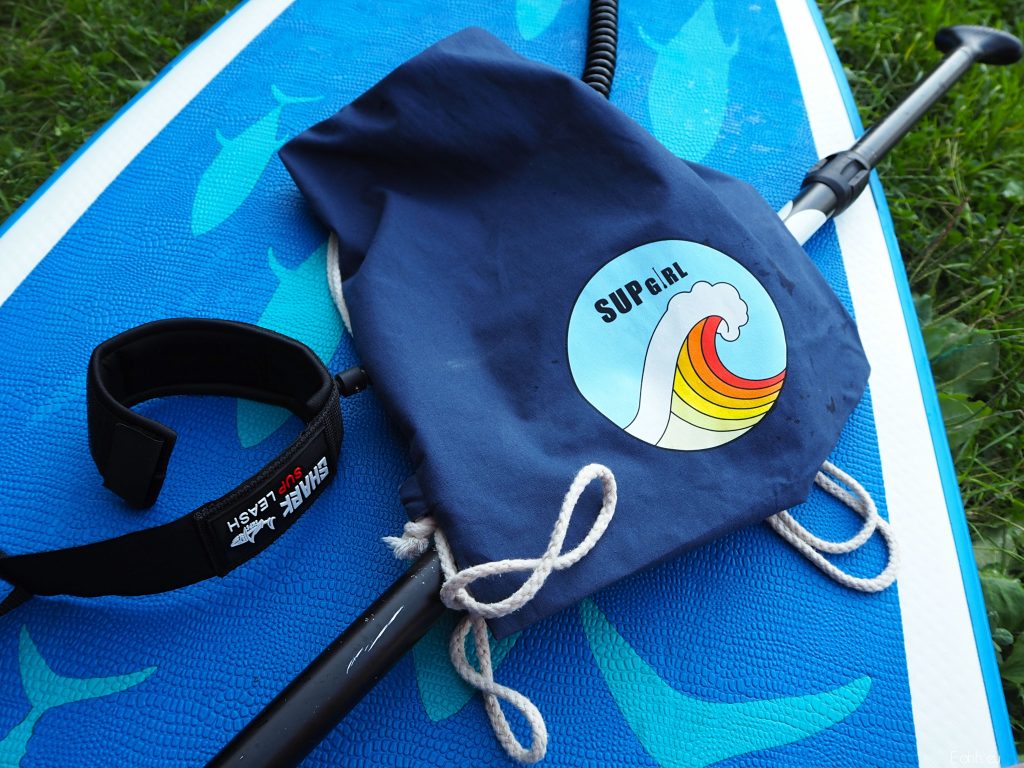 A cotton navy blue bag with wave motif printed on it is a gadget that I give to my friends not only enthusiasts of water sports.
SOMETHING FRAGRANT
I cut two boxes of lavender flowers every year during the summer 'harvest'. I use some in the kitchen (drinks, pastries, ice creams, fish spice), some to make decorations (coronets, bouquets). I dedicate a large amount for cosmetic purposes. LAWENDOVELOVE bath salt and glycerin soaps are my invented cosmetics that I produce for special occasions.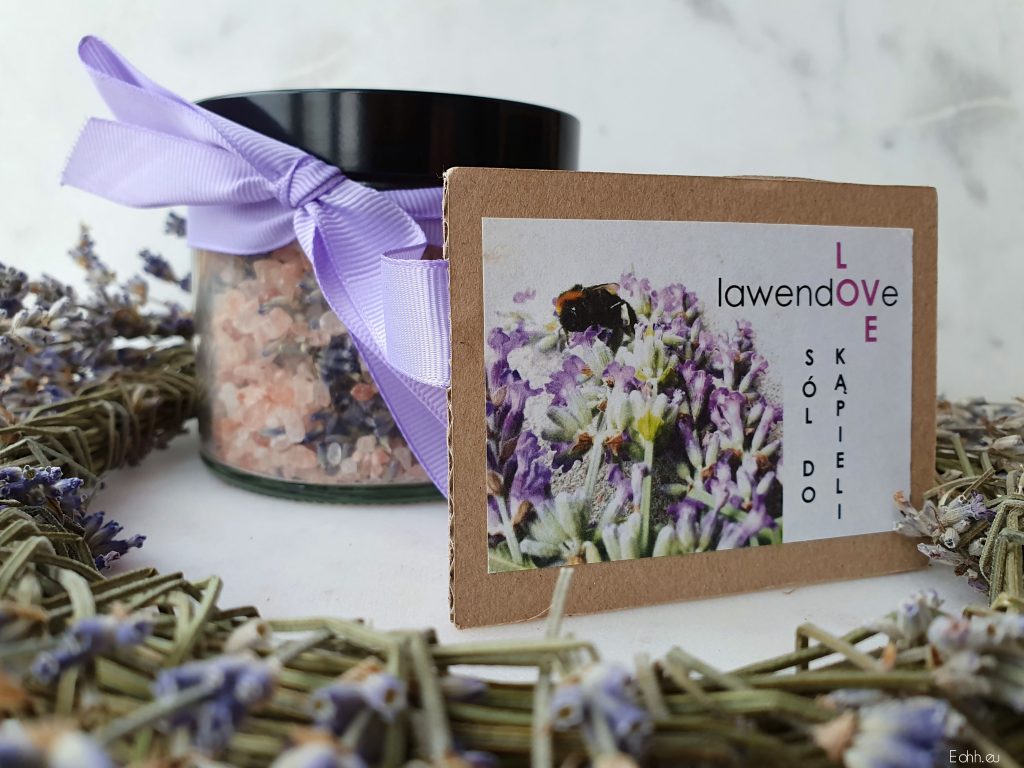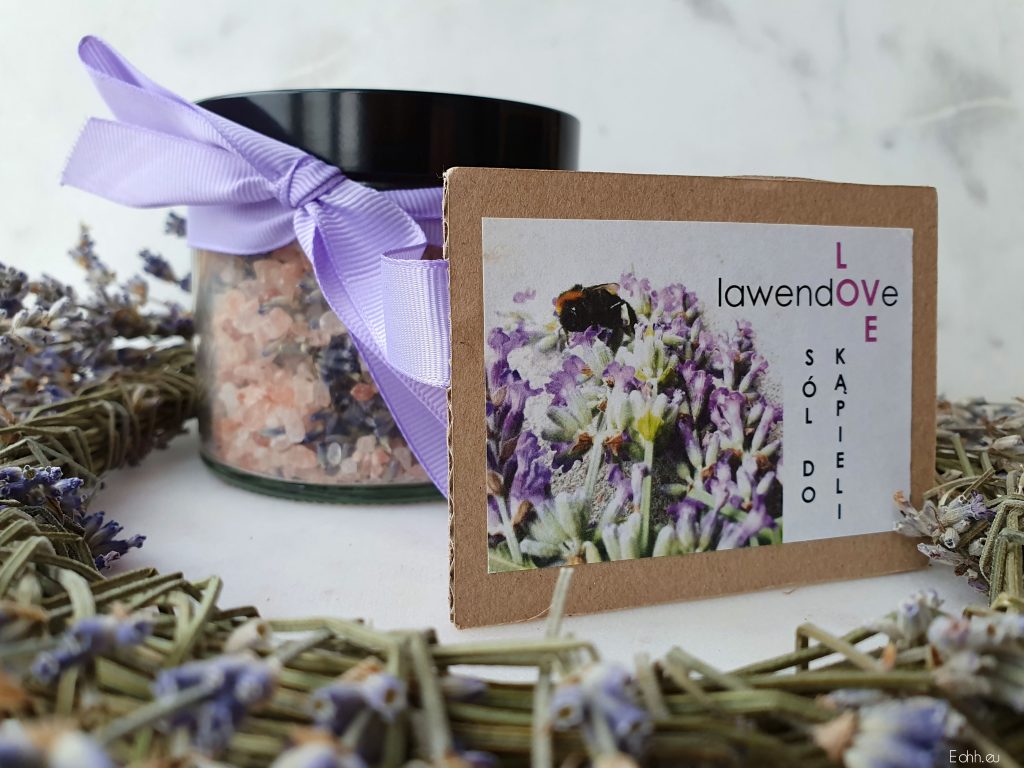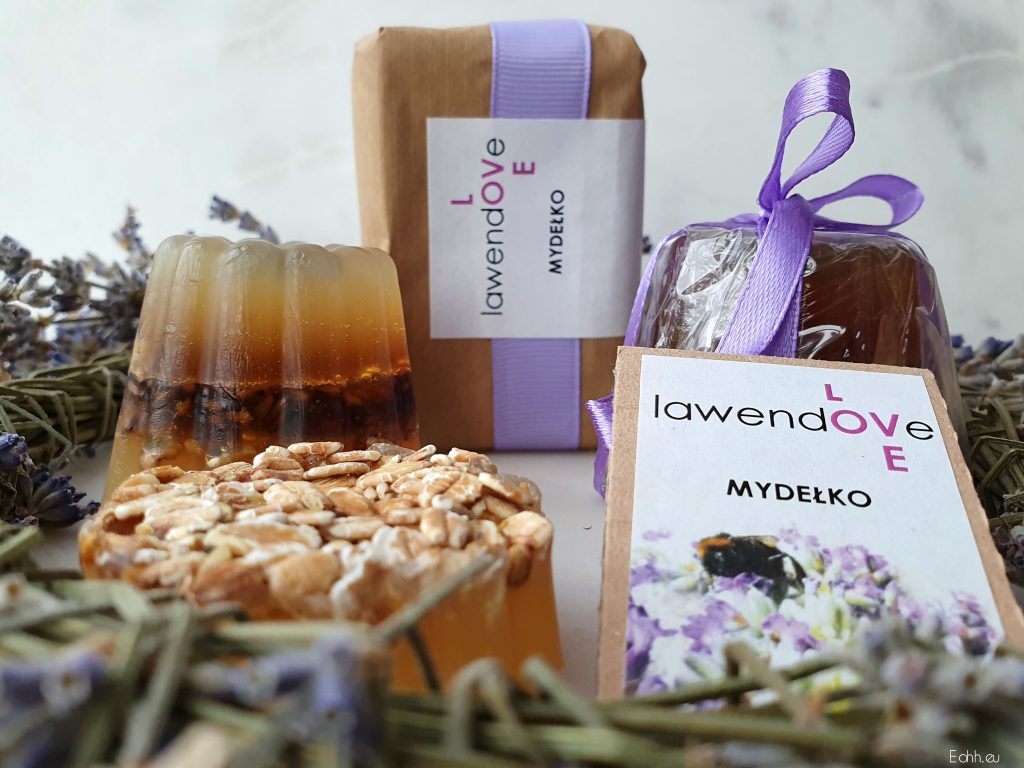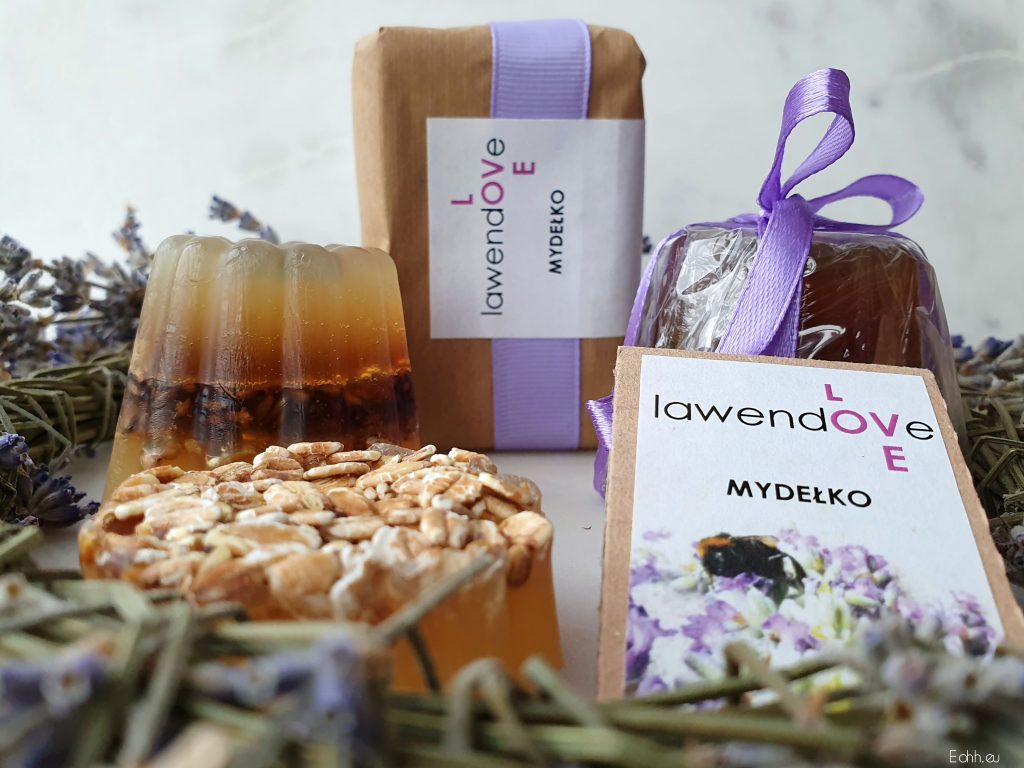 And that's about it. You have enough ideas. So let's do it. Don't waste time because 7 days left to the Christmas Eve.