Autumn is special to me. Dynamic changes in the nature, colourful landscapes are advantages of launching the board at this time of the year. It is a race against time too. Every sunny, windless day is precious. That is why I can't afford to have breaks in sport if I want to satisfy my SUP appetite before Winter. And certainly I can't get ill in October which is the month that can surprise with the great weather conditions for SUP.
I was unlucky this year. Health problems kept me at home for almost whole October. I went through bad cold being nervous when feeling almost summer weather outside. I fought not only with the illness but also with SUP addiction trying my family patience. Neither crying nor sulk and more attempts to bribe somebody who could at least tug me on my SHARK board didn't help me find an ally in performing my ridiculous idea. I gave up when more serious health problems appeared. I was overwhelmed by the prospect of spending following weeks without physical activity so much that I was looking for solace in books. Those about surfing worked like medicine.
I love comics, but I haven't come across such gem for a long time.
"In Waves" is a personal story of AJ Dungo which he illustrated in an extremely touching graphic novel. I found a real story about love, surfing and the meaning of passion in life behind a plain cover. All this is told with images that, despite their simple form, simplistic lines and limited colours, are very suggestive and present the topic of illness, death and suffering in a subtle way. What is more, they carry a huge emotional load. It is impossible to avoid agitation.
The history of surfing, its beginning and development, which was put smoothly into author's personal story undoubtedly cools reader's emotions down.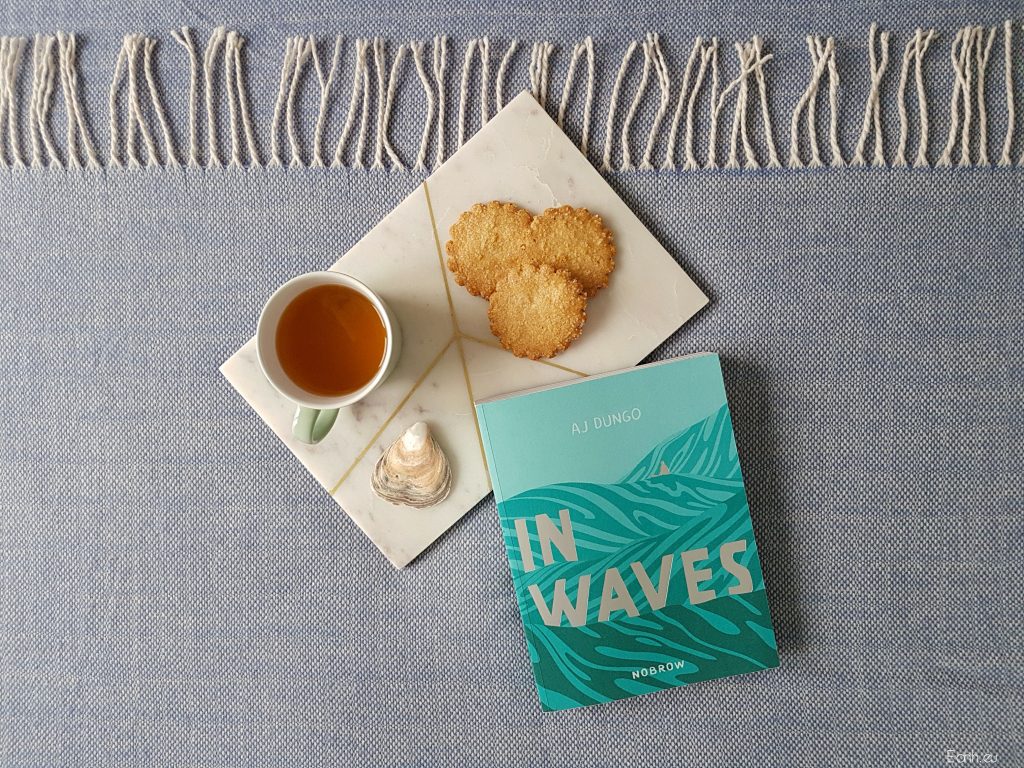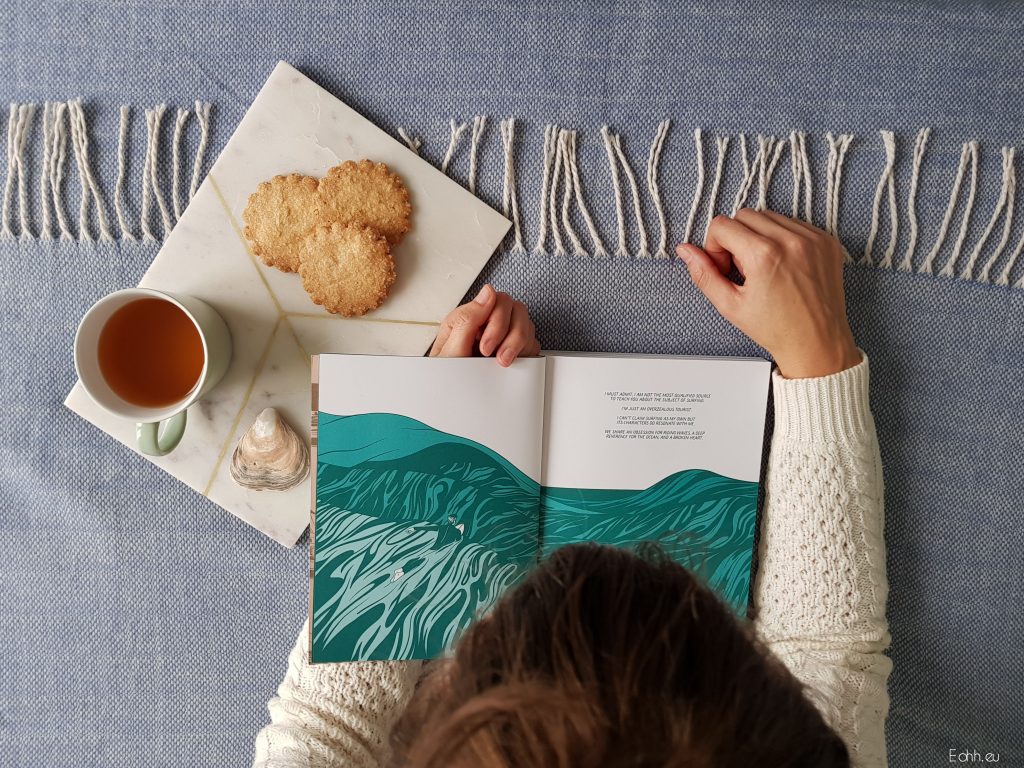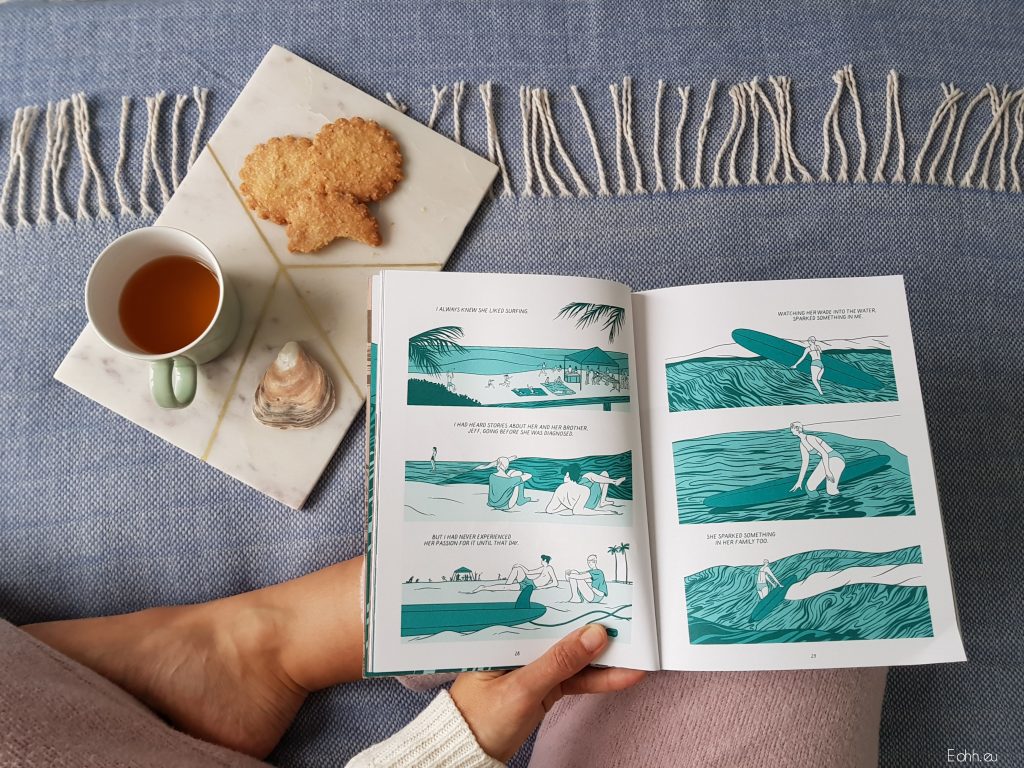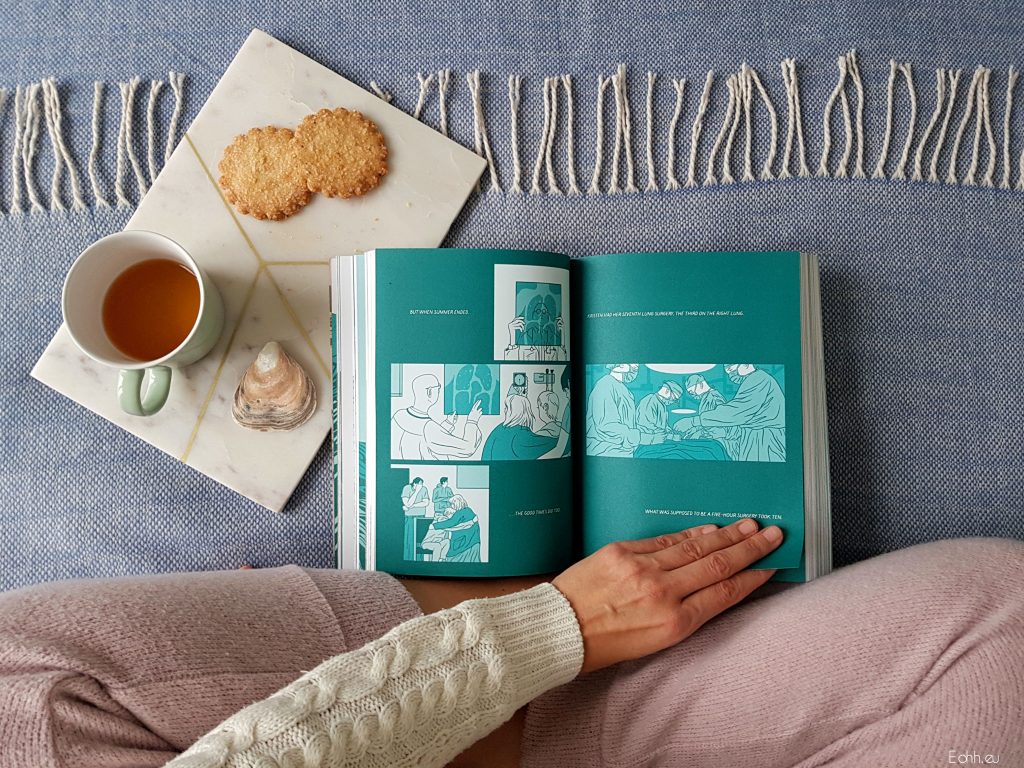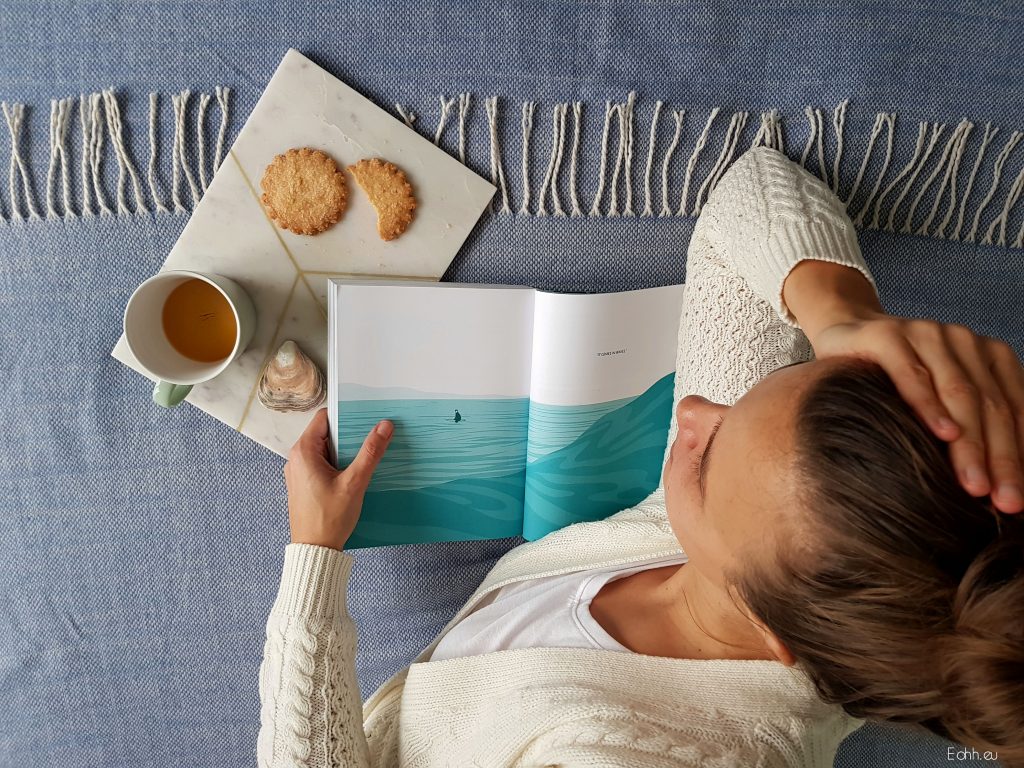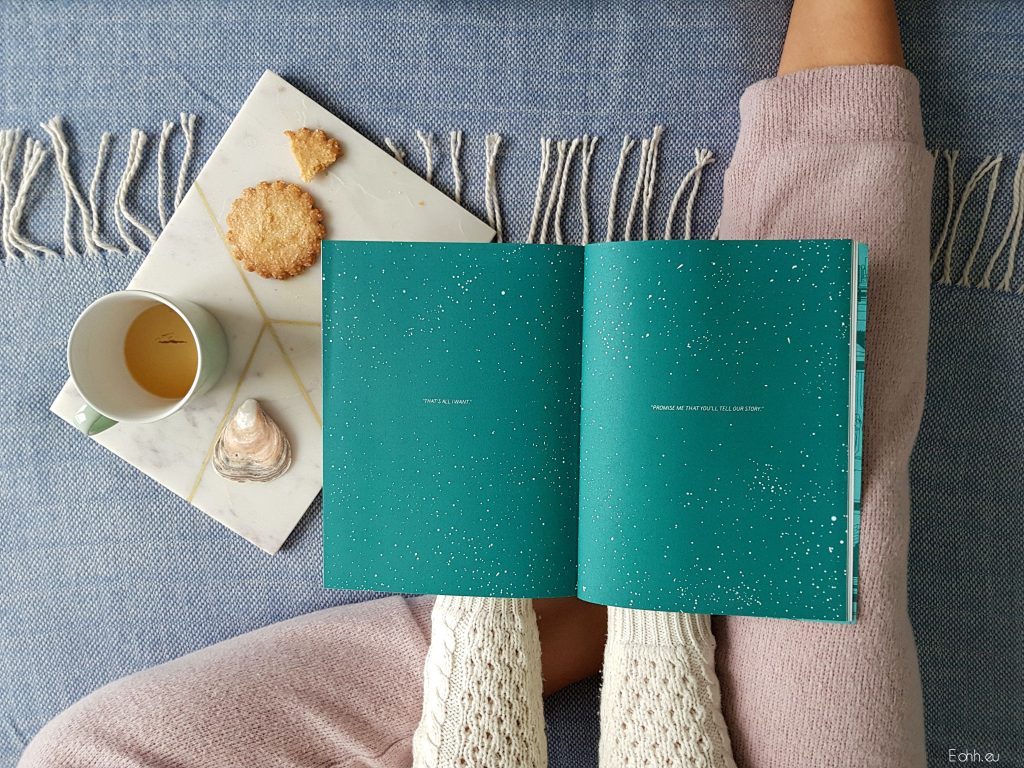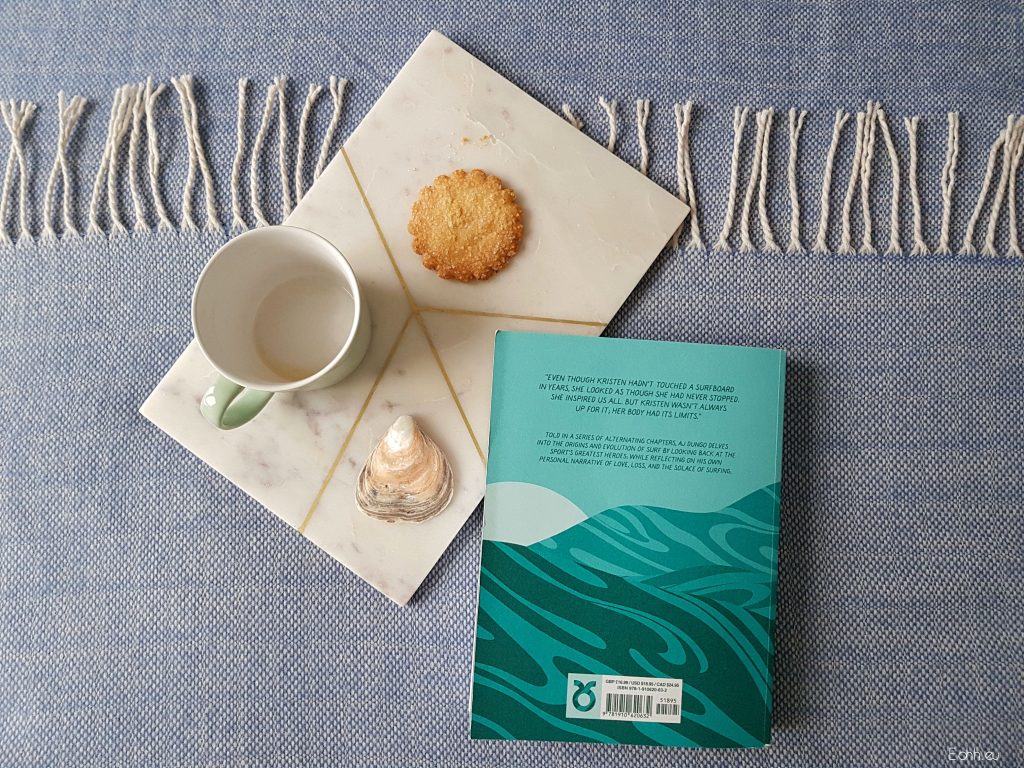 Excuse me for not revealing any more details. Would you like to surf with AJ Dungo? I encourage you to read. I guarantee that the story of American illustrator will swallow you up.